These days, more people than ever are staying home, working remotely, and using their free time to complete online courses that will benefit them later.
Maybe you'd like to teach abroad in the future. Perhaps you're considering online teaching as a remote work option.
Either way, taking your TEFL course online and getting certified is an important next step to take. This post will cover everything you need to know about getting certified with the innovative online course, TEFL Pros.
Goats On The Road readers can sign up for a free 1-1 Strategy Session with the TEFLPros team by clicking here.
But, before we dig into TEFL Pros, let's cover some basics.
What is a TEFL Course?
TEFL stands for Teaching English as a Foreign Language.
A TEFL course is a training program that will certify you to teach English to foreign students abroad. Accredited TEFL courses are an industry standard in the world of teaching abroad and teaching online.
In-Person TEFL Courses
TEFL certification courses can take many forms. Some people choose to take in-person or onsite TEFL courses. These programs offer hands-on training, either in your home country or in the country where you're interested in teaching.
In-person courses tend to last between three and four weeks. They often have structured class days filled with lectures, classroom observations, and real teaching opportunities.
In-person courses can be more expensive since you'll have to consider flights, lodging, and living expenses. The big benefit is the fact that you'll walk away with experience in an actual English classroom.
Online TEFL Courses
Online TEFL courses are also quite popular.
These programs are fully digital, meaning you get to complete the material at a time that's right for you. You won't have to travel very far to get certified online since you can work on the course from the comfort of home.
Because they take place online, these types of courses tend to be less expensive than onsite TEFL courses. They are preferable for those who want to get certified while balancing a busy schedule.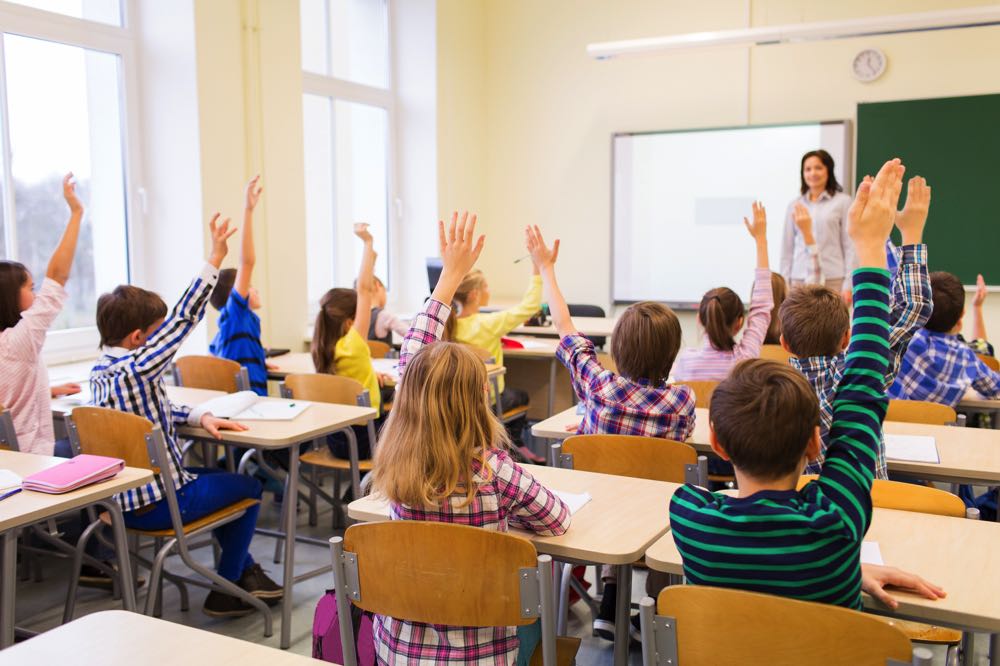 What Will I Learn in The TEFL Course?
TEFL courses generally cover the following information:
Becoming a teacher 101. If you've never taught before, learning about basic teaching theory and methodology will help make your lessons more effective
How to create lesson plans for different kinds of topics such as speaking, listening, reading, grammar, and writing.
Tips for managing a classroom while encouraging students to participate.
Information on how to create teaching resources like review games, activities, and assessments.
Typically, these courses will start by covering the basics of teaching. You'll learn about managing a classroom, your role as a teacher, and how to make lesson plans. After learning the foundational information, you'll move into more specific TEFL teaching strategies.
If you've taught before, you might be wondering if you really need a TEFL certification.
When I took my TEFL course, I had already been a traditional classroom teacher for three years. I had my teaching license and my Master's degree in education.
But even though I was comfortable at the front of the classroom and well versed in my curriculum, I didn't know much about teaching English as a foreign language.
By getting certified, I learned about teaching strategies and activities specific to this subject.
During the course, I definitely learned helpful tips that I wouldn't have thought of on my own. I also made connections with other aspiring teachers who I'm friends with to this day.
What Jobs Can I Get With a TEFL Certification?
Getting TEFL certified will help you qualify for online teaching jobs and traditional classroom teaching positions. Around the world, accredited TEFL certifications are a non-negotiable requirement for many employers.
Once you've completed your TEFL program, your application will look much more desirable to future employers and you'll feel more confident as you begin your teaching career.
A TEFL course is a good fit for you if you want to:
Start teaching English online
Apply to teach in a traditional classroom abroad
Offer freelance services as an online ESL instructor
Volunteer as an English educator abroad
About TEFL Pros
TEFL Pros is an innovative online certification company that's received excellent reviews.
The company was started by a TEFL teacher trainer, Whitney, who felt that there was a gap in the market. She wanted to create a high-quality and personalized course that focused on practical, real-world knowledge.
The result was TEFL Pros, a 120-hour digital TEFL course that's fully accredited and packed with resources. The lessons and modules are specifically designed to prepare teachers for life in the classroom.
TEFL Pros offers multimedia instruction to support a variety of learning styles and follows a self-paced model so you can learn when you want, where you want.
You'll watch videos, take quizzes, and create portfolio pieces in addition to learning the written content in each module.
You can access the course materials from any device, any time. There are also weekly live coaching calls where you can get your questions answered by their training staff.
This makes TEFL Pros an awesome option for anyone who needs a flexible online course that complements a busy schedule.
TEFL Pros offers a clear, well-organized, and professional online learning experience. The community is supportive and communication is streamlined for ease of use.
Why Choose TEFL Pros?
TEFL Pros is worth looking into because they offer the best features of an online course and an in-person course simultaneously. They do this by incorporating hours of real-life classroom footage and training videos with their digital, self-paced content.
TEFL Pros students often mention that these training videos were one of the best parts of the course. If you've never taught a lesson before, it can be hard to imagine how activities and instruction will play out in a real classroom.
By viewing hours of authentic classroom footage, you'll gain more insights about what to expect and how to prepare.
TEFL Pros' founder Whitney worked as a TEFL teacher herself, so she knows what new teachers need to succeed in the modern market.
The course is designed to remove the fluff and focus on building skills that teachers will use from day one.
The TEFLPros 120-hour online course is also fully accredited by ACCREDITAT, an international TEFL and TESOL accreditation entity.
Cost Of The Course
The TEFL Pros course costs between $1500 and $2000 depending on current promotions. When you sign up, you'll receive instant access to the course and all materials.
One of the great parts about the TEFL Pros course is that you can actually get a sample of the lesson materials before you decide to purchase.
On their website, you can sign up for a free trial which includes a 2-day introductory course. This sample is available to everyone at no cost.
By signing up for the free trial, you'll receive the same quality of instruction that you'll get in the full-length course.
You'll learn how to plan a first day lesson and you'll even get to watch a first day lesson from inside a real TEFL classroom.
Another great resource is their free 45-minute Strategy Sessions.
If you're researching TEFL options and think TEFLPros might be a good fit for your needs, you can simply sign up for a free call with their team.
TEFL Pros Online Course Material
The TEFL Pros course covers the material outlined below in the form of 12 modules. The course takes around 120 hours to complete.
Module 0 includes welcome materials, teacher interviews, and information about the bonus resources and materials included in the course. Then you'll get into the meat of the content.
The 11 main course modules focus on the following topics:
The Role of Teachers and Students, including teaching theory and best practices
Lesson Planning Basics, including classroom observations of effective lessons and guidance on how to plan a TEFL lesson, step by step
Planning Lessons to teach Speaking
Planning Lessons to teach Writing
Preparing lessons for the first day of class
How to manage a classroom
Getting students involved, including how to give effective instructions and feedback
Grammar, including parts of speech and grammar tenses
Planning for last day lessons
Final tips, including grading and exams and classroom materials
Online teaching, including tips for teaching specialty courses like Business English and younger learners
In each module begins with a trainer chat video from one of the course instructors. At the end of each module, you'll complete a quiz and a portfolio assignment.
Each week there are Zoom calls with the coaching staff where you can ask questions and have discussions on the material you are learning. At the end of all the modules, you'll complete a final exam and submit your portfolio for review.
How Long Does The Course Take?
The TEFL Pros course takes about 4-6 weeks to complete if you have time to put toward your studies each day.
For working professionals with a busy schedule, a 3-month timeline might suit you best. Since the course is self-paced, you're free to work at your own speed.
You have 18 months of access to the material after you purchase the course. This includes access to the weekly coaching calls.
Pros and Cons of TEFL Pros
In this section, we'll look at some of the great parts of TEFL pros and some of the less desirable aspects.
Pros of TEFL Pros
One of the biggest perks of TEFL Pros is that they offer a free trial to interested students. If you're on the fence, you can try them out before you purchase the course.
This free trial includes a two-day mini-lesson with material straight from the actual course. You can follow up your free trial with a Strategy Session call with their team. On these calls, they help you dig deep and think through how you can utilize your TEFL certification to reach your goals.
Another perk is that each TEFL Pros module has an assignment that can be used in your portfolio down the road. These portfolio assignments are reviewed and you'll receive feedback, which can help make you a better teacher.
When you're finished with your TEFL Pros course, you'll actually have a pretty substantial teaching portfolio ready to go! This means you'll leave the class with relevant activities and lessons already prepared. You can even show this portfolio to potential employers to enhance your application.
Another TEFL Pros highlight is that they provide their students with 17 hours of real classroom observation videos.
Some TEFL courses require that teachers observe lessons as part of the certification, and TEFL Pros makes it easy to do so. This is especially helpful for new teachers to get a sense of how lessons look in practice.
Finally, when you sign up with TEFL Pros, you'll receive some valuable bonus materials. These resources include a TEFL Pros Activity Book, TEFL Pros Interview and Resume Guide, and the TEFLPros Guide to Teaching English Online.
Cons of TEFL Pros
TEFL Pros doesn't offer job placement guarantees like some of the other TEFL companies out there. While you're still likely to find a TEFL job once you have a certification, they don't offer comprehensive hiring assistance.
Instead, TEFL Pros focuses on building your confidence as a new teacher, helping you prepare for the interview, and allowing you to build a meaningful portfolio. They also provide recommendations for reputable schools around the world.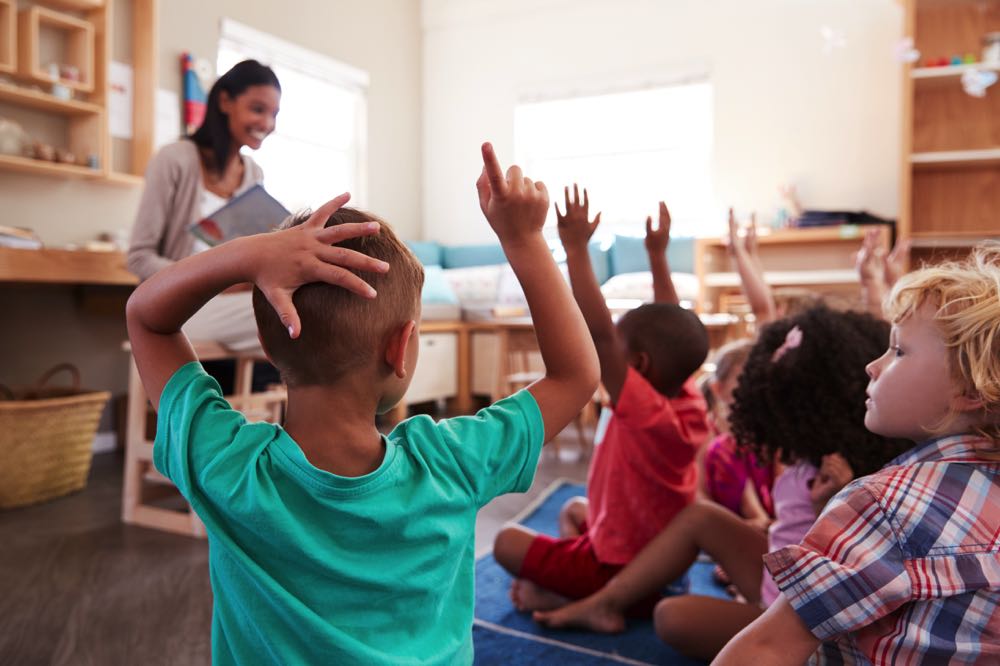 What Else Does The Course Include?
The TEFL Pros course includes more than just helpful TEFL information. They also include the following features.
Personalized support via weekly coaching calls
A digital and hard-copy version of your accredited TEFL certification
The TEFL Pros Interview and Resume Guide that will help you prepare for your job search
Modules include 17 hours of classroom observation videos
Students receive feedback and suggestions on how to improve their portfolio pieces
You'll leave with a professional portfolio which can be used in the future
Can Anyone Take This Course?
This course is open to all fluent and native English speakers who want to learn how to teach English as a second language. If you are not a native English speaker, a C2 level proficiency is recommended.
TEFL Pros is not for people who just want to meet the bare minimum TEFL requirements.
In order to get your certification, you'll need to be ready to work on the quizzes, complete the comprehensive modules, and watch the observation videos.
This course is also not for people who want to be placed in a job by their course provider. Guaranteed job placement is a common element to many big TEFL course companies, but the TEFL Pros course focuses more on the instructional side of things.
How Do I Sign Up For The TEFL Pros Course?
It's easy to sign up for the 120 hour TEFL Pros course! Simply sign up for a Strategy Session with their team and they'll walk you through all the details.
After purchasing the course, you'll receive instant access. This is great because it means you can start teaching right away and work at a pace that suits your schedule.
If you have questions about the course, you can reach out to their team on their website.
Where Can I Learn More About TEFL Certification?
If you're still curious about getting certified, you can check out this post which breaks down why it's so important for aspiring teachers and different companies you can look into.
Getting TEFL certified opens many doors for aspiring ESL teachers, and gives you a leg up on the competition! Learn more about TEFL Pros here and get certified today.
Photos in this article are sourced from Shutterstock – a website for finding royalty-free images and videos.
Like This Article? Pin it!