You won't fall short of things to do in Payson on your visit. Whether you want to ride ATVs, hike, or spend time on the lake, this destination offers something for the entire family. While many people traveling around Arizona spend the majority of their time in the western part of the state, Payson offers just as many things to do with far smaller crowds.
The town of Payson is home to charming restaurants, interesting museums, and local shops. It's a place to escape the valley's heat in the summer or venture into a winter wonderland during the colder months.
I live in Phoenix and Payson makes for the perfect weekend getaway. I spend many weekends camping and exploring the national forest land in the hot summer months. The surrounding areas never let me down when it comes to great adventures and access to solitude.
Best Things To Do in Payson
Check out this list of some of my favorite hikes, state parks, and camping spots in and around Payson. It's a great place to escape the business of the city and enjoy solitude high amongst the pine trees. Plus, the elevation offers great relief from the heat of the valley and gives you access to activities you wouldn't find elsewhere in the state.
1. Tonto Natural Bridge State Park
Tonto Natural Bridge State Park is home to what is believed to be the world's largest natural travertine bridge. Located just 10 miles north of Payson, you can see this stunning bridge by exploring some of the paved trails in the state park.
In addition to seeing the bridge, there are some other trails in this state park including the Pine Creek Trail, Waterfall Trail, and Gowan Trail. The Gowan Trail is especially unique as it descends to an idyllic viewing deck near the creek. Whenever I visit, I usually manage to complete all of these hikes in one day since they're so short.
The state park is open daily from 9 am-4 pm, and the cost of admission is $7 for adults, $4 for youths 7-13, and free for children under 6. If you're trying to find things to do in Payson, add Tonto Natural Bridge State Park to your list.
Pack up the car and set off to explore this stunning 185 ft. high bridge and 400 ft. long tunnel. Don't miss out on visiting this natural phenomenon during your time in Payson, it's spectacular. Click here for more information.
Address: Nf-583A, Pine, AZ 85544
2. Creekside Jeep Tours
There's no better way to explore a forest than by racing down the forest tracks in a jeep. Creekside Jeep Tours offers an opportunity to enjoy an epic day off-roading through Tonto National Forest and Apache-Sitgreaves National Forest. They offer guided and narrated tours in their 11-person off-road truck or adventure jeep.
Along the way, you'll pass by some of the stunning lakes and reach up to 8,500 feet in elevation. Check out their website to book your next adventure. This might be one of the most adventurous things to do in Payson for couples and families.
I've taken this Jeep tour a few times with visiting friends and family. Each time it's offered something a little different to keep us all engaged and wanting to come back.
Address: 1520 Christopher Creek Loop, Payson, AZ 85541
3. Mogollon Rim
The Mogollon Rim is 200 miles long and forms the southern edge of the Colorado Plateau. This geological feature provides its visitors with some stunning views and offers the chance to stare out at the lush forest valley below.
Not only is the Mogollon Rim perfect for sightseeing and sunset watching, but it's also home to some epic biking, hiking, and horseback riding.
The Rim Lake Vista Trail gives you some of the best-overlooking views from the top of the Mogollon Rim. If you'd rather not hike, the forest roads along the rim are easy to drive and allow you to stop and take a look at some of the designated viewpoints.
Stop at the Mogollon Rim Visitor Center to learn more about the Tonto National Forest and get some advice on what to see and where to go. The Mogollon Rim is a must-see attraction in Payson. Click here for more information.
Address: Rim Rd, Payson, AZ 85541
4. Rim Country Museum
The Rim Country Museum and Zane Grey Cabin preserve and share the history of Northern Gila County. The exhibits and tour guides capture stories and moments from the past.
The Zane Grey Cabin, in particular, tells the story of an Ohio man who came to Payson in 1918 and built his hunting lodge. Although the lodge was abandoned and endured a fire, the community has preserved the story and built a replica.
I'm a sucker for local history, and a tour of the museum and lodge offers a good chance to see what the lodge and Rim Country was like in its early days.
Admission to the museum and cabin is $5 for adults and free for children 12 and under. This is one of the best tourist attractions in Payson, and I highly suggest you stop here to learn more about the history of Rim Country. Click here for more information.
Address: 700 S Green Valley Pkwy, Payson, AZ 85541
5. Go on a Hike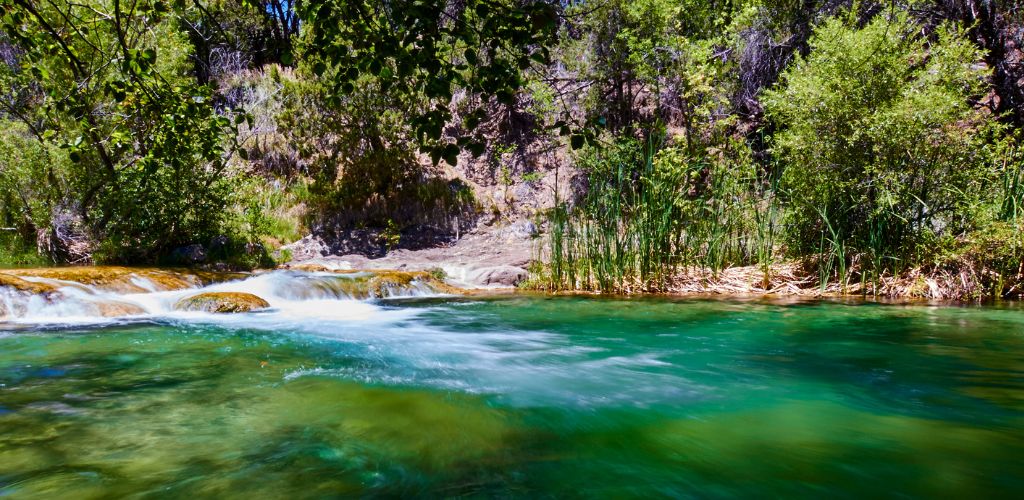 Payson is home to many beautiful hiking trails – most of which are among the giant ponderosa pines and some, close to water. The latter are some of my favorite hikes in Payson, such as Water Wheel Falls, Horton Creek Trail, or Fossil Creek.
Water Wheel Falls is an easy 1.6-mile hike that ends at the Ellison Creek Cascades, north of Payson. I like to visit during the spring when water levels are higher and vegetation is blooming. Horton Creek is an 8.5-miler that follows the creek most of the way and passes many waterfalls; it's a more challenging hike, but it's great in the summer thanks to the water crossings.
Fossil Creek Falls is a 2.6-mile hike featuring beautiful waterfalls and swimming holes. This is one of my favorite hikes during the summer. It's out of the valley and is home to many swimming holes that feel amazing on a warm day.
Before you set off for any of these hikes, be sure to check the weather, as many of them are known to experience flash floods. Check ahead to confirm which hikes require parking passes or permits. Spending a morning or afternoon hiking is definitely a fun thing to do in Payson.
Even the most popular trails offer a decent amount of solitude. Many popular outdoor areas in Arizona feel overrun, but Payson has kept its peace and quiet ever since I visited. For even more places to explore in Arizona, check out this post.
Address: Water Wheel Falls: Payson, AZ 85541, Horton Creek: Nf-289, Payson, AZ 85541, Fossil Creek Falls: Fossil Creek Road, Pine, AZ 85544
6. Green Valley Park
Green Valley Park could be described as a hidden gem in the middle of Payson. This 43-acre park features three lakes, walking paths, a playground, and an amphitheater. Grab your kayak and fishing pole and relax in this lush green outdoor space.
When I first visited Green Valley Park during the early summer, I was amazed by the greenery and water – it was quite a contrast from the desert valley of Phoenix I had traveled from. Feeling the cool temperatures of Payson after a couple of months of extreme heat was exactly what I needed.
If you're wondering what to do in Payson with the family, Green Valley Park would make a great addition to your itinerary. There's plenty of space for kids to play and explore and activities for adults. Whether you want to rent a kayak or see a concert, Green Valley Park has something for everyone.
If you're visiting in the summer, check ahead to see if there's a concert in the amphitheater during your stay. Click here for more information.
Address: 1000 W Country Club Dr, Payson, AZ 85541
7. Go Horseback Riding
Last year, I had the chance to go on a 1.5-hour horseback ride at Kohl's Ranch Stable. Riding through the mountains and wilderness surrounding Payson gave me a new look into the beauty that the area has to offer.
You'll be shown around the National Forest trails by a guide, and receive some fascinating information from one of the expert guides employed by the lodge. If you're traveling with younger children, Kohl's Ranch Stable offers pony rides that give little ones an opportunity to grow in their comfort level around horses.
The horseback rides are a great way to spend the morning before the rest of your day of activities.
Address: 202 South Kohl's Ranch Lodge Rd, Payson, AZ 85541
8. Woods Canyon Lake
Woods Canyon Lake is the perfect place to visit if you love the outdoors. Nature lovers can come here to fish, kayak, bike, camp, and more; the options of things to do are almost endless. I love spending the day up by the lake kayaking, watching people fish, and taking the hiking trail along the shore.
Some of the best things to do at Woods Canyon Lake are renting kayaks, canoes, or paddle boards, and trolling motorboats right at the dock. I've spent many summer mornings and evenings kayaking around the lake and fishing for the stocked trout. The cool summer mornings and beautiful sunsets are best enjoyed from the water.
Additionally, the Woods Canyon Lake Store along the shore sells groceries, fishing tackle, camping gear, firewood, ice, and ice cream. Click here for more information.
Address: Forest Road 105, Woods Canyon Road US Highway 260, Mile Marker 282, FR 300, Forest Lakes Estates, AZ 85931
9. Go Camping
Camping in Payson is the best experience as you're immersed in the Tonto National Forest and the towering ponderosa pine trees. What's more, most of the camping options feature either a lake or a majestic view of the Mogollon Rim.
Pack up your tent or hook up your camper and enjoy a weekend at the Mogollon Campground on the edge of the Rim, where your site will feature a fire ring and picnic table, and you'll only be two miles away from Woods Canyon Lake.
Another great camping option near Payson is Sinkhole Campground. This campground is within walking distance from Willow Springs Lake, which permits private boating and offers some great fishing. But, no matter where you choose to spend the night, you won't regret the memories you'll make around the campfire. Camping is a great thing to do in Payson for families.
Payson is one of my favorite places to visit when I need to escape the Phoenix heat, and there's nothing quite like the smell of the ponderosa pines and the crisp air.
Address: Mogollon Campground: Payson, AZ 85541, Sinkhole Campground: AZ-260, Payson, AZ85541
10. Day Trip to Strawberry, AZ
A great way to spend time in Payson is to take a day trip to Strawberry, AZ. This little town is located at the base of the Mogollon Rim and has a sweet charm.
Some things to do in Strawberry include taking a tour of Strawberry School House, which was built in 1885. Grab some coffee at Windmill Coffee, hike at Bearfoot Trailhead, and check out the pottery at Hock Crockery.
After filling your day up with activities, spend the afternoon enjoying a fresh empanada and homemade cocktail from the PIEbar. Cap off the day by digging into a delicious pizza or some fresh pasta from Mamajoe's Italian Grill.
This precious little town is sure to leave its mark on you and is the perfect place to visit near Payson. I always drop by whenever I'm close – the charm here is hard to beat.
Address: 5073 AZ-87, Strawberry, AZ 85544
11. Go Shopping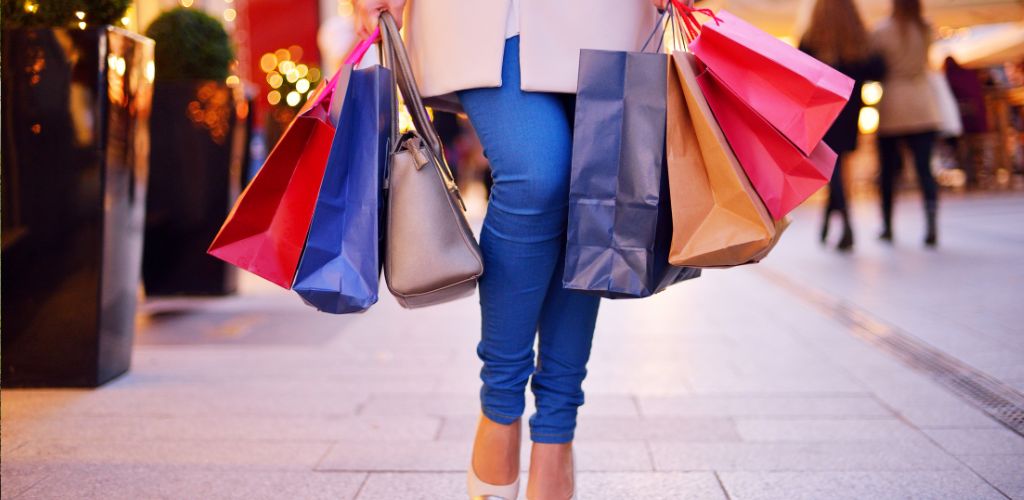 A great way to spend an afternoon in Payson is by hopping around the city to shop. Payson is home to unique shops such as Explore the Attic – an antique shop that's been around for over 30 years.
Another shop you must stop at is Sweet Country Charm Fudge and Gifts. True to its name, it delivers delicious sweet treats and handmade gifts. I love to get their gelato – it's the perfect treat to walk around with.
Head to West Main Street and do some thrift shopping at places like Main Street Mercantile, Trinkets & Treasures, and New Beginnings Nook.
Spending an afternoon shopping is a great activity for those looking to take a break from the outdoors and spend some time in the city. Pick up the perfect gift for someone back home, or grab something special for yourself to remember your stay.
Address: Explore the Attic: 800 AZ-260, Payson, AZ 85541, Sweet Country Charm Fudge and Gifts: 618 N Beeline Hwy, Payson, AZ 85541, West Main Street: Payson, AZ 85541
12. Payson Golf Club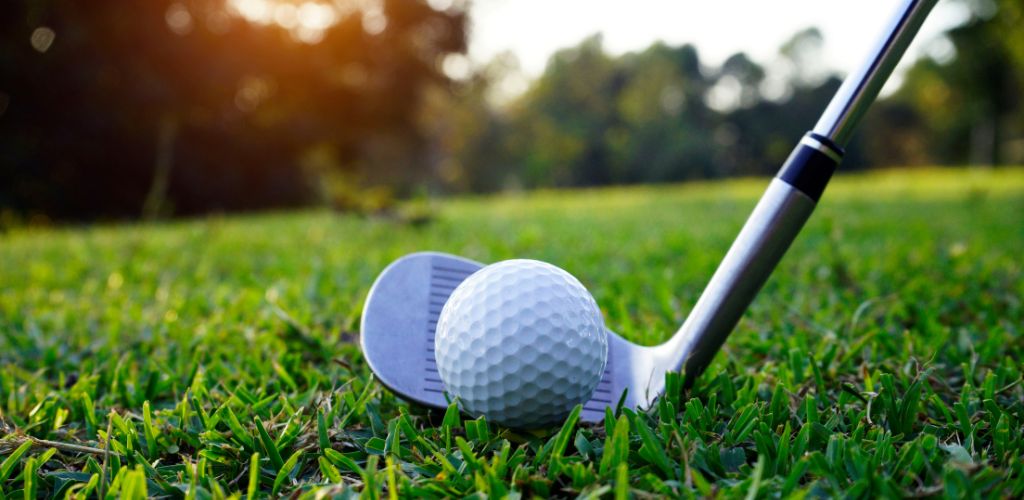 Payson is known for its beauty, and one place to best enjoy that beauty is the Payson Golf Club. Gather friends or family and book a tee time on this course surrounded by towering ponderosa pines. If you're lucky, you might even see some elk or a bald eagle nearby.
After you've finished your round, enjoy a bite to eat at The Fairways and share stories from the game. Check out their website to book a tee time for 9 or 18 holes.
Some of my best memories from Payson are from spending the day on the golf course breathing in the clear northern air, and taking in the area's beauty. Click here for more information.
Address: 1504 W Country Club Dr, Payson, AZ 85541
13. Farmer's Market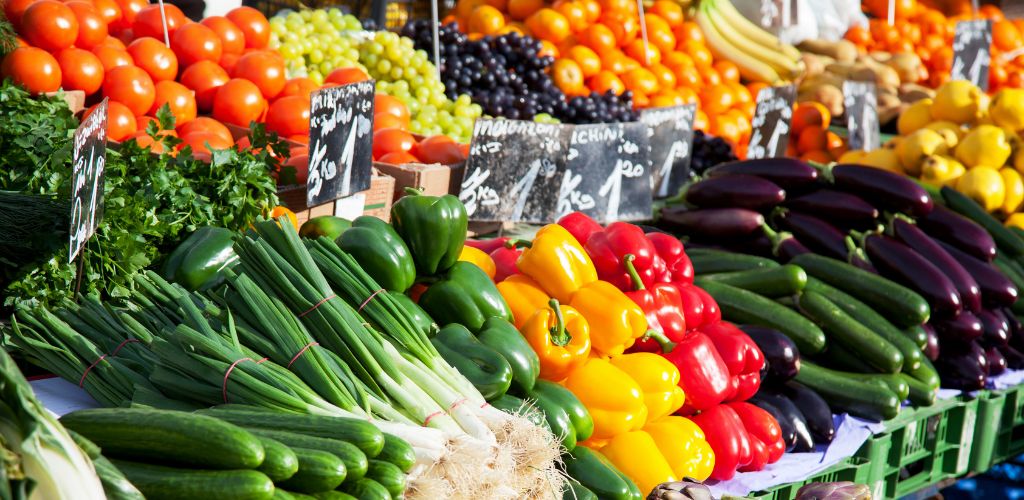 Each Saturday, from late May to early September, the Sawmill Crossing Plaza is home to a morning farmer's market with 50+ local vendors.
Here, you'll find locally grown and organic produce, live music and entertainment, food stands, handcrafted goods, and art. I highly recommend starting the day off this way; browse the various stalls early in the day, and stop by The Pinon Café once you're done for a quick caffeine fix and one of their homemade muffins.
The first time I visited I was pleasantly surprised by the amount of vendors and the unique items that were being sold. This is one of the top things to do in Payson. Click here for more information.
Address: 816 S Beeline Hwy, Payson, AZ 85541
14. Shoofly Indian Ruins
The Shoofly Indian Ruins are located in the Tonto National Forest. A designated archeological site that resembles household communities dating back to 1,000 CE. At one point, this area was known to hold 79 structures – the largest of which was home to 26 rooms.
If you plan to visit, stay in designated walking areas and respect the areas' historic fragility. Take the time to stop to read the information signs to learn more about this ancient community.
Visitation is free and there aren't any designated opening hours. Click here for more information.
Address: 1-5 Houston Mesa Rd, Payson, AZ 85541
15. Diamond Point
If you're looking for free things to do in Payson, driving to Diamond Point and searching for Quartz Crystals is the perfect activity. It's free, can be found in Tonto National Forest, and is home to treasures to take back with you just waiting to be discovered.
To get to Diamond Point, drive 40 minutes away from Payson on AZ-260 and Fire Road NZ-64. Upon arriving, you'll see an informational sign providing history and guidance on proper collection.
You're allowed a small-scale collection from a designated 35-acre area during your visit. Small hand tools are allowed for digging, but all holes must be refilled with native materials.
Spend an afternoon searching and exploring and see how many crystals you can find. This is a great activity if you are looking for things to do near Payson and provides great entertainment for the whole family.
Address: Arizona 85541
Quick Travel Itineraries For Payson
There are many different ways to take in all Payson and its surrounding area has to offer. Here are a few suggestions for how to spend your time, including visits from one day to one week:
1 Day in Payson Itinerary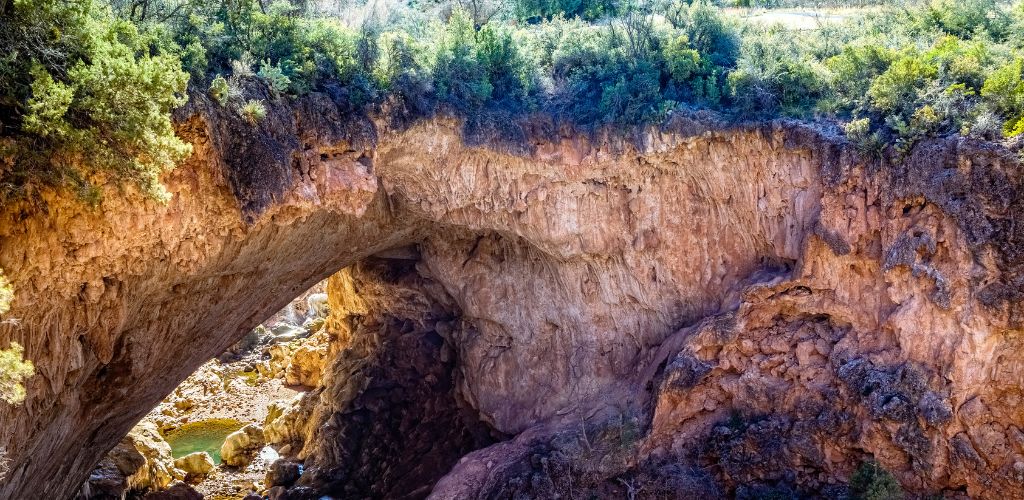 If you only have one day in Payson, I suggest you spend it enjoying the outdoor beauty on offer. Spend the morning at Tonto Natural Bridge State Park exploring the massive natural travertine bridge.
After your morning in nature, pass back through town and grab some lunch at the Pinon Café. Once you're fed and feel refueled, spend the afternoon at Woods Canyon Lake.
You could easily spend a few hours at the lake fishing, hiking, or renting a canoe or kayak. To close out the day, head back into town for dinner at the Buffalo Bar & Grill.
2-3 Days in Payson Itinerary
Two or three days in Payson is about the perfect amount of time to see and explore most that it has to offer. Start day one by visiting Green Valley Park and exploring the walking paths and lakes.
Also located at Green Valley Park are the Rim Country Museum and Zane Grey Cabin. Making this your first stop on the trip gives you a chance to learn more about the rich history of the area.
That afternoon, shop around the town, stopping at the various antique and gift shops like Sweet Country Charm Fudge and Gifts. Round off day one with a nice dinner at Fargo's Steakhouse.
On your second day, explore the beauty of Rim Country by hiking the 8.5-mile Horton Creek Trail. Stop to cool off in the creek and admire the waterfalls.
Continue the outdoor adventures in the afternoon by driving along the Mogollon Rim as you make your way to Woods Canyon Lake. Enjoy a relaxing afternoon fishing or paddling on the water.
If you have a third day in Payson, I suggest you spend the morning golfing at Payson Golf Club and grab some lunch at their on-site restaurant afterward – The Fairways. That afternoon drive up to Diamond Point and discover some quartz crystals to take back home mementos.
1 Week in Payson Itinerary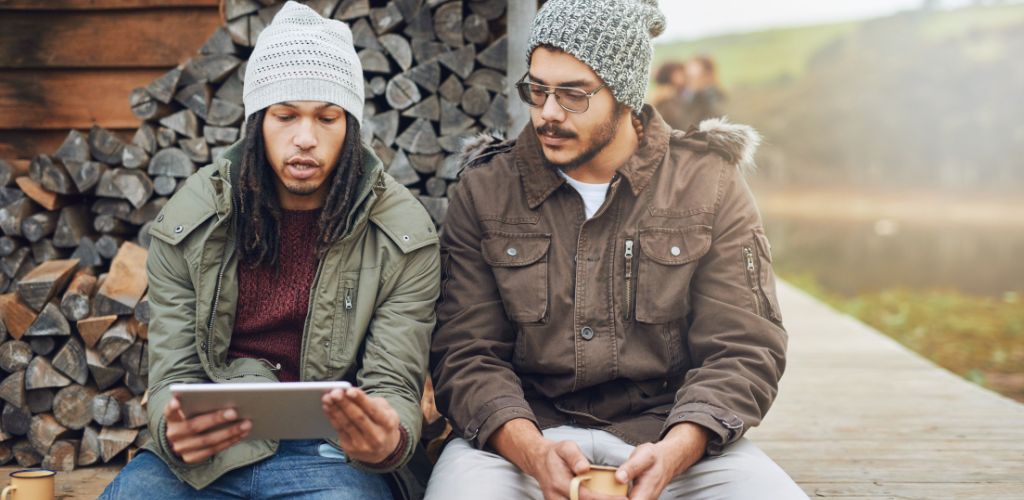 There are plenty of things to do in Payson to fill your next week-long vacation. Start off the trip with a day around the city. In the morning, head to Green Valley Park to fish in the lakes and take a leisurely stroll along the paths.
While there, stop into the Rim Country Museum and Zane Grey Cabin to learn something new about the area. In the afternoon, shop around the city, stopping in the local antique and thrift stores.
Day two is all about exploring the outdoors. Start the morning by taking a jeep tour with Creekside Jeep Tours. On your way back into town, stop at Woods Canyon Lake and spend the afternoon paddling around the lake and fishing. Day three is for exploring things off the beaten path, like Shoofly Indian Ruins and Diamond Point.
On your fourth day, take a day trip to the quaint town of Strawberry, where you can tour the historic schoolhouse, grab coffee at Windmill Cafe, and enjoy dinner at Mamajoe's Italian Grill.
Day five is the day to hit the greens at Payson Golf Club. Book a tee time for 18 holes and enjoy the beauty of the ponderosa pines from the golf course.
To close out your final few days, visit the Tonto Natural Bridge State Park, home to the world's largest natural travertine bridge. Round out your week-long vacation hiking on a local trail like Horton Creek or Fossil Creek Falls.
Where to Stay in Payson
Below, I've listed a few of the best neighborhoods in Payson for tourists. While it's not a large city, the downtown, North, and East Payson each offer something a little different. Regardless of where you stay, you'll find plenty to do and will have easy access to all of the surrounding outdoor activities.
Downtown – Best for Nightlife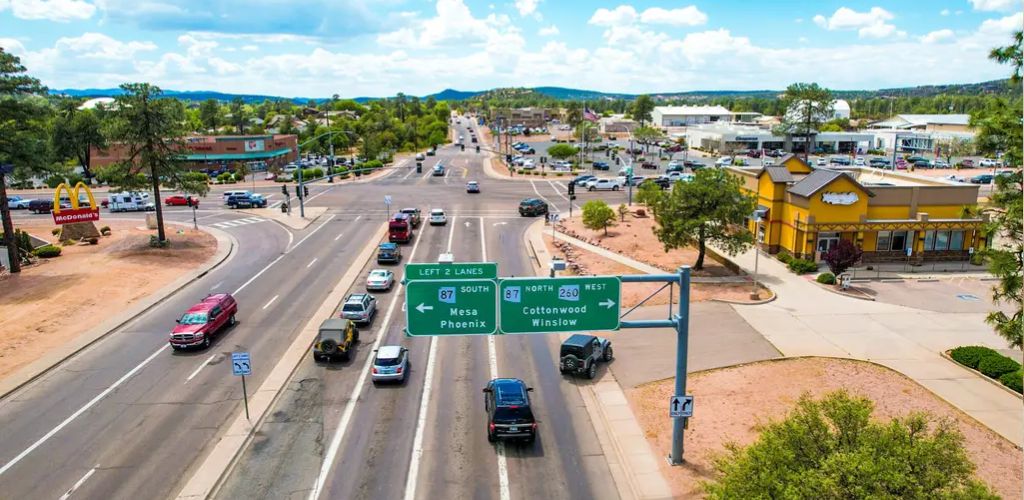 The Best Western Inn of Payson is located in the center of town, giving you close proximity to all of the activities you might have planned. This hotel offers free breakfast, a fitness room, and an indoor pool making it a great place to hang out after a full day of adventuring.
If you choose to stay here you'll be just steps away from many fast-food restaurants or local restaurants like the Buffalo Bar & Grill and El Rancho Mexican Restaurant. Click here for more information on this ideally located Best Western.
North Payson – Best for First-Time Visitors
Staying in this area is great for first-time visitors as it's a little quieter than being in the center and yet is still close to any activity you might want to do. This three-bedroom, two-bathroom villa located in the northern neighborhoods of Payson is a great place for any first-time visitor heading to Payson.
Equipped with a full kitchen, laundry, a BBQ, and an outdoor balcony, this villa makes for a peaceful and beautiful escape.
East Payson – Best for Families
If you want to escape the hustle and bustle, I suggest staying east of Payson, a few miles away in Kohl's Ranch Lodge. Staying out here will mean that you'll be surrounded by the towering Ponderosa Pine Forest and can fully enjoy the beautiful outdoors.
Kohl's Ranch Lodge is a great place for families to stay as it features an outdoor pool, a 9-hole putting course, a comfortable lobby space equipped with a fire pit, and an onsite restaurant.
Best Restaurants in Payson
Below, are some of the best restaurants in Payson. The area is filled with amazing local restaurants serving American food and the unique local options give visitors a chance to get to know some of the local Payson residents and support locally grown food. I always enjoy the friendly service and full portions I receive at all of the local restaurants.
Buffalo Bar & Grill
The Buffalo Bar & Grill is known to be home to the best wings, best burgers, and best happy hour. If you want to experience the local hang-out spot, go and check out this place.
The menu is full of classic bar food like a combo appetizer basket of all the best fried foods, chicken tenders, burgers, salads, and sandwiches. This is a great place to visit after a long day of outdoor exploring. Find the location here.
Fargo's Steakhouse
If you're looking for a place to have a nice dinner out in Payson, Fargo's Steakhouse is the place for you. Their menu features seafood, steaks (of course), salads, and pasta.
Not only is the food delicious, but the restaurant also has a beautiful outdoor covered patio. Order a martini and a shrimp cocktail to get dinner started before you move on to the Prime Rib. Find the location here.
Duza's Kitchen
Duza's Kitchen is a cute and eclectic place serving classic American fare for breakfast and lunch, Thursdays through Sundays. Step into this house-turned-restaurant and enjoy the Shepherd's Biscuit or the House Hash for breakfast.
My wife is a fan of the Pear Mimosa – apparently, it's a winner. For lunch, enjoy a roast beef sandwich on ciabatta bread, and on your way out, be sure to grab some freshly baked goods for later on. Find the location here.
Rim Country BBQ & Wood-Fired Pizza
The Rim Country BBQ is home to two of the best kinds of food (in my mind): pizza and BBQ. Thanks to the variety in their menu, there's something for everyone to eat here.
If you can't decide what to order, try the Sampler Platter, which includes every kind of meat, every kind of side, and some garlic bread for good measure. This is my go-to every time I visit and I'm yet to wish I'd ever chosen otherwise.
Some other perks of this restaurant are the live music they often have on their outdoor patio, and the Taco Tuesday they host each week. Find the location here.
Pinon Café
If you're looking for classic homestyle cooking, head to Pinon Café. Established in 1951, Pinon Café is the first and oldest restaurant in Payson.
For breakfast, the menu features all of the classics like biscuits and gravy, steak and eggs, omelets, benedicts, and pancakes. The biscuits and gravy dish is phenomenal and is always my go-to.
Lunch features smash burgers, sandwiches, soups, and salads. But the shining star of the menu is their famous giant cinnamon bun the size of a plate. Find the location here.
Getting to Payson
Payson is a town of around 16,000 people and is located in the central part of Arizona. However, for those living in Phoenix, Payson is known to be one of the best places to escape to in the north – especially during the summer months. If you want to visit, the best way to get there is by driving.
If you drive from Phoenix to Payson, you'll need to hop on to AZ-87 N and take that the entire way. If you're flying, fly into Phoenix Sky Harbor or the Mesa Gateway airport before renting a car and heading northeast out of the city on AZ-87 N.
If you are staying in another town up north in Arizona, like Sedona, you can take a day trip to Payson by driving south out of Sedona and getting on to AZ-260 east, which will take you right to Payson.
Once you're in the town of Payson, the best way to get around is by car, as some of the things to do are spread out around the area.
Things To Do in Payson: FAQs
Here are some answers to commonly asked questions about the best things to do in Payson:
What is Payson known for?
Payson is known for its beauty as it is located on the Mogollon Rim and is in the midst of a large Ponderosa Pine Forest.
When is the best time to visit Payson?
The best time to visit Payson is May-September. Many things to do in Payson are outdoors or involve visiting a lake; therefore, it is best to visit in the warmer months.
Is Payson worth visiting?
Payson is worth visiting if you're looking for a new area to explore. With plenty of camping, fishing, and hiking, it's a town with a Western feel and plenty of things to do.
How many days should I spend in Payson?
You can see and explore most of all Payson offers in 2-3 days. It's a great place to visit for a weekend.
Is Payson safe?
Payson is a safe place to visit. It hosts tourists year-round and is safe for visitors to walk around and explore.
What is the most popular thing to do in Payson?
The most popular thing to do in Payson is explore the Mogollon Rim – whether by camping, hiking, or enjoying one of the many local lakes. Another popular thing is to visit the Tonto Natural Bridge State Park.
What foods should I try in Payson?
You must try the Pinon Café Giant Cinnamon Bun, the sample platter at Rim Country BBQ & Wood-Fired Pizza, and the Pear Mimosa at Duza's Kitchen.
Does Payson have a downtown?
Payson has a small historic downtown area.
Which is better Payson or Prescott?
If you want a getaway filled with outdoor adventures, I suggest visiting Payson. If you want more variety like shopping, nightlife, and outdoor activities, I would suggest Prescott.
Where is Diamond Point in Arizona?
Diamond Point is 40 minutes from Payson, with some of the drive on paved highways and some on gravel forest roads.
What can you do in Payson for free?
If you're looking for free things to do in Payson, you can visit Green Valley Park, walk around the main street, visit the Saturday morning Farmer's Market, and visit local lakes like Woods Canyon Lake.
Is Payson a dark-sky city?
Payson has a dark sky ordinance meaning that bright lights will not get in your way of stargazing at night.
In Closing
Payson doesn't get the love it deserves. It's not a tourist town filled with cliche activities and minimal tours. It's a true outdoor paradise combined with the feel of a small town. Any visit to Payson is sure to be treasured. I hope this guide has given you some inspiration for your next trip – enjoy!