When it comes to South American cities, Ecuador's capital is one of the most interesting for travellers. There are endless things to do in Quito, fantastic restaurants, friendly locals, and some interesting day trips from Quito as well. The city wraps itself around the eastern flank of the Pichincha stratovolcano, meaning there's no shortage of amazing mountain views either!
With a sprawling UNESCO listed old town, and a modern new city, you can choose where to stay in Quito based on the things you want to see and do. But, no matter where you decide to stay, you're always a short walk (or Uber ride) away from the main sights and plazas.
With so many things to do in Quito, it can be hard to figure out what to tackle during your stay. In this post, I'll list my favourite 12 things to see, do and eat! (Don't miss my travel tips, and video at the end of this post.)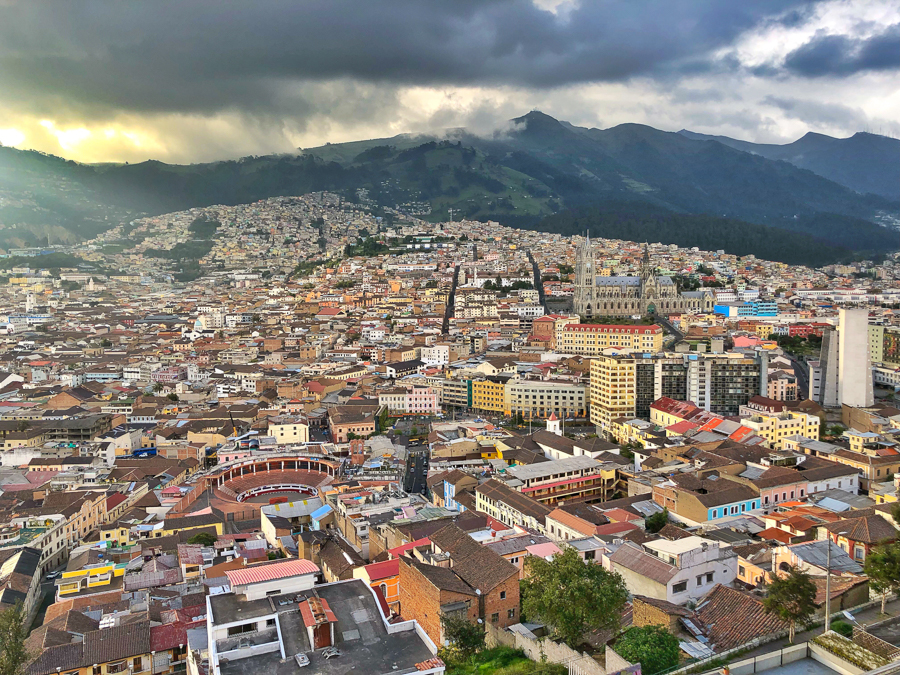 1. Join a Free Walking Tour
As with all cities, joining a walking tour is the best way to get a feel for the destination. You'll learn some history about the city (and country), get a lay of the land, and find out the best places to eat. The tours are typically done by a local resident of the city — which is always a good thing — and in this case, we were very happy with the free walking tour and highly recommend it as one of the best things to do in Quito.
Starting off near the Stadium and the Central Market, you'll learn about Ecuador's unique fruits and foods, visit some churches and plazas in Quito Old Town and wander through Calle La Ronda (which is a great area for nightlife).
There are numerous things to see in Quito and this walking tour is a great way to visit the main sites.
There are a few walking tours in Quito, but we chose to go with the free tour at Community Adventures, and recommend it. Tours run from Monday to Saturday, with the morning tour at 10:30am and the afternoon tour at 2:30pm.
While the tours are free in theory, the guides work on tips. Around $5 – $7 per person is the going rate. Click here for more information about the tour.
The tour is set so that you have time to join their trip to the equator after the walking tour (with about an hour break in between). This is what we did — it was a good way to check two things off our list in one day.
Here's more about that excursion…
2. Day Trip To The Equator
If you have time, there are a few day trips from Quito that you can take. La Mitdad del Mundo (Middle of the World) is a good option — but, you'll want to make sure you visit the actual equator!
Most tour companies will take you to the 100 foot tall monument which was built to commemorate the middle of the earth, but it's actually located at 0°00'08 (250m south of the equator). The nearby Intinan Museum claims to be on the equator, at latitude zero, but that's up for debate as well. Read more about that here.
If you want a true reading of zero ° on your GPS, you'll want to visit the Quitsato Sundial, here.
To see one of the "real" equator sites (and do all of the touristy things there), you'll need to make sure your tour company (or the bus you take independently) brings you to the Intinan Museum.
Here you can try to walk on a straight line, balance an egg on a nail head, and watch as water spins down the drain in different directions depending on which hemisphere you are standing in.
Touristy, yes. Possibly not at the actual equator. But still fun.
Entrance fee to the monument is $5, and to the Intinan Museum it's $4.
To get here, you can look for the direct bus along Avenida Amazonas, or take a local bus to the Ofelia Terminal, then switch buses to La Mitdad del Mundo. The local buses will be packed, hot and take longer than direct transport. But if you're on a budget, this is the way to go. The cost is around $0.60 total, each way.
We opted for a trip with Community Tours. They time the tour perfectly with the free walking tour — you have an hour in between to grab some lunch before taking off to the equator.
It wasn't actually a tour, but rather, private transport with us and a handful of other travellers. There are so many things to see in Quito itself, but if you have time, then this is a good day excursion.
For $10 each, we were taken from the office direct to the Intinan Museum, with a stop at the monument. On the way back to Quito, we had the option to be dropped off at the teleférico which is the cable car that takes you up the east flank of the Pichincha Volcano to a lookout point. A great place for sunset, weather permitting.
Speaking of the teleférico…
3. Ride The Teleférico
For a spectacular view of the city of Quito, don't miss the teleférico. This cable car / gondola starts at 2,950m and whisks you up to the side of the Pichincha Volcano to the top at the Cruz Loma viewpoint at 4,050m. The journey covers 2.5 kilometers in a 10 minute ride.
Not only is the view from the top incredible, but this is a great area to do some hiking. Escaping the traffic pollution of Quito is always a good thing, so bring some good walking shoes, a backpack with snacks and water, and enjoy wandering around.
If you're a more serious hiker, you can actually hike up to the summit of the Rucu peak (the Pichincha Volcano has 2 peaks) at 4,680m. You'll need to hire a qualified guide, and start your hike before 11:00am — preferably earlier.
To get the most out of your trip to the top of the teleferico, I suggest going early. Your chances of having a clear view are best early in the morning, plus the line-ups will be shorter. Expect to wait in line on weekends and holidays. The cost of the ride is $8.50. It opens at 9:00am Tuesday to Thursday and 8:00am Friday to Monday.
Note: This ride isn't recommended if you've just arrived in Quito — give yourself some time to acclimate to the altitude first.
3. Drink Craft Beer (one of the best things to do in Quito on weekday afternoons!)
If you're tired of drinking the flavourless Club and Pilsner beers, you're in luck. Ecuador is now a major player in the international craft beer scene, with around 20 microbreweries in Quito! My favourite is Bandido Brewing, a taproom and brewpub located in an 1850's colonial building.
Not only are the beers flavourful (the IPA is great) and the pizza delicious, but the staff are all Ecuadorian and this place is frequented by locals, expats and tourists, giving it a great vibe. Happy hour runs Monday to Friday from 4:00pm to 7:00pm, with mugs of beer going for $2 and pints for $3.
Happy Hour at Bandido is one of the best things to do in Quito during the week.
Click here for directions.
4. Climb the Basilica Towers
This stunning Basilica is so grand that it can be seen from many places around Quito. You'll spot it from viewpoints, and gaze up at its spires when wandering around the nearby streets. In fact, it's the largest neo-Gothic basilica in the Americas.
There are two separate areas, the church itself and the towers. You cross a wooden platform to reach the towers, and there can be many people lined up waiting for their turn to cross. But, it's worth the wait.
Not only is the structure ornate and worthy of a visit inside, but you can actually climb up the spires! There are different levels of climbing so if you're afraid of heights (like I am), you can still climb up part way and enjoy the views of the Old Town from a platform.
But, if you have no problem with heights, you can climb a somewhat rickety spiral ladder (on the outside of the spire) to reach the top of the 115m (377ft) tower.
Entrance fee to the church is $1 and if you want to see the towers it's $2. Click here for directions.
5. Sunset Drinks With a View
This is one of the top things to do in Quito at sunset. There are a few restaurants with stunning views across the Old Town, but we enjoyed a drink at Vista Hermosa (make sure you go up to the top-level and sit by the window). Our local Airbnb host recommended Mosaico as well. Maybe try both?!
While the view of sunset and the city are spectacular from Vista Hermosa, I really only recommend having a drink as the food is overpriced, and according to reviews, sub par. Local beers are around $3.50 a bottle, craft beer is $7 and cocktails are around $8 each.
Click here for directions to Vista Hermosa.
6. Eat At The Central Market
The Ecuadorian food at this market is tasty and very affordable.
There are numerous stalls selling fresh fruit juice for $1, an abundance of fruits for various prices per kg, and some restaurant stalls as well. It can be a bit overwhelming and difficult to choose where to eat lunch, but you can't go wrong if you're eating somewhere that the locals are.
If it's busy and the turnover is high, it'll be a good spot.
We devoured fried sea bass, shrimp soup, fried noodles with vegetables and potatoes from Las Corvinas de Don Jimmy, and weren't disappointed. There are various meals available, starting at around $4. The portions are huge, so we shared what I mentioned above for $6 total — what a bargain.
7. People Watch at Plaza De La Independencia
The main plaza in Quito is Independence Plaza (or, Plaza Grande), which is at the heart of the Old Town. During the walking tour, you'll learn about the various churches and palaces here, but make sure you come back on your own time to just wander around, or sit and people watch.
Quite often there are performers and vendors in the plaza playing music, breakdancing, and selling handcrafted items. This is also the place where people protest — just out front of the Governmental Palace. There are a couple of restaurants here, which cater to tourists (meaning the prices are inflated), but if you want to enjoy a drink and a quick bite to eat, I recommend Fabiolita.
Click here to find Plaza Grande on the map.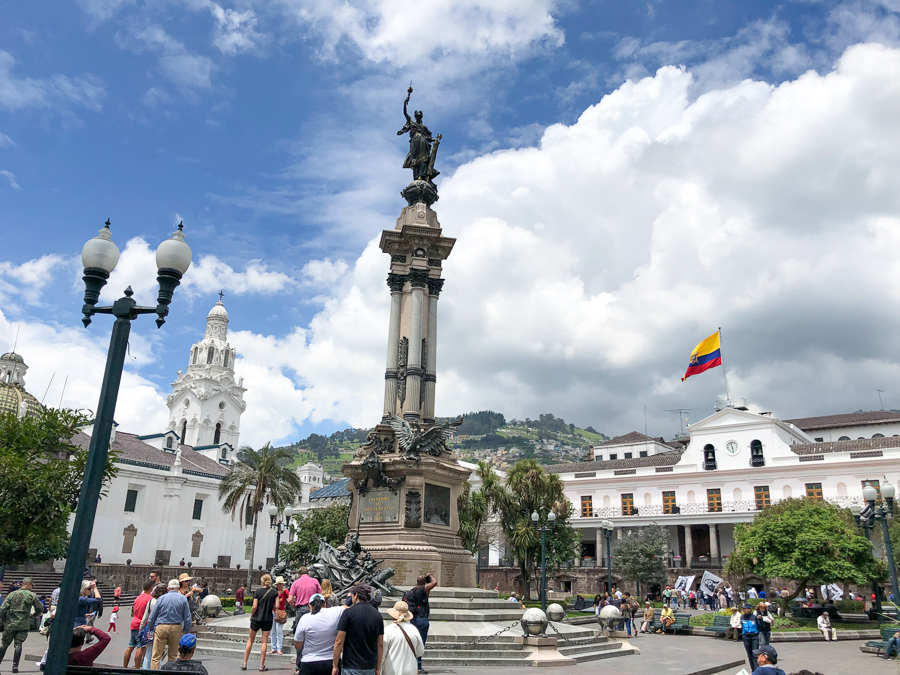 8. Join A Food Tour
As with any country in the world, a great way to get to know the culture and people is through food. An even better way to learn about the history of the cuisine, and to sample some dishes that you wouldn't otherwise, is to join a food tour.
The best food tour option that we found was with the same company who runs the free walking tours, Community Adventures. We met up with them for their Friday Foodie and Beer Tour, which started at 7:00pm. Being foodies and lovers of beer, we felt this would be a great tour — and it was.
You'll wander through colourful back streets in neighbourhoods you normally wouldn't frequent as a tourist. Along the way, you'll meet local vendors and families who have been running their stall (or restaurant) for years. Tasty chicken wings, fried empanadas, pork dishes, soups, craft beer, canelazo (alcoholic drink) and a secret — adventurous — dish are what you can expect to sample.
The tour costs $25 per person and is on Fridays only. Click here to learn more.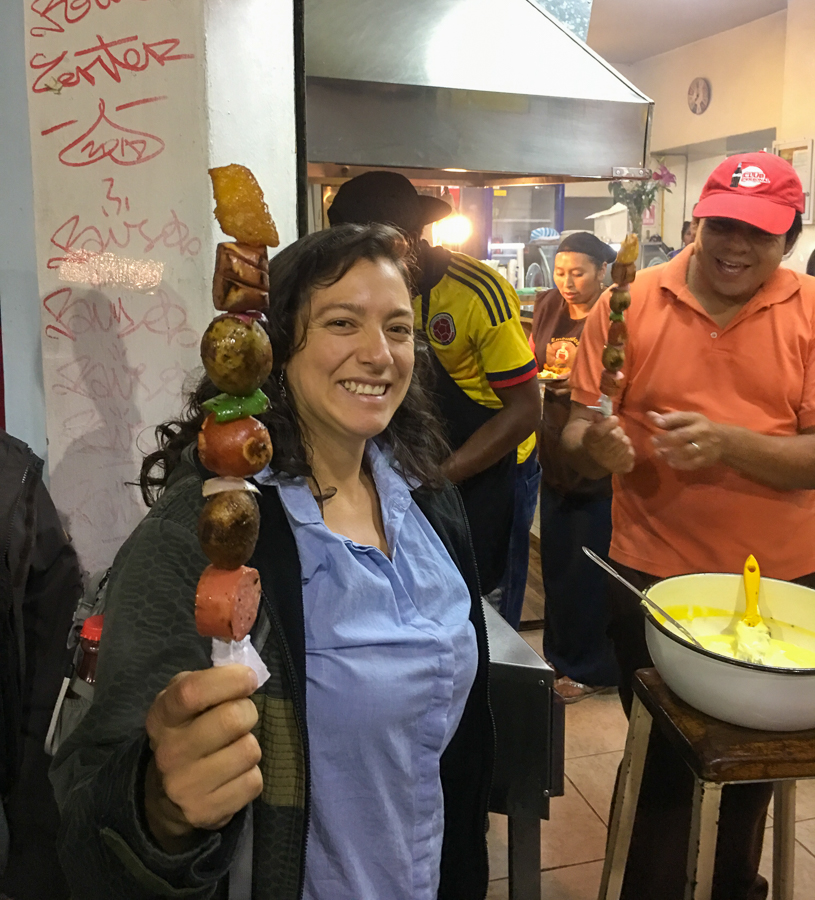 9. Shop At The Mercado Artisanal
If you've been looking for some artisanal products to take home, you'll want to check out this market. With its seemingly endless stalls of goods for sale, you're sure to find whatever it is you're looking for. Browse through colourful pottery, embroidered handbags, silver jewelry, handmade shoes, leather products, trinkets and much more.
We enjoyed this market as it wasn't too busy, the vendors weren't pushy and the prices initially quoted weren't outrageously high. However, you'll still need to bargain before purchasing, but make sure that both parties are happy with the outcome.
The Mercado Artisanal is open from 9:00am to 7:00pm all week, but it closes at 6:00pm on Sundays. Find it on the map here.
10. Chill Out in The Park
Near the Mercado Artisanal you'll find El Ejido Park. this is a popular spot with Quiteños, especially on the weekends. There's not a lot to do here per se, but it's a nice place to escape the hectic traffic for a little while. Bring a blanket and enjoy a picnic, or just wander through the park.
Depending on when you visit, you may also find artists showcasing their pieces, or a traditional dance performance taking place. Your best bet to see the expeditions is on the weekend. You can find El Ejido Park on the map here.
11. Party in Plaza Foch (one of the best things to do in Quito at night)
Located in New Town Quito, in the La Mariscal district, you'll find Plaza Foch — also known as a great place for a night out. La Mariscal itself is known as being a backpacker hangout, filled with nightclubs, restaurants, bars and budget accommodations. If you plan to base yourself in the New Town, this will probably be the area you'll find yourself in.
Plaza Foch offers some great eating options, from upscale Ecuadorian to pub food. You'll also find some bars, ranging from dive to classy. In the plaza, I highly recommend eating at Miskay restaurant. This upscale Ecuadorian restaurant doesn't have a pretentious feel, the food is well-priced and excellent value for money (mains $13 – $20). Don't miss the grilled trout and the stewed beef tongue!
For a great cocktail, head to Dirty Sanchez. For beers, check out any of the open air bars. Click here to find Plaza Foch on the map.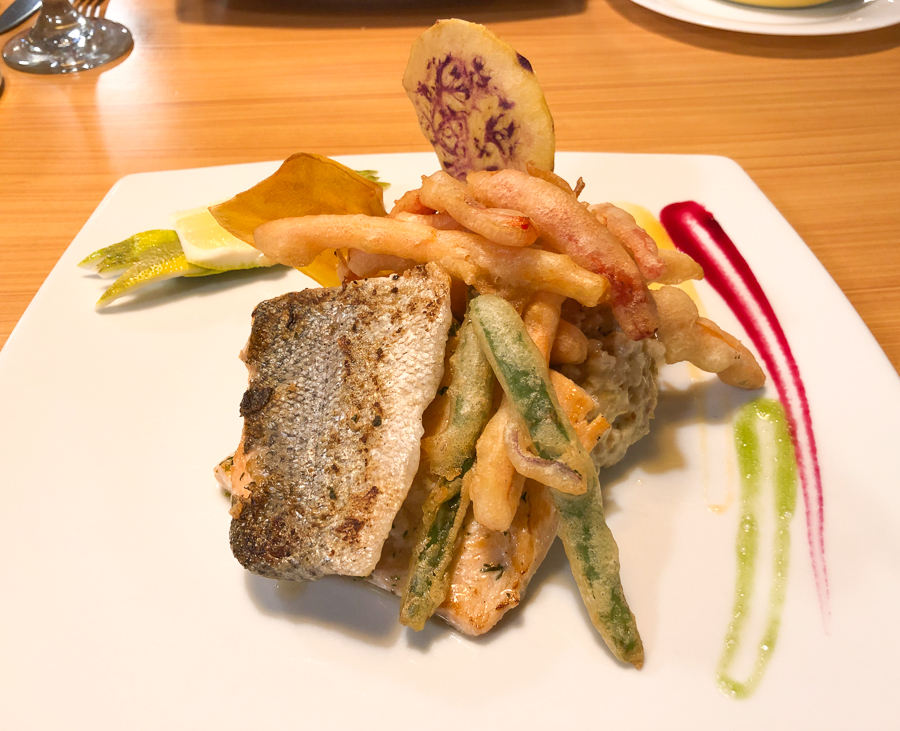 12. Visit La Ronda Street
Calle La Ronda is a small street located in the Old Town. Although it's just a street, it has a lot to offer travellers and has become a popular spot. This bohemian area has stunning Andalusian styled architecture, cobble stone streets, artisanal shops, fun bars and good restaurants.
It may be just one street, but it has a lot of action!
Visit during the day to see the pretty colours and details of the buildings, but make sure to come back in the evening when the street lanterns are lit, the live music is playing and the street performers are out. This is a touristy area, but when we visited for drinks, there were a lot of locals dining as well.
Click here to find La Ronda on the map.
Now You Know The Best Things To Do in Quito!
Hopefully this post helped you decide what to do in Quito during your stay. After spending a week total in the big city, I can honestly say that we'd be happy to return again. The colonial architecture in the old town is amazing, the people are welcoming, the food options are great and there are so many things to do. Enjoy your trip to Quito.
---
Quito Travel Information
Quito Altitude: 2,850m / 9,350ft
Make sure you give yourself some time to acclimate. It's important to stay hydrated (drink lots of water, and no alcohol), eat lighter meals, have some sugary foods or drinks, and try chewing coco leaves, drinking coco tea or sucking on coco candies (which you can find in the shops).
Where to stay in Quito: Old Town vs. New Town
We spent 5 nights staying in the Old Town, and 2 nights in the New Town. We definitely preferred staying in the historical center. Most things shut down fairly early, however, so if you're looking for a night out, you'll find that in the New Town — around Plaza Foch.
Calle La Ronda is probably the best bet for nightlife in Quito's Old Town. Ubers between the two neighbourhoods are cheap, easy and plentiful.
Getting Around Quito: Bus, Walking, Taxi or Uber
The great thing about transport in Quito is that Uber is available. Download the app and don't worry about taking a shady taxi, or getting ripped off with the price. Put in your trip details, check your driver's reviews on Uber and then you're good to go. For just a couple of dollars, you can get from the Old Town to the New Town.
There are some pedestrian only streets which are great, but once you leave those, you'll probably notice that the old busses that ply the streets give off some horrible pollution.
After a couple of days walking, we decided to Uber around town to save our lungs.
Ask your hostel, hotel or Airbnb owner about the bus routes, if that's the mode of transport you're after.
Recommended Restaurants and Bars: Eating is one of the best things to do in Quito!
There are numerous places to eat in Quito. I recommend: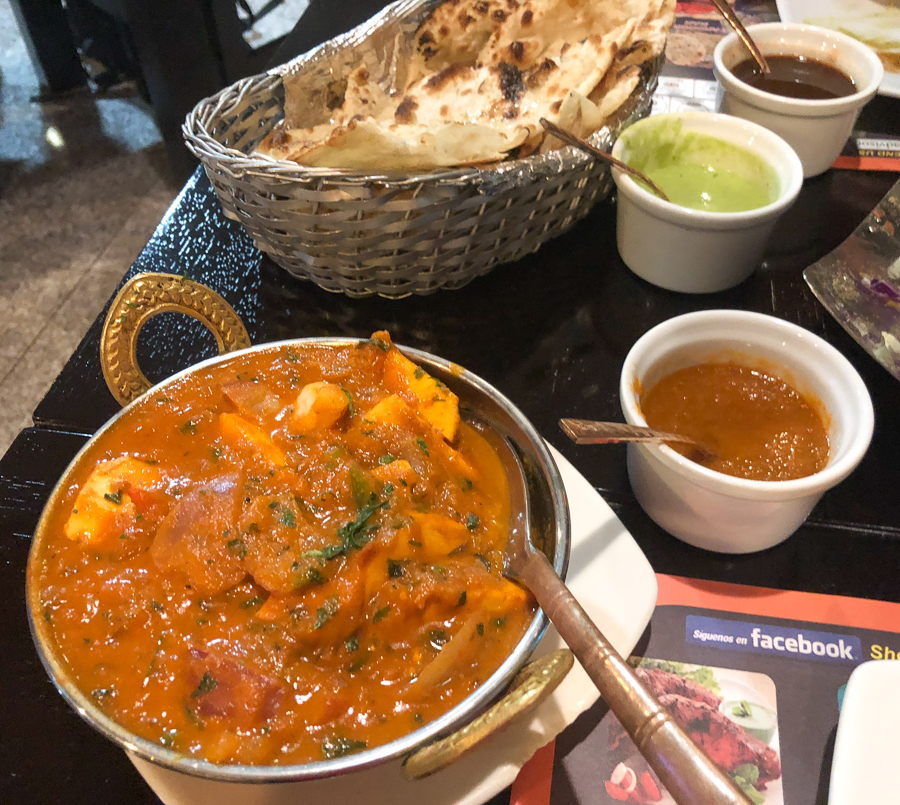 Safety in Quito: Things To Be Aware Of
Many people told us not to walk the road leading up to the El Panecillo (Bread Loaf Hill), and the Virgin Mary statue on top. Apparently, there have been a lot of muggings on the road in the past, and the thieves hide in the bushes and wait for people to pass by.
Don't be flashy with your belongings, anywhere in the city.
When taking photos with your camera, keep the neck strap around you. And when taking photos with your phone, hold it tightly and look around before doing so — there are some "snatch n' grabs" that occur.
When dining, don't leave your bag on the back of your chair. Keep belongings on your lap.
At night, rather than walking, opt to take an Uber or a taxi.
*We spent a week in Quito and had no issues. We followed the above suggestions and had nothing but positive experiences. Always speak to locals and do your own research when deciding where to go / where not to.
Like This Article? Pin it!