The state capital of California, Sacramento, is an equal blend of historic and modern authenticity. Known affectionately as the River City – since it sits at the confluence of the American and Sacramento Rivers – Sacramento is surrounded by scenic spots, mountains, valleys, and waterways.
There are many fun things to do in Sacramento. Whether you're a history buff, lover of music and wine, or simply love to shop, Sacramento has something for everyone.
It's a kid-friendly city that caters to people of any background, whether you're visiting as a family, couple, or alone, there are plenty of ​​unique things to do in Sacramento.
With its specific location in California, Sacramento is located in a point where there are plenty of camping spots within driving distance around it.
As a camping enthusiast and someone who frequently travels to California, I've visited the city many times throughout my life. With all the different places to visit in Sacramento, I've never found myself without any new things to do or try when visiting this beautiful city.
Check out our ultimate bucket list, the top 101 best places to visit in The USA.
Here's my list of the 15 best things to do in Sacramento.
1. Visit One or Five Museums
There are numerous museums found throughout the city that focus on different things. The State Capitol Building is a neoclassical marvel, built over 150-years ago. You can visit the State Capitol Museum to learn more about the local history.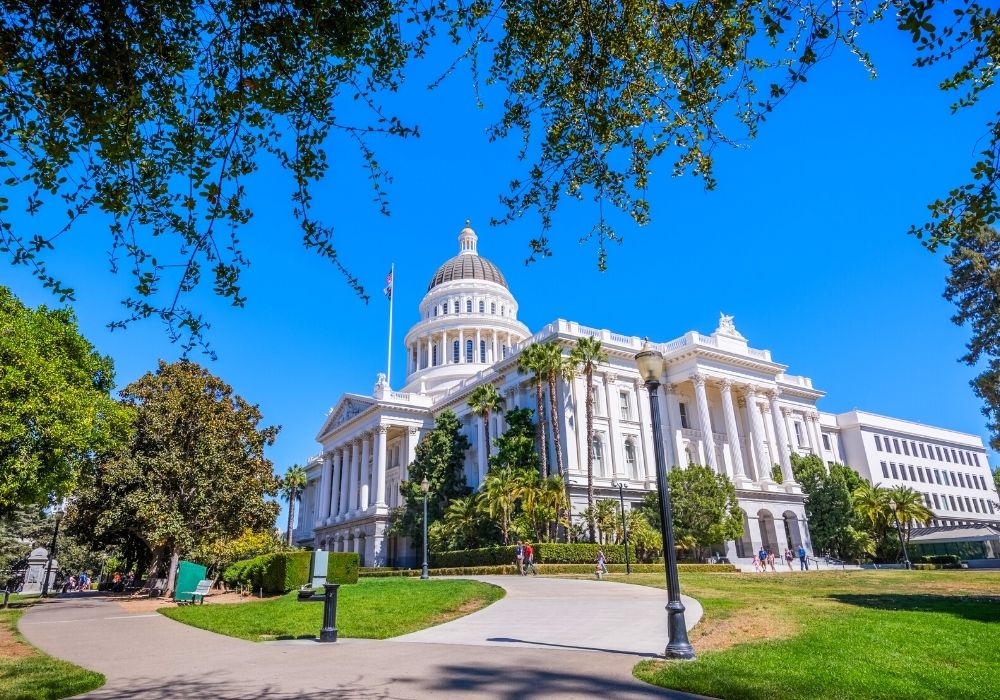 The Crocker Museum of Art features American artwork and iconic photography from the Gold Rush era. Other collections include modern art at the Teel Family Pavilion and the California Art Collection, featuring European masters from the Dutch Flemish and Italian Baroque periods.
For a change of pace, go to the California Automotive Museum in the city, with its collection of over a hundred vintage automobiles from 1888 forward. One of the fascinating exhibits is a long line of Ford manufactured cars, from 1904 to 1969.
There are many other options, such as the Sacramento History Museum, Aerospace Museum of California, and the SMUD Museum of Science and Curiosity.
2. Taste Must-Eat Foods
Sacramento is a great town for foodies with many signature dishes.
Tower Café has its signature custard french toast, and the Mahoroba Japanese Bakery serves its signature Kobe cream buns, as does Bacon and Butter with its flapjacks.
Then there is the firestone brandy-fried chicken and another Japanese treat – the famous Tan Tan Men from the Shoki Ramen House.
For a famous local burger, the Squeeze Burger is a good choice and has multiple Sacramento locations. The Midtown area features many bars, cafes, and other spots to indulge your tastes.
If you want a well-rounded, one-stop experience, visit the Downtown Sacramento Historical Food Tour, a three-hour odyssey of great taste menus around the eateries downtown.
3. Go Camping
Are you looking to escape the city for a day or three? Fortunately, Sacramento has plenty of beautiful outdoor landscapes close to it, making camping one of the most popular outdoor activities.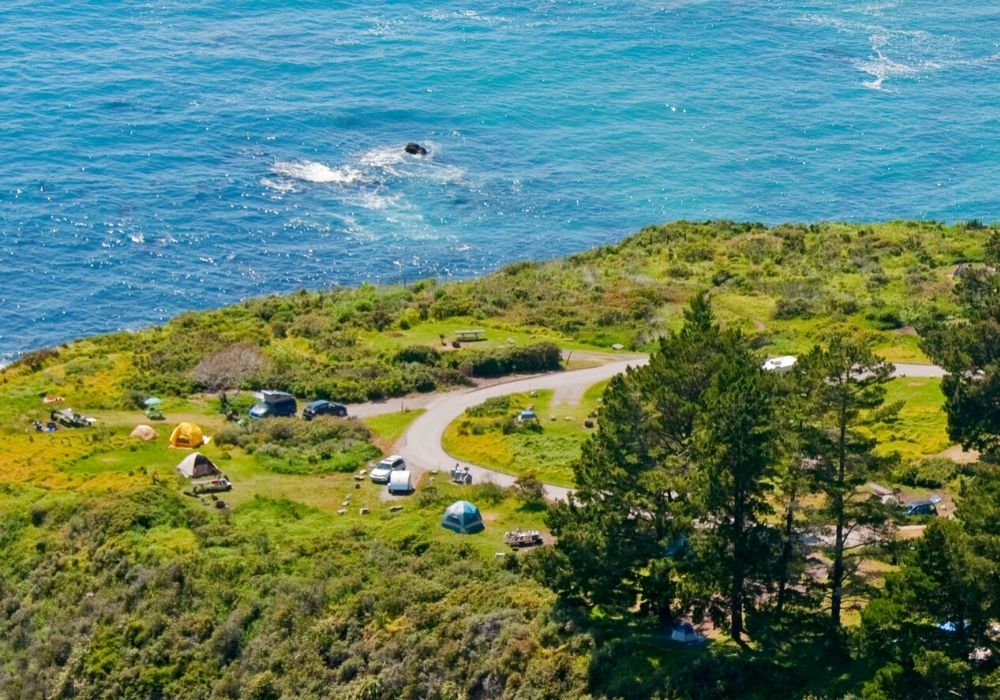 As a side note, if you decide to go camping during the rainy season, invest in a waterproof tent in case you see some rain on your camping trip.
There are quite a lot of camping spots you can enjoy. You can camp in the Folsom Lake State Recreation Area, Sly Park Campground, and Ice House Campground adjacent to the city.
You can also go to the many sites strewn around Lake Tahoe and Eldorado areas within a two-hour drive. The Eagle Point at Emerald Bay State Park is another great camping spot and offers a great weekend getaway.
Then there are the sites in the heart of Napa, such as Lake Berryessa and the Rancho Seco Recreation Area to the south of the city.
4. Attend Festivals and Concerts – Year Round
If you're looking for ​​what to do in Sacramento, the city and its nearby areas are famous for renowned festivals.
Close to town, there are the summertime Concerts in the Park, the Farm-to-Fork Festival, and the Aftershock Music Festival. The NAACP Sacramento has an Annual R&B festival that features various styles, mouth-watering cuisine, and many live bands.
There are concert venues of all sizes, from the A-listers who perform at the Golden 1 Center, home of the NBA's Sacramento Kings, to the more intimate hotspots like the Ace of Spades.
If drama and acting are your thing, catch new plays at the B Street Theater.
5. Immerse Yourself in the Art Scene
If you're an art fan and looking for stuff to do in Sacramento, you're in luck, as it's an excellent place for artists.
The Midtown area, for example, features leading galleries that throw open their doors to the public during the 2nd Saturday events.
If you prefer to participate more fully, be part of the Creative Art Resource.
Twenty miles away from Sacramento, there is the Saturday's day art festival in Roseville, CA. It offers a fun evening full of music, dance, laughter, surrounded by the community artists with murals, art, and street painting.
There is always the tried-and-true Crocker Museum of Art for the browser. Or the art galleries in and around Midtown and Old Sacramento.
6. Enjoy Hikes and Nature Trails
Camping isn't the only fun outdoor activity you can do. If you're looking for free things to do in Sacramento, hiking and biking are other top outdoor activities.
The American River Parkway is a 23 mile stretch of scenic vistas along the river. One good biking trail that's part of it is the Jedediah Smith Memorial Trail, which extends throughout the city.
For those looking to visit parks to go jogging or enjoy more causal hikes and strolls, you can visit the William Land Park and McKinley Park areas. The State Capitol Park is another beautiful spot for visitors to hang out in.
Nature trails also abound, such as the Jedediah Smith Memorial Trail along the American River, the Cronan Ranch Regional Trails Park, and the Folsom Lake State Recreation Area.
If you like water sports, go whitewater rafting on the Lower American River.
For a truly unique activity, visit the vernal pools at Mather Regional Park in Sacramento Valley. These geologic pools have formed over a million years. When the water recedes, you can be close to unique flora and fauna. It's also an excellent spot for hiking.
7. Take a Trip Down Memory Lane
Sacramento oozes history in and around the city.
There is the California State Railway Museum, with 150-year-old locomotives, a unique collection of china sets used in railroad service, and much more. It's a unique testament to trail-blazing innovation and locomotion.
You can also visit the Cathedral of the Blessed Sacrament which was built back in 1887. There is also the famous Tower Bridge, which is perfect for a casual walk and offers gorgeous views of the Sacramento River.
Sacramento was a destination point on the river. It was the depot for the Transcontinental Railroad and the Pony Express. Expect to see living history as you enjoy these places to visit in Sacramento.
8. Shop Till You Drop
Like any modern city, Sacramento has some great spots for shopping.
The Midtown area has a vast shopping selection, interspersed with galleries, bookstores, cafes, and boutiques. Arden Fair is probably the premium fashion outlet in the city, with over 150 high-end stores, fabulous eating places, and everything you need to while away for a day.
If size is what you are looking for, along with quantity and variety and high-end shops, take a short trip to the Westfield Galleria at Roseville.
9. Check out a Pro Ball Game
Sacramento boasts three professional sports teams, which are all great outings for the whole family.
The NBA's Sacramento Kings play at the Golden 1 Center. The two other fan favorites are the United Soccer League's Sacramento Republic FC and the aptly named Sacramento River Cats, an AAA affiliate for the mighty San Francisco Giants, which perform at Sutter Health Park.
10. Take The Kids To a Funhouse
Sacramento prides itself on kid-friendly activities, be it part of a different attraction or a pure family-friendly environment.
If you have young kids, one of the best places to go in Sacramento is the Crocker Art Museum. Make sure to spend some time at the Tot Land area or enroll your young ones in the art camp.
On the other hand, you can also check out Fairytale Town, a children's book-themed park with unique farm animals that resemble fairytale characters like Eeyore and the Cow That Jumped Over the Moon.
Musical performances, story boxes, learning gardens, and puppet shows – Fairytale Town has it all. Apart from that, you also have the Scandia Fun Center and the Funderland Amusement Park.
11. Go On Wine Tasting Tours
If you're a wine aficionado, Sacramento has options for you. There are many wine tours inside and outside of Sacramento, celebrating the California Wine Country region.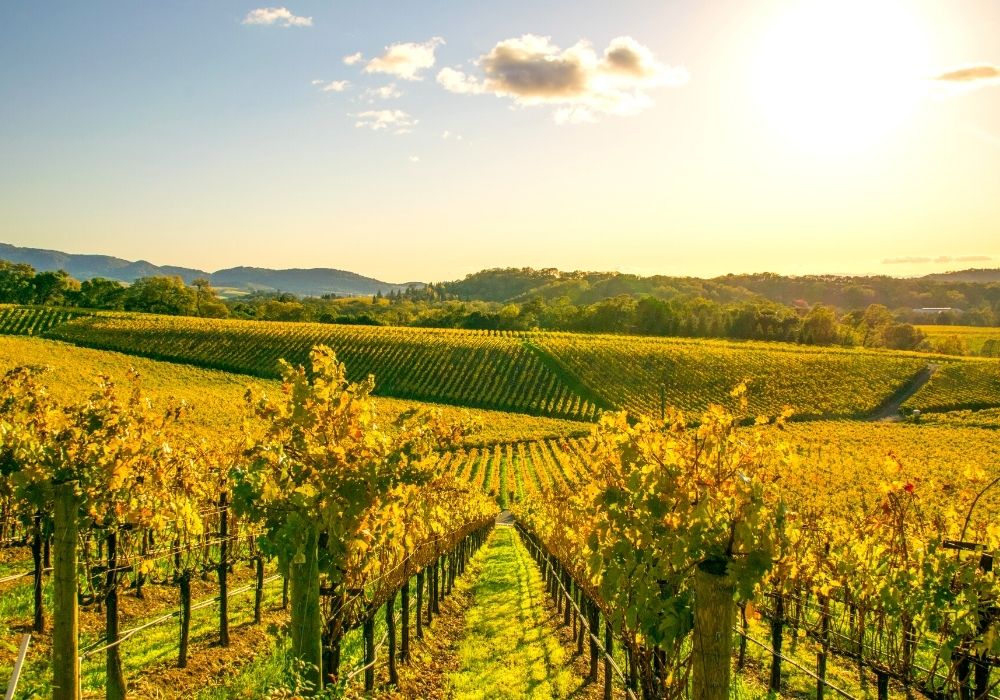 Napa Valley is an American Viticultural Area (AVA), with 16 sub-appellations, each with a distinctive microclimate and signature grapes.
Sonoma Valley is also a premier member of the California Wine Country — in fact, it is the birthplace of the wine industry for California. Due to its history, there are many other attractions in Sonoma Valley.
There are regular day tours, ideal for groups of 6 or more, which can last anywhere between four to six hours while you visit the vineyards. Click here to learn more.
12. Visit the California State Indian Museum State Historic Park
For a unique blend of nature and history, the California State Indian Museum celebrates the tradition of the Native Americans who lived in the Sacramento area for thousands of years.
Surrounded by tranquil gardens, the museum is organized around three themes – family, nature, and spirit. From Indian basket craftsmanship to millennia-old hunting and fishing tools, this is a must-see spot for many.
13. Walk Around The Street Fairs
There are street fairs that occur at different points in time around the year. The three-day Chalk It Up! music and arts festival is in September, with sidewalk art masterpieces, live music, and fun for everyone.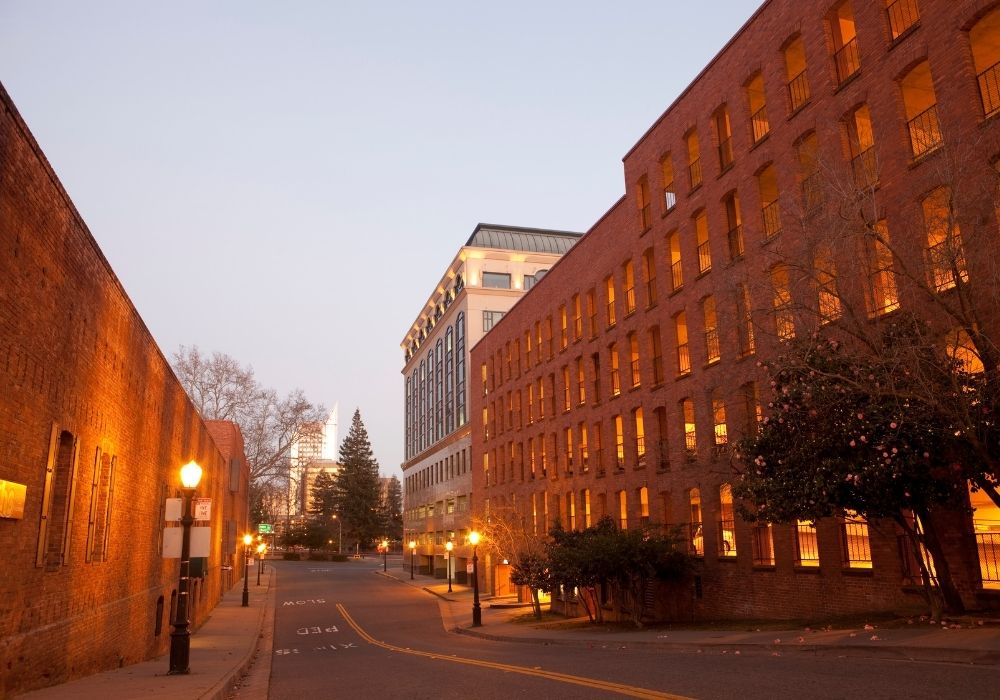 The Crocker Museum of Art hosts music events and movies in the courtyard during the summer months.
For something a bit different, take in the UpCycle Pop Eco-Art fair, an eclectic mixture of art, green products, and upcycled products over the weekends in the downtown historical district.
Foodies should check out the monthly Street Food Fight in West Sacramento, with three top street food vendors competing head-to-head.
14. Visit Famous Taverns and Watering Holes
Along with food, Sacramento is replete with historic watering holes.
The Pre Flite Lounge, Tower Brewing, Pangaea Bier Café, Old Ironsides, and the Old Tavern Bar and Grill combine history with the right ambiance to enjoy a great dining and drinking experience.
If you want to combine food and drinks with nature, Swabbies on the Sacramento River is perfect for you.
Considered one of the top riverfront live entertainment centers, you can enjoy their great fish tacos and adult beverages, along with the ambiance of the mellow crowd and great local bands.
15. Relive History Through a Tour
As it befits a city built from the romantic notion of making it big, Sacramento has many spots where you can take a walk, go boating, or go on tours. No list of Sacramento activities can be complete without stops to learn more about the history of the region.
You can enjoy a ride on a buggy or riverboat ride, hop on to a rail excursion, or join a sedate walking tour in Old Sacramento.
Otherwise, you can go on an underground tour offered by the Sacramento History Museum to see how the city developed over time.
If you don't like crowds, you can learn the history of the California Gold Rush through The Sacramento Grid on a Self-Guided Bicycle Audio Tour. There's history intertwined with modern-day reality in every nook and cranny around Sacramento.
Now You Know What To Do in Sacramento
Sacramento has seen history unfold as it went through its ups and downs. One particular moment was when the city officially became the capital of California, which was when the California Gold Rush reached its heyday.
Today, it boasts a unique mix of history and culture – you see elements of Native American, Spanish, and Anglo influences all over, and historic sites and spots are woven into the city's fabric.
Sacramento is a truly unique city to visit. Often overshadowed by other famous places like San Francisco and LA, California's state capital hides some interesting pleasures for residents and visitors alike.
Planning on visiting other cities in the USA?
See our travel guides and lists of things to do in Denver, New Orleans, Philadelphia, Detroit, Austin, Portland, Seattle, Boston, Nashville, Chicago, New York, and Asheville.
Like This Article? Pin it!