There are so many resources online where you can get tips and info about backpacking, but these are a few of the absolute best websites for everything travel. We have used these sites time and time again while travelling around the world and they are truly essential tools for those who travel on a budget.
Of course your best bet is right here on Goats On The Road but if you want to try something different, here are our favorites:
1. Hostelworld.com / Booking.com : For booking cheap hostels, guesthouses and hotels.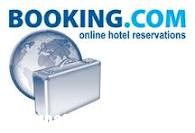 2. Visa HQ : Not sure what the visa situation is in a country you're planning on visiting? Check out Visa HQ for up to date information.
3. Trip Advisor: We used to think that this was just for the vacationing crowd. Turns out Trip Advisor is great for all sorts of information on guesthouses, hotels, hostels, trips, travel agencies, activities, sites and much more. Find out if your plans are worth planning before you spend your money on them.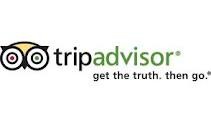 4. The Man In Seat 61: Your go-to site for anything train. Planning an international train journey without seat61 is like planning a road trip without a map.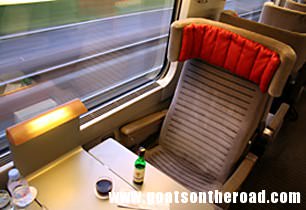 5. Lonely Planet Thorntree Forum: Okay, put all the LP hater clichés aside for a minute and just look at the wealth of information that can be found on Thorntree, one of the largest travel forums on the net.
6. Travel Independent: A great, no frills site that does an excellent job of getting information across to viewers.

7. Couch Surfing: Possibly one of the most widespread travel communities on the net, Couch Surfing is a great forum for meeting people and… well … sleeping on their couches. Search through millions of users to find a couch to crash on in pretty much any city you can imagine. Join the club and go to meetings and parties, put on by this amazing network of travellers.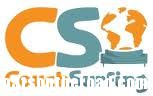 8. Fare Compare:  The best mass flight search engines online. Fare Compare will search millions of sites and airlines to find you the best deal. It even searches most of the budget airlines that other sites sometimes miss. (Although it still doesn't search Air Asia)
9. India Mike: Okay so it's specific to India, but India Mike is by far the best site for all things India. And there is so much to know!
10. Travel Blog:  Definitely the best travel blog site online, that's how it got its name. This is where a lot of the best travel writers got started, including us. If you're planning to go somewhere, why not see what a couple of other people thought of it and check out some pictures to get your travel juices flowing.

Check out the 10 Travel Blogs We Absolutely Love!
Well that sums up our favorites. Hopefully this is helpful for anyone currently on the road who is looking for some useful websites. If you know of a few you'd like us to add, feel free to comment below. Maybe we just forgot a couple!
"Keep your life on your back and get more back from your life"
                                                                                                  – Goats On The Road –