Lace up your dancing shoes, you'll need them for this epic itinerary for a weekend in Nashville! With two days, you'll be able to dive into the rich musical culture of the capital of Tennessee. There are excellent museums, markets, and historic venues to choose from, making Music City the perfect choice for a weekend getaway.
When night falls, it's time to hit the town for some live music. From international acts playing in a sold-out arena to up-and-coming local bands looking for their break at dive bars, there's always a show going on. Nashville is one of the best places to visit in the States, and for good reason.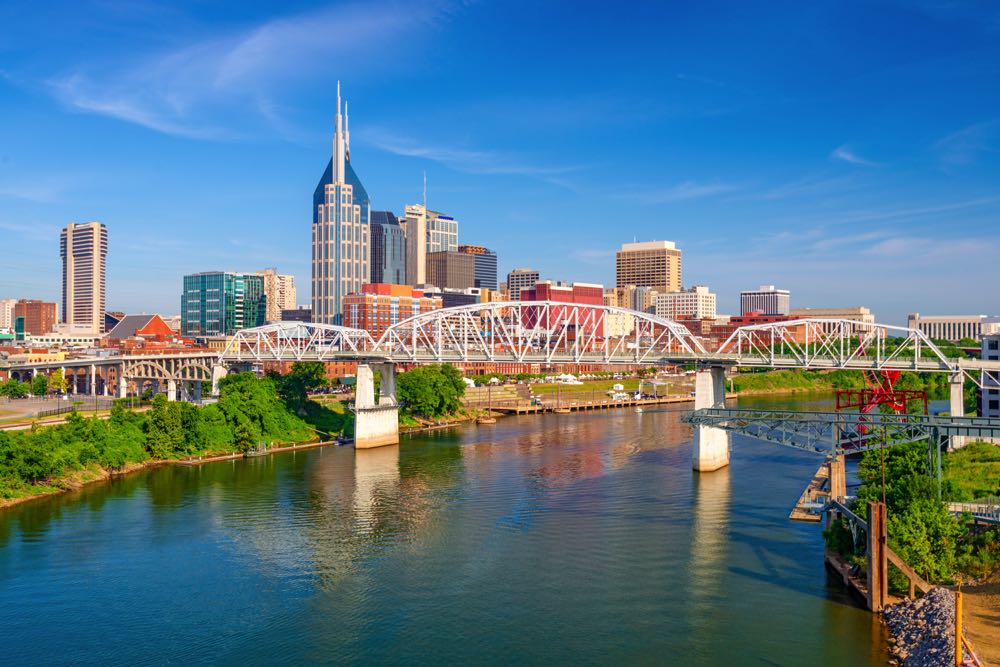 Nashville has a special place in my heart (and probably my liver from all the partying I've done there!). I used to live down the road in Murfreesboro and have spent many nights eating hot chicken and jamming out to live music. It's easily one of my favorite American cities, and after you spend a weekend in Nashville, I'm sure you'll agree.
Read on for a detailed look at how to spend 2 days in Nashville as well as recommendations for the best places to stay.
The Perfect Weekend in Nashville
Here are my suggestions for an unforgettable weekend getaway in Nashville, based on my countless days (and nights) exploring the Music City.
Day 1 in Nashville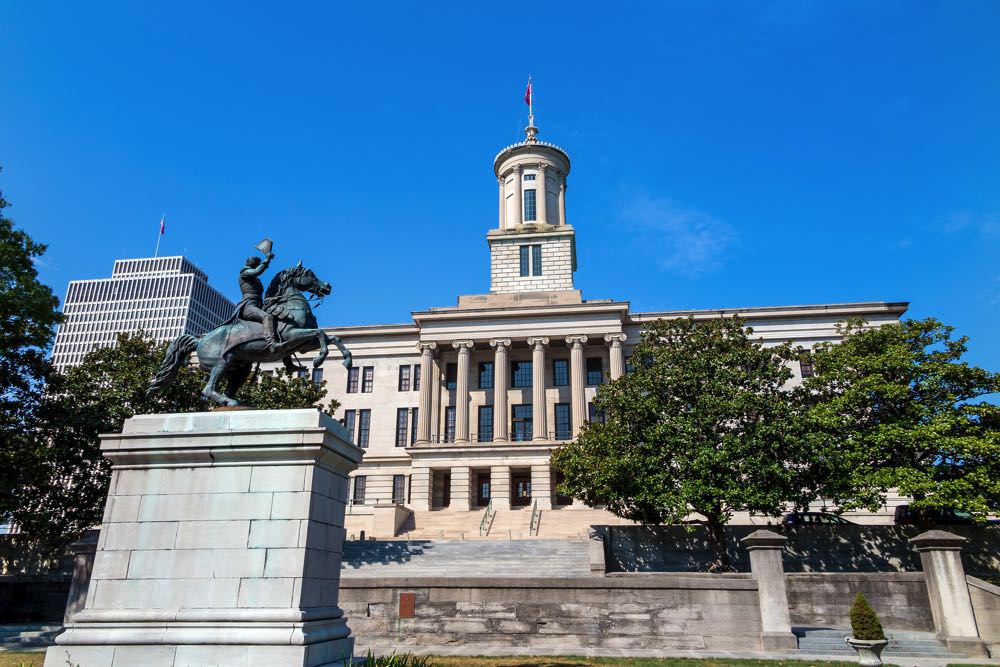 You only have a weekend in Nashville, so make it count! On the first day, you'll get a nice introduction to the city and its rich musical culture. It's not overwhelming like New York or LA, so you can cover some serious ground even on a short weekend trip.
Morning
As far as breakfast goes, you have lots of options downtown.
If you're up early enough, get a table at Frothy Monkey. They have a solid breakfast menu (including their Cheesy Grit Bowl) and lots of tasty coffee options.
Those who are like me and struggle at getting out the door in time can just swing by Drug Store Coffee for a to-go breakfast sandwich and a strong cup of joe.
A great way to get your bearings in any city is by taking a walking tour. Free Tours Nashville comes highly recommended. They run tours at 9 AM that last for about an hour and a half.
This is one of the best things to do in Nashville when you first arrive. The walking tour will give you a nice introduction to downtown Nashville as well as solid recommendations from a local.
As with free tours all over the world, guides rely on your tips, so return that southern hospitality if you enjoy the tour!
Another option is this paid walking tour which offers different departure times. At around $25, it's still an affordable option. 
If you don't feel like walking and want to see all of Nashville's main sights, have a look at this fun experience which takes you around Nashville in a hop-on-hop-off bus. I liked my experience on the bus checking out Nashville's many neighborhoods and learning about the city.
If you prefer a tour that focuses on food, then check out this small-group walking food tour. This highly-rated tour is a must on your weekend in Nashville, and you can learn more here.
Afternoon
You're spoiled for lunch choices in downtown Music City. If you're just spending a weekend in Nashville, a solid choice is one of my favorites, Acme Feed & Seed.
This huge space on the riverfront has a fun weekend brunch from 10 AM to 3 PM with plenty of mouthwatering options. There's also an extensive cocktail menu and a "build your own mimosa" option. Oh yeah, and there's live music, too.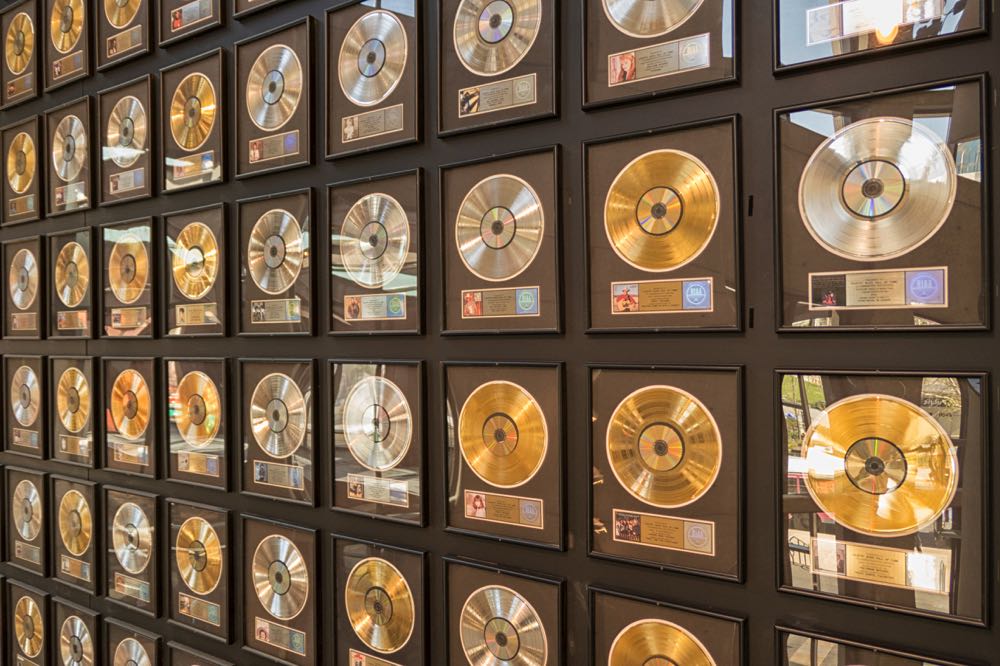 Speaking of music, you can spend the rest of your afternoon checking out some of the many music-related sights. There's the Country Music Hall of Fame, which will take you on a journey through the whole history of the genre that put Nashville on the map.
The museum is open from 9 AM-5 PM and tickets cost around $25 for adults. Click here to grab your tickets online in advance and save time.
There's also the Johnny Cash Museum, which is a fascinating place to visit for any fans of the Man in Black. He's one of the best-selling artists of all time and an absolute legend in the music world. It's my favorite spot in Nashville to learn about one of my favorite country music icons.
You can visit the museum from 9 AM to 7 PM, and head to their website to pick up your tickets.
Whichever museum you visit, it's worth it to make a quick detour through the Music City Walk of Fame Park. It features plaques honoring some of the biggest names in the city's musical history.
If you're feeling really motivated with your weekend in Nashville, you can also squeeze in a visit to the historic Ryman Auditorium.
It was the home of the Grand Ole Opry for 30 years but ended up facing the bulldozer when the Opry changed locations.
Thankfully, the efforts to save and eventually restore the Ryman paid off. It's once again a world-class place to see live music and it even hosts Opry shows again (from November to January).
The Ryman is open daily from 9 AM to 4 PM and you can take a self-guided tour. Tickets cost around $27 (click here to book them online), so pick one up and add the "Mother Church of Country Music" to your Nashville weekend trip.
Evening
While it'll still be bright out when you leave the Ryman, it's still the perfect time to transition into the "evening" portion. After all, the party starts early on a weekend in Nashville.
Just across the street is the famed Honky-Tonk Highway full of Nashville's iconic live music bars. The party is basically going on all day every day at these places. Best of all, there's never a cover charge!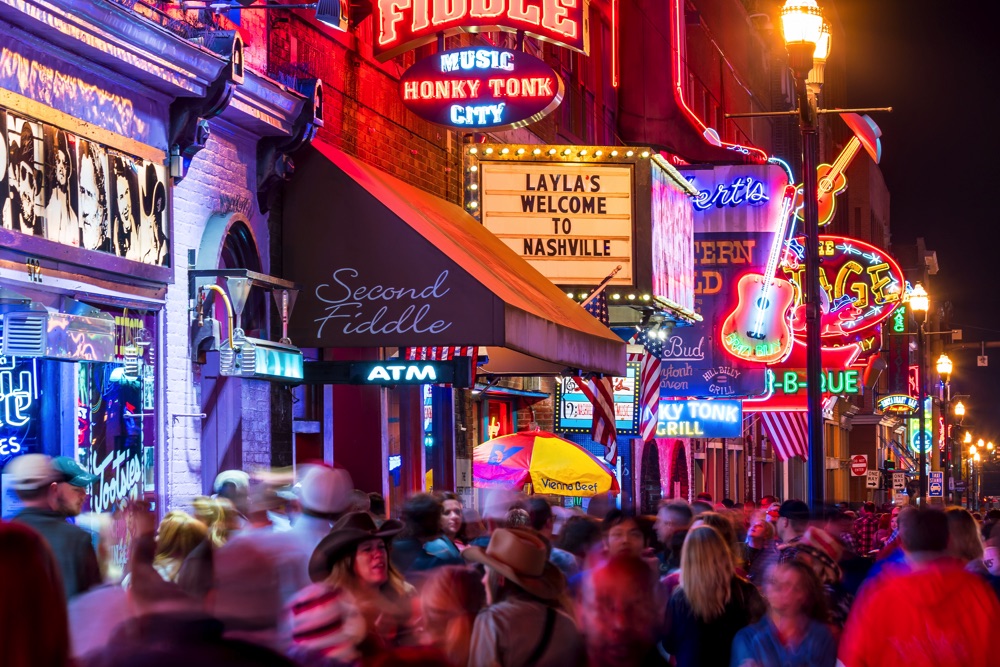 One of the most famous Nashville honky-tonks is Tootsie's Orchid Lounge. My favorite place to hang out is on their rooftop with a view of day turning into night in Music City.
Where you go from here will depend largely on what (and how much) you had to drink at the honky-tonk bars.
I know you're in Tennessee, but don't go too wild on the whiskey. There's still a lot to do with your precious 2 days in Nashville.
In all honesty, you could just stay on this block for the rest of your night and have an absolute blast.
There are so many bars to choose from here and they all have live music, so it's fun to just bounce around. Where else can you see 10-15 different bands in one night and not pay a single cover charge?
You'll eventually need some food to soak up that booze. With a little bit of liquid courage in you, I'd say you're ready to tackle Nashville's legendary hot chicken.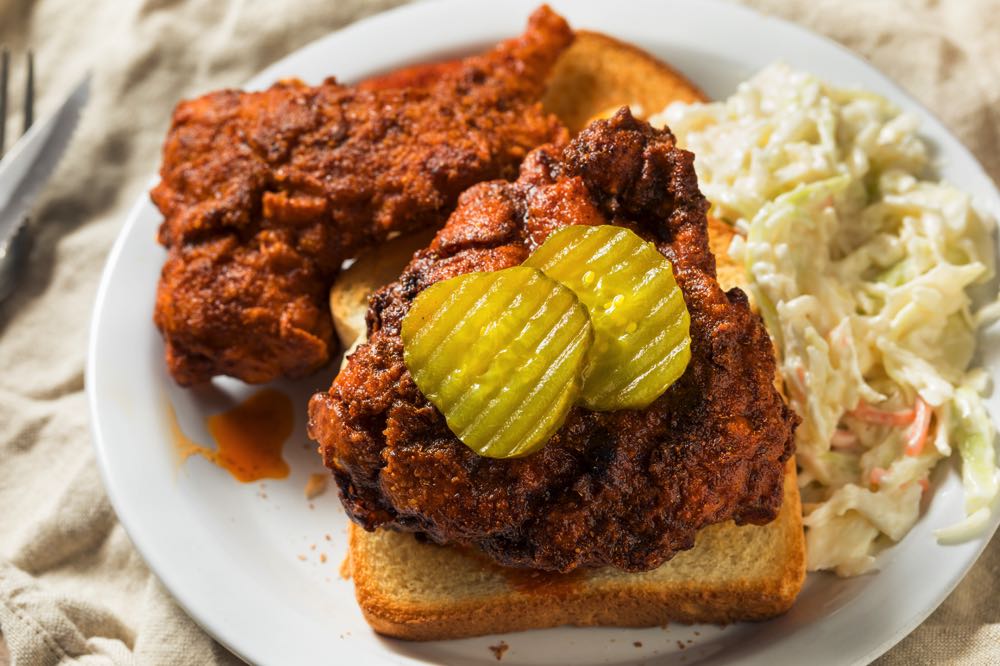 Check out Hattie B's Hot Chicken with a few locations around the city. A word of warning — even the medium is incredibly spicy. If it's your first time eating hot chicken, it's best to ease yourself into it. Seriously, this stuff is pretty intense. You've been warned!
☞ SEE ALSO: 2 Days in Savannah – the Perfect Weekend Itinerary
Should you get a second wind and want to keep the party going, then go for it. Bars stay open until 3 AM and it's always a good time downtown over the weekend in Nashville.
Day 2 in Nashville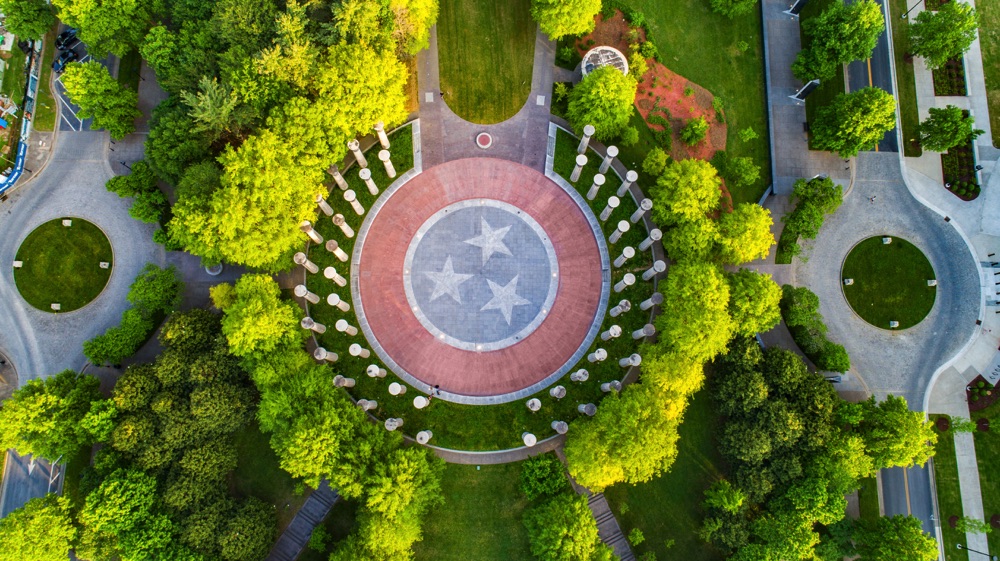 Life is all about choices, including how best to spend your weekend in Nashville. How you go about the 2nd day will depend on how hard you went that first night.
Morning
Those who opt to paint the town and dance the night away may need a late start to day two. You definitely won't be the only one sleeping in and nursing a hangover on a Sunday in Nashville. Trust me, I've been there.
If you didn't get absolutely wild the night before, you have some more options with how to spend your day. I'll provide options for both the party animal and the early bird.
The go-getters out there can consider heading out to one of the many historical sights in the area. One of the most popular is the Belle Meade Plantation.
You can get yourself out there if you rent a car (click here to get directions). It's open from 9 AM to 5 PM and tickets cost around $28 on the weekend. With this ticket, you'll receive a guided tour of the mansion and the grounds, visit the thoroughbred horse farm, and have a wine tasting…and bourbon if you want.
Not into the idea of getting up early for a big tour? No worries. There are plenty of leisurely ways to spend your 2nd morning in Music City.
Grab a coffee downtown then start out at the Tennessee State Capitol. They don't run the free guided tours on the weekend, but it's still worth it to have a look at this historic building and the on-site museum.
From there, it's a nice walk through the Bicentennial Capitol Mall State Park.
Be sure to check out the 95-bell carillon that represents the musical heritage of the state of Tennessee. There's one for each of the state's 95 counties. Try to time it at the top of the hour to hear them play the Tennessee Waltz.
The reason I didn't give you a breakfast recommendation yet is that you'll find plenty of options at the Nashville Farmer's Market. The market is home to 20 different local shops and restaurants. It's definitely a must-visit for a weekend in Nashville.
Afternoon
While you're over here, you can also drop into the Tennessee State Museum. It's the best place to learn all about the history of the Volunteer State. I also like it because it's totally free.
Once again, I'll present a few different options for you to enjoy the 2nd half of your weekend in Nashville.
If it's a beautiful day outside, you may want to head on over to Centennial Park. It's home to a full-scale replica of the Parthenon, so you'll see why Nashville is also called "The Athens of the South."
This large public park is the perfect place to enjoy some time outside, with a lake, hiking trails, and much more. There are often cultural events here, including free concerts.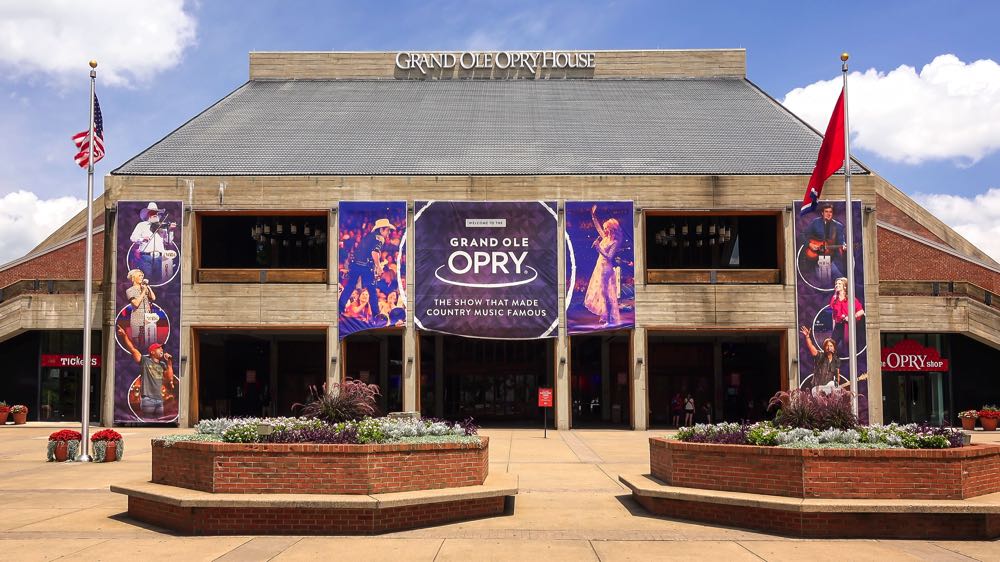 Speaking of music, one of the most popular Nashville attractions is the Grand Ole Opry. This is the longest-running radio broadcast in the USA, going way back to 1925. It's even called "the home of American music."
There are shows at the Grand Ole Opry every Friday and Saturday night, but you can take a tour any day of the week. Click here to see an excellent live show.
If you're feeling more of a party vibe, why not tour a local distillery? There are quite a few choices in the area, but personal choice is always Corsair. They strive to put Nashville in a bottle and I'd say they do a fine job.
On one of their 30-minute guided tours, you'll see the process they use to make their unique grain-to-glass spirits. You'll also get to taste five of them. At just $13, this is a steal.
Evening
However you spent your afternoon, it's worth it to drop by the John Seigenthaler Pedestrian Bridge. Take a stroll above the Cumberland River to take in the views and watch the city light up. Definitely bring your camera for this one.
With your weekend in Nashville coming to a close, it's time to grab some dinner and gear up for another night out on the town. Head over to the Gulch to have your pick of several restaurants and bars.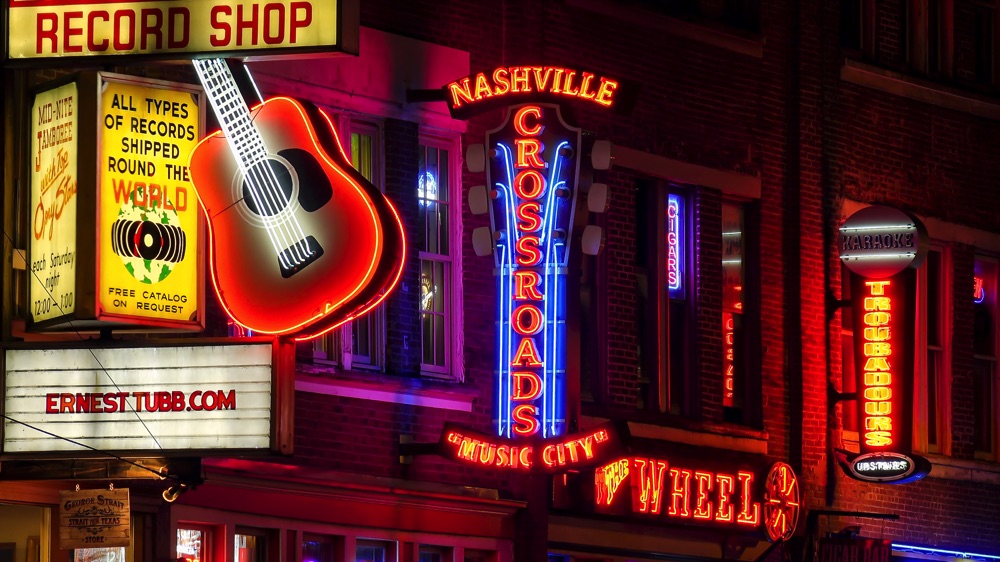 A couple of spots I like to go out for dinner include Peg Leg Porker (BBQ), Stock & Barrel (burgers & bourbon), and Arnold's Country Kitchen (southern soul food).
Where you go from here really depends on what time of year you visit Nashville and what you're into.
This is Music City, after all, so chances are there are dozens of shows to choose from. Click here to check out a calendar of live music and see what's playing.
If you're into sports, you can check to see if there's a home game going on.
The city is home to the Predators (hockey), Sounds (minor league baseball), Titans (American football), and the brand-new Nashville SC (soccer). Local fans are really passionate and the games are tons of fun.
Of course, you could always just go back to honky-tonk hopping downtown. Whatever you do, make the most of the last few hours of your weekend in Nashville.
Insider Tips for a Weekend in Nashville
You're definitely in for a good time when you take a weekend trip to Nashville. You'll have an even better time if you follow these helpful tips:
Take it easy – It's easy to crank it up to 11 and go all out in Music City. When the bands are jamming and the bartenders are pouring all day long, you might get a little too sloppy too quickly here. Don't forget to stay hydrated and eat food in between all that partying.
Don't eat the hottest hot chicken – Guys, this one is especially for you. I know you want to look like a badass by eating that "XXX Hot" variety of hot chicken. Trust me when I say it's not worth it. You'll be paying for that bad decision all weekend!
Forget the car – Nashville doesn't have the best public transportation, so you may be tempted to rent a car. If you're only spending a weekend there and are looking to have a good time, though, a car really isn't necessary. Let Uber drive you back to your hotel.
Book ahead of time – I gave you lots of options in this guide, but you can't do them all. I recommend checking to see if there are any games/shows you really want to go to and planning around those. You'll be bummed if you get there and find out the show you want to hit is sold out.
Similarly, if there's a restaurant you don't want to miss, definitely try and book a table ahead of time to avoid disappointment.
Getting to Nashville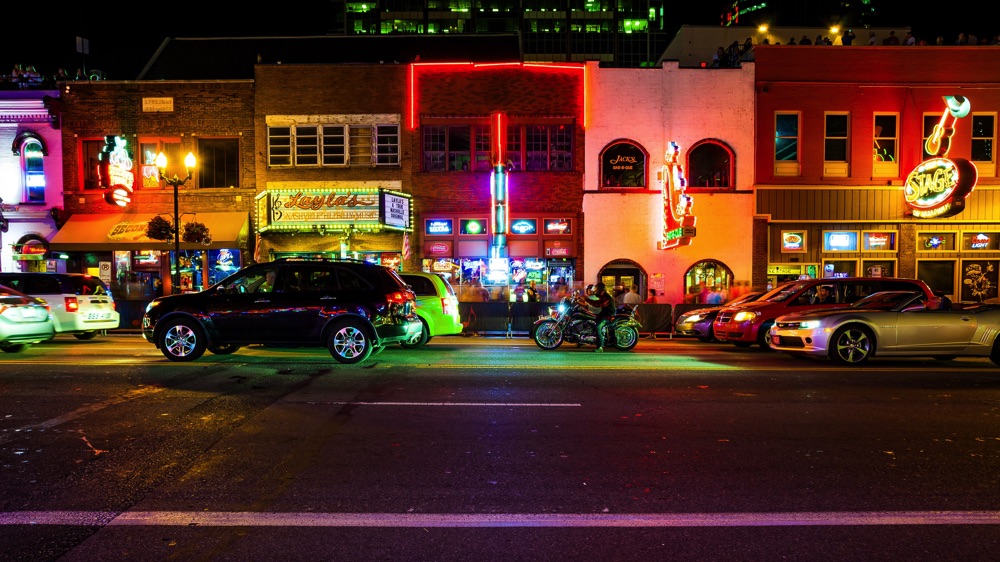 Most travelers arrive in Music City at the Nashville International Airport (BNA).
It's well-connected to most major American cities. There are just a few direct international routes, including Toronto and London. The airport is just a few miles from downtown Nashville.
By Bus
If you don't feel like renting a car there, the cheapest option is to hop on the Route 18 WeGo bus.
Once you have your bags, head out to the Ground Transportation on Level 1 and look for the sign. There's an express bus that takes about 20 minutes and a local one that takes more like 30-40.
This route operates 7 days a week and there's a bus about every half hour during the day. It's just $2 to get you downtown! Click here to check out a PDF with all the relevant info for the airport bus.
Taxi/Rideshare
With just a weekend in Nashville, it's understandable if you don't want to wait around for the bus. Thankfully both Uber and Lyft are readily available in Music City.
Both rideshare apps pick you up at the same Ground Transportation area where you catch the bus. Lyft drivers use Zone A while Uber uses B and C. Getting your own car costs about $20-30 downtown depending on traffic.
There are also regular taxis at the airport that will take you downtown for a flat rate of $25.
Renting a Car
Some people love having their own wheels, and I totally understand that. Go ahead and rent a car at the airport if you don't want to sort out public transportation or order a bunch of Ubers.
One thing I will warn you is that traffic can be pretty bad, as the city has grown a lot in recent years but roads haven't improved much.
This influx of newbies to Music City also means a lot of people driving around who don't really know what they're doing.
If you have just 2 days in Nashville and you're staying downtown, I see no need for a rental car. In my opinion it's better to let someone else do the driving when visiting a city for just a weekend.
Arriving in Nashville by Bus
Those who are already traveling around the US may want to consider catching a bus to Nashville. Both Greyhound and Megabus operate in the city.
If you've never taken a Greyhound bus in the United States, well then you're in for quite the experience! Let's just say I've met my fair share of characters the few times I've taken a bus in or out of Music City.
It's worth it to try and plan your route on Megabus well in advance as they have some great deals on early bird tickets. My wife and I have gone from Chicago to Nashville for just $10 each!
Best Place to Stay for a Weekend in Nashville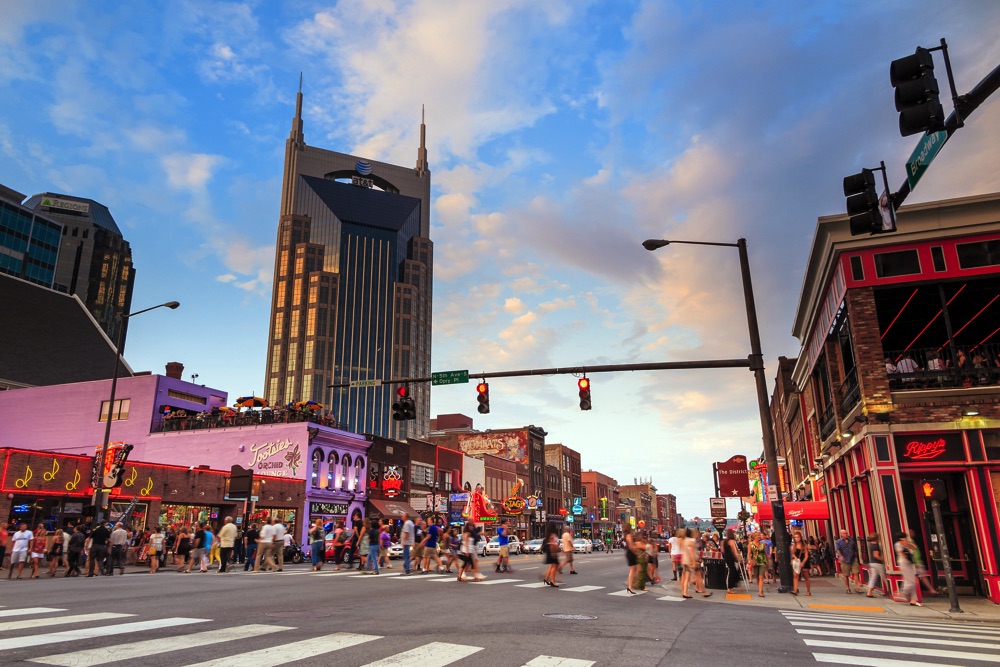 So where should you stay for a weekend in Nashville? If you want to maximize your time enjoying all that the city has to offer, the easy choice is downtown.
With just 2 days in Nashville, it's nice being in the middle of everything. Staying downtown means a quick walk to the museums, state capitol, music venues, and nightlife.
You can find accommodation to suit all budgets here in the city center. Here are some solid recommendations for where to stay in downtown Nashville:
This apartment is a solid choice as well and is in an excellent location, walking distance to everything!
There are also some quality options in the Gulch, which is practically downtown and has lots of great choices for dining and nightlife of its own.
If you don't mind getting a cab or waiting on the bus a few times, you can stay in one of the neighborhoods just outside the center like Midtown, 12 South, or East Nashville.
These are all good choices for a more local and less touristy experience (i.e. you won't see too many people stumbling down the street in cowboy boots).
FAQs About a Nashville Weekend Getaway
Here are answers to some commonly asked questions.
Is Nashville Fun for a Weekend?
Yes! Nashville is a very fun city to spend a weekend in. You'll want to stay downtown so you're in the center of everything and can maximize your time. Nashville is fun whether you're a solo traveller, on a trip with friends, or are spending the weekend in Nashville as a couple. Learn how to line dance, join a pub crawl, or get in a helicopter for a sightseeing trip over the city — there's something for everyone. Even with 2 days in Nashville, you can see and do a lot!
What's the Best Month to Visit Nashville?
For the best weather the Music City has to offer, avoid the winter and visit from April to October.
Is 2 Days in Nashville Enough?
Yes, 2 days in Nashville is enough time to see all of the main sights, eat all the incredible food, and have a lot of fun! 
How Much Is a Weekend Trip to Nashville?
Like many popular American cities, Nashville isn't the cheapest place you can visit. However, there are some ways to save money. Many sights are affordable (free walking tours), and food won't break the bank either. If you walk, you'll save on transportation. Either way, a weekend in Nashville will be worth every dollar!
How Much Is Accommodation in Nashville?
Accommodation will be your biggest budget expense in Nashville — especially if you stay right downtown. During the summer months in the center, expect to spend $300+ per night for a hotel room, Airbnb apartments are around $400+ per night. For accommodation, book ahead of time, visit in the off-season, and consider a private room or shared accommodation rather than your own apartment.
Now You Know What to Do with 2 Days in Nashville
That about does it for this guide to a weekend in Nashville. Writing this has me pumped up for my next trip to Nashville, which will most definitely be full of live music, hot chicken, and late-night shenanigans as it always is.
If you've got any tidbits to add on what to do, where to eat, and so on, please feel free to drop a comment below and let us hear about it!
Like This Article? Pin It!