If you're a music lover, then a trip to Nashville is definitely in order. Known as Music City, the capital of Tennessee is one of the most fun cities to visit in the US. There are plenty of exciting things to do in Nashville, and we'll cover the best in this post.
Of course, experiencing the music culture of the city is a must. With plenty of museums, record stores, venues, and festivals to choose from, you could easily plan your whole trip in Nashville around music.
That's not all there is to do in Nashville, though. Here you can also visit the Tennessee Capitol, a replica of the Parthenon, and the former home of a president. There are plenty of Nashville attractions to keep you busy during the day before the show starts!
Best Things To Do in Nashville
I spent half a year living down the road in Murfreesboro and have traveled to Nashville several times in recent years. It's definitely one of my favorite cities and a place I'm always happy to return to.
1. Listen to Live Music
Naturally, our list of what to do in Nashville begins with live music. While it's famous for being the "Country Music Capital of the World," there's a lot more to the music scene these days. On any given night out, you're just as likely to find rock, pop, or electronic shows going on.
It doesn't matter what night of the week it is. There's always live music going on here in Nashville! The city is home to venues of all sizes hosting music of all genres. From dive bars with local bands trying to make it, to arenas packed full of adoring fans for famous pop singers, Nashville has it all.
Some of the best places to catch live music in Nashville include the Ryman Auditorium, Ascend Amphitheater, the Station Inn, The Basement, and Marathon Music Works. As I said, there's music every night of the week here. Check this calendar of events to see what's playing.
Short on time in Nashville?
One of the best ways to get around to all of the things to do in Nashville when you're short on time is to join the Hop-On-Hop-Off Trolly tour. In just one hour, you'll see:
The Court of Flags, Nissan Stadium, the Parthenon at Centennial Park, back by the State Capitol and down Lower Broadway. Some other sights you'll see include the Country Music Hall of Fame, the Vanderbilt University, a lively farmers market, and the Grammy Museum Gallery. Learn more here.
2. Try an Escape Room
Whether you're an expert "escaper", or you're an escape room novice, this is one of the best things to do in Nashville. Not only is this a great activity for a rainy day, but it's also perfect for bachelorette/bachelor parties, family trips, or groups of friends.
You have one hour to try to find hidden treasure in ancient ruins, break free from prison, or even secure a record deal – of course, there's a music-themed room, this is Nashville! And actually, this was the very first room created by The Escape Game.
The Escape Game Nashville offers 11 different escape rooms, in 3 different areas of the city. So whether you're downtown, in Berry Hill, or the Opry Mills Mall area, there's a room for you.
Address: Berry Hill: 510 E Iris Dr, Nashville, TN 37204, United States, Opry Mills Mall: 523 Opry Mills Dr, Nashville, TN 37214, United States, Downtown: 162 3rd Ave N, Nashville, TN 37201, United States
3. Take a Walking Tour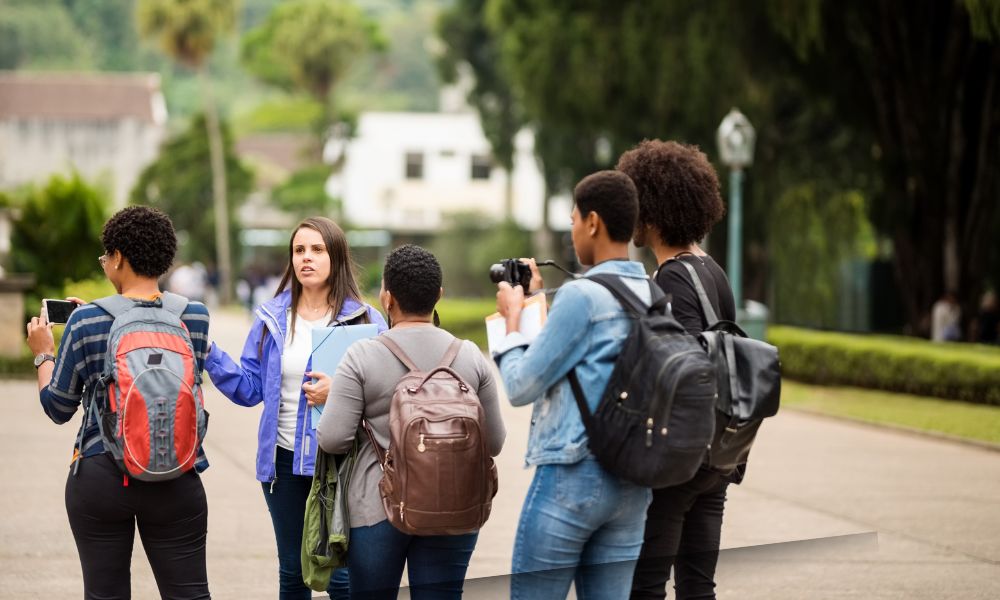 One of the best things to do in Nashville is taking a walking tour. In my opinion, there's no better way to get to know a city than by exploring it on your own two feet.
You have a few different options for seeing Nashville on foot. If you prefer a DIY approach, click here to download a PDF that has two different routes for self-guided walking tours of Music City. Both tours begin at Bridgestone Arena and cover 20 different sights. Whichever one you choose, you'll get an excellent introduction to the city.
If you'd rather go with a guide and a group, check out this cool walking tour of Nashville. The 2-hour tour hits many of the highlights of Music City, and you'll also get some valuable recommendations from your local guide.
Address: Meeting Point at Alley Taps Bar – 160 4th Ave N, Nashville, TN 37219, USA (Get Directions)
3. Visit the Country Music Hall of Fame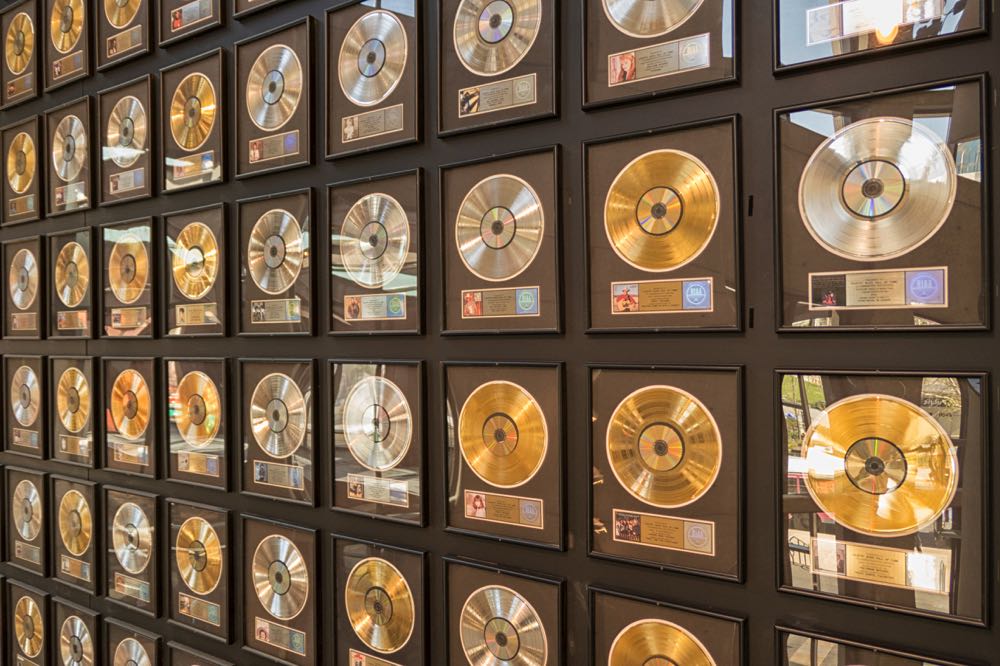 The Country Music Hall of Fame is definitely one of the top Nashville attractions. It's located right downtown and is a must-see when visiting Music City.
There are always new exhibits coming to the museum, but their core permanent exhibit, Sing Me Back Home, tells the complete history of country music.
Before or after your visit to the museum, be sure to check out the Music City Walk of Fame Park right across the street. It's a bit of Hollywood in Nashville, with star-studded plaques honoring music legends.
The museum is open daily from 9 AM-5 PM. General admission tickets cost $25.95 for adults and $15.95 for children ages 6-12. There are also several options for add-ons, such as a tour of historic Studio B and show tickets for the CMA Theater. Click here to book your skip-the-line tickets.
Address: 222 Rep. John Lewis Way S, Nashville, TN 37203, United States (Get Directions)
4. Check Out The Tennessee State Capitol and Museum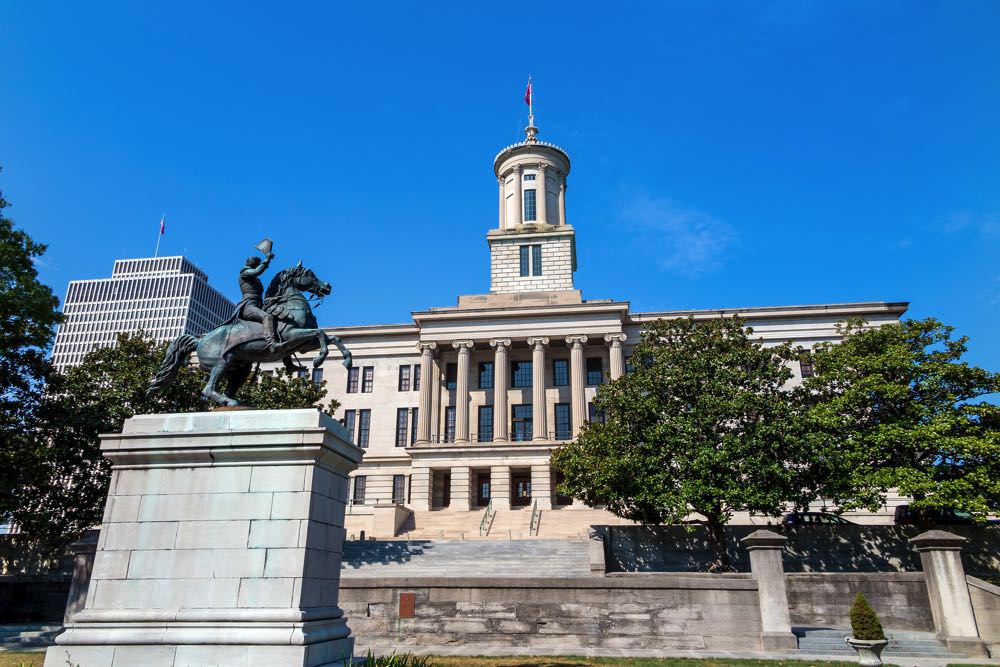 Nashville isn't just the Country Music Capital of the World. It's also the capital of the state of Tennessee. As such, you can add a stop at the Tennessee State Museum to your list of things to do in Nashville.
There are several informative exhibits here, ranging from the Civil War and Reconstruction to Tennessee Transforms. The latter covers the modern history of the state beginning after World War II.
Temporary exhibitions are always changing, with current ones on the history of food and the musical heritage of Tennessee. Check their website to read all about what's on at the moment.
The museum is open from 10 AM-5 PM on Tuesday, Wednesday, Friday and Saturday. It stays open until 8 PM on Thursday and is only open from 1-5 on Sunday. Best of all, it's totally free to visit! Click here to get directions.
The staff of the museum also offers free guided tours of the historic State Capitol building. These take place Monday to Friday at 9, 10, 11, 1, 2, and 3. Opened back in 1859, it was designed by the renowned architect William Strickland. Tragically, he passed away during construction. As per his wishes, he was buried in the north facade of the building.
Address: 600 Dr. M.L.K. Jr Blvd, Nashville, TN 37243, United States (Get Directions)
5. Eat Hot Chicken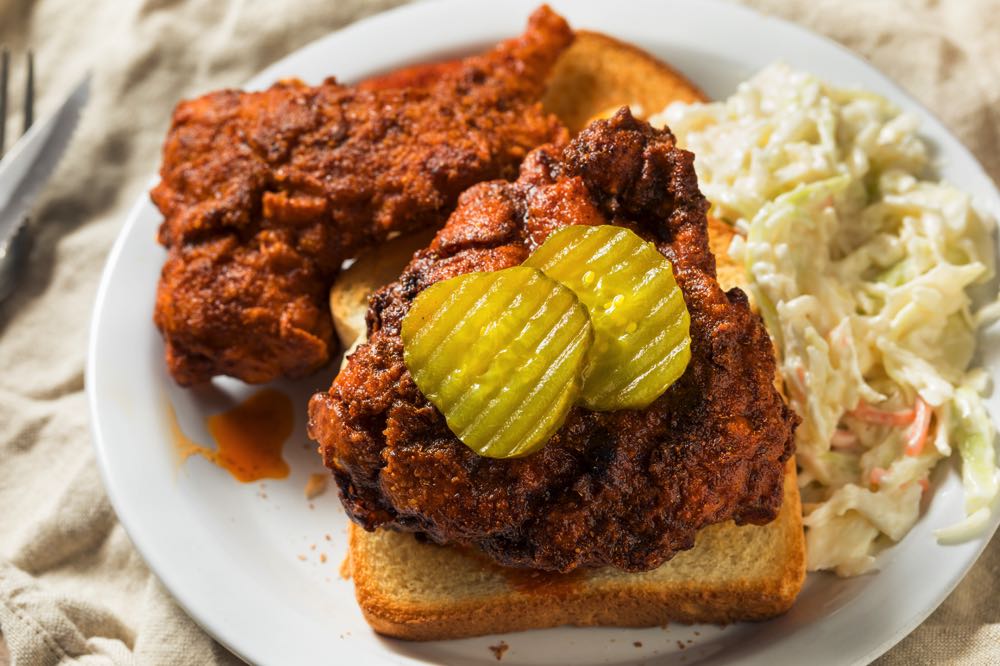 There are certain dishes you just have to try when visiting American cities. A slice of pizza in New York, a hot dog in Chicago, jambalaya in New Orleans, and hot chicken in Nashville.
Just a word of warning for you not familiar with hot chicken — when I say hot, I mean hot! I'm talking seriously spicy. Some of the best places to sample Nashville hot chicken include Prince's and Hattie B's.
I must say I'm partial to the latter. Be careful here, as even ordering the medium can set your taste buds ablaze. If you're crazy, go for their highest level of heat, which is humorously called "Shut the Cluck Up!"
There are a few Hattie B's locations in Nashville, including one right near Music Row. Provided you don't overdo it on the spice level, eating hot chicken is definitely one of the tastiest things to do in Nashville!
Looking for more foodie fun? Check out this highly-rated food tour of Nashville and enjoy the tasty treats on offer.
Address: Prince's: 5814 Nolensville Pk #110, Nashville, TN 37211, United States – Directions, Hattie B's: 112 19th Ave S, Nashville, TN 37203, United States – Directions
6. Tour a Distillery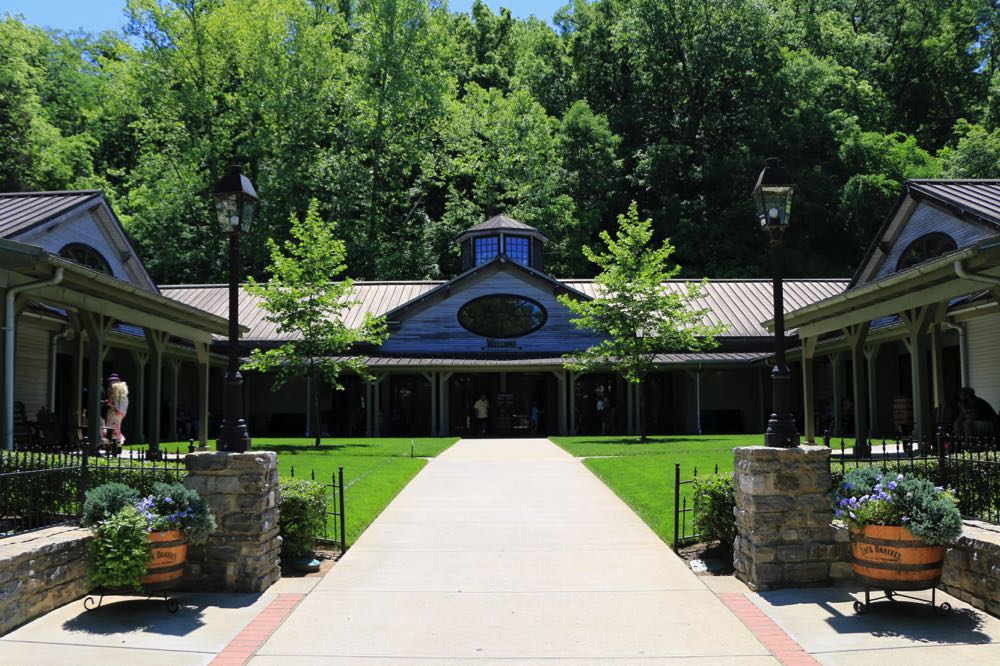 Just as one must eat hot chicken when in Nashville, trying some real deal Tennessee whiskey or moonshine is also a necessity. There are plenty of excellent distilleries that you can visit to sample some fine local booze.
One solid choice is the Corsair Distillery. They actually have two locations in Nashville, both offering tours and tasting rooms. At their headquarters, you can sign up for a 30-minute tour with five tastings for just $13.
Tours run every day except for Monday. Head to their website to check out time available times and book your spot.
While it's not my personal favorite, there's no doubt that Jack Daniel's is the most famous Tennessee whiskey. Their distillery is located about an hour and a half outside of Nashville in Lynchburg.
You can sign up for a full-day tour that includes transportation, so you can enjoy all the whiskey you want! Other good options in the city include Nashville Craft Distillery and Pennington Distilling Co.
Address: 1200 Clinton St #110, Nashville, TN 37203, United States (Get Directions)
7. Visit The Grand Ole Opry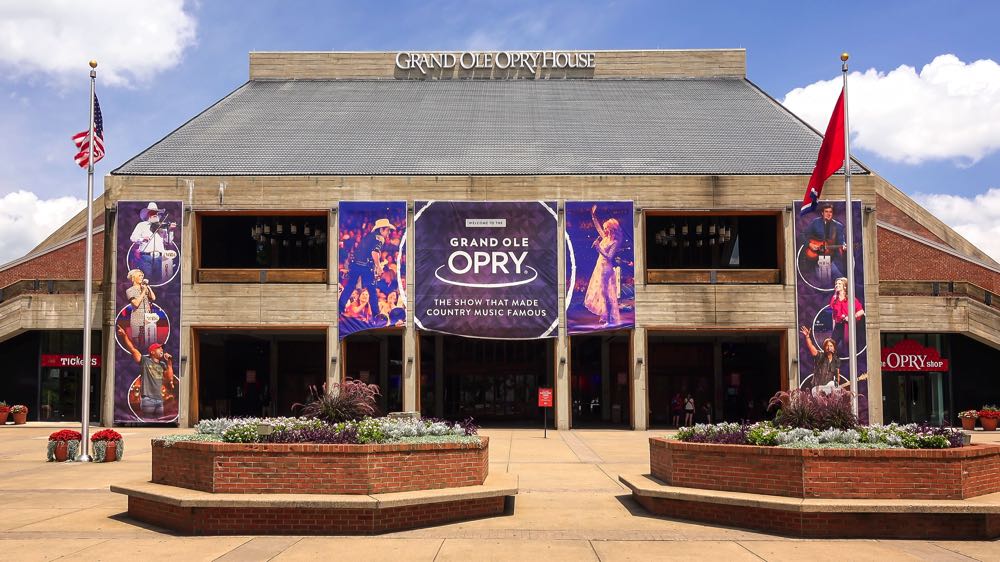 A trip to the Grand Ole Opry is definitely one of the top things to do in Nashville. Known as the "home of American music" and "the show that made country music famous," this is the longest-running radio broadcast in the country. It started back in 1925 as a one-hour "barn dance" and has been an important part of the city's culture ever since.
These days, the show broadcasts from the Grand Ole Opry House. Shows take place every Friday and Saturday night, with additional performances on Tuesdays from December to March.
In addition to catching a show, you can also sign up for a tour of the Opry. There are daytime backstage tours as well as post-show backstage tours. Or, just get tickets to the show. Check out ticket prices here. When it comes to Nashville attractions, it's hard to top the Grand Ole Opry.
Address: 2804 Opryland Dr, Nashville, TN 37214, United States (Get Directions)
8. Visit The Ryman Auditorium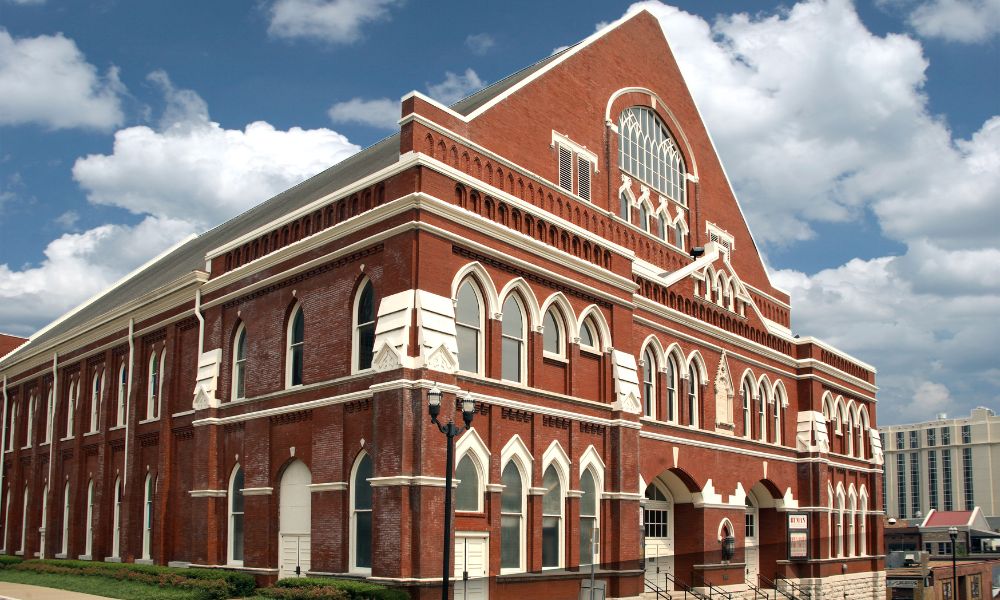 For 30 years, the Grand Ole Opry had its home at the historic Ryman Auditorium. When they announced plans to move the Opry to a new home, the auditorium was slated for demolition. A push to save the Ryman began and lasted for several years. While it was successful, the building sat dormant for many years and soon began to deteriorate.
Renovations began in 1993 to bring it back to its rightful place as a world-class music venue. Things came full circle with the return of the Grand Ole Opry to the Ryman for a benefit show in 1998. These days, the legendary auditorium hosts the Opry shows from November to January.
The Ryman is open daily from 9AM to 4PM. You can take a self-guided tour for $35, or add an extra $5 to go backstage for a short guided tour as well. Click here to book your tickets online. You can find the Ryman on the map and get directions here.
Address: 116 5th Ave N, Nashville, TN 37219, United States (Get Directions)
9. Check Out Centennial Park
In addition to Music City, another one of Nashville's nicknames is "The Athens of the South." It seems a bit strange until you venture over to Centennial Park, where you'll find a full-scale replica of the Parthenon.
Originally a farm, this land has also been the state fairgrounds and a racetrack. It then became the site of the state's Centennial Exposition in 1897 and transformed into a public park shortly thereafter. The Parthenon replica was originally meant to be temporary, but over a century later it remains.
In addition to seeing a bit of Greece in Middle Tennessee, you can also enjoy walking trails, Lake Watauga, a sunken garden, historical monuments, and much more. Click here to get directions.
Address: 2500 West End Ave, Nashville, TN 37203, United States (Get Directions)
10. Visit The Belle Meade Plantation
One of the most interesting things to do in Nashville is paying a visit to the Belle Meade Plantation. This historic plantation dates back to 1807, when John Harding purchased the land and a cabin. He soon began to develop a plantation here, which he named Belle Meade — the Beautiful Meadow.
Harding relied on slave labor to run his various businesses here, which included a cotton gin, sawmill, and blacksmith shop. When horse-racing became popular, he added thoroughbred housing and breeding to the list of services.
His son William Giles Harding eventually inherited the property. He would go on to be extremely successful in this new venture, expanding the plantation and the crew of slaves.
After the Civil War ended and slavery was banned, some of the former slaves returned to work for pay. But the Panic of 1893 and resulting financial problems led the family to sell the plantation. Half a century later, the State of Tennessee purchased it and transformed it into a museum.
The Belle Meade Plantation is open from Thursday to Tuesday from 9AM to 5PM. Tours cost $24 for adults during the week and $28 on the weekend. These even include a free wine tasting! It's a bit far out of the city center so your best bet is renting a car or joining a tour if you want to visit. Click here to get directions.
Address: 5025 Harding Pike, Nashville, TN 37205, United States (Get Directions)
11. Visit The Johnny Cash Museum
After that interesting look into the history of Nashville, let's get back to the music. One of the top things to do in Nashville is visiting the Johnny Cash Museum.
To say that Johnny Cash is a legend is an understatement. One of the best-selling artists of all time, he was inducted into three different music halls of fame! Here you'll find a vast collection of memorabilia and artifacts to get the whole life story of "The Man in Black."
The museum is open daily from 9AM to 7PM. Tickets cost $19.95 for adults and $15.95 for children. You can pick them up on their website and skip out on waiting in line. Click here for directions to the museum.
Address: 119 3rd Ave S, Nashville, TN 37201, United States (Get Directions)
12. Wander Around Music Row
The heart of the entertainment industry in Nashville is definitely Music Row. This district is full of record labels, publishing houses, recording studios, and more.
A good place to begin your exploration of Music Row is the Musica Statue, which pays tribute to the city's illustrious musical history.
One of the top things to do in Nashville is checking out the famed RCA Studio B. Studio B played a big role in the development of the Nashville Sound, which helped transform it into Music City.
Visit backstage here and learn about the musicians with this RCA Studio B and Country Music Hall of Fame combo ticket.
Among the names to have recorded here include legends Chet Atkins, Eddy Arnold, and even The King himself, Elvis. It's said that he recorded a whopping 200 songs here! Check out their website to read more about the studio and its history.
As I mentioned in #3 on this list (the Country Music Hall of Fame), tours of the studio can be added to your ticket. These depart every hour between 10:30 AM and 2:30 PM. Tours cost $40.95 for adults and $30.95 for children.
Another fun way to visit Music Row is to join a night tour in an open-air trolly. Sit back and relax as you discover interesting stories and facts about Nashville's music scene. Learn more about this highly-rated trip here.
Address: Get Directions
13. Cheer For The Home Team
One of my favorite things to do in Nashville is going to sporting events. The city is home to two professional sports teams with a third on the way in 2020.
The Titans (NFL) play their home games at the massive Nissan Stadium along the banks of the Cumberland River. Their season lasts from September through January with games usually happening on Sunday afternoon. Even if you don't go to the game, the tailgate alone is worth turning up for! Check their website for the schedule and ticket info.
Hockey fans can catch the Predators play at Bridgestone Arena. It's a raucous atmosphere at their home games, which are known to locals simply as Smashville.
I've been to a few Preds games (usually to cheer on my beloved Detroit Red Wings), and it's always a good time. Click here to find their schedule.
The sports scene is expanding in 2020 with the addition of Nashville SC (MLS). They beat out several cities to become the 24th franchise in professional soccer.
Their inaugural season kicks off soon with games at Nissan Stadium that are sure to be very exciting. Check out their schedule here.
We can't forget about America's pastime. The Nashville Sounds are a minor league baseball team that plays their games at First Horizon Park. Their season starts in April and home games happen quite often. Head to their website to see if you can add a trip to the ballpark to your list of what to do in Nashville.
Addresses:
Nissan Stadium – 1 Titans Way, Nashville, TN 37213, United States (Directions)
Bridgestone Arena – 501 Broadway, Nashville, TN 37203, United States (Directions)
First Horizon Park – 19 Jr Gilliam Wy, Nashville, TN 37219, United States (Directions)

14. Go Honky-Tonking on Broadway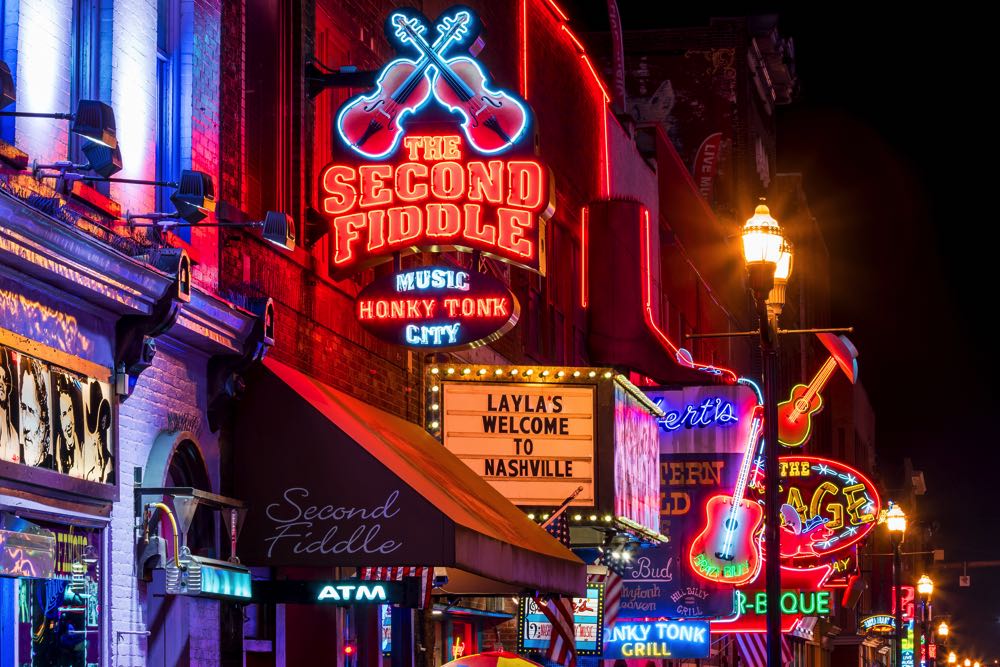 Last but not least on our list of things to do in Nashville is honky-tonking on Broadway. "What is honky-tonking?", you may be asking yourself. The simplest definition of a honky-tonk is a bar with cold beer and live music, all day every day.
I'm not joking when I say all day every day. Nashville's honky-tonks get going as early as 10:00am and stay open until 3:00am. Best of all, there's never a cover charge at them. You can bounce around and catch several different bands in one day and only pay your bar tab!
Downtown Nashville is filled with so many of these bars that they even call it "Honky-Tonk Highway." These bars are a big part of the local culture of Nashville, although you'll find more tourists than locals in them.
If you're only going to visit one honky-tonk bar in Nashville, make it Tootsies Orchid Lounge. Located right across the street from the Ryman, this is the original honky-tonk. Put on your jeans, lace up those boots, and get ready for some drinking and dancing.
A fun way to experience the honky-tonk scene is to join a food and drink tour. Start the trip at Alley Taps and enjoy some Nashville craft beer. From there, you'll hit up some honky-tonks and sip on some specialty cocktails. Click here to learn more about this fun activity in Nashville.
Address: 1048-1098 US-70, Nashville, TN 37203, USA (Get Directions)
15. Visit Andrew Jackson's Hermitage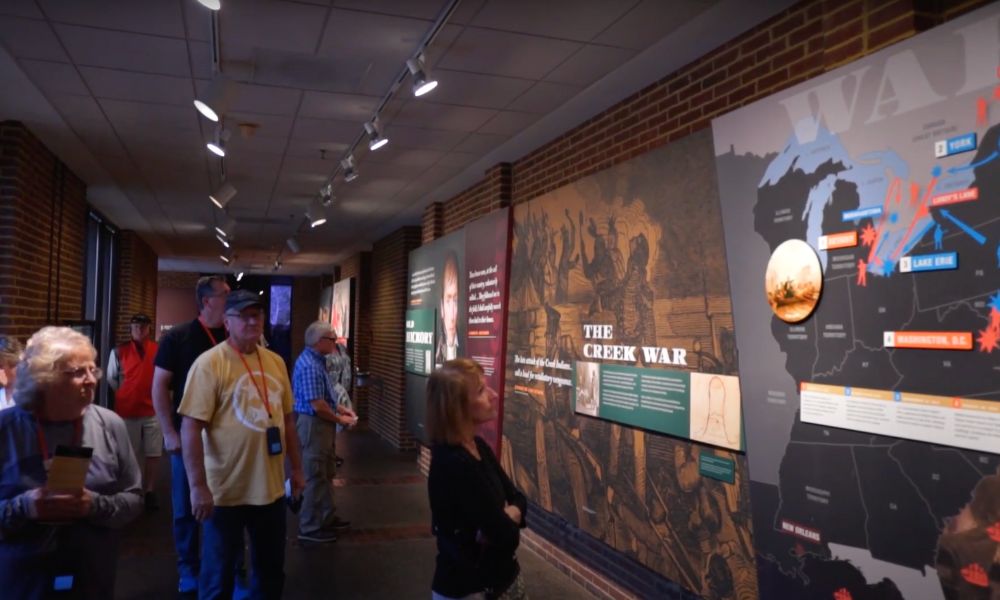 If you're a history buff, you'll definitely want to find time to visit Andrew Jackson's Hermitage. The former home of the 7th President of the United States, this historic mansion is a fascinating place to explore.
Known as the "People's President," Jackson was an army general and member of both houses of Congress before running for president. He lost to John Quincy Adams in 1824 despite winning a plurality of the popular vote. This led to the creation of the Democratic Party. His supporters and the new party led him to victory in 1828 and he was overwhelmingly re-elected in 1832.
After 8 years in office, Jackson retired to The Hermitage. It started out as a log cabin until he had a Federal-style mansion built. A fire destroyed most of it, leading Jackson to have a Greek Revival-style home built in its place. It's considered to be the best-preserved presidential home in the country and it has drawn in millions of visitors over the years.
The Hermitage is open daily and has seasonal hours. You can visit from 9AM to 5PM between November and February. Hours are extended to 8:30-6 from March through October.
They have several options for tickets, ranging from the General's Tour ($22) to the VIP Tour ($50). Click here to book your tickets in advance. As the Hermitage is located a bit far from downtown, you'll want to rent a car to visit.
Address: 4580 Rachels Ln, Hermitage, TN 37076, United States (Get Directions)
Bonus! Visit Homes of The Stars
You've probably heard of these musicians, Taylor Swift, Toby Keith, Kid Rock, Kellie Pickler, Ronnie Dunn, Garth Brooks and Trisha Yearwood…well, you can see where they live in Nashville!
You'll also see homes of many other musical legends. It's no wonder Nashville is called the music center of America. Learn more about this fun tour here.
In Conclusion
As you can see, there's a lot more than just music going on in Nashville. In addition to rocking out at concerts and checking out the museums and studios, the city is home to plenty of historical attractions as well as excellent sports, culinary, and bar scenes.
There's a reason Nashville has been one of the fastest-growing American cities for several years running. It's a welcoming city with lots to offer visitors. No wonder the travel industry is also booming in Music City!
Writing this post has me sitting here looking at the calendar of shows trying to plot my next trip to Nashville. This is definitely one of the most fun cities in the US and I'm always happy to return. I can taste the hot chicken already…
Like This Article? Pin it!