Have you ever met a fabulous friend while on the road and then met up with them years later? We've gone to visit travel friends in England, but this time we were having someone come and see us! 
We've been travelling around for 3 years and have yet to have any visitors…which is understandable while actually backpacking around, but since we've been living in China for 9 months and are stationed in one spot, it's the perfect time to have visitors, and so came our Canadian friend Bernie.
We first met Bernie in 2011 in Egypt. We spent a couple of weeks together before parting ways. We then met up again in Jordan for a few days and after that in Lebanon for a week. We regrouped again during the same world trip in Nepal! We spent some time together there before saying our final goodbyes (or so we thought).
Bernie has been travelling around SE Asia for the last couple of months and made a special trip to China just to see us! We hadn't seen each other for almost a year and a half and we were stoked for the reunion.
We met him at the airport in Shanghai and so began our 2 weeks of exploring and visiting together. Unfortunately, we weren't able to get the weekends off from work, but we still managed to have a great time.
We spent 2 nights in the modern metropolis of Shanghai wandering around the French Concession area, the old town, People's Square, the walking street and of course, the Bund.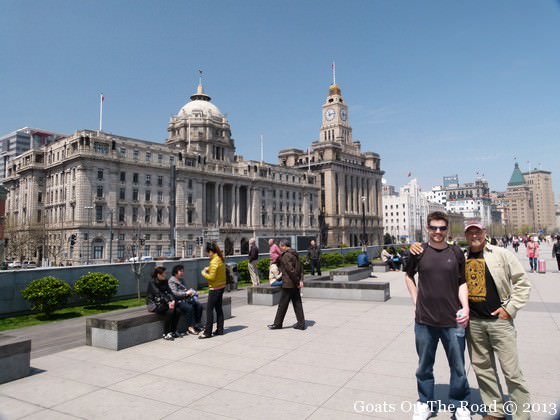 Checking out the old town where people were chopping up meats, sewing together leather shoes, doing laundry by hand and having tea was the best part of being in the big city. We've been to Shanghai a few times now and never get sick of the wonderful ways of the people in the old area of town.
We introduced Bernie to the beer of China, Tsingtao, and Shanghai's famous dumplings and before we knew it, our 2 nights there were up.
We boarded the fast train back to Yangzhou and showed him around our home. We watched a friend play guitar at a coffee house, ate Dongbei food and had a big night out with a group of friends. We all scarfed down a delicious hot-pot meal before busting a move on the dance floor at a nearby bar and winning every game on the pool table! Bernie was a pool shark that night.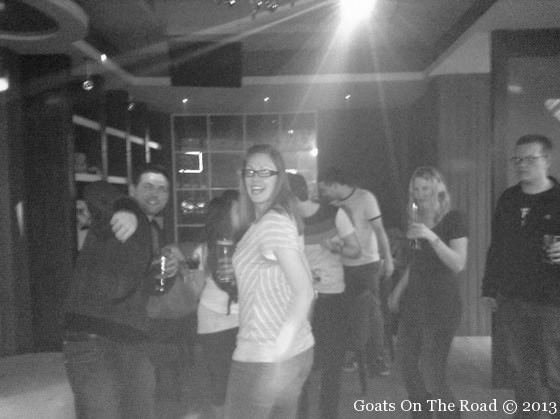 The following day (after a bit of a late start to the day!) we made our way down to the Old Town of Yangzhou. The trees are in bloom this time of year and all along the canals was some stunning scenery. We zigged and zagged all over the alley ways and along the canals before making our way back to have some typical Yangzhou food for dinner.
We were debating where to go for the next week that we were off of work and decided on Hangzhou, and are so glad we did! This fabulous city is about 300kms south from our home town of Yangzhou and is known for its massive, beautiful lake and old town.
We hadn't seen mountains or hills in a long time so when we arrived in Hangzhou, we were pleasantly surprised at the lush, green hillsides surrounding the city. We had some chats, delicious street food and beers and planned to walk part way around the massive lake the next day.
The water was clear, the trees were all in bloom and the local people wandering around the lake were super friendly. We couldn't walk more than a few steps without someone wanting to try to talk to us and take a photo with us…as usual! We ended up sauntering around half of the lake before taking to the hills. I haven't seen greenery like that in a long time, it was stunning. The hills were dotted with temples and it was silent, the perfect retreat from the city.
The following day we were determined to tackle the other half of the lake. We set off and enjoyed yet another perfectly clear, sunny and awesome day in Hangzhou.
During the evening we had some local food, a bottle of wine and Bernie even sampled the Chinese alcohol, baijiu aka, gasoline in a bottle! We made our way down to the lake area just in time for a water and light show, which we didn't even know about! It was great.
It was so nice to get out of Yangzhou and have a nice holiday with our buddy Bernie! He's heading back to Canada tomorrow, but something tells me we'll be seeing each other again in the near future…
Like this Post? Pin it!