After 5 great nights in Tbilisi, a beautiful city well suited for backpackers, we hopped on another bus and headed to the neighbouring country of Armenia, to the capital of Yerevan, which is a great digital nomad destination.  The bus ride there was ridiculous and the driver was a madman.  I was feeling car sick (due to his rally car driving) and ended up having to move to the front seat.
We arrived in one piece and set out to find our hostel.  After hiking up 110 stairs (yes, we counted them) we arrived to the top floor hostel.  It was 40 degrees out so we were sweating pretty good by the time we arrived!  The hostel was great, had only been open for 2 months, had a communal kitchen, coffee and tea all day, a tv/couch lounge area and really nice and helpful staff.
Our room was upstairs…turns out the a/c hadn't been installed upstairs yet!  I took one look at the small room with the sun beating in through the window and said "there's no way I'm staying in this hotbox of an attic!" The owner (somehow..) could sense my concern and said that we could move to his home next door to sleep the following night.  So, we toughed it out for one night with a fan, cold, wet towels on us and finally got some sleep around 1:00am.  We moved to his home beside the hostel and it was much better.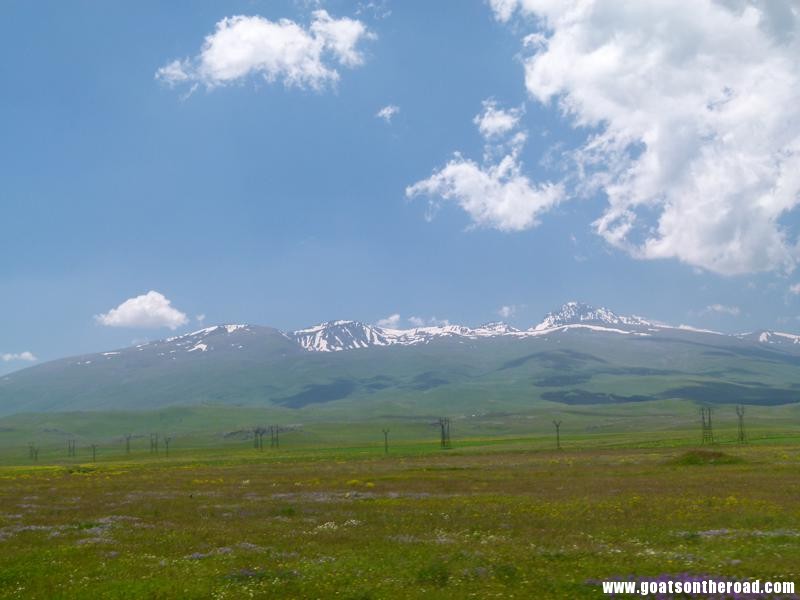 As it was so hot during the day our only options were to go out before 10:00am or after 9:00pm.  We spent the daytime in our hostel with other travellers chatting and drinking some Georgian wine we had brought with us.  There were some sights to see though and we went out a couple of nights to see some jazz music and have dinner.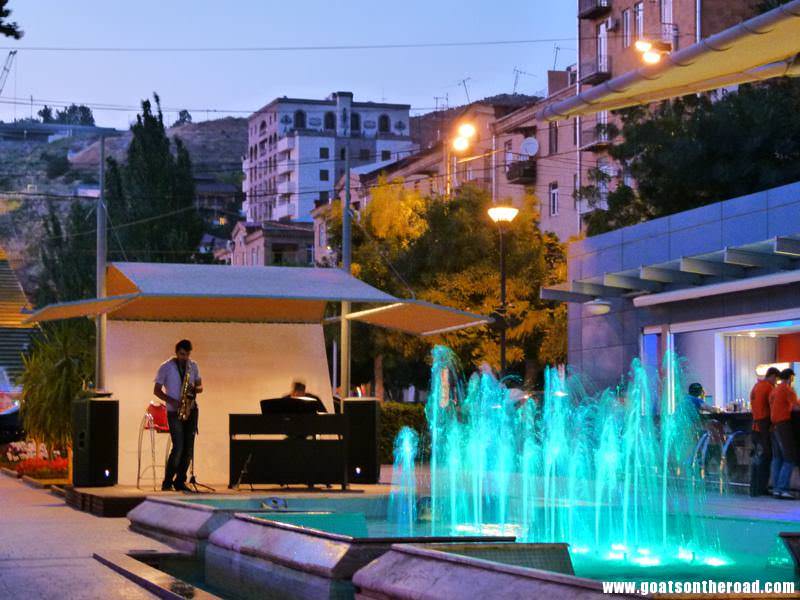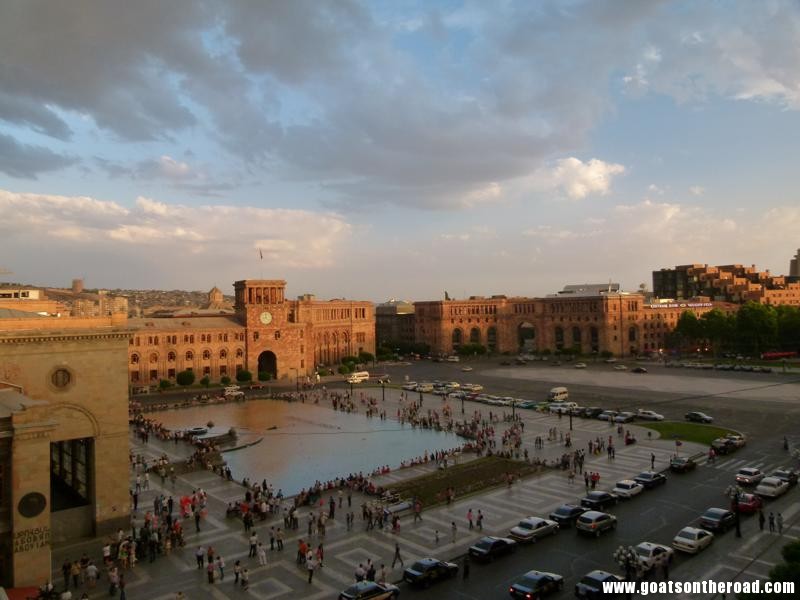 One day we went to an outdoor bazaar which sold everything from kittens to artwork.  We saw a beautiful water fountain light show and walked around a few trendy streets.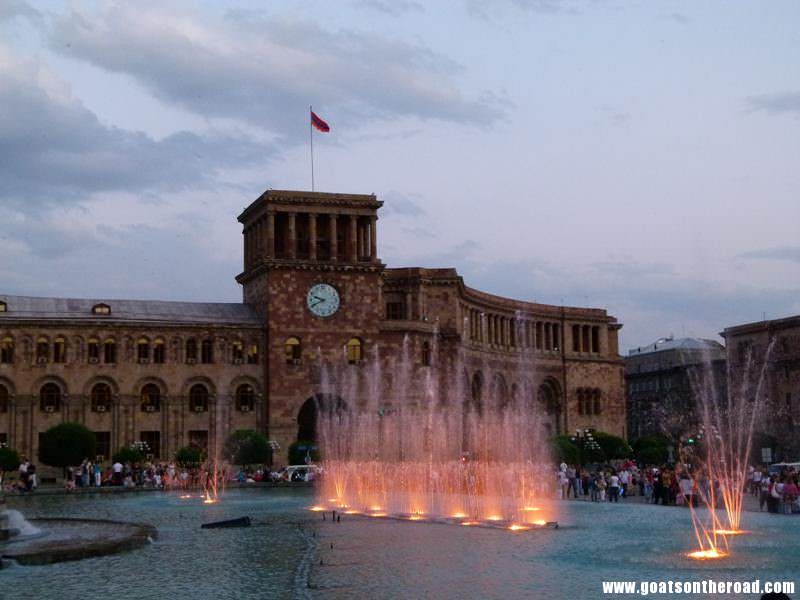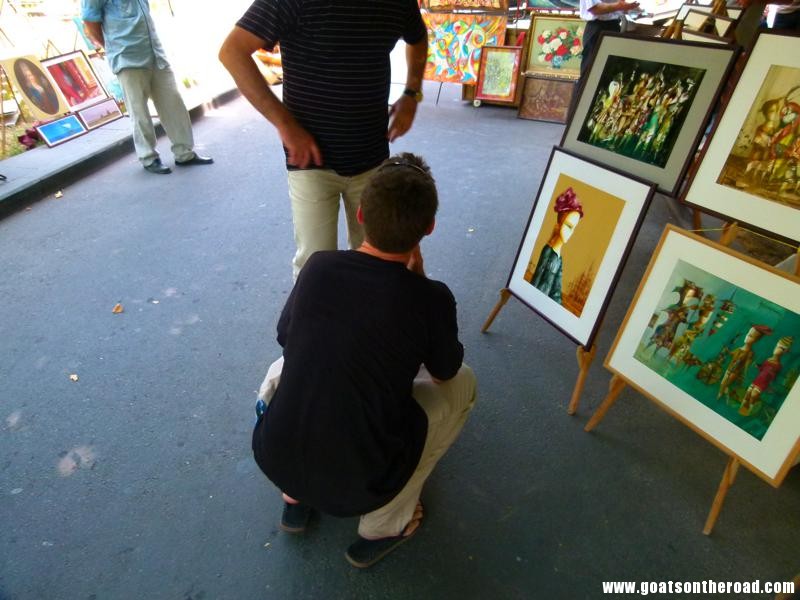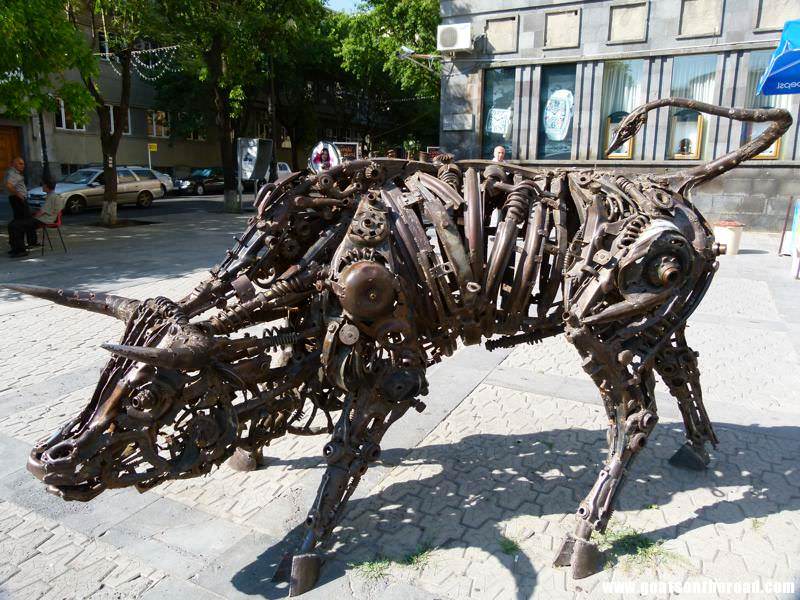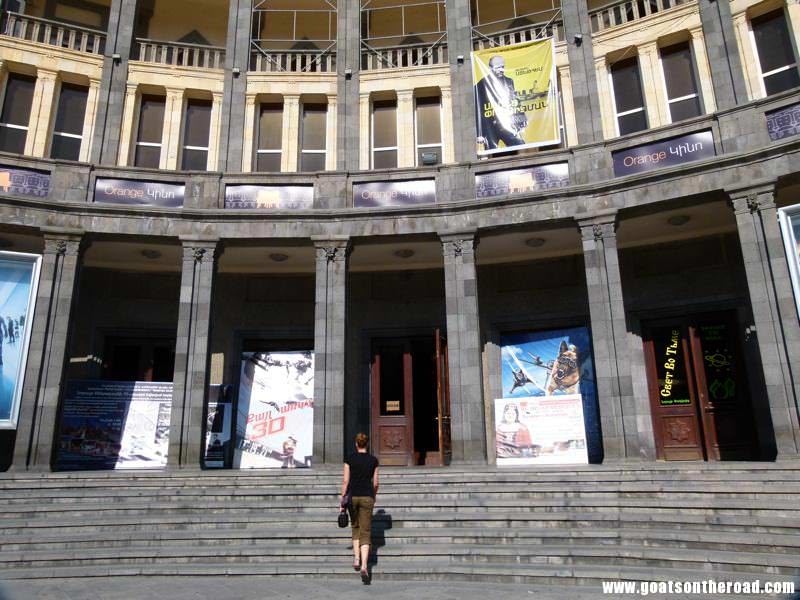 I don't know if it was just the heat or what, but we didn't find Yerevan NEARLY as appealing as Tbilisi.  So, after only 3 nights, we packed up and headed back to Tbilisi for another great night before boarding the long 26 hour bus ride to Istanbul, Turkey.
Like it? Pin it! 🙂