If you're just starting with your freelance career, it can be difficult to find work. That's why I've put together this list of the best freelance websites for beginners to help get you started.
These websites are the perfect way to attract more clients to your services and gain referrals so you can grow your business even more.
I started my own freelance business in May and have now been freelancing for 8 months as both a graphic designer and social media manager.
It's been a true delight, and I can't see my life being any other way. Luckily, my business started on the right foot because I utilized lots of these freelancing sites for beginners when I first started.
The internet is covered with job boards, but I've helped you out by putting the best freelancing websites for beginners here in one place. Some of them might surprise you. Did you know about #6?
Here's my list of the 15 best freelance websites for beginners.
What is Freelance Work?
Freelance work is perfect for those who want to be their own boss, give themselves their own job title, and work in a variety of different industries sharing their zone of genius.
Most freelancers work from home so they can live anywhere they want as long as they get the job done, while others are actually freelancers in-house, which is another possibility.
At times it can be hard to find work as a freelancer, so even those who are far along in their freelancing career look for clients on beginner freelance websites to get some leads.
To be a freelancer, you have to have solid time management skills, people or customer service skills, and a strong drive for success.
Freelancers are their own boss and usually own their own small business — there isn't anyone that's going to cover for them if they decide to slack off.
Freelance work is incredible if you have the right kind of personality and diligence in your work ethic. It can be enriching because you can help tons of other business owners reach success by utilizing your services.
Remote Work vs. Freelance Work
Don't get this type of work confused with working remotely.
With remote work, you are usually an employee for a company, so workers of this kind report to a supervisor or boss throughout the day. Plus, there are teammates to rely on if you need help or collaboration.
Remote work often also pays less (this isn't always the case, but normally is) which is why freelance work can pay off if you work hard.
Freelancers work for themselves and are essentially an expert in their field. This means being able to charge a lot more for their projects versus someone who works as a salary job.
Imagine being able to set your own hourly pay or a fixed rate for projects — as a freelancer, you can do just that!
Looking for more Freelance articles?
What to Look For in a Freelance Website
When looking on freelance websites, there are a few things to look out for. First of all, most freelance sites that act as job boards for potential clients do take a cut.
For instance, one of the most popular sites, Upwork, does take 20% of a freelancer's pay for the first $500 they make working with each client.
The longer they work together, the more that percentage goes down. But, it's just something to keep in mind because you might want to have slightly higher rates to make the same amount you would off the platform.
Some sites also have someone handpicking the jobs, or they've created their own software that works to find jobs that aren't being applied for as often.
These unique qualities are usually what make the platform stand out.

A majority of freelance websites also require you to be vetted to apply for jobs or even join the platform. Going back to Upwork as an example, which requires you to apply to the website before you can start applying to the client postings.
Don't get discouraged if you aren't automatically approved because they try not to have too many people offering the same services to give the freelancers on the platform a fair chance.
Last but not least, some websites might also require you to pay to join them.
This is a case of risk versus reward, so you'll have to decide if it's worth it to access a larger (often higher-quality) client base by paying a small fee.
8 Tips For Being Successful When Searching Freelance Websites
Of course, there are also some tips for being successful when searching for freelance sites for beginners. Be sure to keep these in mind when applying for positions that clients need help with.
Remember that you aren't an employee. As a freelancer, you are your own business owner who is collaborating with another business owner to help them achieve success. Get rid of the employee/boss relationship idea immediately!
Keep a lookout for red flags. If a job seems way too good to be true, then it probably is.
Charge your worth. I made the mistake of lowballing myself for a few of the first interviews I had with business owners who wanted to use my services just because I wanted to make that sale and start a stream of income. But, the amount of time you lose is completely not worth it.
Let your personality shine. This can be part of a magnetic pitching strategy when trying to get clients to want your services.
Have a clear idea of what type of business owners you want to work with. This can really help you to not have awkward conversations down the line if you end up working with someone that you had a funny feeling about from the beginning.
Don't say yes to everyone. Your ideal client will show up eventually, you don't need to say yes to every job.
Create a portfolio. If the type of service you offer can be best shown in a portfolio, make sure that you have one that you can easily share with potential clients. They love seeing your work in action because it can prove that you're an expert at what you do. Better yet, create your own freelance website that showcases what you offer.
This is more of a general tip, but try to set aside at least 1 hour a day sending proposals and pitching to clients who are interested in your work.
What Are The Best Freelance Websites for Beginners?
It can be tough trying to find work as a beginner when freelancing. It's best to start with searching on freelance websites because you can quickly find clients in need of the services you offer.
Eventually, you might want to make your own freelance website and have a content marketing strategy to get your ideal clients to find you instead of the other way around.
Here are 15 of the best freelance websites for beginners:
1. FlexJobs
While FlexJobs is mainly for remote jobs, they do offer some freelance positions as well if you do a thorough search. This site currently offers 30,000 different jobs in a variety of industries, from fashion to travel.
You do have to pay a small price to access the positions posted on FlexJobs, but that's because the site works to stop spammers from applying to positions and also uses the money to stop ads from being shown on their site.
No matter what position you're interested in, you can pretty much find it on FlexJobs. Just make sure that it's one that says "freelancer" on it and not "employee". Click here to learn more.
Use promo code NOMAD to receive 30% off the membership fee.
LEARN MORE ABOUT FLEXJOBS HERE
2. SolidGigs
SolidGigs is one of the best freelancing websites for beginners if you're looking for hand-picked jobs.
This means that the platform will find jobs best suited for the services that you offer and make sure that you know about them so you can apply!
A site like this is perfect for beginners because it can save you so much time that you can focus elsewhere, such as on your own outreach on other platforms and making connections.
To join SolidGigs, all you have to do is enter your email and get on the list — it's as easy as that.
For reference, SolidGigs currently features positions such as Freelance Guest Blogger, Senior Marketing Designer, and Media Consultant. Be sure to check and see if it's for a full-time job or if it's freelance since this site offers a variety of both.
Click here to try Solid Gigs for just $2.
3. 99Designs
If you're a design freelancer, then you have no reason not to be on 99Designs.
This platform allows clients to find your personal profile and hire you. Or, a client can host a competition to see how each person would approach a project before hiring.
To join, sign up on their website and get designing! It's as simple as that. Just be sure not to spend all of your time participating in just the contests.
4. Upwork
Upwork is said to be one of the best freelance websites for beginners, if not the best, because there are so many jobs on there at any given time no matter your skillset.
Essentially, freelancers use tokens called "connects" to apply to different positions and try their chances at getting hired by a client.
It's a great site for beginners because it's near impossible to not get at least one client with your first 80 free connects if you use them wisely.
There are a multitude of jobs on the platform, including virtual assistant positions, digital marketers, copywriters, and more. You can even find freelance photography positions on there if you happen to live in the same area as the potential client!
Read my review of Upwork and see if it's right for you.
5. Fiverr
This platform works opposite of Upwork. A freelancer can join and create their own custom packages (usually with the first package starting at $5, hence the name) to attract clients.
So, the site works as a search engine, and clients can find someone offering exactly what they want for their price range.
Some example positions on the site right now include UX designer, brochure creator, and blog writer. However, since you're the one who creates the posting, you can make it for any of your skillsets. Learn more about how to make money on Fiverr.
6. Facebook Groups
Facebook Groups are often overlooked as a great spot to find freelance gigs for beginners. If you know what kind of client you'd like to work with, then you can pretty easily find jobs on the platform.
For example, if you want to work with travel bloggers, then search for Facebook Groups that are created for them. Don't just start posting in the group sharing what you do, but wait until someone asks a question about your expertise and leave a comment answering their question.
Sometimes, the person who asked the question will want to know more and ask you about your services.
In Facebook Groups, you can find lots of blog writing, virtual assistant, and social media manager jobs. Be on the lookout for jobs that are charging way too little and remember to know your worth.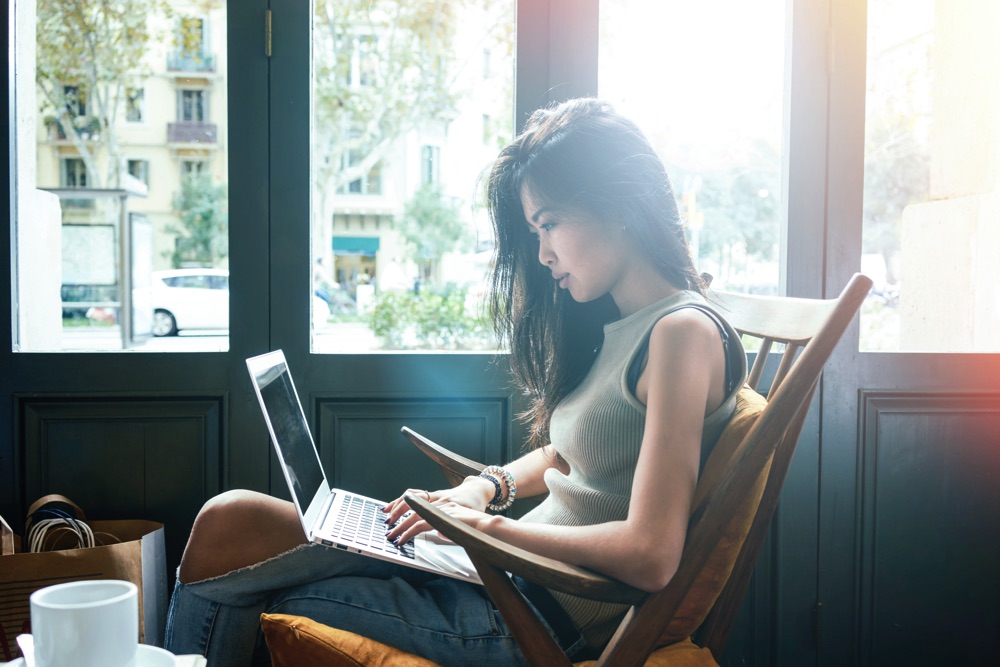 7. PeoplePerHour
PeoplePerHour is another one of the best freelancing sites for beginners.
Keep in mind that the name of the site is a bit misleading because there are postings for both fixed price and hourly jobs on the site. Pay close attention as to whether the job you're applying to is for a fixed price or hourly pay.
There are around 5,000 different jobs posted at any time, including positions for virtual assistants, translators, graphic designers, and more.
This site is perfect for beginners because there are constantly new jobs being posted, so be sure to always check in on the site when you have the time.
8. Dribble
Dribble is an amazing spot for freelancers who are looking to offer creative services of any kind. For example, a lot of the jobs on this site are for web designers, graphic designers, and branding strategists.
Companies both big and small post what kind of services they're looking for on this site.
There is a general job board that offers both freelance and full-time gigs, but you can pay a small fee to get access to the exclusive freelancer-only board.
9. Behance
Many people don't know this, but Behance, Adobe's portfolio website, actually has its own job board that is perfect for beginner freelancers.
Oftentimes, the jobs are posted by individuals or small business owners who need help with tiny, one-off projects. These can be great for getting your foot in the door and having more testimonials to share with future clients.
One important thing to note is that if you're looking to apply for jobs on here, make sure that you have your own Behance profile and portfolio fully updated because that's what gets sent to the client when you apply.
It's not a good look if your entire profile is empty or very outdated!
Similar to Dribble, Behance is catered towards creative job postings, in fields such as animation, photography, app design, and even fashion design.
10. Freelancer
Freelancer is a great website for those starting their career in freelancing — in fact, I used it often to apply for jobs myself when I started.
At this very moment, there are 19,000+ different job postings on Freelancer, so there are lots of clients in need of help with services just like yours.
With Freelancer, users can apply to jobs with a "bid" and then clients can choose whoever they feel is the best fit for their project. Some example positions on the site include proofreader, SEO expert, and logo designer, and many others.
11. TopTal
TopTal is an exclusive freelance job board that you have to apply for, and they only accept around 3% of their applicants.
However, as a new freelancer, don't let that discourage you because if you have strong skills from your old job, then you can absolutely be admitted to this site.
TopTal posts freelance positions with companies like Airbnb, Zendesk, and Shopify, among others. The site is actively looking for freelancers who specialize in design, developing, finance, and project management.
12. Media Bistro
Media Bistro, while it offers full-time and part-time positions, also has a specific part of its site dedicated solely to freelancers.
All users have to do is create their own freelance profile, and they can apply to any of the freelance jobs on the site.
There are tons of remote and in-person freelance positions on the site, ranging from freelance production assistants at NBC Universal to 3D animators. This is a great way to start getting experience as a new freelancer.
13. Angel List
Angel List is somewhat of a hidden gem of a website, and it's one that I've consistently used to find new leads and apply to jobs ever since my freelancing career started.
This site is super easy to join, and you can look for both in-person and remote freelancing jobs.
The great thing about Angel List is that it only allows job postings from startups, so if you know you want to work with smaller businesses, this site can be a gold mine for you.
14. LinkedIn
Believe it or not, many people post about freelance positions they need to be filled on LinkedIn all the time.
These are often on the LinkedIn job board, but you can also do a quick search using the search bar on the platform to find and connect with people who want your services.
The only downside to LinkedIn is that because there are so many people on the site, you'll most likely be up against quite a few other people when applying to jobs.
That's why it's important that you apply across a wide variety of platforms and find what works best for you.
15. Guru
Guru has almost 2 million different job postings for freelancers, with a majority of them in programming, translation, and the arts. If those are one of your services, then you will find an abundance of potential clients on this site!
It's pretty simple to join and is great for newbie freelancers because of the wide variety of job postings, and the fact that there are so many.
Freelancers won't be up against as much competition as they would be if they were to apply elsewhere.
10 Best Freelance Jobs
If you're considering starting a freelance business but don't know what job to offer, then this part of the post is for you. Here are some of the best freelancing jobs (and the highest paying).
1. Freelance Writing
Do you have a knack for the written word? Well, you can actually be a freelance writer. The great thing about this is that if you have a specific niche, you love working with, like fashion or travel, then you can easily find jobs for that industry.
Freelance writing can include copywriting, social media caption writing, blog writing, and even ghostwriting novels.
2. Translation
Translators are always in high demand. If you are bilingual and can speak a second language well, then you're in luck when it comes to searching for freelance jobs.
3. Teaching English Online
If you love teaching others and speak English, then teaching English online can be a great way for you to make money as a freelancer. There are tons of great resources out there if this is the specific type of job that you're interested in as well.
Unlike other jobs on this list, be prepared to be vetted to teach English online to make sure you know your stuff.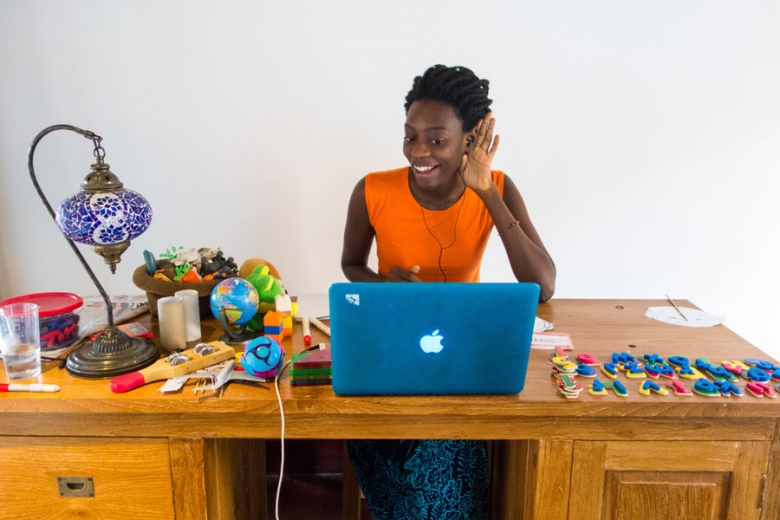 4. Graphic Design
Graphic designers are always in high demand. With design, you've either got an eye for it or you don't! If you're one of those lucky people who do have a knack for design, you can charge quite a bit for your services, especially as you become an expert in your field. Beginners tend to make around $25/hour.
Learn more here: how to make money as a graphic designer.
5. Social Media Management
Social media management is one of the most important aspects of digital marketing today, and many small business owners don't have the time to commit to it. So, needless to say, social media managers are always needed like graphic designers.
If you've got an eye for creating fun social graphics and you love caption writing and growing accounts with organic growth methods, then this might be a great freelance career path for you. Learn more about making money as a social media manager.
6. Virtual Assistant
Virtual assistants essentially do exactly what it sounds like — they are an assistant to business owners and they work virtually. VAs complete a variety of small tasks throughout the week.
The great thing about being a virtual assistant is that one day you could be creating graphics while the next day, you might be helping to build an email marketing sequence. Learn more about how to become a virtual assistant.
7. Instructional Designer
E-learning is one of the most up and coming industries at the moment, and for a good reason.
More and more people are switching to online learning, and lots of service-based business owners are even starting to sell their own online courses sharing their knowledge so that they can make a bit of passive income.
This is a great freelance career to pivot into if you're a teacher and are looking for a change.
8. Web Designer
Since this is a digital world, almost every single company has its own website, and it's important for them to stand out from their competitors. Web designers do just that and build sites on Squarespace, WordPress, and Wix.
9. Branding Expert
Having a logo and a strong, cohesive brand identity is essential when it comes to having a business of any type, whether it has an online presence at all.
Branding experts create logos, mood boards, and really work to help showcase everything that a brand is about in just one single image.
10. Accountant
Accountants are always in fairly high demand and are commonly the first position to be outsourced by small business owners who don't have the time to keep up with their business's financials. If you're a money person, you're in luck because there's always an abundance of these positions online.
What Are the Pros and Cons Of Being a Freelancer?
Unfortunately, being a freelancer isn't all rainbows and butterflies, but it does have its perks.
Pros
You are your own boss. No more having someone else constantly tell you what needs to be done!
If you have a freelance remote job (like most freelancers do), then you can work from anywhere. Yes, that even means from your favourite beach.
Freelancers can make a lot more than they would at a desk job doing the same services.
Successful freelancers get to grow and expand their team. Imagine that – having your own business with people who align with your vision and want to help your business grow.
Cons
A lack of time management can completely ruin your business and lose you, clients.
If you find yourself sick one day, you can't necessarily find someone else to do all the work for you if you have a deadline.
There can be weeks sometimes where absolutely no work is coming in.
Now you know the best freelance websites for beginners
The key to success as a freelancing beginner is to keep putting yourself out there. Be sure to frequent these freelance sites often and always check in with them at least once every few days to see if there's a client that is looking for services like yours.
I hope you found this list useful. If you did, please leave a comment below and share this article with your social media contacts. Happy freelancing!
Like This Article? Pin it!