The city-state Singapore is not exactly what you would call a classic travel destination, yet it has become increasingly popular for short trips and layover stays. There are endless things to do, see and eat! In this post, we're going to introduce you to the best places to visit in Singapore in 3 days.
Though it takes more than 3 days to appreciate the full variety of activities on offer in this Southeast Asian destination, it's definitely a good start. It makes sense to try to plan your short trip ahead of time to make the most of every moment. Read on for both itinerary suggestions, and ideas for awesome things to do during your visit.
Day #1 in Singapore
After a long journey on a bus, train or plane I usually feel the urge to stretch my legs and explore my surroundings by walking. You might already be familiar with some classic images of Singapore, which is why I suggest starting your first day with an easy walk from your hotel to the core of Downtown Singapore.
Here are some places to visit in Singapore on your first day.
Marina Bay Sands
A walk along the resort complex promenade will give you some great camera angles on some of Singapore's most iconic buildings. The Marina Bay Sands Skypark holds the best views on Singapore's impressive skyline and is free to visit even for non-hotel guests.
Make sure to take an Instagram-worthy shot of the Gardens by the Bay and the Helix Bridge before you continue your sightseeing.
Gardens by the Bay
Once you have seen them from above, you will naturally want to check out these beautiful gardens in person. Located within walking distance from Downtown Singapore, this green space is perfect for a little break from the busy crowds around Marina Bay Sands and the inner city.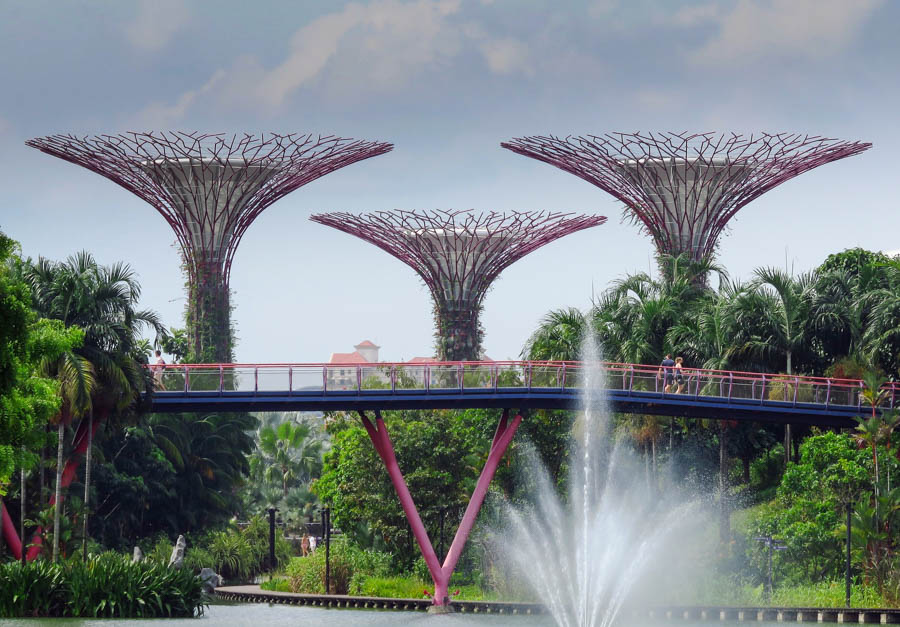 The Supertree Grove is one of many iconic photographs of Gardens by the Bay, making it one of the best places to visit in Singapore. You will easily find it when wandering through the futuristic structures of the park. Tickets can be purchased online or at the ticket office for $28 SGD ($20 USD).
Red-Light District Geylang
The red-light district of Geylang is one of the top places to visit in Singapore in the afternoon, but probably for different reasons than ones you might be thinking of right now.
Crowded with locals of all ages, delicious food stalls and live music, Geylang isn't your typical red light district and you won't feel uncomfortable here! The most convenient way to get there is by taxi or MRT (mass rapid transit).
Clarke Quay
Has the jet-lag kept you awake and are you still feeling energized enough to explore Singapore's nightlife? Once the sun has gone down, the lights of Clarke Quay draw beautiful reflections on the river. The atmosphere around the quay is comfortable and inviting, and you will find plenty of great restaurants and bars to choose from while quelling that jet-lag.
Some of the best night clubs in this area are the Zouk and the Attica Nightclub. Both are equally popular and hold several dance floors. You'll definitely find one that plays your favorite 80's, rhythmic techno or the latest chart topping tunes.
Where to Stay in Singapore
---
There are many amazing places to stay in Singapore. First you'll want to choose your neighbourhood, and then start searching for accommodations. Check out this guide which lists some great places to stay in Singapore for all budgets, including a description of what to expect in each district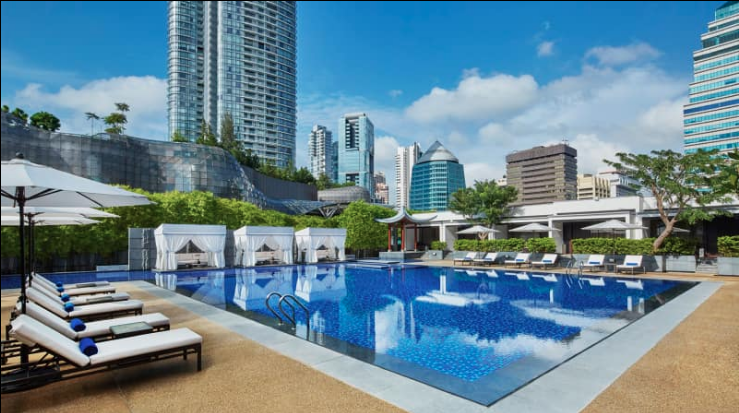 ☞ Click here to see all accommodation options available in Singapore on Booking.com
Day #2 in Singapore
Sentosa Island
On the bucket list for places to visit in Singapore in 3 days is taking a cable car to Sentosa Island. Day tickets are only $13 SGD ($10 USD) and the scenic ride lasts about 40 minutes, leaving quite frequently from the Harbour Front Station.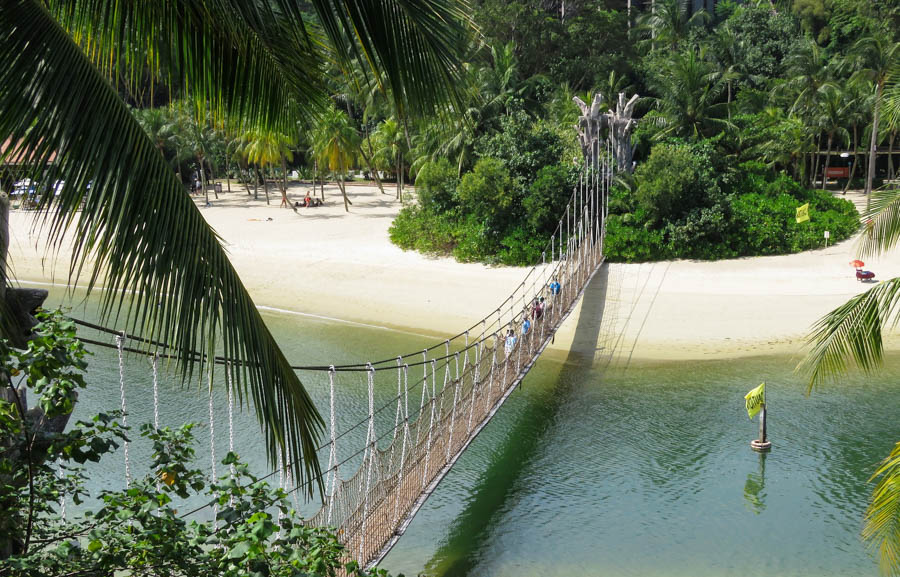 Once on Sentosa, you can relax on one of the perfectly maintained white beaches or take a tour of the Universal Studios or Madame Taussauds. Sentosa Island should be calculated as at least a half day trip during your visit. There are numerous places to visit and things to do once you're on Sentosa. Click here to check out the various tours and sights on offer.
Mount Faber
While on Sentosa Island, you might also want to invest an additional $20 SGD ($15 USD) to go up to Mount Faber with a combo-ticket on the same day. Views from this famous lookout of Singapore are incredible and – unless you are afraid of heights – totally worth the extra money.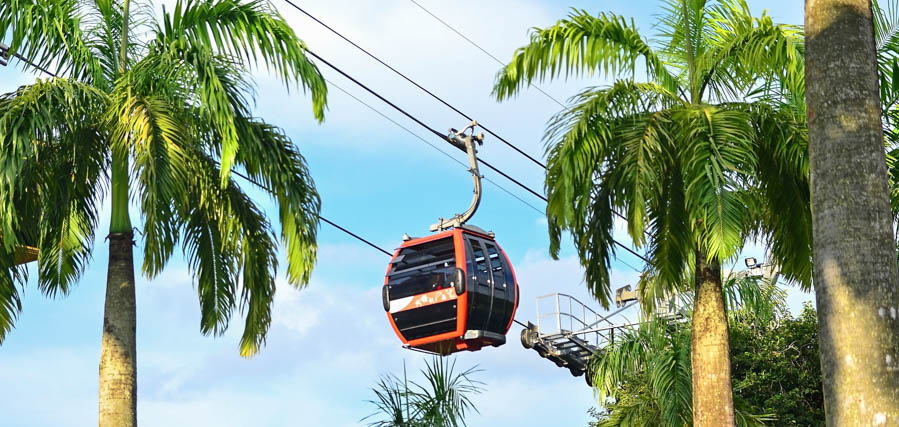 For a workout, you can also hike the mountain and enjoy a scenic walk up to the top. You can start the trail from the foot of Mount Faber on Telok Blangah Road, just a stone's throw away from the Harbour Front Station.
Tampines Regional Library
Should you still have some spare time in the afternoon, I recommend checking out Tampines Regional Library. This place is more than just a paradise for literature nerds. Not only does the library hold more than 40,000 books, it houses a culinary studio, a 700-metre running track and a hardware lab.
You can take the East West Line (MRT) or a taxi, but it will take you 45 minutes to get to Tampines from Downtown Singapore. The Library is open for visitors every day from 10 am to 9 pm.
Singapore's Rooftop Bars
Say goodbye to the last sunlight of the day with a drink and evening snack in one of the countless chic rooftop bars in Singapore. There is no ONE place to go to, but I recommend the exclusive Smokes & Mirror on top of the National Gallery or the Loof for more affordable prices.
If you fancy extraordinary foods and drinks, the evening of the 2nd day will be the perfect time to get a Chung Cocktail With Ants from one of many great cocktail bars in Singapore. The drink is a national speciality and nowhere near as disgusting as it sounds!
The bar NATIVE is among my favorites for a Cocktail garnished with real ants, but you will be surprised how many places in Singapore have this drink on their menu.
Day #3 in Singapore
After a good night's sleep, the next morning can be dedicated to some physical activity. Depending on your time and budget you will probably not be able to visit all of the following 3 places, because each one can easily fill half a day with action.
Chestnut Hill Park
Visiting the Chestnut Hill Park is one of the most popular places to visit in Singapore, and is most enjoyable in the early mornings when the number of tourists are down and the temperature is cooler. You can choose to take a guided tour to learn some interesting facts about this natural habitat, or just head out on your own.
Macritchie Reservoir
While all hiking paths in Chestnut Hill are relatively flat and well-marked, Macritchie Reservoir offers a range from easy to difficult and is especially popular among nature enthusiasts.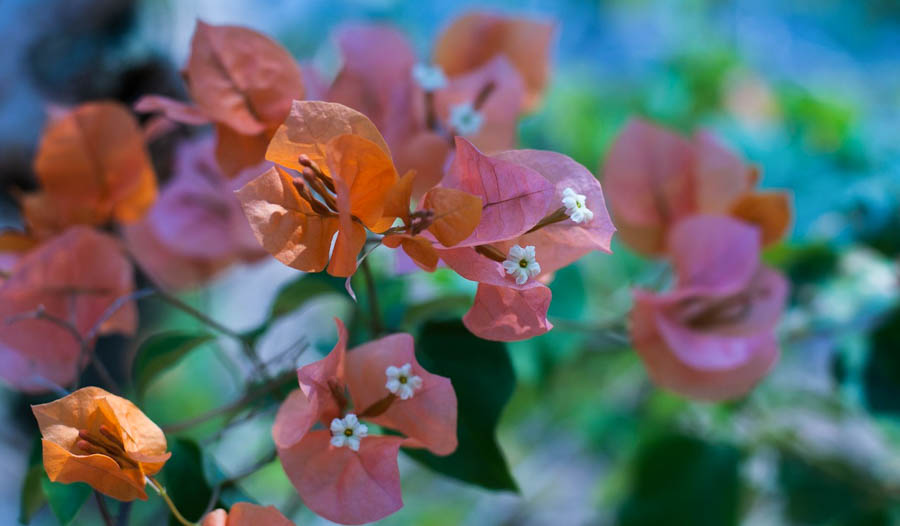 The treetop walk might get your sweat going, but native flora and fauna can be spotted throughout the hike. Gorgeous views provide you with a bird's-eye perspective on the habitat more than once.
IFly Indoor Skydiving
Real adrenaline junkies will love the IFly. To do the jump will cost you $89 SGD ($66 USD) for a beginners walk-in rate, but it's an absolutely unforgettable experience.
Buddha Tooth Relic Temple
Visiting the Buddha Tooth Temple is certainly not about adrenaline, but the spiritual power of this place might still take your breath away. The temple's name comes from an amazing legend including Siddharta Gautama, the founder of Buddhism.
Entering the temple is free and a very special experience. The praying monks don't pay any attention to tourists, nor do they seem bothered by them. As remarkable as the cultural experience is, the majestic building is stunning from the outside. Inspired by the architecture of the Tang dynasty, the Buddha Tooth Relic Temple is definitely a highlight and one of the best places to visit in Singapore in 3 days.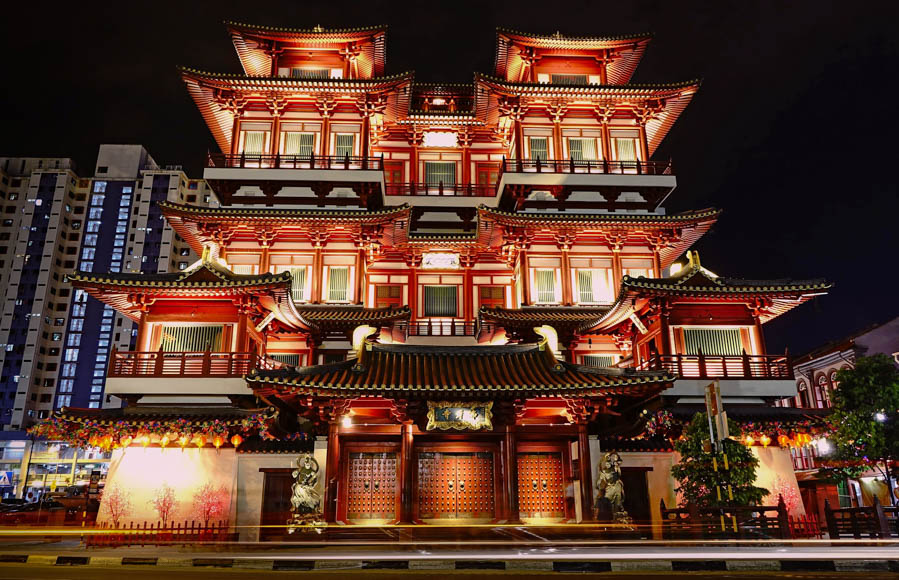 Restaurants for National Cuisine
There are different opinions on what is the most popular national dish in Singapore. However, at some stage during your trip, you will have to try Spicy Chili Crab. The Long Beach Seafood Restaurant is known to be excellent, but you can expect a pretty high level of spiciness when ordering here.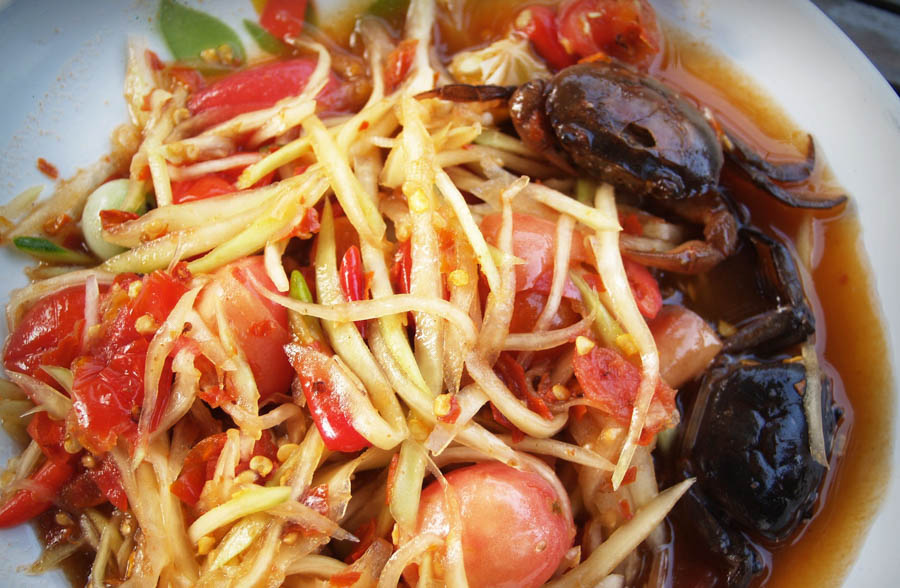 A great alternative is definitely the Jumbo Seafood Restaurant by the riverside, which not only offers a variety of spice levels, but comes with beautiful views and a comfortable dining ambience. This restaurant is one of the top places to visit in Singapore for good reason.
Singapore Flyer
As Singapore is all about heights, the world's largest observation wheel can't be left out when talking about the best places to visit in Singapore in 3 days. The wheel is 165 metres high and a ride lasts about 30 minutes, which will literally fly by.
There are daytime and nighttime schedules (8am – 10pm) and both rides hold incredible views, which makes it almost impossible to choose one over the other.
For $79 SGD ($58 USD), you can round off your trip with a Premium Champagne Flight at the Singapore Flyer. Celebrate your last evening with some bubbly and chocolates, 165 metres above the city!
Singapore has something for everyone, and for such a small place, there really are numerous things to see and do. Seeing the best places to visit in Singapore in 3 days is ambitious, but definitely doable. And don't be upset if you're not able to see it all — you can always come back!
Like This Article? Pin it!