In this article, I'll take you through the best time to visit Nairobi, one of the best places to visit in Kenya. I'll focus on various seasons based on weather patterns and cost considerations, drawing from my extensive experience as a longtime city resident.
Nairobi has been my home for over a decade. This East African city offers visitors a rich tapestry of attractions, ranging from a game park and historical sites to diverse cultures, vibrant nightlife, and cafes. Although these experiences are possible year-round, knowing when to visit is necessary when planning your trip.
To begin with, there are distinct seasons in Nairobi to be mindful of. January, February, and June to September mark the dry seasons, which are ideal times for outdoor exploration. However, accommodation prices tend to be higher during these months.
Conversely, the long rains from March to May can make outdoor activities challenging, but the city's lush green landscapes come alive during this period. If you're a budget traveler, consider visiting during the short rains from October to December. Showers are common in the afternoons, and mornings are often sunny.
Overall Best Time To Visit Nairobi
I was born in the Kenyan hinterland but studied and lived in Nairobi for over ten years. The city experiences relatively good weather year-round, making it a perfect travel destination. It has several dry months and two periods of rain. Sometimes, July is cold, but the drop in temperature shouldn't affect your travels.
Deciding when to visit Nairobi depends on your preferences based on weather conditions and places you want to explore. You should also factor in which months have the most reasonable rates and when to avoid crowds.
Going by my experience, the overall best time to visit Nairobi is during the peak season between June and September. At this time, you can explore everything the capital offers and even take day trips outside the city. However, you should be prepared for higher prices for tours and accommodation.
For budget travelers and those who dislike crowds, head to Nairobi in its rainy months – March to May and October to early December. The peak season is the perfect time for visiting wildlife centers and going hiking.
Peak Season in Nairobi (June-Early October)
The high (or peak) season in Nairobi tends to be from June to September (sometimes into early October). Temperatures are high, and the city is warm after three months of long rains. There are plenty of things to do in Nairobi this season, and planning ahead is a good idea.
You can go to Nairobi National Park for a game drive, join a city walking tour, or visit wildlife sanctuaries like the famous Giraffe Center. Karura Forest and Ngong Hills are perfect places if you're more into the great outdoors. Make sure you also experience the Nairobi nightlife and culinary scene.
The peak season in Nairobi coincides with school holidays and safari adventures in other parts of the country. Many tourists are visiting national parks and reserves, while others flock to the coast for beach vacations. Therefore, booking flights, trains, accommodation, and tours in advance is recommended.
Shoulder Season in Nairobi (November-February)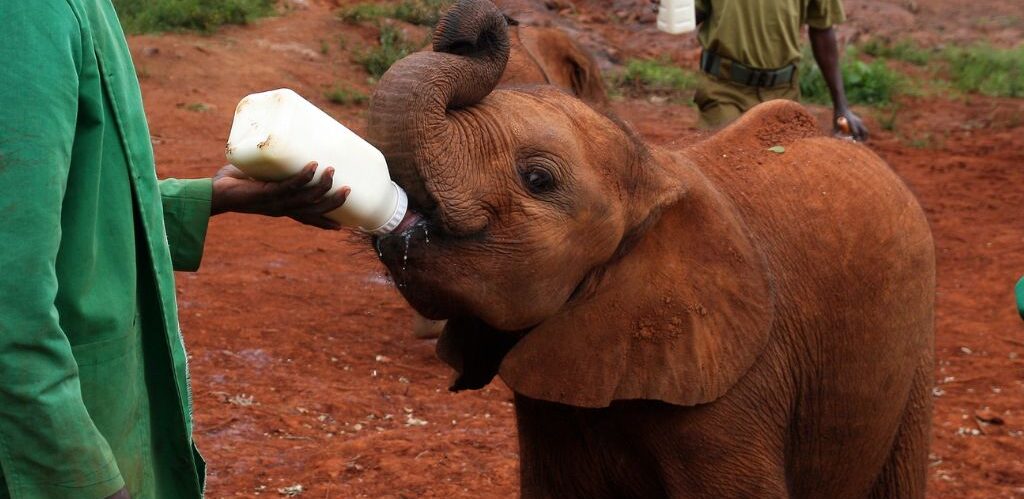 Shoulder season in Nairobi runs from November to February. The city ushers in the festive period at the end of short rains, which fall from October to early December. During this time, tourists and families visit Nairobi for its numerous attractions. To others, the city is a pit stop on their way to safari parks or beach destinations, leading to higher accommodation prices.
January and February are usually quiet and two of the best times to travel to Nairobi. During these months, it's dry, most tourists have left, and parents are busy taking their children back to school. If you're in the city in these months, you'll be able to experience luxury at very affordable prices.
The shoulder season hosts some of the best festivals in Nairobi. These include the Nairobi City Festival and StoryMoja Festival. You can also visit tourist destinations such as Elephant Nursery, Nairobi National Park, Oloolua Nature Trail, and the Railway Museum.
Off Season in Nairobi (March-May)
Heavy rain months in Nairobi are off-peak (or low) season. March through May experiences long rains and sees fewer tourists. However, due to climate changes, it primarily rains in April and early May. You'll get great deals on transportation, tours, hotels, and attractions if you dare visit during this period.
The low season in Nairobi is perfect for travelers who love indoor activities and nightlife. You can visit museums, discover historical sites and go clubbing. Some attractions, such as Elephant Nursery and Bomas of Kenya, are also open this season.
When to Visit Nairobi For Festivals
Many festivals, events, and concerts take place in Nairobi. These activities celebrate art, culture, music, literature, and sports in the country throughout the year. Therefore, there's no specific season to visit Nairobi for festivals; the best month depends on your taste.
To help you plan your visit to Nairobi, here are some of the best festivals and the months they're held in:
When to Visit Nairobi For Historical Sites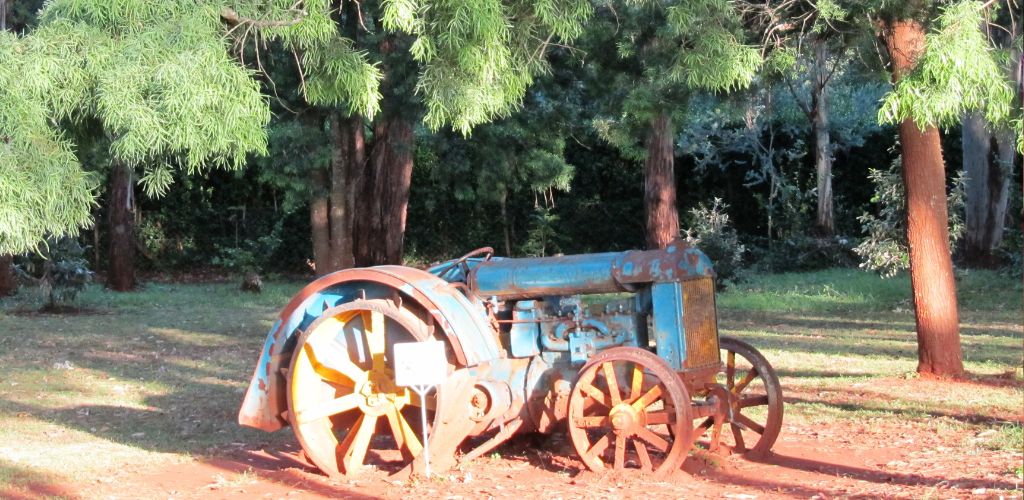 If you're wondering when the best time of year is to visit Nairobi for historical sites, I recommend the low season months (March to May). During this time, fewer people are exploring the city, and you'll be able to see all the places. Although ticket prices remain constant, there are great deals to be found on accommodation.
Visiting Nairobi's museums and monuments is also possible from June to September. This period is ideal for those unfazed by crowds and high season prices. The city is generally dry, and you can visit wildlife centers or join walking tours.
Some of my favorite places for history in the city include the following:
When to Visit Nairobi For Wildlife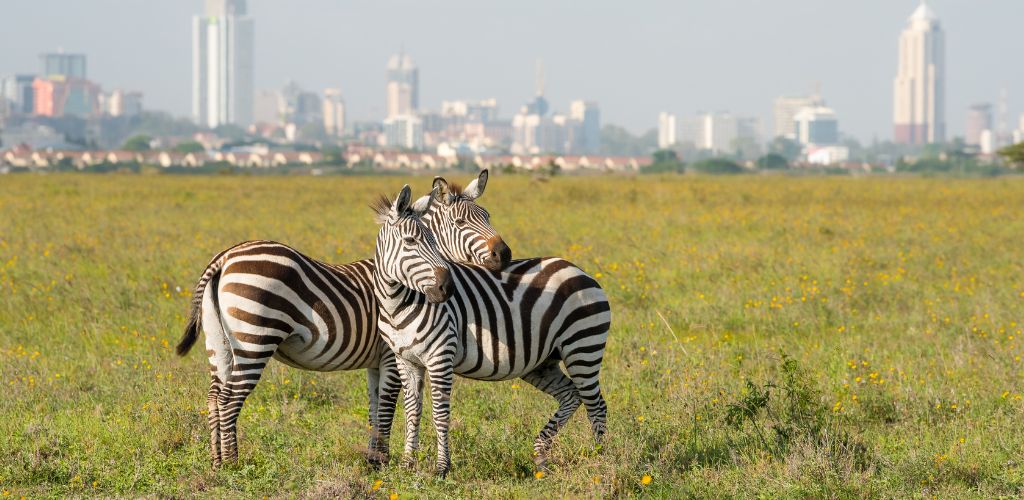 Although Nairobi is used as a base for safari expeditions upcountry, there are several wildlife centers in the city. These include Nairobi National Park, Giraffe Center, and the Elephant Nursery. If you have limited time in the capital, these places will show you what to expect in bigger game reserves and safari parks.
As a local tour guide, the best time for wildlife in Nairobi is between June and early October. It's dry during this period, and moving around is easy. However, this is peak season, so expect higher rates on accommodations and tours. For fewer crowds, January and February are great months to visit.
When to Visit Nairobi For Cheap Prices
The long rainy period between March and May is the best time to visit Nairobi if you're on a budget. Most hotels and tourist attraction sites are deserted during this low season. Prices are significantly reduced, and it's possible to get deals of up to 70% less than the standard rates.
Another of the best times to travel to Nairobi for cheap prices is January through February. Holidays are usually over for tourists and families, but the weather is perfect for exploration. If these months are an option, plan your trip to Nairobi on weekdays to get even better bargains on tours and accommodation.
When to Visit Nairobi For Hiking
I love hiking, and Nairobi offers an opportunity to do so with its nature trails, serene forest, and nearby hills. My favorites include the moderate Ngong Hills, the beautiful Karura Forest, and the tranquil Oloolua Nature Trail. You can also join a tour to Mount Longonot, less than two hours away.
If you're like me, there's no perfect time to hit the outdoors – any time is worth it. However, the rainy season isn't ideal for camping, picnicking, or running. To best experience hiking in Nairobi, visit in January, February, June, August, September, or early October when the trails are dry.
The Best Time to Visit Nairobi By Month
Nairobi is a fantastic city to visit all year round, thanks to its wide selection of activities, events, and moderate climate. Although its peak tourist season tends to coincide with the dry months, there's no reason why you should skip the shoulder months. The low-season months are also a unique time to visit, especially if you're watching your spending.
So, if you're planning a trip to Nairobi and wondering which month to visit, read on. In this section, I'll share a month-by-month breakdown with weather insights, prices, and recommended places to explore:
Nairobi in January
January is an excellent time to be in Nairobi, with the December crowds dwindling and pleasant weather in the city.
Weather in Nairobi in January
This is a dry and hot month in Nairobi, with temperatures above the 24°C mark. It's warm, and the clear sky makes it easy to catch sunrises and sunsets. Although most locals are busy with students returning to school, expect tourists in attractions sites, bars, and restaurants.
Things To Do in Nairobi in January
January in Nairobi is perfect for city sightseeing, being in nature, and game viewing. Most hotels are filled up early in the month, but you can still get some bargains if you book in advance.
Some of the best things to do during this month include hiking at Ngong Hills and wandering in the streets of Nairobi. You can also watch wildlife at Nairobi National Park or learn Kenyan history at Nairobi National Museum.
Nairobi in February
With its sunny days and warm nights, February is one of my favorite months in Nairobi.
Weather in Nairobi in February
Like January, February has excellent weather for exploring tourist attractions in Nairobi. Day temperatures range from 24°C to 29°C, and it's cool at night. As March approaches, it's usually cloudy with signs of rain, but traveling is still possible.
Things To Do in Nairobi in February
In addition to hiking and wildlife viewing, there are other activities in the city this month. You can explore Nairobi's nightlife, visit its neighborhoods, or attend a festival.
Story Moja, Safaricom Jazz, and Nairobi Restaurant Week are my favorite events in February. If you prefer experiencing people's culture and sightseeing, join this exciting city tour. You'll walk along Nairobi's busy streets, appreciating its architecture, markets, and historical sites.
Nairobi in March
The weather in Nairobi in March is cold and wet due to long rains that extend to May.
Weather in Nairobi in March
March is the beginning of the primary rainy season in Kenya. Heavy downpours affect outdoor activities, which often last the whole day. Most places in the city are wet, and roads in game parks and around the city are impassible.
However, climate changes have impacted weather patterns in the city, and sometimes rainfall is delayed until April. If this happens, you're left with mid-range temperatures, beautiful blue sky days, and hardly any other tourists around.
Things To Do in Nairobi in March
If you're not too concerned about rainfall, March in Kenya might be your best bet. You can visit notable city attractions, eat and drink, explore indoor historical sites, and take advantage of reduced accommodation prices.
In March, some of the best places to visit in Nairobi include the Railway Museum, August 7th Memorial Park, and the National Archives. For nightlife lovers, K1 Klub House and Quiver Lounge are great venues to hang out. You can also head out of Nairobi to the famous Masai Mara Game Reserve, which is dry year-round.
Nairobi in April
Cold weather and long rains continue in April, making it arguably the worst month to visit Nairobi and the rest of Kenya.
Weather in Nairobi in April
If you're visiting Nairobi in April, you'll need to layer up with warm clothing and carry a rain jacket. Heavy rain at night extends to the best of days, temperatures rarely rise beyond 21°C, and most places are wet.
Things To Do in Nairobi in April
Although it's quite a challenging month to visit Nairobi, April does have its perks. Game viewing at Nairobi National Park is affected, but visiting museums and enjoying the blooming green vegetation at Oloolua Nature Trail is possible. Rates on places to stay also tend to be at their lowest at this time of year.
For those who love experiencing local culture, head to Bomas of Kenya. Here, you can sit back and be entertained by acrobats, watch various cultural dances, and visit model homesteads of Kenyan communities. From there, head to The Carnivore Restaurant for a culinary experience or watch a local play at Kenya National Theatre.
Nairobi in May
The weather in May improves towards the end of the month, with slightly higher temperatures and fewer rainy days.
Weather in Nairobi in May
Similar to April, the weather in Nairobi in May is usually cold and wet, with temperatures only reaching around 23°C. It's generally cooler and wetter everywhere, but the city is preparing for the peak season.
You can expect more sunny days, and the environment is lush green. Visiting the city in May gives you more time to explore places before crowds start arriving in June.
Things To Do in Nairobi in May
May is an excellent time to be in Nairobi if you fancy outdoor activities. Karura Forest and Oloolua Nature Trail are exceptionally green, and bird melodies can be heard everywhere. Ngong Hills trail is less muddy, and although not completely clear, you can enjoy hiking without the hot January sun.
In addition to being in nature, you can explore the city's historical sites, experience its nightlife, or visit the Elephant Nursery. Labour Day celebrations in Kenya also take place in May.
Nairobi in June
June in Kenya marks the beginning of the high (or peak) travel season after the long rains.
Weather in Nairobi in June
June sees the last of the long rains, temperatures keep rising, and the city starts experiencing the effects of the high season. The scenery is green and beautiful everywhere, and national parks are lush with newborns playing in the tall grass. It's a popular time to visit Nairobi.
Temperatures in June are around 24°C on average, with highs of up to 28°C. The rain is over, and you can expect brighter days and warm nights. This month is ideal for indoor and outdoor activities and day trips from Nairobi to nearby destinations.
Things To Do in Nairobi in June
There are lots of incredible places to visit in Nairobi in June. These include the city's wildlife centers, nature places, historical sites, and more. If you're wondering where to begin, check out our guide on exciting things to do in Nairobi. You can also join day trips to Hell's Gate National Park or hike Mount Longonot.
There are also some significant events and festivals to attend, with my favorite being the Koroga Festival. This annual event celebrates African culture, art, music, fashion, and food through concerts.
Since June is the beginning of the peak travel season, accommodation prices are still reasonable. However, I recommend booking in advance to avoid the rush, which starts around mid-month.
Nairobi in July
Although most parts of Kenya are cold in July, Nairobi enjoys sunny days, making it possible to travel around the city comfortably.
Weather in Nairobi in July
July is a great time to visit Nairobi in terms of weather. Although it's cold sometimes, there's little rain, and you'll enjoy sunny days throughout the month. Temperatures are okay (17°C-25°C), and almost all tourist attractions are accessible.
I've spent many July months in Nairobi and find it a pleasant place to be. Although it's warmer than the countryside, you still need to pack for unpredictable weather. I recommend wearing light and warm clothes, sunblock, and hiking gear if you want to go outdoors.
Things To Do in Nairobi in July
Tourist attractions in Nairobi remain open in July. I recommend visiting museums (like the Nairobi National Museum) and tracking city monuments (like Kimathi and Tom Mboya statues). You can also join a tour of wildlife centers in the city, such as Elephant Nursery and Giraffe Center.
July is also a lovely time to head into the great outdoors. Whether you like hiking, jogging, chasing waterfalls, or birdwatching, this time of the year is perfect. You can go to Karura Forest, Nairobi Arboretum, Oloolua Nature Trail, or Ngong Hills – my favorite hiking trail near the city.
Even if you're not into nature and history, July in Nairobi offers an opportunity for more activities. These include watching live shows in theaters, hitting the clubs, and shopping. K1 Klub House is my go-to nightlife spot in the city for drinks, movies, live music, and good food.
Nairobi in August
August is a great time to be in Nairobi, but expect more tourists and higher prices on tours and accommodations – especially in major national parks.
Weather in Nairobi in August
Excellent weather continues in August. This is a peak travel month, with many tourists visiting Masai Mara for the annual great migration. Families also take advantage of the school holidays, and the whole country is busy – including the capital city.
You can expect temperatures of up to 27°C and a clear blue sky. You won't see any sign of rain in August, and travel destinations are accessible. Most accommodation facilities are fully booked; if you're lucky to get a room, it's usually overpriced.
Things To Do in Nairobi in August
Traveling to Nairobi in August is quite convenient. This month's pleasant weather conditions make it an ideal time to visit the city. You can indulge in city sightseeing, game viewing, hiking, and discover many historical sites.
Nairobi National Park, Bomas of Kenya, and the Railway Museum are some of the best attractions in and around the metropolis. You can also join this exciting tour of the Nairobi tourist circuit. It includes visiting Elephant Nursery, Giraffe Center, and Nairobi National Park.
Nairobi in September
September in Nairobi is warm and pleasant, with more sunny days than cloudy ones.
Weather in Nairobi in September
September is one of the hottest months in Nairobi, with daytime temperatures reaching up to 30°C. It cools a little during the night, so if you're visiting the city this month, pack something warm for the evenings. On the plus side, the city is dry, offering visitors a chance to explore various attraction sites.
Things To Do in Nairobi in September
September is an excellent time of year for outdoor excursions in Nairobi. If you love hiking and nature, Karura Forest, Ngong Hills, and Oloolua Nature Trail are all great places to add to your itinerary. For those who love history and arts, the city has several museums and galleries, including the lesser-known Nairobi Archives.
Events such as the Nairobi International Trade Fair also appear on the calendar, and together with indoor activities, barely a day will go by without you finding something to do.
September is in the peak season. Therefore, make sure you book accommodation and tours well in advance.
Nairobi in October
October in Nairobi marks the peak season's end and the beginning of the short rain period.
Weather in Nairobi in October
October marks the starting point of the "short rains" period, which begins late in the month. The weather changes from sunny and warm to relatively cold and wet. This comes with a transition from peak to shoulder season.
The first half of the month falls in the high season, with many tourists still out watching the wildebeest migration. During this time, Nairobi is less crowded, and you can get good deals on hotels and tours.
Towards the end of October, tourists arrive in the city, and prices hike for a short period. If you plan to stay in Nairobi in the second half of October, try booking tours and hotels in advance. Remember to carry warm clothes and rain gear.
Things To Do in Nairobi in October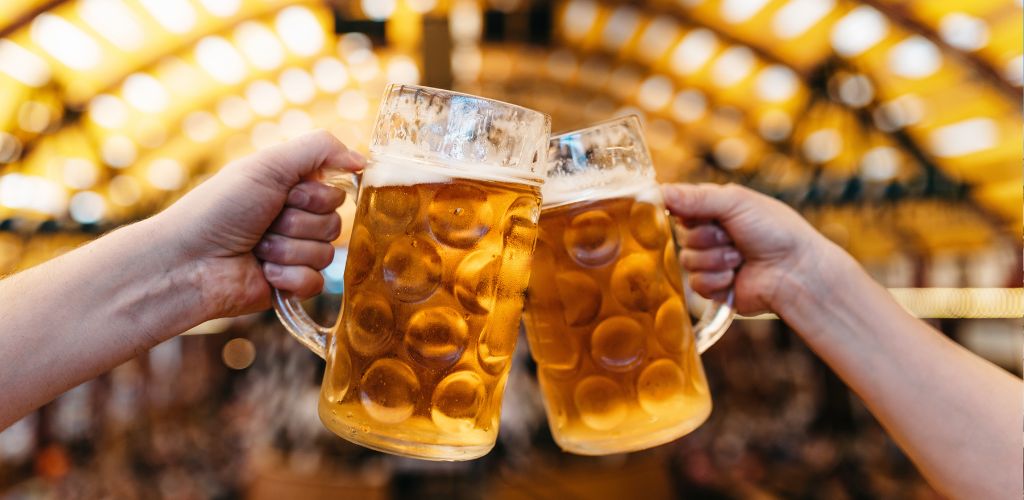 Although there are many places to visit in Nairobi in October, I recommend spending time exploring other parts of Kenya. This is usually the last best month weather-wise, and you want to visit national parks before it rains.
If you're into wildlife, head to Masai Mara or Amboseli National Park. Hell's Gate National Park is perfect for adventure seekers, where you can rock climb and bike ride, amongst other activities. The best places for hikers outside Nairobi are Ngong Hills and Mount Longonot.
Back in Nairobi, there are also several things to do. Besides visiting cultural centers, historical sites, and wildlife spots, you can attend festivals or go partying. My favorite events in October include Tusker Oktoberfest and Blankets and Wine.
Nairobi in November
Late October rains continue to November, but you can expect sunny days and warmer nights.
Weather in Nairobi in November
November in Nairobi brings a mix of short rains and hints of dry weather. Expect daily surprises, from cool mornings, sudden afternoon showers, and pleasant nights.
Temperatures range from 18°C in the mornings to around 25°C during the day, making it fairly mild. The air carries the scent of fresh rain on the earth, and the city landscapes burst with greenery. This makes November in Nairobi charming and lively.
There are few tourists in the country, and local schools are yet to break for holidays, making it one of the cheapest months to visit. Accommodation facilities are discounted, transport is cheap, and tours are affordable. It's an excellent time for outdoor adventures like safaris in nearby national parks or exploring markets and city streets.
Things To Do in Nairobi in November
Nairobi in November beckons with an enchanting blend of natural beauty and cultural heritage that will make your travels all the more memorable. This time of year is perfect for wildlife viewers as it minimally disrupts game drives. It's also ideal for cultural experiences and nightlife.
The Nairobi National Park is a must-visit, as you can witness newborn wildlife amidst tall grasses. You can also immerse yourself in the Kenyan culture by shopping for unique crafts and souvenirs at the City Market.
Carnivore Restaurant is a great place for a night out. Here, you can feast on exotic game meats, sample local beers, and listen to African music.
Nairobi in December
December is usually warm and merry, but the rates of accommodation, tours, and transport rise due to holidays.
Weather in Nairobi in December
June to September is the best time to travel to Nairobi weather-wise. However, December is the busiest month. It's also usually warm, and the environment is blooming with different flowers, including the beautiful bougainvilleas.
Schools have closed for long holidays during this time, and Nairobi attracts festive holidaymakers in droves. Hotels, tours, and domestic flights are expensive, and top attractions are crowded.
Things To Do in Nairobi in December
December is a month of relaxation, celebrations, and traveling with family and friends. With its numerous events and fun places to visit, Nairobi is great for all that and more. You can walk around, visit museums, see wildlife, or discover the city's culinary and nightlife scene.
Besides public holidays such as Christmas and Jamhuri Day, keep an eye out for events such as Blankets and Wine and the Nairobi City Festival. You can also venture outside the city and attend famous festivals like Beneath the Baobabs in Kilifi.
Best Time to Visit Nairobi: FAQs
Below are answers to some commonly asked questions about the best time to go to Nairobi:
Which is the best month to visit Nairobi?
The best months to visit Nairobi for pleasant weather are usually June to October and December to February. These months are considered the dry seasons and offer comfortable temperatures for wildlife safaris and outdoor adventures.
Should I visit Nairobi in the winter?
Unlike many other parts of the world, Nairobi doesn't have a winter season. Instead, it has two rainy seasons (long rains and short rains), and a dry season. The dry season, which occurs from June to September, is a favorable time to visit the city.
Which is the hottest month in Nairobi?
Nairobi has two hottest months – January and February. You can expect high daytime temperatures that often reach up to 29°C.
Which is the rainiest month in Nairobi?
Nairobi experiences two main rainy seasons. The long rains occur from March to May, with April being the wettest month overall. The short rains occur from October to early December, with November being the rainiest.
Which is the coldest month in Nairobi?
Although Nairobi's climate remains mild and consistent year-round, July is considered the coldest month. It has slightly lower temperatures compared to other months.
Now You Know the Best Time to Visit Nairobi
Nairobi is an incredible city that attracts visitors year-round. Each season has a wealth of experiences, offering a unique perspective on the city's beauty.
The city has something to offer every traveler; whether you prefer the dry, wildlife-rich months, the lush greenery of the wet season, or the budget-friendly low and shoulder periods.
I hope this guide for the best time to visit Nairobi for weather and costs has been helpful. If so, you can now pick a season and confidently plan a wonderful trip to my home capital – to explore and create memories that will last forever.