Sleeping in a treehouse, sounds like a childhood dream…or in this case, an adult reality! We arrived in Olympos and were planning to stay in one of the infamous treehouses that the area is known for. They're technically not built in trees, they're more like platform huts set high up with a ladder to get to them.
We took one look at the treehouse and at that moment realized that we have become midrange travellers, also known as "flashpackers" in the backpacker world. The budget backpacker in us was screaming "take the treehouse, it's cheaper!", but we just couldn't do it. They weren't sealed at all, there were massive gaps in the wood walls and a huge gap between the door and the roof, there was no a/c or a fan (it had been 35degrees each day), the bathroom was shared and outside, and there wasn't a mosquito net.
After being at Kabak, we knew what kind of spiders are in these parts…so a net was necessary. If there was a net, I think we would've taken the room. Anyways, we opted for a nice, brand new bungalow, completely sealed, bathroom inside the room, hardwood floors and a/c…and we didn't regret it one bit.
The area we were staying in was beautiful. It was completely set in the forest, nice and quiet and had huge cliffs all around. The pension (hotel) had a ping pong table, a huge buffet for dinner and breakfast each day and the staff would make a bonfire each night. We spent 3 nights there and it was so unbelievably scorching hot that we couldn't do much other than relax in the treehouse-style hangout areas the pension had set up.
We did manage to peel ourselves away from the shade to see the ruins of Olympos, they were on the way to the beach so we didn't really have a choice! The ruins were interesting but we've seen so many amazing ruins and temples on this historic trip that we weren't all that bothered. We went to the beach and there wasn't any shade so we just went for a few swims and that was all we could handle. Even the makeshift shade didn't stand a chance in that heat.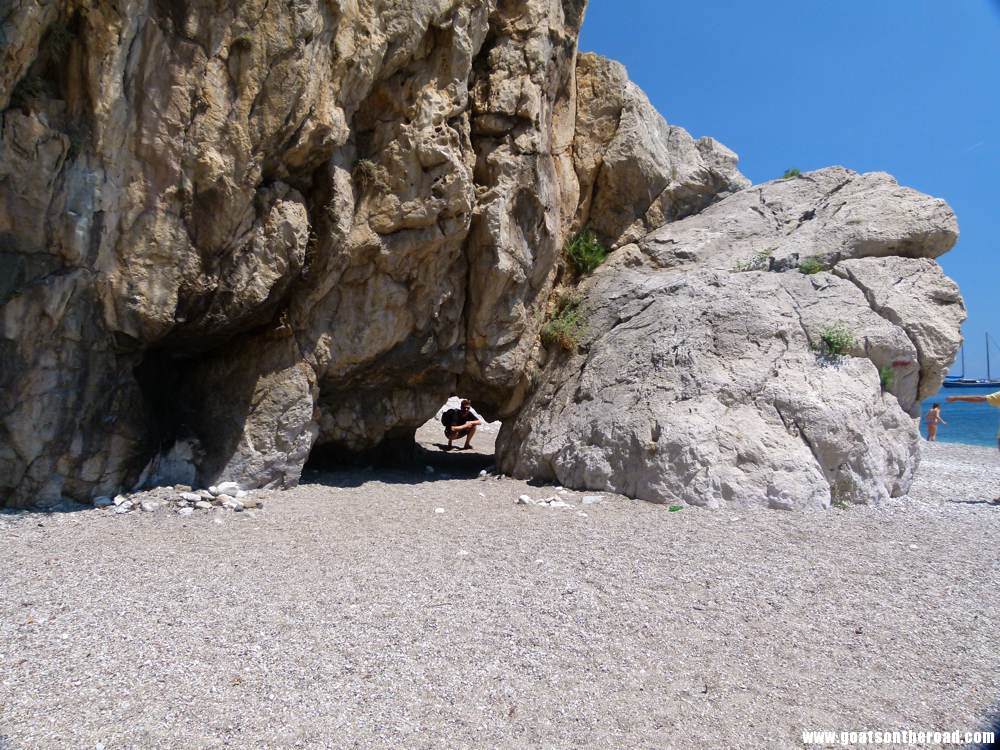 We made our way to Chimaera one night at 10:00pm to see the mystical burning rocks. A group of about 15 different flames bursting out of the rocks of Mt. Olympos. They have been burning for years and years. Gas seeps from the earth and once it makes contact with the air, it bursts into flames. It contains some methane, but the exact composition of the gas is unknown. If the flames are covered up, they will start to burn again instantly once uncovered! They were amazing. We walked up in the dark and watched them glowing for about 1/2 an hour before heading back to our room.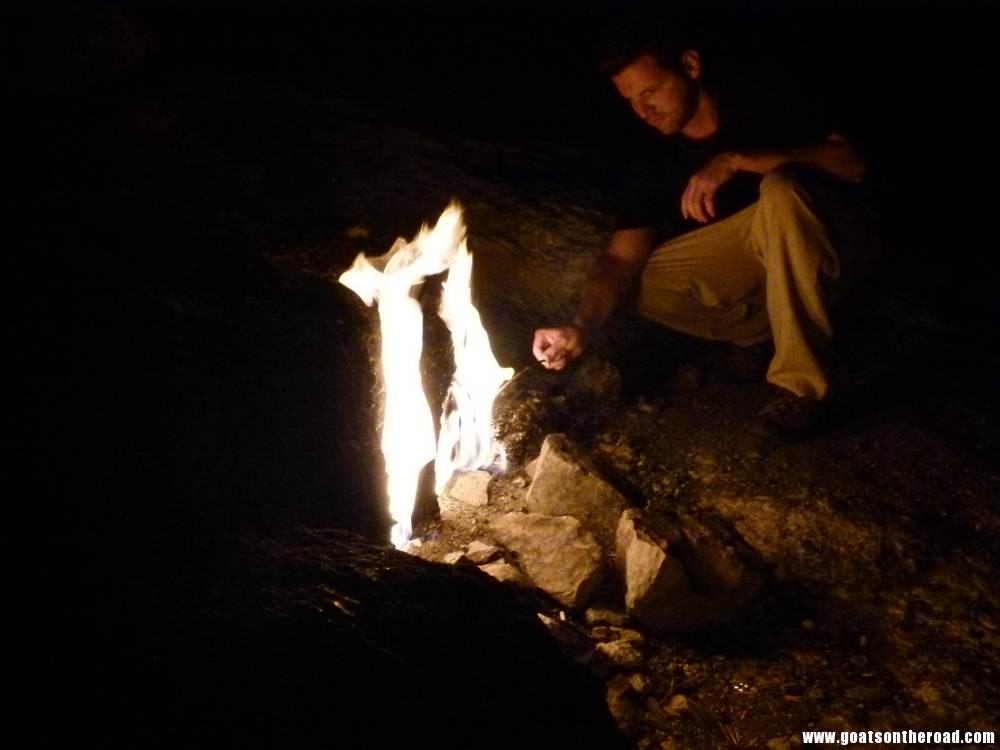 After lazing around for 3 days, we thought it was time to make a move. Heading northeast, we made our way to the dreamland of Cappadocia, home of the fairy chimneys, colourful valleys, castles and underground cities.
Like this Post? Pin it!