If you're interested in becoming an online English teacher, you might have heard about a company called Palfish. This smartphone-based online teaching platform gets a lot of love and great reviews — for good reason.
In this Palfish review guide, I'll cover what this company is, what the teacher requirements are, what the Palfish salary is, and how you can get started teaching today.
I'm a professional ESL teacher and teaching online has allowed me to work from anywhere in the world, while fulfilling my two passions — teaching and travelling.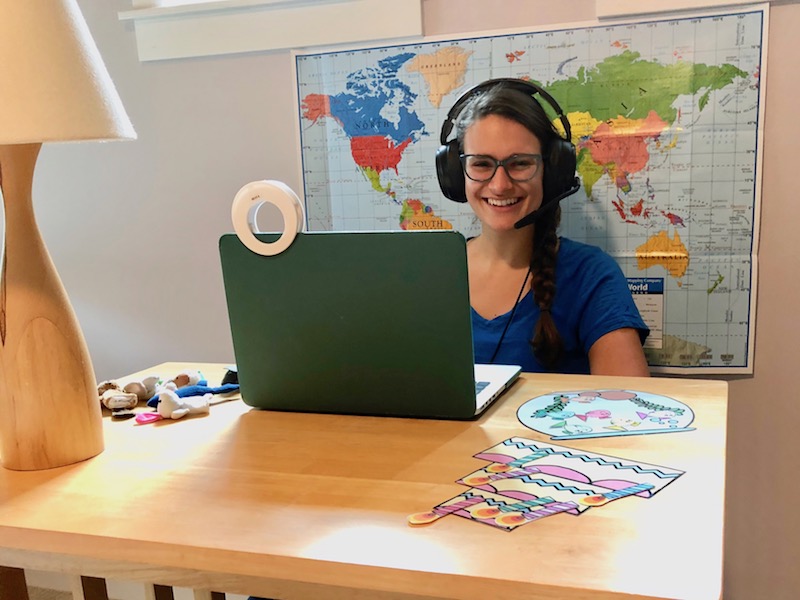 Learn more about my personal teaching experience in this Palfish review.
About Palfish
Palfish is an online English platform where native speakers can teach English to adults or children from China. Unlike many popular online ESL companies, all Palfish lessons and the entire application process are held through the Palfish smartphone app.
The company has two main programs: Palfish Freetalk and Palfish Official Kids Course.
Palfish Freetalk
With this program, you can teach adults in a freestyle format. There aren't any predetermined lesson plans. You and your student will have a phone or video call and practice conversation skills. You are paid by the minute.
Palfish Official Kids Course
With this program, you will be provided with curriculum and lesson plans in advance. Lessons are one-on-one with children and last for 25-minutes.
For Palfish Official Kids Course lessons, you will open up your availability in advance and parents can book you. Teachers receive a set pay rate per class and typically make more money than Freetalk teachers.
Why Become A Palfish Teacher
Palfish is an awesome option if you want to teach English online without a degree or without experience. You have the option to teach either adults or children, meaning you can add some variety to your day by mixing up your student type.
Also, you can choose between more free-flowing conversation classes or pre-booked 25-minute structured lessons with the provided curriculum.

Finally, Palfish is one of the few online teaching companies that provides lessons and pays around $20/hour that will hire teachers without Bachelor's degrees.
My Palfish Experience
I decided to sign up for Palfish after hearing good reviews from friends. My blog readers often ask questions about where they can teach online without a BA degree so I wanted to learn more about this promising platform.
I tested out Palfish so I could see what it was like and help my readers get hired too!
Initially, I liked how simple the hiring process was. My first call with an adult Palfish Freetalk student took place shortly after I signed up and we talked about his hobbies and his upcoming university holiday plans.
Since we did a voice call, not video, I was able to lay on my couch and chat like I was talking to a friend. I used the "text" feature built into the Palfish app to send my student messages and corrections if needed.
The main focus of our interaction was practicing the natural flow of conversation, which was so fun!
I'm extremely satisfied with my VIPKID online teaching job, but I really like the variety of being able to teach an adult (rather than a young child) in a different format. I also like the fact that I could teach outside of peak times for children in China — which means more job opportunities.
Palfish Requirements
There are a few requirements to become a Palfish teacher.
Teacher Qualifications
The Palfish requirements are different depending on which teacher program you sign up with.
Palfish Freetalk: Palfish Freetalk teachers must be native English speakers and have strong English communication skills. Freetalk teachers will also need a TEFL certification and some kind of experience working with students in some way.
Palfish Official Kids Course: Palfish Official Kids Course teachers must be native speakers from the USA, Canada, United Kingdom, New Zealand, Ireland, or Australia. Applicants should have a TEFL certification and be available to teach at least 10 hours per week.
While this isn't listed on their official website, I've heard anecdotally that Palfish is no longer hiring teachers from the state of California.
I do not know an official reason for this, however many online ESL platforms stopped hiring teachers from California around the same time that California passed new independent contractor legislation.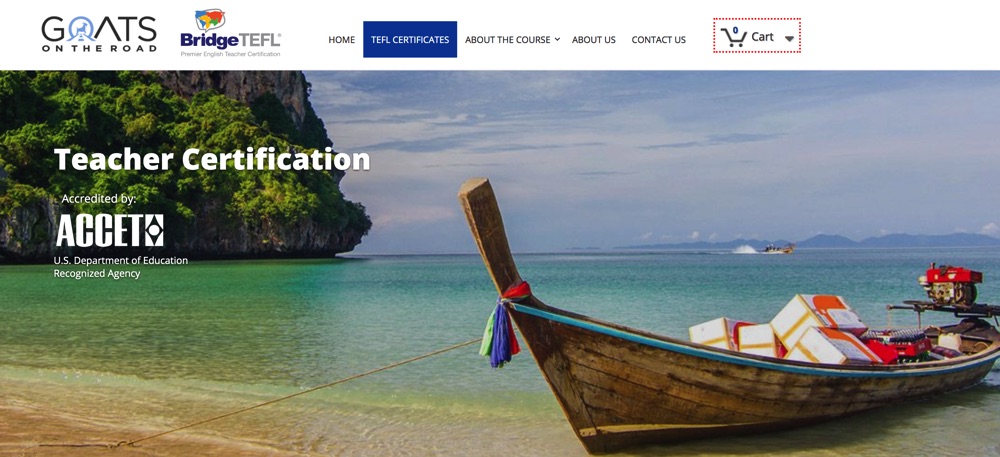 Technical Requirements
The technical requirements for Palfish are straightforward. You need a smartphone or tablet for teaching classes. You also need a high-speed internet connection.
While it doesn't explicitly say that headsets are required on their website, you'll probably want to use a headset for your Palfish classes. This will ensure a better sound quality for you and your student and minimize the risk of background noises disrupting your lesson.
How To Get Hired With Palfish
Whether you want to teach with Palfish Freetalk or Palfish Official Kids course, the application process starts the same way.
All teachers will begin by joining Palfish Freetalk. Then, if you meet the requirements for Palfish Official Kids, you'll be able to apply after your Freetalk account has been approved.
Step 1: Join Palfish Freetalk
Begin by downloading the Palfish App onto your smartphone or tablet. The teacher app is called "Palfish Teacher – English Tutor." You'll be prompted to put in your phone number. This is how they verify that you're a real person.
Once your phone number has been approved, you'll fill out your username, password, and some basic information about yourself.
There is also a place where you can add your TEFL certification information, including the number from your certification.
Next, you'll choose your profile photo and write a teacher bio that prospective students will be able to read. Palfish suggests that you use a clear and professional photo that only has you in it.
For the teacher bio, you should include information like your name, nationality, teaching experiences, and what students can expect from your lessons. Palfish students love emojis, so Palfish recommends using a few throughout your bio.
Next, you'll include an audio clip of yourself speaking. This allows potential students to hear your voice before booking a lesson with you. You want your sample to be clear, easy to understand, and free from background noise.
Once you've provided all the required information, you'll wait for your account to be approved.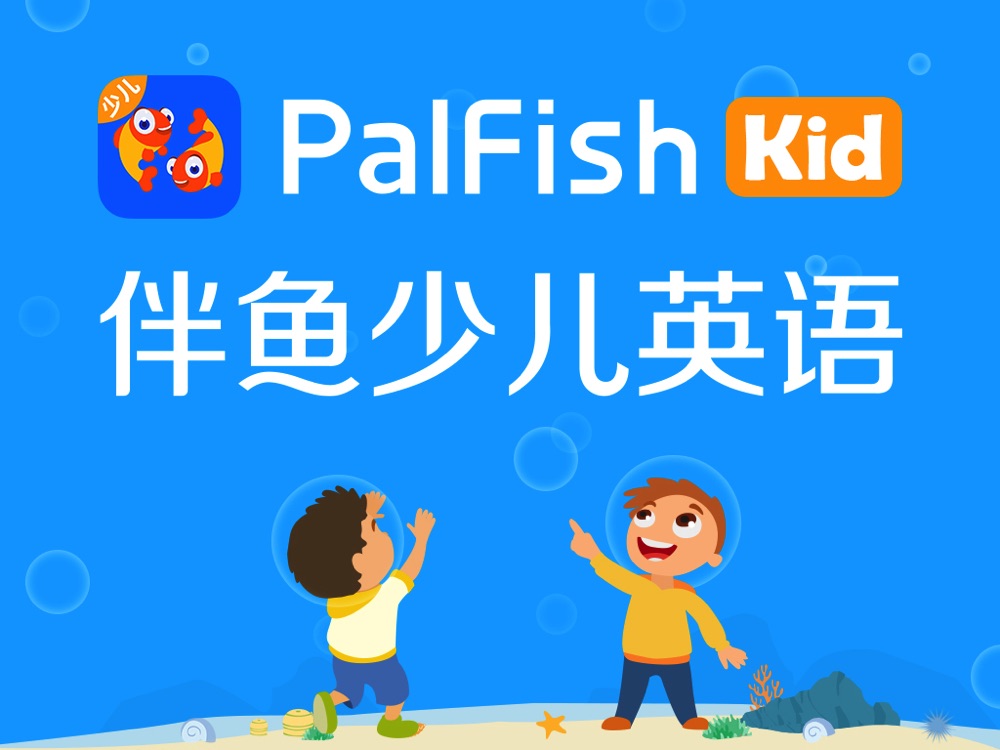 Step 2: Apply for Palfish Official Kids Course (Optional)
Once your Palfish Freetalk account has been approved, you'll see an option to apply to the Official Kids Course if you meet the requirements.
In the Palfish App, look for the button that says "Application." Select it and you'll be taken to the Official Kids Course application portal.
Next, you'll tell Palfish what times you're available for Official Kids Course lessons. Because these are booked by students in advance, Palfish needs to have an idea of when you can work.
After you've shared your availability, you'll see instructions for how to complete your recorded interview. Palfish will provide you with a lesson that allows you to demonstrate your teaching skills. You can review the slides and record your interview when you feel prepared.
There won't be a student in the classroom during the interview, so you'll need to pretend to teach as if there is a child present.
Since Palfish Official Kids Courses are designed for children, it's a good idea to use props and stuffed animals as teaching tools. You should also make sure your classroom space has good lighting and is free from noise and distractions.
After you pass the Palfish Official Kids Course interview, Palfish will give you company materials to review. Make sure you read everything because you'll need to pass a quiz about the information provided.
Once you've completed every step in the hiring process, you'll wait for your approval. Palfish will update your teaching status in the app so make sure to check it often.
How Do Palfish Lessons Work?
Here's a quick breakdown of how each style of lesson works.
Palfish Freetalk
These lessons are casual and conversation-based. To teach a Freetalk lesson, you can either sign in to the app and click "Start Tutoring" whenever you feel like it, or you can open up your schedule for students to book you in advance.
I prefer to use the "Start Tutoring" button to teach when I have spare time, but some teachers like the structure of advanced bookings.
During the lesson, your goal is to practice conversation skills with your student. The call is one-on-one, so ask your student lots of questions to encourage speaking and listening practice.
When I taught my first Freetalk lesson, I asked my student if there was anything he wanted to discuss on the call. He had university exams coming up and then was taking a holiday. We talked about his exams and his career plans for the future.
Then we talked about his vacation plans. The conversation naturally turned to travel and we learned that we both love exploring new places. We spoke for about 20 minutes before he had to leave.
For Freetalk classes, the duration of the call is up to the teacher and the student.
Palfish Official Kids Course
Lessons for this class are provided and follow a structured curriculum.
These lessons are one-on-one and last for 25-minutes. You will teach your lessons over video chat and Palfish will expect to see a well-lit classroom environment and some visual aids to accompany the lesson.
The upside to teaching with the Palfish Official Kids program is that you don't have to do any lesson planning and your schedule will usually be more structured than with Freetalk — which is a pro or a con depending on your teaching style.
Palfish Seminars
As a Palfish teacher, you also have the option to hold seminars. These are small group classes about a particular topic. You will create the lesson materials and you can charge per student that enrolls. This is a great way to lead conversational classes about topics you're interested in.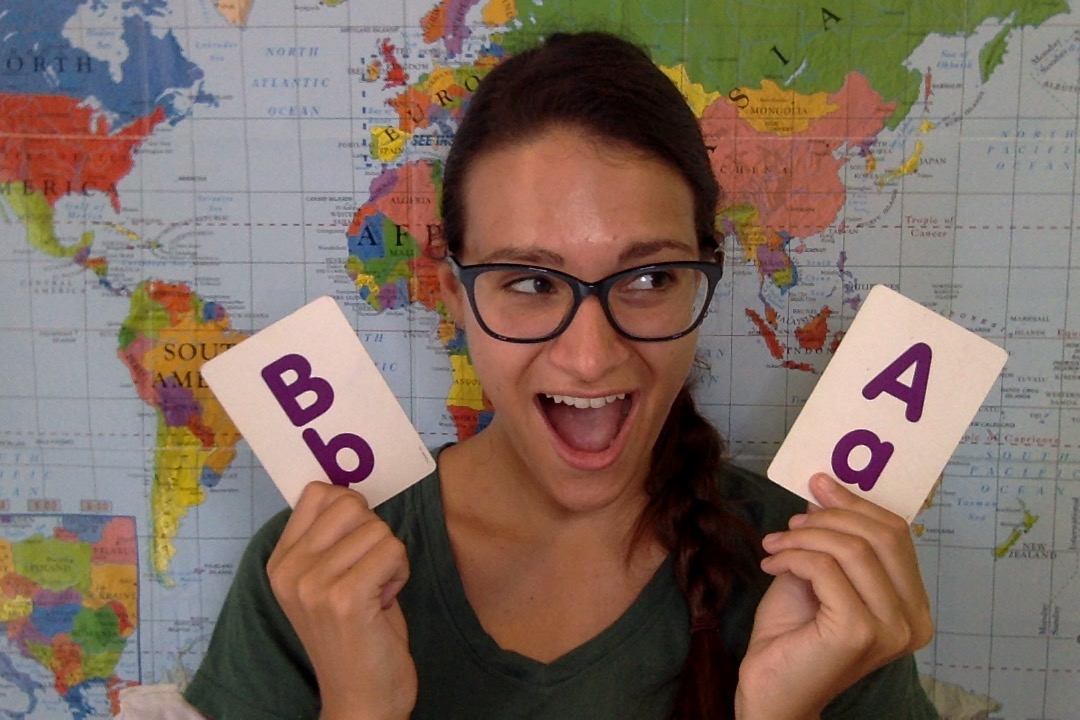 Palfish Live Streaming Lessons
Finally, you can create a live streaming lesson on Palfish. You'll teach a live lesson and any students who are interested can join.
Some teachers charge for live streams but others offer them for free to attract potential students. This can be a great way to get your name out there if you're having trouble getting booked.
Live stream lessons can be about anything you want and an unlimited number of students can join. Both Freetalk and Official Kids Course teachers have the ability to create live stream lessons.
Palfish Schedule And Bookings
Your Palfish schedule and booking process will depend on which kind of lessons you're offering.
For Palfish Freetalk, you can log in whenever it is convenient for you. In the Palfish App, you can toggle on the green "Start Tutoring" button, and students will be able to call you. When you're no longer available, you can toggle off the "Start Tutoring" button to stop receiving calls.
There are no minimum or maximum teaching hours for Palfish Freetalk teachers.
For Palfish Official Kids Courses, you're free to adjust your schedule as you please. You can add or remove time slots from your availability as needed but remember that once a lesson is booked by a student, you won't be able to change it.
Palfish expects Official Kids Course teachers to work 10 hours per week during peak time, which is 6:00 pm – 9:00 pm Beijing time Monday – Sunday, and 9:00 am – 10:00 pm Beijing Time Saturday – Sunday.
How Much Is The Palfish Salary?
How much you're paid with Palfish depends on which type of teacher you are.
Palfish Freetalk Salary
Freetalk teachers set their own pay rates. When you create your account, you'll choose your normal rate per minute as well as your trial lesson rate per minute. Palfish keeps 20% of your lesson fee for Freetalk Lessons.
According to the Palfish website, most teachers make between $10-$18 per hour on Palfish Freetalk.
Palfish Official Kids Course Salary
Palfish Official Kids Course teachers are paid a set rate of $16-$22 per hour. Official Kids Teachers can also earn bonuses. Right now, Palfish offers the following bonuses:
5¥ ($0.75) per lesson for showing up on time
200¥ ($28.50) if you teach a trial class and that student signs up for a Palfish package
200¥ ($28.50) if you're not late or absent for the entire month
100¥ ($14.30) props reimbursement when you get started (automatically given to all Official Kids Course teachers)
Palfish pays teachers in RMB via Payoneer.
Using "Moments" To Be A Successful Palfish Teacher
One of the unique parts of Palfish is that you'll be responsible for marketing yourself to potential students. To do this, Palfish gives you the ability to share "Moments."
Moments work like social media posts. You can share a picture or caption that other people on the app can see in their feed.
If you aren't sure how to get students to call in, use the Moments feature. I shared a few pictures and engaged with other Moments for about ten minutes and then received my first call.
One of the Moments I shared was a photo of me in my classroom with a caption that invited students to call me. Another Moment I shared was a photo of my cats and I asked if anyone wanted to talk about pets.
This will help you get on the radar of prospective students when you're first starting out and can help you grow your following.
Palfish Review
Here are some of the pros and cons of teaching with Palfish.
Pros Of Teaching With Palfish
Palfish is one of my highest recommended online teaching companies for people without a Bachelor's degree. With a straightforward hiring process and minimal teacher requirements, Palfish is a great option for aspiring teachers to get their foot in the door.
The pay for Palfish is also an upside.
Freetalk teachers can set their own pay rates and Official Kids Course teachers are paid at a rate comparable to companies with stricter hiring requirements.
Of all the companies that offer a set curriculum to students in a one-on-one environment, Palfish is one of the only companies that doesn't require a BA degree.
Finally, teaching with Palfish is fun! I like how they have lessons for all kinds of learners and a variety of formats for teachers to choose from. No matter your teaching style, there's a good chance you can find something you enjoy with Palfish.
Cons Of Teaching With Palfish
The biggest potential downside of teaching with Palfish is that you have to do all your own marketing. This is standard for most language marketplace websites, but it can be frustrating for teachers who would rather have students assigned to them.
Because you have to attract your own students, you'll need to put some thought into your profile, audio sample, and the content you post on "Moments." You also might need to host some free live streams to attract your initial group of students.
Is Palfish Right For Me?
Palfish is a great option for teachers who want to work with both children and adults. Because Palfish has the Freetalk program, live streaming, and the Official Kids Course, you can easily add variety to your teaching schedule.
Palfish is also an ideal option if you want to teach from your smartphone. For teachers who don't want to invest in a laptop or other teaching device, Palfish can be an accessible online teaching solution.
Finally, Palfish is one of my favorite platforms for teachers who don't have a BA degree. At this time, Palfish only requires that teachers have a TEFL Certification and are native English speakers. This means it has lower barriers to entry than other popular platforms.
Palfish might be a great fit for you if you want to teach English from your phone without a BA degree and want to work with both children and adults. It's also a great fit if you want to meet people from around the world and have interesting conversations.
I enjoyed my Palfish experience and I'm looking forward to having more Freetalk classes in the future.
I hope you found this Palfish review useful! Click here to get started as a Palfish teacher, or learn more about the company on their Facebook page. If you don't have your TEFL yet, click here to see a review of the top 7 best TEFL online courses. Or, check out this affordable TEFL and use discount code: GOATS35 for 35% off.
Note: the lead image in this article is courtesy of Shutterstock.
Like This Article? Pin it!