Chasing passions and following dreams is becoming the norm as people begin to move away from the traditional nine to five, towards the goal of doing what they love.
I became an entrepreneur by starting my own business a year ago. I embarked on the journey of turning passion into profit and, thankfully, was successful.
I'm interested in graphic design, art, writing and marketing, so I turned my interests into income by creating a design studio and social media marketing business online.
These days, I'm my own boss, can live and work from anywhere in the world, and I love what I do! In this article, I'll share my best tips and tricks on how to monetize your passion.
Here are 10 ways to go from passion to profit in no time.
For more inspiration about changing your lifestyle and turning your passion into profit, have a look at the new Go Forth series on YouTube by GoDaddy. The mini-series follows the journey of 3 athletes who start their own businesses driven by their interests. Tony Hawk (the legendary skateboarding icon) is also featured in the series!
1. Write About Your Interests
One of the simplest ways to go from doing something you love to profiting from it is to write about it.
Most people have some sort of writing experience — students write essays, adults write resumes and cover letters, etc. Here are a few different ways to write about your interests, and in turn, make money.
Start a Blog
A simple way is to start a blog around the topic you are knowledgeable and excited about. However, profit is usually something that beginning bloggers have to wait for until they get their website traffic numbers up.
Having said that, with proper SEO, excellent content, and some hustle, it's definitely possible to build a six-figure blog in just a year.
With blogging, most money is made through affiliate marketing and ad networks. Once you have a following on your blog, you could also start using other ideas from this list, such as creating a product, to enhance your profit even more.
Write a Book
Another option is to create an ebook or write a physical book. You can self-publish and sell it through channels such as your own website, social media, and Amazon.
It's easier than ever to self-publish, and if you aren't a designer and want a professional-looking cover, then you can search on websites like Upwork to easily hire someone for a one-off project.
Or, if you'd like to give it a try yourself, have a look at simple design programs like Canva.
Freelance Writing
If you aren't interested in starting your own website or writing a book, you could always write for others. Pitch newspapers, magazines, or other blogs on the topic you're an expert in.
Writing stories or informative pieces on a topic you're interested in really won't feel like work at all. It's easier than you think to find online writing jobs and beginner freelance writing work, and the pay can be quite good depending on the publisher.
2. Become an Expert Speaker
Another way of turning passion into profit is to become a public speaker. There are tons of different events that happen every year around the globe, on a wide variety of topics.
Many of these events are looking for either established speakers in the industry or people who are incredibly passionate and knowledgeable about the topic, but haven't got their foot in the door — just yet.
While some of the very first speaking events you do might be unpaid or at a lower rate because of your lack of experience, the more you go to these events, the more recognized and accomplished you'll become, which in turn leads to a higher income.
Over time, you may start to get invited to more significant events, which will not only pay more, but help grow your audience and brand presence.
According to Harvard Business Review, newbie speakers can charge around $500 – $2,500, while experts (authors, those with a large following, etc.) can earn $10,000 – $25,000 per talk. Being able to earn that much money while discussing something you love, is a pretty good deal!
If you aren't a huge fan of speaking in front of large audiences, there's another option.
These days, many speaking events are actually held online. Starting out with a few online events can help give you a confidence boost and can be a good practice run for in-person public speaking seminars.
3. Create a Product
To turn your passion into profit, you could also create a product. And, of course, these days you can create both a physical product and an online one as well.
Digital Products
One route to consider is a digital product, which is the best idea considering so much of the world is online.
These products could be in the form of PDFs, booklets, printables, video tutorials, cheatsheets, or something else that has to do with the industry you're excited about.
Physical Products
Another option is to look into physical products. This could be done with drop shipping if you want to make items like t-shirts, sweatshirts, bags, cups, or framed art.
A physical product could also include something that you feel could be invented to help out the industry.
Creating Tech Products
Technology could be another way to make money if you're wondering how to monetize your passion.
You could create an app, plug-in, video game, or some other sort of downloadable tech product that you could sell. Anything that fills a gap in the market and could help other people in the industry.
4. Create a Community
Community building is another excellent way to profit from your passion. Luckily, no matter your interests, this can be applicable. This includes if you're a graphic designer, yogi, fashionista, surfer, culinary chef or baker.
In the Go Forth series I mentioned earlier in this article, Tony Hawk says: "If you can find something you absolutely love doing and is your meaning for living and you can turn that into a business, that's it, that's the top of the dreams right there."
Imagine doing the activity you love while being surrounded by like-minded people and making an income from it! There's no better way to turn passion to profit.
For example, if you absolutely love yoga, you could create a yoga retreat to build a community with others that have similar interests as you.
Of course, not only would you be surrounded by fellow yogis, but you would charge people to attend and in turn, earn an income doing something you love.
You'll come out of the experience with new friends, and will have a new community that you can connect with in the future if you host more retreats or have products to sell.
Other community ideas include running guided tours (if you love travelling, sports, or history, etc.), hosting cooking classes, running surf camps, or setting up co-working or co-living spaces.
Build a community, and surround yourself with people in your niche. This is a fun way to go from passion to profit!
5. Become a Coach or Consultant
If you're wondering how to monetize your passion and love being a leader and helping others, consider becoming a coach or consultant on the subject you are enthusiastic about.
This can be a great way to make money. Consultants, because they specialize in a subject, actually can charge quite a bit for their services.
As you gain more of a reputation and begin to garner testimonials, you'll also be able to raise your rates. As time goes on, you could even start a coaching group or mentorship program where you help other people in a larger community.
The great thing about being a coach or consultant is that you can easily offer these services from anywhere in the world, which opens up your potential client base.
If you're located in New Jersey in the USA, you could offer to coach digitally to people in the United Kingdom and Canada while offering in-person services in your state or surrounding area.
If you're interested in home decor, you could be an interior design consultant. People passionate about social media could be marketing consultants, and those who love food could be culinary consultants.
Consultancy or coaching can also be applicable to any type of interest.
6. Start Making YouTube Videos
Thanks to the internet, turning passion into profit is a lot easier now than it was thirty years ago. There are thousands of people doing what they love, filming it, and uploading videos to platforms like YouTube.
Just think about it. How many people on YouTube do you watch? There are many creators who share their passions through their videos, only to end up being a huge success from their videography a few years later!
On YouTube, any hobby and interest can be turned into profit, with income earned through ads and sponsors (among other ways).
Travel fanatics can make travel vlogs or documentaries. Rock climbers can make videos about their climbs and vlog the whole experience.
Chefs can start a cooking show and post a video online. Those who love the great outdoors can create useful videos about survival situations, fishing, camping, and more.
To turn your passion into profit, YouTube is a great avenue to consider. When it comes to video quality, you don't even need to buy a super-expensive camera. All you need is a phone or a camera on a computer.
The same goes with editing, nothing special is needed for editing a video. Use the free video editing software that comes on your computer when first starting out. Your personality and enthusiasm shining through the video will make people subscribe!
7. Create a Course
It's easier now than ever to create a course. If you're tech-savvy or are able to follow along with online tutorials, you don't need to hire someone to help you.
Grow Your Blog & Earn Money
In our Free SEO Training, we teach you how to take your hobby blog and turn it into a full-time, money-making machine using Advanced SEO and our ABC Monetization Formula that works on any type of website or blog.
Courses today can be either online or in-person, but they're usually online just for the ease of it.
Online courses are very simple to make. This can be particularly helpful to genres that can have "how-to" tutorials, like gardening, website design, cooking, or fashion.
There are many great course platforms online that are affordable. Some more popular ones include Teachable, Thinkific, and Podia, among others. Goats On The Road uses and recommends Teachable for online courses.
With programs like this, you're able to create a course, and upload it to the platform. Then, people can sign up at any time and go through the materials at their own pace.
Most courses include text-based media and video as well. Plus, extra learning material should also be included, such as monthly calls with your students, a workbook, access to a VIP Facebook group, or weekly homework as they go through the course to stay on track.
8. Become an Investor
To make money from your passion, you could also consider being an investor.
This might be more applicable to people who have a bit of extra cash to put into their side hustle. But, it can easily pay off in the long run if you invest in the right type of businesses.
Most investors will find businesses or startups that are in the industry they're most interested in.
As an example, if you care for the environment, maybe you'd find a startup business that creates eco-friendly products. Or, if you have an eye for fashion, maybe there's a clothing company that needs a partner.
If the company is a success, you could make a nice return on your investment — while being a part of helping a small business grow.
9. Network, Network, Network
Believe it or not, but networking can be a great way to profit from your interests. You never know who you might connect with that will help you on your journey.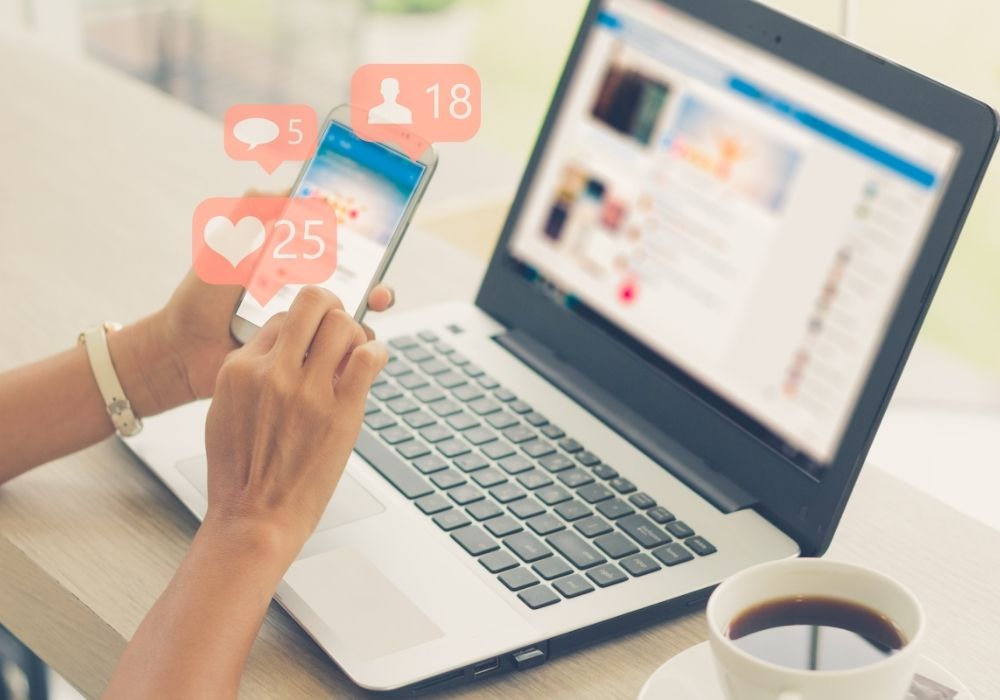 This is even more true if you aren't necessarily sure just how you will make money from your passions — yet.
You can network through social media, with friends and family, on platforms like LinkedIn, or even through your past employers. Always keep business cards with you when attending events, too, because you never know when that card will come in handy.
As the successful sales trainer and author Grant Cardone says, "It takes contacts to make contracts."
Maybe the person next to you at an event is looking to start a business in the exact niche you are, and would love to partner with you. Perhaps a friend of a friend is looking for an investment in something you are looking to get involved with.
Or, maybe you meet someone who can offer a wealth of information and guidance with getting your new business off the ground! Meet people, be genuine, and collaborate where you can.
10. Host an Event
Last but not least, you could also consider hosting an event around whichever topic you are interested in.
Events can be a great way to make money and raise awareness for your passion project or business. It can also be a perfect way to connect with other people with similar interests.
This form of turning your passion into profit can be highly successful if you put effort into marketing. Of course, having some sort of a following and contacts before you plan the event can also help.
The event could be a concert, gala, farmer's market, in-person tutorials, or other forms of education. Ideally, it will also be supporting other local businesses and entrepreneurs.
You could create a boutique, red carpet type of experience and charge more for tickets, or you could set the price point lower so more people can attend — which helps spread awareness about your project or brand.
If your event is super successful, you may even be able to turn it into an annual or monthly event.
From Passion to Profit: 5 Top Tips
Here are some tips to help you be successful when creating a business out of your interests,
1. Find a Mentor or Coach
If you're not really sure how to start turning your passion into profit, consider finding either a business mentor or a coach in your industry who can help you get started. The best way to get money out of your interests is to put money into it!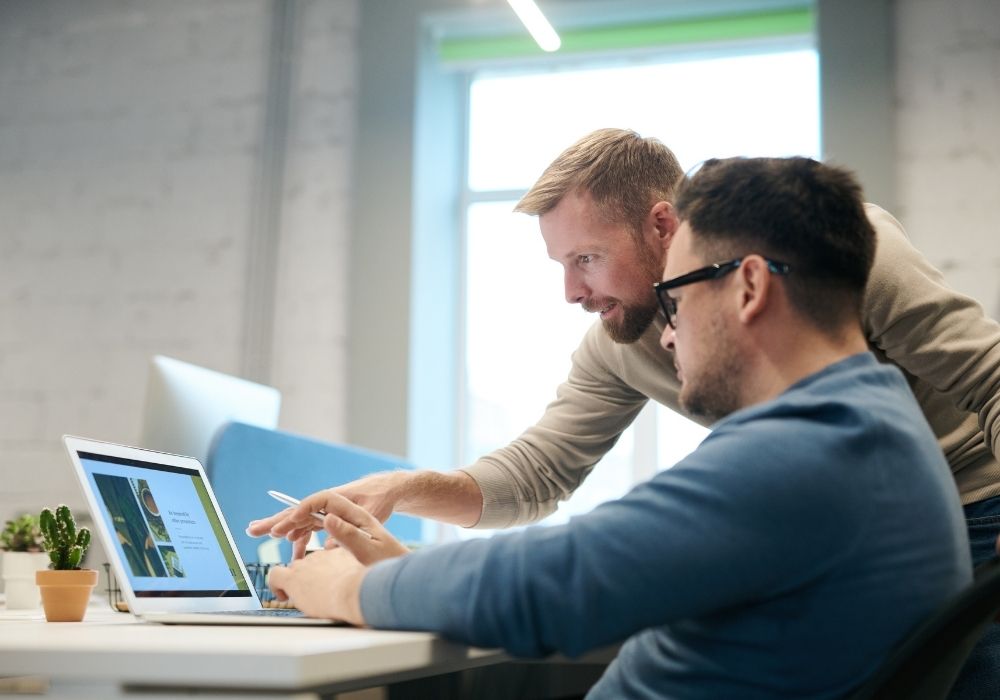 Mentors or coaches can easily be found online with a quick internet search. Make sure you find one that has strong reviews, aligns with your values and is in your budget.
You'll also want to meet with the coach or mentor first to make sure that you work well together and get a feel for their personality.
2. Outsource Your Weaknesses
The best thing that you can do for yourself, especially once you can afford to, is to outsource the tasks that you don't enjoy, aren't capable of, or aren't worth your time — which could be better spent elsewhere.
Focus on your zone of excellence, and delegate the smaller tasks to a virtual or administrative assistant that can help you out.
Often, smaller tasks that a lot of people outsource include social media management, scheduling, email marketing, inbox management, graphic design, and even copywriting.
3. Be Courageous
To successfully start making money from your passion, you need to be courageous and have thick skin throughout the entire process. There will be ups and downs when you're first starting out!
There is nothing more important than having the support of others. Join Facebook groups or find other entrepreneurs who can support you in your business goals.
4. Put in the Work
Rome wasn't built in a day, and your new business won't be either. It's going to be grueling work in the beginning, but once the momentum starts going, you'll find success.
When you're just starting out, you'll need to market your product, event, services, etc., but the payoff will be worth it in the long run. Stick with it!
5. Schedule Your Day
The key to being successful with any new business is to schedule your workday. A simple way to schedule your day is to use the time blocking method.
This essentially means that you guess how long different tasks will take you and then you block that time out on a calendar.
As time goes on, you'll be able to more accurately guess how long each task will take you. Time management and scheduling are important when creating a business.
Conclusion
There really is no better way to earn an income than by doing something you love. No matter what you're interested in, there's a way you can turn that passion into profits.
If you work hard, surround yourself with the right people, and have the right mindset, there's no reason you won't succeed!
I hope this article gave you some motivation, and more importantly, information on how to monetize your passion. For some more inspiration and a look at how other entrepreneurs are turning their interests and hobbies into profit, have a look at the Go Forth series on YouTube.
This article was brought to you by GoDaddy — a brand that empowers doers to build the world they want.
Like This Article? Pin it!