The plane dipped below the dark clouds and a mountainous terrain revealed itself beneath us, blanketed in a dense fog. Dariece and I both peered out the window and to our surprise (and dismay) we saw a light skiff of snow painting the hilltops that surrounded Sarajevo.
The capital of Bosnia & Herzegovina was where we were going to spend the next 5 nights and we were excited to learn about the history, taste new food and experience a new culture.
Embarrassingly, only small fragments of what we learned about the city remained in our heads from our days in school. There was a war here we knew, but that was about it. We were about to be vividly shown just how tragic and triumphant the city's history had been.
When we checked into our apartment we were still shaking off the excitement and fighting off hangovers from our time at the World Tourism Forum in Istanbul. The modern, one bedroom flat with and LCD TV and a nice view over the city only cost us around $30 / night. What a deal!
We dropped off our bags and headed out on the city. Immediately we were amazed at the old town of Sarajevo and it's fascinating architecture.
Familiar Ottoman elements were visible around the east end of town, while the west showcased unique Bosnian / Austria-Hungary architecture. The symbolism of East meeting West at this war-torn crossroads was obvious.

Already we spotted a few small craters in the sides of buildings and on the sidewalks. These red-painted holes were the markings of the tumultuous past that Dariece and I were vaguely aware of. We felt as though we weren't giving Sarajevo and it's people any justice without immediately learning about what happened here.
We hopped on the number 3 tram and headed out towards the Tunnel Museum. The name reminded us of the Củ Chi War Tunnels in Vietnam, and soon we would realize that the experience of trudging through the dark caverns was going to be an equally eerie and visceral experience.
The friendly tram driver told us exactly where to get off in seemingly perfect English. He pointed us towards the taxis which charged us the proper price of 8 BAM to get to the museum. As we pulled up, we were slightly underwhelmed by the outside facade of the building.
It was just a house. A bullet hole ridden, shell-shocked house in the middle of some farm lands. It turns out that this house was where the brave and resiliant citizens of Sarajevo started to build an underground tunnel to bring supplies into the city while it was under siege from Serbian forces.
For three years, the Serbian forces completely surrounded the city of Sarajevo and bombed it relentlessly, effectively cutting it off from the outside world. The attacks started on April 5th 1992 and didn't end until February 29th 1996, during which time fatalities totalled over 11,000 Bosnians and 2,400 Serbians.
The people of Sarajevo secretely built this 800 meter long tunnel by hand and used it to transport goods, supplies, medicine and wounded citizens in and out of the city.
The fact that Sarajevans came out of this horrific war and are still the friendly, hospitable, kind people that they are today is amazing.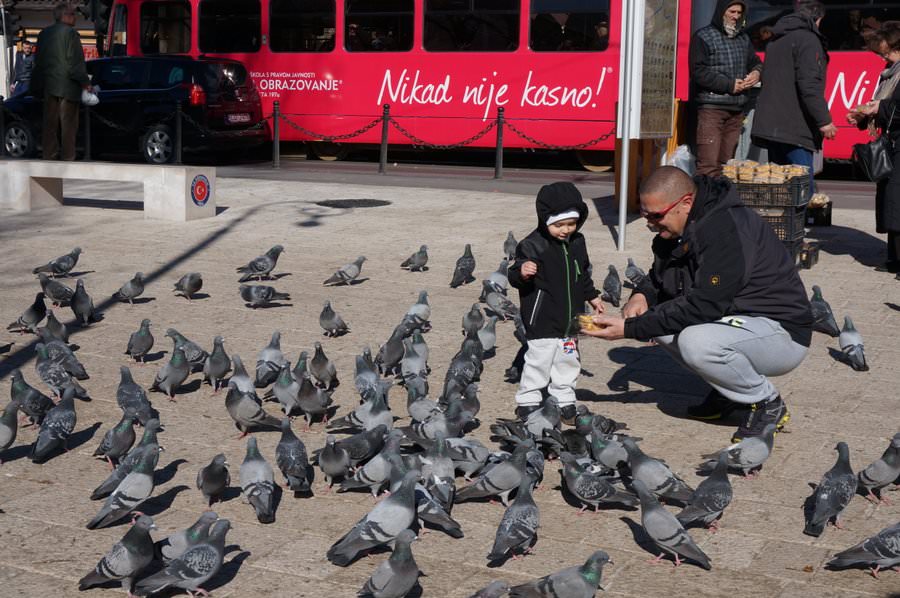 After walking through the cramped confines of the tunnel myself, listening to the audio guide and looking at the many pictures in the tunnel museum, I could in no way fully comprehend what happened here, but I could begin to try and understand it.
After leaving the museum, I looked at the people of Bosnia & Herzegovina in a different way. With respect and admiration, but also with a bit of shock. It amazed me to think that when I was talking to a Bosnian person my age, they had lived through this terrible war.
When I was playing hockey and getting into fights with my parents over stupid shit, they were trying to survive over 330 blasts shelling their city every day. When I was complaining that there was no meat in my spaghetti, they were trying to survive off of military rations, cooked over open fires burning scavenged wood and old shoes.
When we got back to the city, we both looked at it differently as well. What a resilient place this must be. How can so many old buildings still stand after over 320,000 shells ricocheted off of their walls?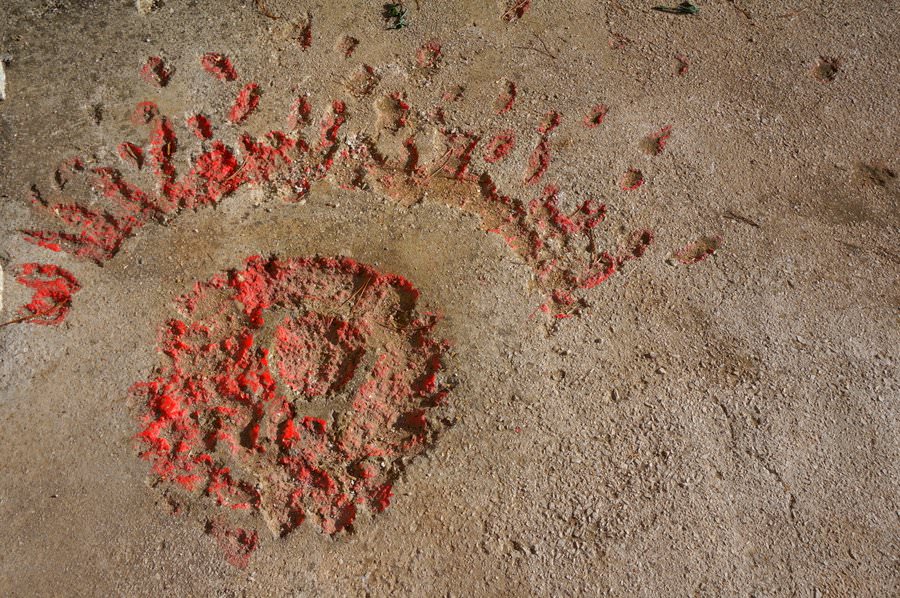 The people still smiling. The sun now shining. Church bells and the Imam's call to prayer all ringing through the stone streets in peace and harmony. Sarajevo has been through a lot, and yet it still stands as one of the most beautiful and fascinating places we've ever been to.
We decided to join the free Sarajevo walking tour one day to get a better feel for what happened in the city and the architectural damage that it sustained. We love these free walking tours and we highly recommend them for anyone travelling in the Balkans. They have them in pretty much every major town in the region.
The rest of our days were spent wandering the cobblestone streets, looking at the beautiful architecture and waiting out the rain in our apartment. This is where the rains began on our travels and they still haven't left us today.
We used the bad weather as an excuse to get caught up on some work and watch some Game of Thrones (we were heading to the place where it was filmed after all).
We reflected on our time in Istanbul and on the history of Sarajevo and on our 5th day in the city, we checked out and headed to Split, Croatia where we rented an apartment for 2 weeks.
Stay tuned for more…
Sarajevo Tips & Advice
Tunnel Museum:
To get from town to the Tunnel Museum, take the #3 Tram (1.80 BAM / Person) heading west and get off on the last stop which is at a bus station.
Next to the station you'll see taxis and they generally charge around 8 BAM for the ride to the Tunnel Museum.
To get back there are sometimes taxis at the museum, or you can catch a ride with one of the other visitors back to the station.
Free Walking Tour
Tours leave at random times throughout the day in the off-season. The guide, Ervin, talks a lot but he's very informative. You can check the Toorico Facebook page or email him to sign up for the tours.
There are generally two tours every day and the meeting point is at the Eternal Flame in the old town.
Where To Eat
There's a lot of great restaurants in Sarajevo, but a couple that stood out for us include: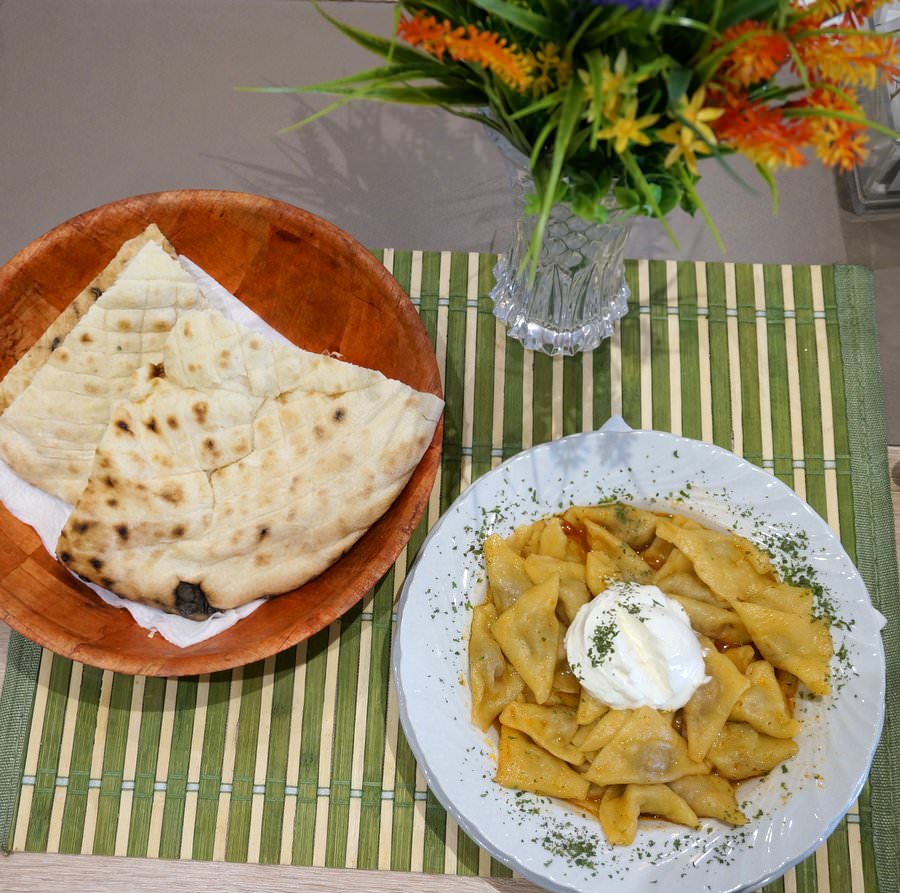 Things To See Around Town:
We didn't do many of these because of the rain, but if you're visiting Sarajevo, you won't want to miss the Old Town of Mostar, Višegrad, and Travnik.
Like This Article? Pin it!
Disclaimer: Some links in this article are affiliate links, which means that if you purchase through them, we receive a small commission. This will never cost you extra and in many cases you receive a special discount. We appreciate your support!