Tools for social media managers are necessary for staying on top of client work, completing projects by due dates, scheduling content, and communicating efficiently with clients.
I've been a freelance social media manager for several years now, and I'm here to help you save you time and headaches!
I've tried out numerous paid and free social media management tools over the years, and I've finally nailed down my favourites that I use day in and day out.
15 Best Tools for Social Media Managers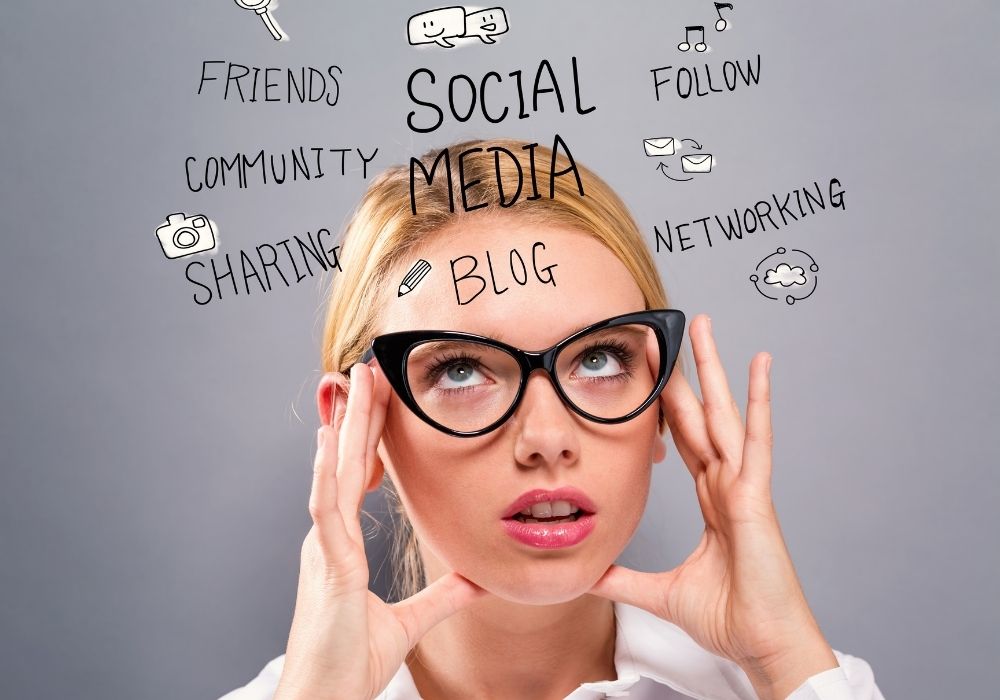 There are tons of programs and apps out there, and many entry-level workers will find themselves trying numerous tools for social media managers. This can be time-consuming, and quite often, the program doesn't actually work in your favour.
Different social media management tools work better for certain applications, so it's a good idea to know what you need it for and what you need it to be able to do.
What Are Social Media Management Tools?
Tools for social media managers fall into many types. One of the most important are programs that allow social media managers to post to several profiles (Facebook, Instagram, etc.) from one place. These programs simplify the process of managing social media: creating, publishing, analyzing, and more all in one place.
Other tools used by social media managers are graphic design apps, cloud storage programs such as Google Drive, and communication apps.
Here are the 15 tools for social media managers that you should start utilizing in your business.
1. Fanbooster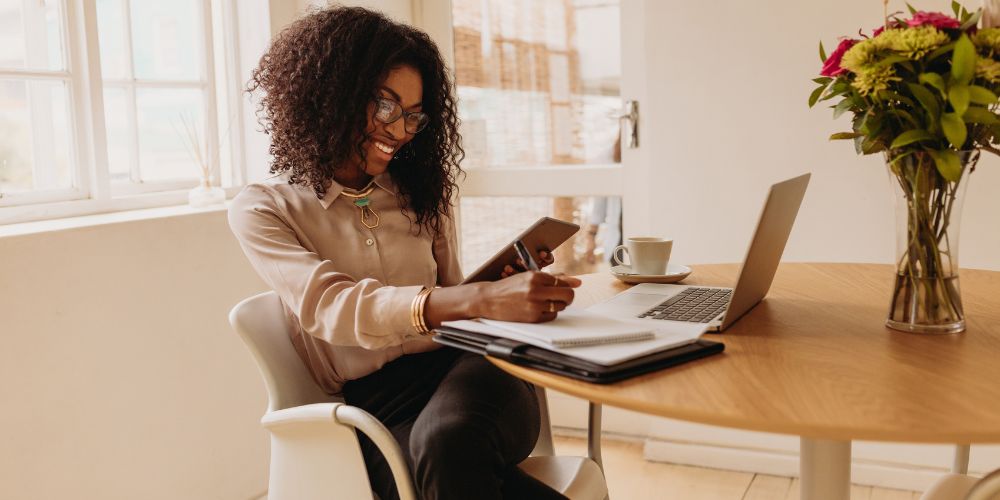 First up is Fanbooster. This is what I like to call one of the "underground" tools for social media managers because almost nobody knows about it.
I'm in countless Facebook groups with other social media managers who are always looking for the best reporting tool, and Fanbooster is it.
While Fanbooster can be a bit pricey if you only have one or two clients, it's really cost-effective once you have at least five.
For instance, I use the smallest package subscription and pay about $50 per month. But with all my clients, it ends up not being that high of a cost per client, and I build the software cost into my management packages.
What makes Fanbooster so amazing is that you can schedule recurring reports, so if you have a client on a three-month contract, you can save yourself the headache of doing it manually.
Fanbooster will pull all the analytics for you across pretty much any social media platform and will give you valuable insights and data in writing.
Plus, it will automatically turn it into a PDF for you, so you can create a quick Loom video going over the data and send it with the PDF to your client each month.
I live by ClickUp — I'm on it every single day. It's the #1 tool that I recommend for sharing content calendars with clients, and it's pretty easy to figure out how to use it as a first-timer.
While there is a free version, I use a paid version that costs approximately $19 per month. With it I can invite 10 guests to make comments and provide feedback. I currently have about 8 clients, so this is incredibly worth it to me price-wise!
All of the information that clients provide me on their onboarding questionnaire is within ClickUp, so I have it all in one spot.
I also create a special task in the calendar view for every single post, so that clients can see it easily laid out and visualize what the month is going to look like.
Whenever I have content ready for review, I send an email to my client, and they hop into ClickUp and leave all their feedback, approvals, and revisions in one place.
ClickUp organizes my life and helps me out so much with my social media management services.
3. Google Drive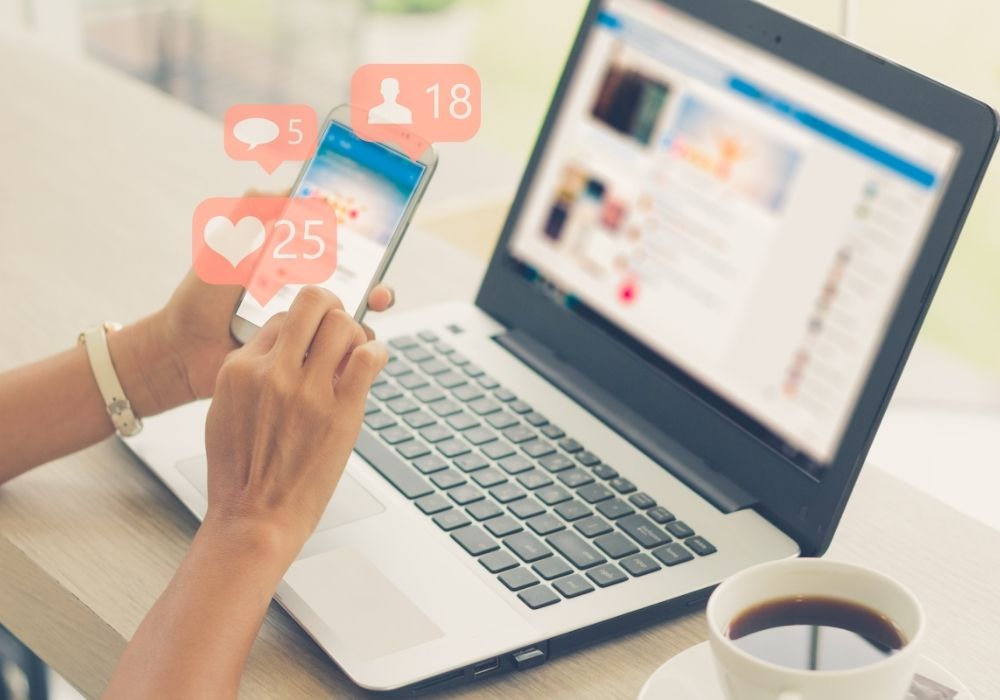 Google Drive is a social media management software that's definitely underrated by many people.
Although you may not think of this as a tool, I actually use it every day in my business for storing client documents, accepting shared files, and staying organized.
While there are similar tools out there like Dropbox and Box, I prefer Google Drive because you usually don't have to teach your client how to use it.
Almost everyone has used Google Drive or has a Gmail account for their email, so it's just one less thing that your client has to get used to while they work with you.
4. Later
Later is one of the tools for social media managers that I know many people use. While it can be costly ($40 a month for only three social sets), it's perfect for Instagram planning if you have a client that's very particular about what their feed visually looks like.
This tool also provides insights for analytics, but it's mostly just helpful for planning Instagram posts. The free version doesn't provide many analytics, but can be great if you just want to try out the tool for a month.
I use the free version to schedule my own posts on Instagram for my business. It can also schedule to Facebook, Instagram, Twitter, Pinterest, TikTok, and LinkedIn.
However, I don't recommend scheduling to Pinterest via Later if you can help it. Instead, consider #10 on this list for that.
Looking for more freelance articles?
5. Unsplash
Unsplash is one of my favourite websites that I always use. The photos are top-notch, especially if you have a client in the travel industry.
As a social media manager, I'm sure you've come across some clients who don't have that many branded photos that you can use in the posts.
Instead of making all of the posts designed graphics, which unfortunately don't do as well images, you can turn to a free stock photo website instead.
You can even download the photos and edit them to match your feed or use them in different designed graphics as you see fit. Similar websites to Unsplash include Pexels, Pixabay, and RawPixel (which is great for more diverse images).
6. AirTable
I can't recommend AirTable enough if you have a bit more money to spend as a social media manager.
I started out using this tool instead of ClickUp because there was an extensive free trial, and I instantly fell in love with its interface and how easy it was to use.
AirTable is essentially a project management tool filled with sheets that you can view in different formats. If you love using sheets of any kind (with Microsoft Excel or Google Sheets), then this is one tool that you're going to absolutely love!
However, if you aren't running a bigger social media agency or don't have a lot of money to spend on monthly expenses, AirTable can be quite costly.
The free version is great, but you can only add people to view the content calendars you send to clients, and they can't comment without you paying extra.
7. Meta Business Suite
Meta Business Suite (formerly known as the Facebook Creator Studio) is truly one of the best free social media management tools out there. Truthfully, not many people even know about it.
Anyone with a Facebook Business Page connected to an Instagram Business account can use it to schedule their posts and check up on analytics whenever they want.
I use this to schedule all of the Facebook and Instagram posts for my clients. It's completely free to use, so it's one less monthly expense for me. With Instagram always being really picky about what third-party schedulers they allow, I find it easier to use their own scheduler and not get my client's accounts in trouble.
One of the great things about Meta Business Suite is that you can tag locations, people, and write alt text on your Instagram posts. These are all features that you usually have to pay for in other schedulers, like Later.
Plus, you can create carousel posts through the scheduler, which are incredibly trendy and popular on Instagram at the moment.
8. Canva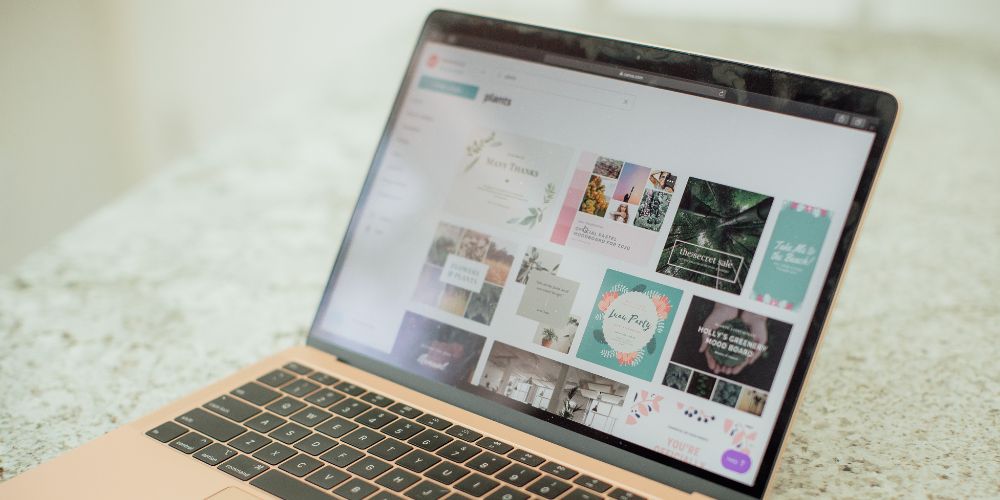 Canva is another one of the best free social media management tools that you should consider using.
There's a paid version that offers many more stock photos, elements, and template options, but the free version is fine if you use tools like Unsplash and create your own templates in the platform.
If you aren't that creative when it comes to creating graphics for your clients, Canva can absolutely save you. It's filled with social media templates that are perfectly sized for each platform to save you tons of time.
Just switch out the graphics with your client's photos, branded colours and fonts, download it, and you're good to go.
Even though I'm a graphic designer with seven years of experience, I use Canva whenever I'm in a time crunch or out of all possible inspiration. It's also a lot easier to move elements in Canva than Photoshop, which I hate to admit.
9. Adobe Photoshop
Consider investing in Adobe Photoshop if you're looking for more freedom when creating graphics than Canva offers you.
With Photoshop, you can edit pictures, warp text, and even create GIFs to post on your client's accounts each month.
With Photoshop, you do have to create everything from scratch, which can be a downside to using this tool if you aren't good with designing post ideas.
However, some clients prefer to have a lot more unique and customized posts, so I still use Photoshop quite often each month.
10. Tailwind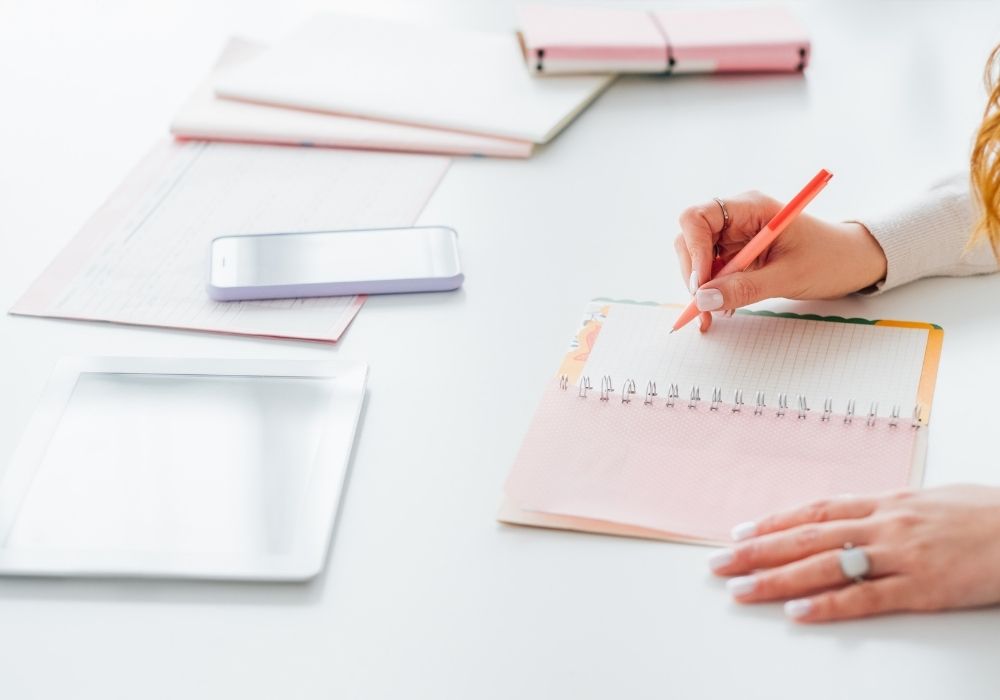 Tailwind is the social media management software for Pinterest. It does have the option to schedule to Instagram, but I don't suggest it; just use it for Pinterest.
The monthly price is about $13, but you can save money by purchasing a yearly subscription.
With Tailwind, you can easily stay on top of your Pinterest scheduling, post in Tailwind Communities, and now you can even design your pins in it.
What I love most about Tailwind's features is that it also will tell you if you're posting according to Pinterest's current guidelines or not, which is extremely helpful considering Pinterest is always changing its rules.
Last but not least, you can also check up on all of your Pinterest analytics in one place. While Fanbooster will also show you Pinterest analytics, Tailwind is very straightforward and provides a lot more detail.
11. Asana
Asana is one of the best project management tools for social media managers to use internally. Although you can use it as a client-facing tool, I use it to stay on top of my own personal tasks within my business.
Essentially, Asana allows you to create tasks, boards, calendars, and even assign different tasks to different projects you're working on.
It can be a great tool if you have more than just yourself working in your business because you can easily assign tasks to different contracts you may be working with.
What's even better about this tool is that you can set recurring tasks. For instance, if you know that you have to post to Instagram Reels every Wednesday for one of your clients, you can set it to reschedule itself once you complete it each Wednesday.
Plus, every time you complete a task, the web page explodes with rainbows and a unicorn flies across your page. Talk about a celebration!
12. Preview (App)
Preview is a free app that you can download onto your phone to plan out your client's Instagram feed visually. If you don't have the money to subscribe to a tool like Later, then this is an amazing alternative that I've used for a while.
With Preview, you can drag and drop your different posts until you get the feed looking exactly how you want it to. If visuals are essential to your client's aesthetic, then this tool can seriously come in handy for you.
Personally, I've found Preview to be really helpful when I'm doing a post that may spread over more than one post just to make sure everything lines up correctly.
Many of my more creative service-based clients appreciate the time spent on the visual part of social media.
13. Loom
Loom is another one of the tools for social media managers that's incredibly underrated. Have you ever had to hop on a Zoom call or send a really long tutorial email to a client just so that they could understand how to do something, like reviewing the content calendar?
Well, with Loom, those days are long gone. Loom is essentially a free screen-recording tool, as long as you don't go over the five-minute video length.
What makes Loom even better is that while it records your screen, it can also record your face in the corner while you're talking to your client. Once you record the video, just copy the link and send it off to your client. No more back and forth for days on end.
Some tutorials that I've sent to my clients via Loom include how to add an admin to a Facebook page, how to use ClickUp, and how to leave comments via ClickUp and AirTable.
14. Publer
Think of Publer as one of the new kids on the social media management tool block. This scheduler may not be as popular as other tools out there, but if you can snag access to it during one of the lifetime deal offers with AppSumo, then it's 100% worth it.
Publer often offers a $50 lifetime deal promo, which basically means you schedule your client's content for life for a one-time fee of $50.
With Publer, you can schedule to LinkedIn, Pinterest, Twitter, Facebook, Instagram… you name it, you can most likely schedule it. You can also check analytics through Publer, including website clicks, one metric that not many tools out there will count for you.
Because Publer is still in its early stages, the founders are often looking for feedback from its users. I've been a user of Publer for only two months, and there have been countless updates and changes just over that short period of time.
Arguably, I've found Publer to be one of the best social media management tools out there.
15. Adobe Premiere Pro
Last but not least is Adobe Premiere Pro. If you have to post videos of any sort, then I can't recommend this tool enough because of how easy it is to use.
While you can use the free alternatives like iMovie or Windows Movie Maker, I suggest Adobe Premiere Pro because there are so many options in it.
Plus, you can add tons of fun transitions, add text, and export to lots of different video types when you're done.
While Adobe Premiere Pro on its own can be pretty costly, if you know that you'll be using a lot of Adobe's tools each month for your clients, then consider buying the $55 monthly subscription to Adobe Creative Cloud. 
This way, you can have access to all of the programs and apps that Adobe runs.
FAQs About the Best Social Media Management Tools
Still have a question about the best programs for social media managers? Take a look at these FAQs.
What are social media tools?
They are apps and programs that allow you to efficiently use and manage social media. Some examples are Fanbooster, Publer, and Meta Business Suite.
What tools does a social media manager use?
The ones I use the most are ClickUp, Unsplash, Canva, Asana, and Adobe Creative Cloud. But there are many more useful social media management programs.
Do I need a social media management tool?
If you only have one client and plenty of time, then maybe not. But if you have multiple clients who want posts on multiple platforms, then programs for social media management are a must-have.
How do I choose a social media management tool?
Think about your client, the type of posts your client wants, the frequency of the posts, and which platforms are most appropriate for the posts. Keep your budget in mind too. Then, check out the features of some of the best programs for social media managers.
What are the 4 Ps of social media marketing?
The 4 Ps of marketing, social media and otherwise, are product, price, place, and promotion. Sometimes a fifth P is added: people. Consider these when choosing social media management tools.
Now You Know the Best Tools for Social Media Managers
The tools for social media managers on this list will help you be more productive and save time. 
Whether you're a single freelancer or you have subcontractors working with you, I guarantee you won't regret implementing even just one of these programs into your business.
Having go-to tools that you use consistently is incredibly important, especially with client-facing tools for social media managers. It's not professional to make your clients continuously learn new software to communicate with you or review content calendars for the next month.
Utilize the software in this list and have a smooth and seamless working relationship with your clients.
Like This Article? Pin It!