There are numerous things to see and do in Dubrovnik. This is one of Croatia's – and all of Europe's – most scenic old towns. In this article, I'm going to tell you everything you need to know about travelling to this beautiful walled city so that you can make the most of a visit here.
Why Go?
Entering the walls of the fortified old town of Dubrovnik is like walking into a movie set, and understandably so. This is King's Landing! The actual city where much of the popular HBO series, Game of Thrones was filmed. Its fairytale castle setting, with walls dominating the craggy Adriatic coastline, is a sight that travellers have flocked to for centuries.
Visiting Dubrovnik is an absolute must on any Croatian itinerary, but knowing how to travel it properly is also important. There is a lot to see and do in Dubrovnik, with many hidden corners, surprisingly entertaining tours and brilliant walks that everyone who visits this city shouldn't miss!

When To Go
March – May or September – November
(July & August are extreme peak season, winter is cold and rainy)
As one of Eastern Europe's most visited cities, it's important that you plan your trip to Dubrovnik for the right time. When we visited at the end of February of 2016, the weather was pretty rainy and cold, many restaurants were closed, the sea was unswimmable and the place was pretty much empty.
Come March 1st, Dubrovnik started to transform, almost as though tourism and climate was working on a schedule with a simple on and off switch. Shops and restaurants started opening, the air warmed and the entire city began to wake from a long, cold slumber.
If you're going to visit Dubrovnik, I highly recommend visiting from March to the end of May, or even better, September to November when the sea is warmer. During the peak season of July and August, the place becomes crammed with visitors, and the winter can be cold, quiet and closed down.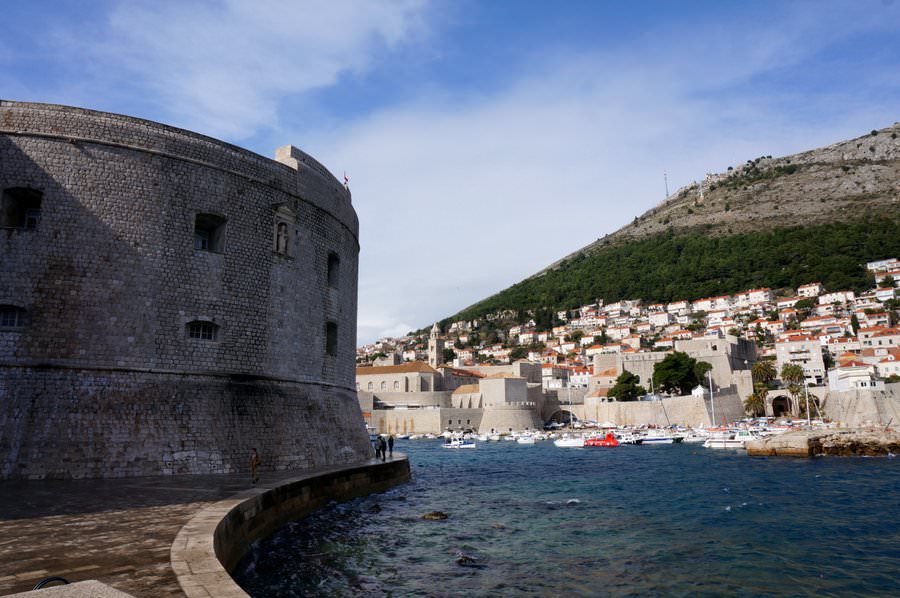 We've talked to people who visited during the peak season and said they felt claustrophobic within the city walls because there were so many tourists. This isn't to say that you should avoid Dubrovnik if you have no choice but to arrive in the peak or off-season, but you should be aware of the inherent crowds and the potentially dreary weather.
Where to Stay
We stayed at Celenga Apartments
€67 / night in the off-season, €91 in shoulder and €161 in the high season
Picking a hotel or apartment in Dubrovnik is essential to making the most of your visit. Why? Because you have two distinct options for the area you will stay, inside or outside of the walls. While we loved the city both within and away from the city walls, we definitely recommend staying inside the fortress itself.
Waking up to the sound of birds chirping outside your 500-year-old windowsill and looking outside to see a cobblestone alleyway with laundry blowing in the warm breeze is an amazing experience. By staying in the walls, you'll have a better feeling of the fairytale world that is Dubrovnik.
Every single road within the fortress walls is pedestrian only, meaning that when you step into the gates, you effectively step back in time.
If you stay outside of the walls, you'll still find nice old hotels and lovely back lanes, but the charm is somewhat lost amongst the loud traffic and bustling street life.
We stayed in Celenga Apartments, which is right in the center of the old town. The rooms were large, modern, bright and extremely comfortable. The best part was that there was a kitchenette in the suite so we could cook breakfast and coffee for ourselves, saving money.
The rooms there start at €67 / night in the off-season, €91 in shoulder and €161 in the high season. This is another reason why it's wise to avoid July & August if possible. They also offer a 10% – 15% discount if you book and pre-pay directly on their website.
These rates may sound a bit expensive, but all accommodation in the old town is pricey compared to other Balkan cities. The cheapest hostels in town will still run you €40 – €60 / night for a private room in high season, but they don't typically have a private bathroom or kitchen and won't be nearly as luxurious.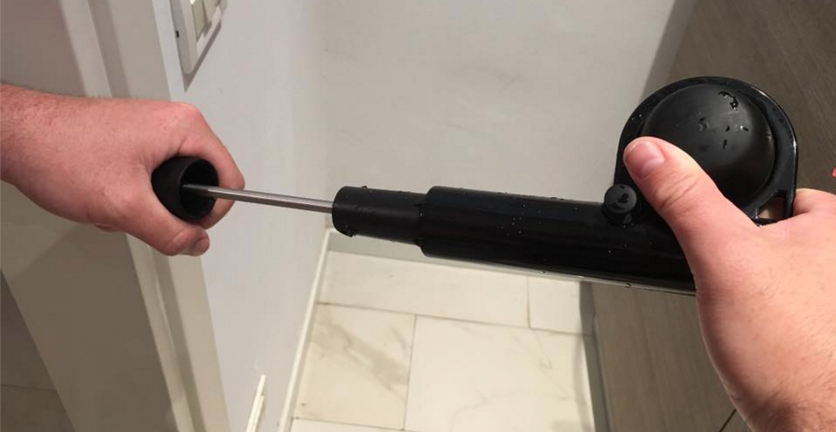 We found that the money we saved from cooking the odd meal for ourselves and brewing our own coffee with our Handpresso machine really made the cost of an apartment rental comparable.
What To See & Do in Dubrovnik
There is actually a lot to see and do in Dubrovnik. Many people only spend a day here and claim it's enough, but I think that there's plenty of sights to occupy travellers for 5 nights, or even a week. Here are some of the top things to see and do in Dubrovnik:
The Stradun: Although the entire old town of Dubrovnik is pedestrian only, the Stradun St. is the town's main thoroughfare. Many shops, restaurants and cafes line this street and there is some gorgeous architecture. There are also some aggressive touts here as well (avoid them).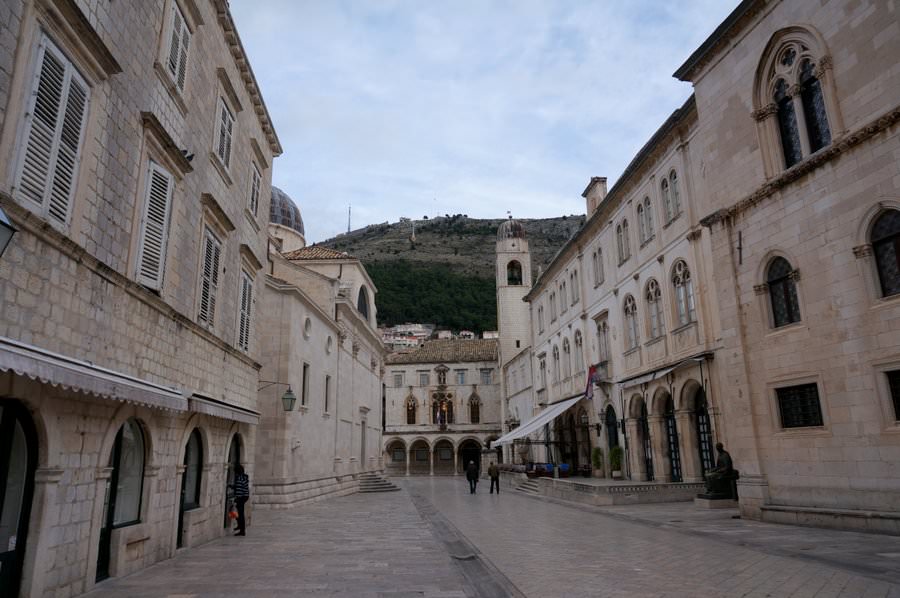 Walk The City Walls: This is a definite must-do for anyone visiting Dubrovnik. Walking the city walls will give you a good idea of the town's size, layout and breathtaking setting, but it is also one of the most beautiful strolls you can take.
Walking the entire circle of the walls will take around 2 hours (including some stops for photos) and it will cost you 120KN ($17.50). It's an expensive ticket for sure, but definitely worth it.
Game of Thrones Tour: This is a definite must for any fans of the HBO series and was a highlight of the trip for us! Check out ToursByLocals.com and see if they can set you up with Tom. He's the guy who invented this now famous and often-duplicated tour. He's a Game Of Thrones nut who's super passionate about the show, the filming locations and his hometown of Dubrovnik.
Lovrijenac (St. Lawrence) Fortress: Outside of the walls of Dubrovnik, there is another castle-like fortress that dominates a large rocky outlet adjacent to the western gate. This place was originally a church, but over time was secretly turned into a commanding fortress that was used to defend the city from attacks by sea.
If you take the Game of Thrones Tour, you'll spend a lot of time here as many scenes were filmed at the fortress.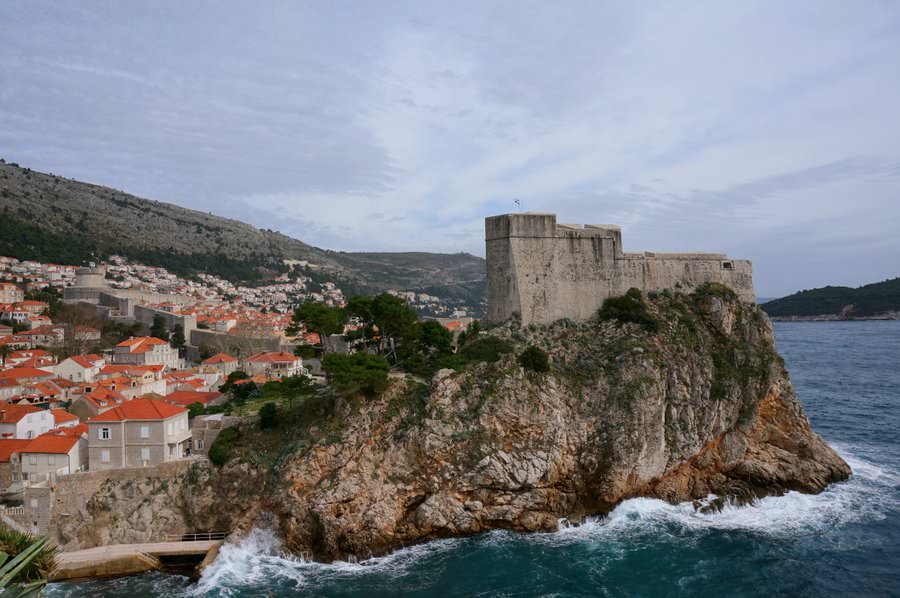 Get Lost: While the old town of Dubrovnik isn't very large and most of the main sights can be seen within a day, there are dozens of back lanes and hidden corners that you might completely miss if you only stick to the tourist trail.
Consider spending a day trying to go down every street that you've missed. You'll find beautiful old homes with rod-iron balconies, secret churches and even a few lesser known restaurants.
St. Blaize's Church: The ornate facade of this 18th century church dominates the southern end of Dubrovnik's most scenic plaza. Head inside to see ornate baroque columns and an elegant chandelier hanging from the ceiling.
Dubrovnik Cathedral: Behind St.Blaize and up an iconic 17th century staircase, this Boroque-style cathedral has striking examples of art and frescos inside.
Do as the Locals Do: While you're wandering around the cobblestone lanes and gazing up at the magnificent facades of Dubrovnik, consider popping into a cafe for a coffee (or 10) at some point throughout the day. Croatians are coffee fiends and they love to sit in plazas and drink espresso all day. You should do the same!
Gradac Park: Just outside of the western gate and behind the St.Lawrence Fortress, this sensational park makes up for the lack of green-space within the city walls themselves. The views over the Adriatic are stunning from here and there's a few lovely trails that you can take.
To see the whole park will only take an hour or so, but you can return again and again to escape the hustle of town.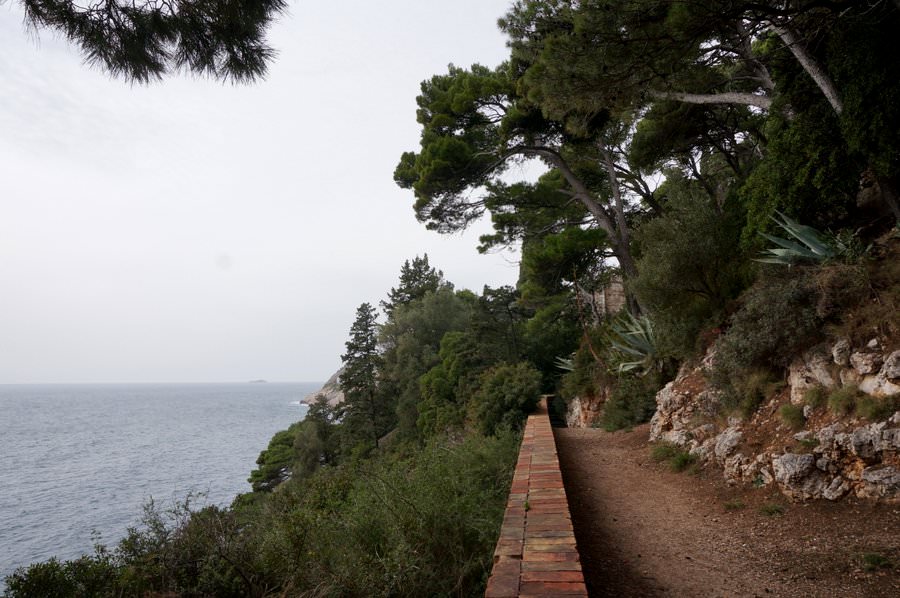 Where to Eat in Dubrovnik (And Where Not To)
There are lots of charming little restaurants hidden in back streets all around the old town, but before I get into the ones that you should definitely try, I have to warn you about a scam that's running on the Stradun.
Aggressive touts will try to con you into visiting their restaurant, Gusti. This restaurant is a well-known scam in the town, it's all over Trip Advisor and the locals will never tell you to go there. They entice unsuspecting tourists into the restaurant and then add a bunch of false charges to the bill, often doubling the cost of the already mediocre food.
We fell for this (because we didn't have data to check TripAdvisor first!), but luckily we were only over-charged the fake "Couvert" fee of 40 kuna ($6), but others have been taken for much more. We complained to the owner who basically told us that he's happy to rip of tourists because so many don't check online reviews and he gets to much street traffic that he's making good money from it.
Avoid these touts and the Gusti restaurant at all costs.
Now for some amazing places to eat in Dubrovnik!
Vegetarian Restaurant Nishta: This quaint little place up the stairs on the north end of the Stradun was our favourite place to eat in town. The menu is fully vegetarian, the dishes are well prepared, fresh and very flavourful.
Cafe Buza: This place probably has the best setting in all of Dubrovnik. Hugging a cliff on the edge of the walls and looking out directly over the Adriatic Sea, you really can't beat the views from here. Admittedly, this isn't a "place to eat" as it's technically just a bar, but definitely come here for some pre-drinks (or post drinks) in the early evening.
Restaurant Dubravka: Just outside the main (western) gate, this restaurant is the perfect place to enjoy a fresh seafood risotto while gazing over at the walls of the old town.
Irish Pub Karaka: Probably the most lively bar in town (especially in the off-season when only expats are here), this quaint little bar is set right in the center of the walled city and has great prices.
There isn't technically any food here, but the wait staff can give you a menu and they'll even bring you pub-style meals from a nearby fast food joint. It's worth noting that there's another Irish Pub kitty corner to Karaka, but in our experience the food and ambiance was lacking in comparison.
Getting There & Away
Rental Car: If you're planning on returning to the place where you leave from (thus avoiding the "drop off fee"), your best bet is to hire a car as it's cheaper than the bus. You can rent a car for cheap from Split and drive to Dubrovnik in about 3 hours and then return it to Split when you're done visiting Dubrovnik.
The coastal road is scenic and cars can be picked up for as little as $15 / day (if you book for a week) or $22 / day when booking one day at a time.
Bus: If you're not going to be returning to the same city after your visit in Dubrovnik, you'll want to take a bus. There are lots of buses leaving from Split, Sarajevo (Bosnia & Herzegovina) and from Kotor (Montenegro). The main bus routes are listed below.
Dubrovnik

–

Split: 4-6 Hours (Around 125 KN / $18) 

Dubrovnik

–

Zagreb: 

10 Hours (Around 220 KN / $32) 

Dubrovnik – Kotor (Montenegro): 2+ Hours (Around 135 KN / $20)
Dubrovnik – Belgrade (Serbia): 15 Hours (Around 330 KN / $48)
Dubrovnik – Sarajevo (Bosnia): 7 Hours (Around 150 KN / $22)
Fly: One of the coolest experiences you can have in Croatia is flying in a float plane over the Adriatic Sea! Before you start thinking that these flights will break the budget, you can actually get from Split to Dubrovnik for less than $45! It's worth it just for the incredible experience.
Check out our video from our flight from Split, Croatia to Pescara, Italy 🙂
Dangers & Annoyances
As mentioned earlier, the only real danger and annoyance in Dubrovnik is getting ripped off by tourist prices. Avoid Gusti restaurant and check the menu for extra charges like "couvert".
Couvert charges aren't always a rip off. This is common practice in Italy and parts of France, but it should be clearly stated that you will be charged extra and that should be the only extra charge on the bill.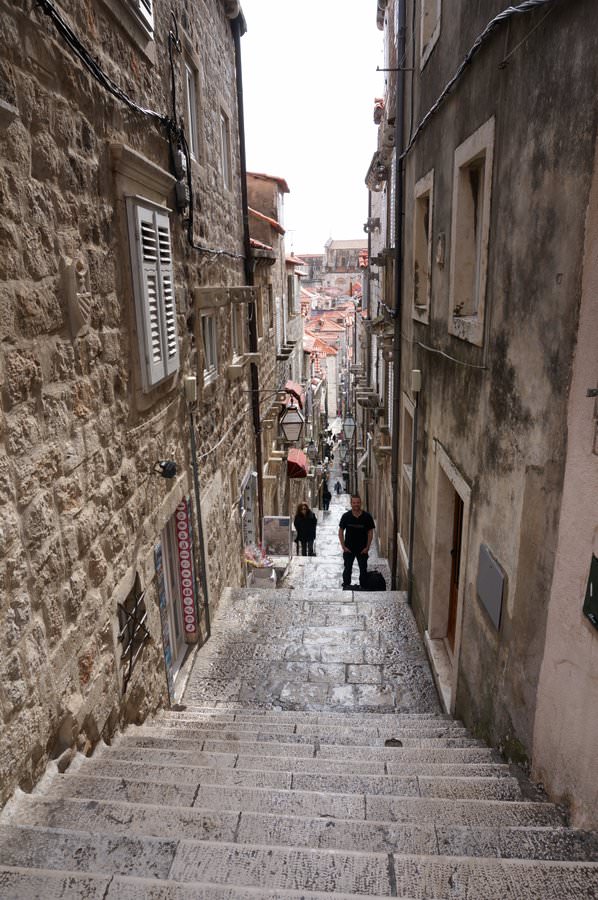 Get Ready!
I think we've covered pretty much everything you need to know about travelling to the fascinating old town of Dubrovnik, Croatia. Now it's time to pack your bags and get there! If you're already planning a trip to Croatia or a nearby country in the Balkans, definitely don't miss Dubrovnik.
Like This Article? Pin it!