Japan is at the top of a lot of lists when it comes to livability. The charming culture, high level of safety, and, of course, the mouth-watering food on offer makes it a fantastic place to live. But, regardless of the great reasons to move here, people often assume that the cost of living in Japan is high, and therefore decide that living in Japan isn't for them.
I know from firsthand experience that Japan might not be one of the cheapest places to travel to, or the cheapest places to live in, but the cost of living in Japan is actually cheaper than many other places we've been to!
Living in Japan means weekends spent hitting up the many magical towns and cities, devouring tasty sushi in local bars, and delving into the amazing natural scenery. If you're looking for a new adventure and a place to call home for a while, this might just be the place for you.
In this guide, I'll reveal details about the costs of living in Japan, the top places to live, and how much you should budget for each month.
Why Choose Japan?
First things first. Why would you want to live in Japan? What does it have to offer?
Things To See and Do
There are numerous reasons why Japan is an incredible place to live. Just flicking through a guide-book will make you overwhelmed with the sheer amount of destinations spread out across Japan's many islands.
A few weeks of travel just isn't enough to take in everything there is to see and do. Put down some temporary (or permanent) roots in Japan, and you'll be able to immerse yourself in the culture and community — while enjoying all the many sights on offer.
There's always a seasonal festival happening somewhere, a local delicacy to sample, and a range of landscapes to get lost in — from tropical islands to snow-covered mountaintops.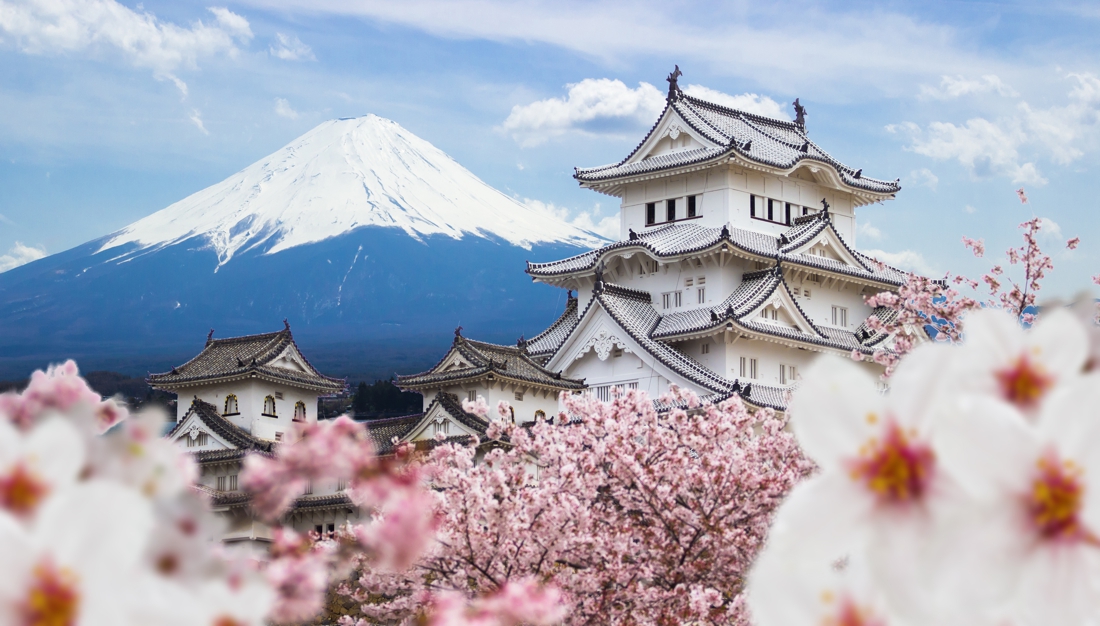 Tourism is on the rise in Japan. More and more people are drawn to the Land of the Rising Sun to soak up the UNESCO World Heritage Sites in Kyoto, and get lost in translation (literally) in Tokyo. It's definitely becoming a favorite place for international travelers to spend time lapping up the culture, and it's no surprise that there's a growing number of people wanting to set up a home as well.
Whether you're interested in history, nature, beaches, festivals, city life or cuisine, you'll find it in Japan.
Safety in Japan
Japan is an incredibly safe place to live. The only crime you're likely to encounter is somebody mistakenly taking your umbrella. The ultra low crime rate means you won't have to worry about much at all.
If you're a woman, you won't need to worry about walking home late at night by yourself (which can't be said for many places in the world). If you leave your valuables somewhere, chances are it will still be there when you return.
Japanese Language
Japanese people are very friendly. In the cities, people will be eager to practice their English with you and hear all about life in your home country. In smaller towns, locals will be happy to see you, and welcome you with cups of tea and smiles.
Although many people speak some level of English in the bigger cities, language in Japan is definitely a barrier. It can be challenging to get the country to open up to you if you can't read or speak Japanese.
The internet will help you out — there are a bunch of great videos on YouTube, which will help teach you a little bit of the lingo, plus there are numerous language apps dedicated to aiding you in the quest to speak to read Japanese.
Since you'll be living in Japan, the best way to learn the language is to hire a tutor. Ask around in expat groups, Facebook communities and other online job boards.
Healthcare in Japan
Healthcare in Japan is top-notch. You won't have to worry about finding a doctor to help you out when you're sick, and it's easy to get your hands on medicine. Big cities have university hospitals with staff who usually speak English.
Even though the healthcare is world-class, in smaller towns it can be hard to find staff that speak English. The best thing to do is to take along a Japanese friend who can help with translation.
Visa Situation When Living in Japan
Figuring out your Japanese visa can be a little tricky. There are a few options when it comes to visas; the right one for you will depend on what you want to do when you're living there, and how long you want to stay.
When it comes to visa free countries, Japan is a great option for Canadians, Americans, Australians and UK citizens. You can land yourself a 90 day tourist visa just by rocking up at the airport; there's no need to apply in advance and it's completely free.
I was in Japan for three months before leaving the country on the ferry to explore South Korea for a while. When I returned, the immigration at the port happily stamped my passport, and I received another three months to stay in Japan — again, completely free.
If you don't want the hassle and stress of leaving the country to get a new visa, there is another way. You can apply for a year-long working holiday visa if you're under 30 years old. The working holiday visa in Japan gives you the right to live and work in the country so that you can afford the cost of living in Japan.
You'll need to secure the working holiday visa at the Japanese embassy in your home country before you travel to Japan. You must answer various questions, like having a certain amount of funds in your bank account, or a return / onward flight. This visa differs depending on what country you're from.
Recently, the Japanese government has relaxed immigration laws in the hope of attracting foreign workers to the country. If you have a job secured in Japan, the company you work for can sponsor your visa, or you can try self-sponsoring your own Japanese visa if you work freelance.
Cost of Living in Japan: Tokyo
Tokyo is the first city most people arrive in when they reach Japan. It tops a lot of travel bucket lists, and rightly so, there are so many things to do in Tokyo. But when it comes to finding somewhere to settle down for a while in Japan, the cost of living in Tokyo will put some people off.
The thing is, even though life in Tokyo might come with a higher price tag than other Japanese cities, it also offers up an undeniably magnetic mismatch of top amenities, entertainment and safe neighbourhoods.
Tokyo is made up of 23 Wards (or districts) that span 5,240 square miles, with a population of over 9.2 million. The population rises to almost 14 million if you count the whole Tokyo metropolis, which puts it up there as one of the most populous cities in the entire world!
But life in the Japanese capital isn't always about crowds and rushing around. Away from the famous scramble crossing, notorious rush-hour trains and top tourist sights, the city is has a calm quaintness all of its own.
With so many people, it's amazing how ordered and neat Tokyo is. However, depending on where you live within one of the wards, your experiences (and the cost of living in Japan) will vary.
The West of Tokyo closer to the new centres of Shibuya and Shinjuku are more laid-back and liberal when compared to the East side of the city.
Meguro ward and Shinagawa, for example, are home to cool coffee shops, independent boutiques, fashionable hangouts and music venues. Tokyo is the most multicultural city in Japan, but when compared to Western capital cities, it's clearly still very much a homogenous society.
Best areas to live in Tokyo: Shinagawa
Shinagawa is well-connected; the central Yamanote line, Bullet Train, as well as trains to Haneda airport. As far as getting around the city is concerned, Shinagawa is a great location. Around the other train stations of the ward, there's a lot of cheap supermarkets and shops, so you can keep your daily costs of living in Japan low.
The area also hosts a really funky flea market (Tokyo City Flea Market) that takes place every weekend here – a magnet for bargain hunters and vintage lovers. Shinagawa also borders the most affluent Meguro making it easier to check out the boutiques and coffee shops around trendy Naka-Meguro.
Average cost of accommodation in Shinagawa – $900
Best areas to live in Tokyo: Setagaya
Bordering Shibuya, this neighbourhood boasts a top mix of affordable housing and numerous amenities. Setagaya is home to the fashionable area of Shimokitazawa. The people who have set up shop here like things a little more alternative, and living here will mean browsing vintage shops whilst sipping single origin coffee.
A lot of development is going on Shimokitazawa, especially around the railway station, which is a sign that the neighborhood is on the rise.
Setagaya itself is actually the most populated of Tokyo's 23 wards, but it's the second biggest area so there's enough space for everyone. Trains from the main station run every 2-3 minutes to Shibuya and Shinjuku.
There's also a local tram which connects Setagaya station with the rest of the district. You can catch this straight to Setagaya's huge Boroichi Market, which has been running for two weekends every year for the past four centuries!
Average cost of accommodation in Setagaya – $950
Cost Of Living in Japan: Osaka
Big and bustling, Osaka is a fun and friendly alternative to Tokyo. When it comes to finding a place to live in Japan, you can't get much more fun or lively than Osaka. The cost of living in Japan's capital Tokyo is usually a lot more expensive compared to Osaka, but both cities offer the same 24/7 lifestyle.
Osaka is the second largest city in Japan and has a lot going for it. The food and nightlife scene in the city is out of this world. Japan is after all, one of the best countries in the world for food, and Osaka is a city with plenty of restaurants and options for cuisine.
Live music and events are happening daily and more of a laid-back, cool vibe when compared to Tokyo. If you're a fan of full-on flavors, then you should head to Osaka and eat your way around the city.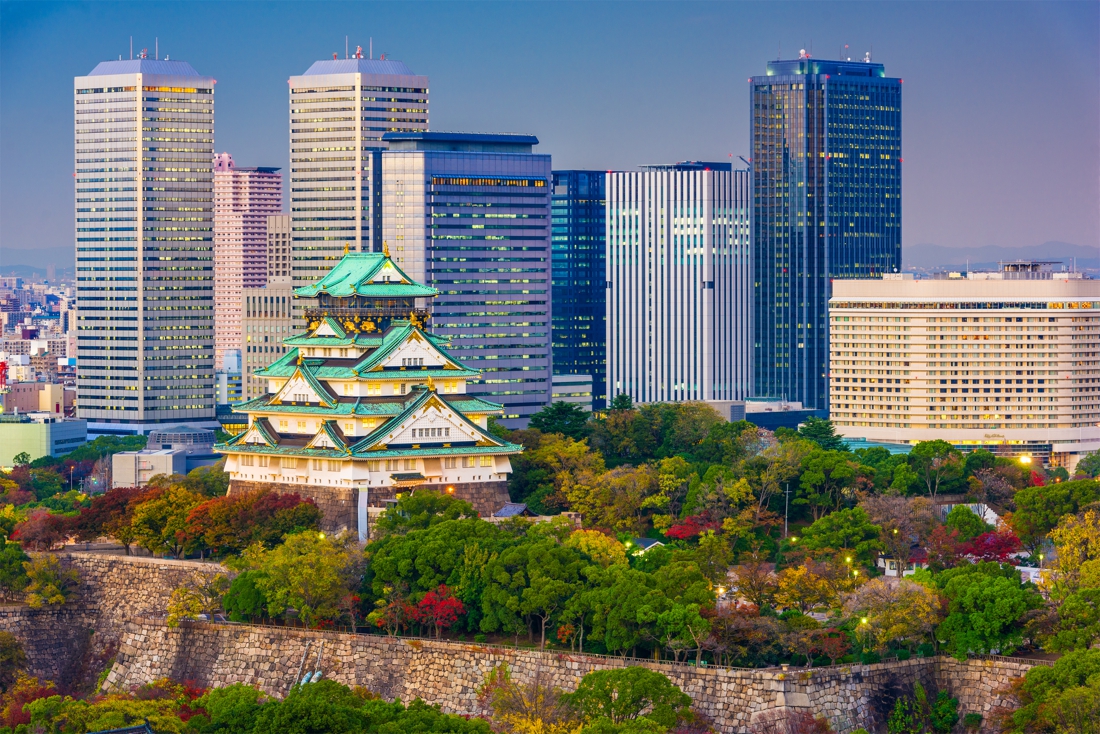 There are so many places to eat and things to do in Osaka that you'll never be bored, but those aren't even the best things about it; Osaka's position as a port city on the island of Honshu makes it a perfect location if you want to see more of the country. Its location in the Kansai region makes traveling to some of Japan's top sights really straightforward.
In fact, if you do want to travel to other places during your time in the country, the cost of living in Japan becomes a lot cheaper if you live in Osaka. The island of Shikoku is a cheap ferry ride away from the Port of Osaka, while the history and sights of Kyoto and the temples of Nara are a quick train journey away.
Accommodation in Osaka is a lot more reasonably priced, and easier to come by than in Tokyo. The city is enormous; there's a variety of areas to choose from, and with over 19 million people living there, the city has a growing foreign community. But with such a massive city, figuring out the area to settle in can be difficult.

☞ SEE ALSO: Digital Nomad Guide Living in Osaka
Best areas to live in Osaka: Namba
This section of the city is well-known for its numerous shops, and late-night entertainment in the center of the city. Living here means having all of the restaurants, bars, and department stores right on your doorstep. If you don't want to be among all the action, it's probably not the best area for you.
It's conveniently home to Namba Station, which is a major transport hub in Osaka. Being close to such a big train station will bring the cost of living in Japan down.
Average cost of accommodation in Namba – $1,200
Tennoji
Named after the Shitennoji temple located in the district (one of the oldest in Japan), Tennoji in the south of the city has seen a lot of development in recent years and is now up there with the rest of Osaka's cool hangouts. There are quirky vintage shops and chic skate brands that have taken up residence in the area.
Average cost of accommodation in Tennoji – $700
Cost Of Living in Japan: Hiroshima
What comes to most people's mind when they hear the name "Hiroshima" is the atomic bomb that was dropped on the city in 1945. The events of WWII changed the city — and the world — forever. But Hiroshima has more than risen from the ashes. This is a city with a modern and peaceful attitude to life; its people are welcoming, and its streets are beautiful.
The thing about Hiroshima is that it's a city that will warm your heart. With the bomb still in living memory, the residents want to move past the tragedy and promote a peaceful world. The city is popular with a steady flow of tourists, but it's never too busy or hectic.
The cost of living in Japan might be somewhat expensive, but Hiroshima offers a good balance of affordability and entertainment. There's a plethora of shopping streets and cool cafes to hang out in, and the extremely tasty Hiroshima-style okonomiyaki (fried noodles encased in a pancake mix) to try out.
Hiroshima is well-connected to interesting sites such as the iconic Miyajima, which is a simple tram and ferry ride away. Then there's the city's love of baseball. The Carps are one of the biggest teams in the country, and it's fun to watch a game among local fans.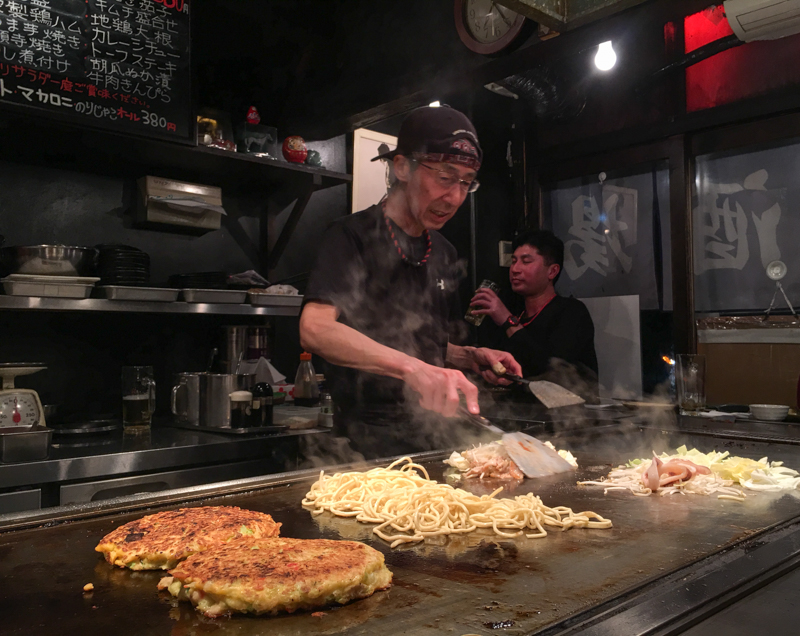 Best areas to live in Hiroshima: Naka
This central district is the most expensive area to live in Hiroshima, but still cheaper than the cost of living in Japan's other city centers. Living here means being within walking distance of the Peace Memorial Park, which is stunning in cherry blossom season. There's also the shopping opportunities along Hondori and a choice of bars and restaurants to dine in.
Average cost of accommodation in Naka – $800
Best areas to live in Hiroshima: Nishi-Hiroshima
The West area of the city is a great place to stay if you're into hiking. Surrounded by mountains and sea, there are plenty of opportunities to get out and about in nature in Nishi-Hiroshima. Housing is cheaper here compared to the middle of town and makes the cost of living in Japan really affordable.
Average cost of accommodation in Nishi-Hiroshima – $500
Cost Of Living in Japan: Fukuoka
The modern city of Fukuoka is up there as one of the best places to live in Japan. In the past, it's even been listed as one of the most livable cities in the world! Situated on the coast, just across from South Korea, the Japanese government has been working to make the city a hub for technology and start-ups.
If you're worried about the cost of living in Japan as a digital nomad, I would suggest heading to Fukuoka. There's a load of creatives and entrepreneurs in the city working on the next big thing, plus plenty of co-working spaces and well-connected cafes to work in.
Fukuoka isn't all about hard work though; its sandy beach gets busy with sunbathers and chill-seekers during the summer months.
Food can really add up and make the cost of living in Japan expensive, but Fukuoka is home to many local markets where you can pick up fruits and vegetables for bargain prices. There are many local noodle shops serving cheap noodles, and seafood is plentiful.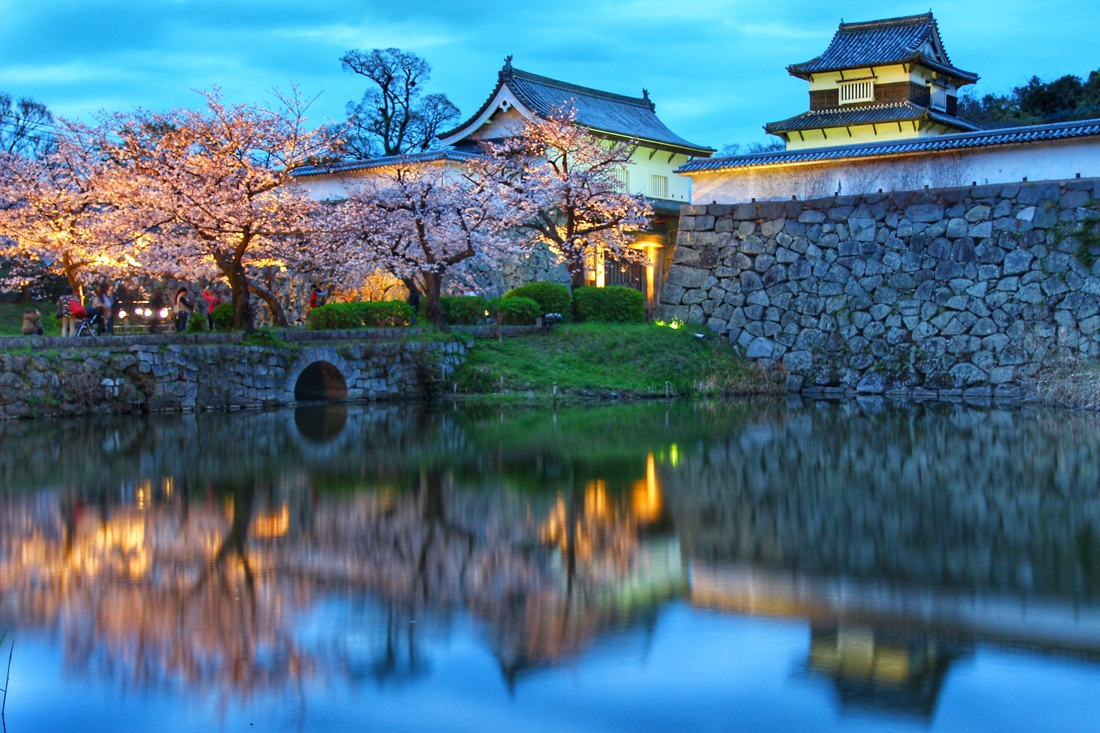 Best areas to live in Fukuoka: Chuo
The urban city centre is alive at all times of day. This is where you will find huge shopping arcades, the famous Ohari Park, and the vibrant Tenjin area. Prices in this part of the city are going to be higher than the average housing cost. Living in Japan is all about being around the late-night eateries, however, and it's a lot of fun to have them right on your doorstep.
Average cost of accommodation in Chuo – $800
Best areas to live in Fukuoka: Sawara
If you thought the cost of living in Japan was going to be high, and there would be no way you could live near a beach, think again. This area is really affordable and boasts the beautiful Momochi Beach. Sawara is the biggest ward in Fukuoka and as such, has a pretty huge range of choices when it comes to properties and places to stay.
Average cost of accommodation in Sawara – $600
Average Cost of Living in Japan
Apartment rental – $500
Electricity – $50
Internet – $30
Transport per month – $100
Healthcare – $20+
Phone Contract – $25+
Milk price (1L) – $1.35
10 Eggs – $2
Asahi Beer in bar – $3+
Bottle of wine in bar – $15
Coffee – $3
Loaf of bread – $1
One apple – $1
Bananas – $1.25
(Good) meal in restaurant – $30
How To Find Accommodation
There are a few types of accommodations in Japan, and a few different ways to find them. If you want to rent out an apartment, it will cost you quite a bit of money up front and you'll require a few items, but you'll have the place to yourself. If you're planning on staying long-term in Japan, this is what you'll need to find an apartment:
A contract: typically signed for two years, but can be "broken" if you give 1+ months notice.
2. A Guarantor: if you're a foreigner in Japan, the landlords are reluctant to rent to you unless you have a Japanese Guarantor to vouch for you. If you're going to Japan to work as an English teacher or in some other profession, this will be easy for you to obtain.
3. Identification: you'll need to provide two pieces of ID.
4. Damage Deposit: 1 – 3 months rent is paid up front to cover the cost of any damages.
5. Key Money: this is basically a "gift" to your landlord, which is equivalent to 1 – 3 months rent.
6. Commission: paid to your real estate agent, approximately 1 months rent.
7. Property insurance.
Some real estate agents online include Able and eheya.net
If you're looking for short-term rentals (a few months), you may want to check out Airbnb or Gaijin Houses (shared housing). The shared houses don't require any Guarantor or Key money for the landlord. They're furnished and often have shared facilities. Check out Suumo, Homes, and Chintai for listings.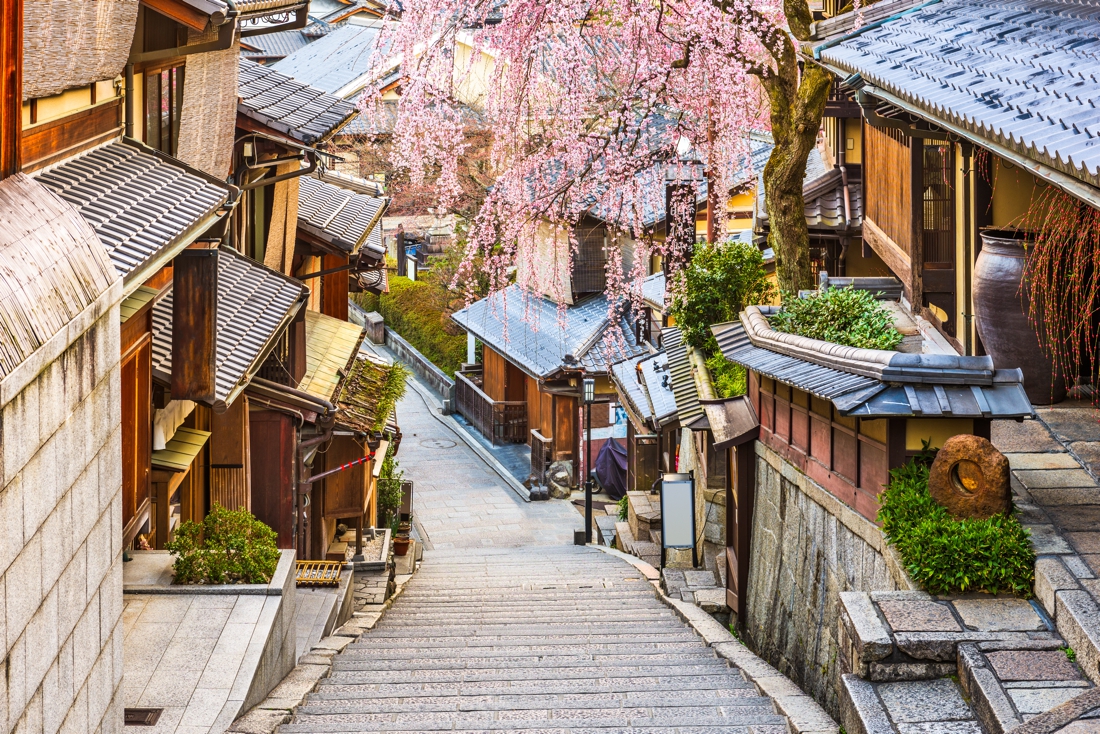 Summing Up The Cost Of Living in Japan
Japan is a lot bigger than people might realize. Outside of Tokyo, the smaller cities have a lot to offer, at a fraction of the price, making the cost of living in Japan very affordable.
Living costs vary across the country; some things are going to be cheaper in different prefectures. For example, oranges in Wakayama prefecture are super cheap because that's where they grow. The same goes for apples in Aomori.
House prices are a big chunk of the monthly cost of living in Japan, but they can vary hugely from city to city. You can get yourself a place to live for only a few hundred dollars a month, but don't expect anything palatial. Houses are much like the size of the hotel rooms in Japan — tiny.
Most Japanese people in cities live in compact apartments. Instead of hanging around their homes, they spend their time dining out and socializing. Ultimately, Japan is a lot cheaper than living in many places in Europe, and if you have a steady income, the cost of living in Japan is affordable.
Your cost of living in Japan will depend on how you choose to spend your money. Traveling around on the bullet train is going to be costly if you do it all the time, and dining every night at restaurants will, of course, eat into your monthly budget.
Living in Japan is an incredible experience, and while it's not the cheapest place to live in Asia, it can still be very affordable. I hope this guide helped you realize what the cost of living in Japan would be, and whether or not it sounds like the destination for you.
Some images in this article courtesy of Shutterstock.
Like This Article? Pin it!