The flight from Clark in the Philippines to Kuala Lumpur in Malaysia was one of the most turbulent we've ever had!  Other than that, it was pretty uneventful.  We arrived in the city we know and love in the afternoon, took the bus into town, then the metro train to the area we stay in, Bukit Bintang.  Also known as the shopping & finance district.  Here you'll find great nightlife, skyscrapers, delicious food and many malls and markets.  We checked into our usual hotel, Pondok Lodge and made our way to our favourite little Arabic/Indian restaurant, KC Corner.  They serve some of the best food (roti channi, naan breads, many types of curries, byriani, fried chicken and other noodle and rice dishes), at a very low cost.
The next day was spent wandering around the streets, popping into the malls and electronic shops trying to decide if we should buy me a new laptop.  On our second to last day in the Philippines, I opened up my laptop only to discover that it had been sat on or stood on!  The screen was completely mangled and I can only see out of the bottom left corner of it.  In the end, we decided to wait to buy the computer once we're settled somewhere for a while.  We enjoyed our downtime in Kuala Lumpur (as usual) and needed it after the last few days of travel.  After 2 days there, we were on our way to the airport, again!  This time we were heading to the bustling City of Hong Kong.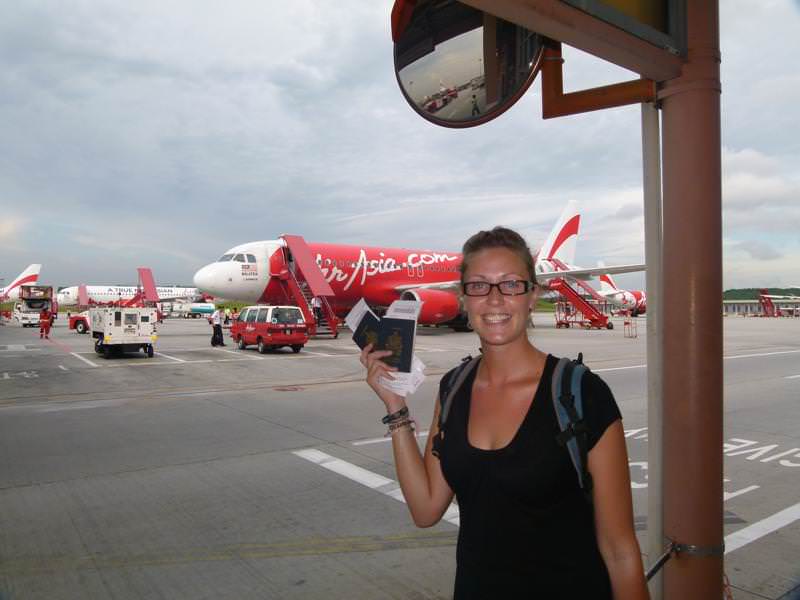 passport is stamped, all ready to go…Hong Kong bound
Like it? Pin it! 🙂
Disclaimer: Goats On The Road is an Amazon Associate and also an affiliate for some other retailers. This means we earn commissions if you click links on our blog and purchase from those retailers.