"Wineries in Canada, who knew?" This was a recent comment on our post Top 5 Wineries of the World. Who knew? Well, we knew, and so did thousands of other lucky Canadians! The wineries in our home province of British Columbia are world-renowned and the fertile soils produce some award winning grapes.
Stretching from Vancouver Island, through the Fraser Valley, into the Okanagan Valley and the Similkameen Valley, the wineries and vineyards of this Canadian Province are sure to impress. Over 186 vineyards and 215 wineries are scattered throughout the area, boasting a wide variety of grapes. Whether you prefer Cabernet Sauvignon, Malbec, Sauvignon Blanc or Pinot Gris, you'll have no problem finding something to tantalize your taste buds in southern British Columbia.
Wineries in the Fraser Valley
Although not as established as wineries in other parts of British Columbia, the 22 wineries in the Fraser Valley are known for producing some of the most popular wines in the country. The climate of this valley is much cooler than the temperatures in the Okanagan Valley, so the growers compensate by planting varieties of grapes that can hold up in cool climates, Bacchus, Siegerrebe, Kerner, Madeleine Angevine, Chardonnay and Pinot Noir, to name a few.
Home to half of the province's agricultural activity, the Fraser Valley is a great place for not only dairy-farming, but grape growing! As a bonus, many of the vineyards and wineries will offer to take you on a tour of their estate.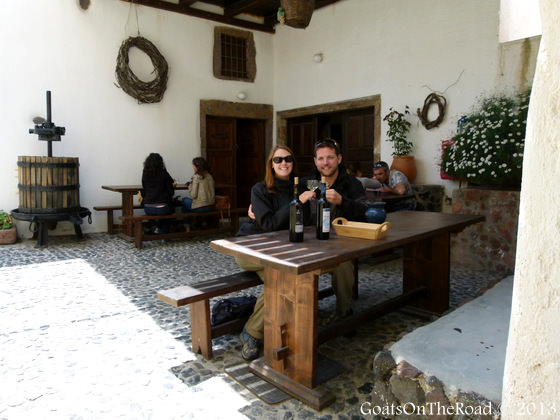 The Chaberton Estate Winery (previously the Domaine de Chaberton Estate). Located in Langley, this estate was opened in 1991, making it the first winery in this area. These days, the estate produces more than 40,000 cases of wine each year and has received both national and international acclaim. The top varietals here are Bacchus, Gamay Noir, Pinot Gris, Cabernet Savignon and Syrah. Daily wine tastings are on offer, as well as winery tours and dining at the on site French Bistro with fabulous views across their 55 acre vineyard.
Township 7 Vineyards & Winery. This winery has two locations, one in South Langley and one in Naramata. The South Langley winery is located in the beautiful countryside with an original cottage on the property from the 1930's. The majority of their wines are actually crafted in Naramata, but the Langley branch is a great place to come for a tasting or to enjoy one of the many cultural, art and culinary events put on here from time to time. The top varietals here are Merlot, Cabernet Sauvignon, Chardonnay, Sauvignon Blanc and Pinot Gris.
One of the best ways to do a wine tour in the Vancouver area is to hire a car and driver so you can fully enjoy all of the tastings! Blacklane Limousines has service in the Vancouver area and all over the world. Get some friends together to split the cost and have a great day knowing you have a designated driver. You can also hire a taxi for your wine tasting tours but given wait times and mileage, it's probably cheaper (and much more luxurious) to rent a limo.
Wineries in the Okanagan Valley
This dry, warm valley is not only our home, but it's home to some of the best grapes in British Columbia, the most popular being Merlot, Pinot Gris, Pinot Noir and Chardonnay. Stretching over 250 kms, with 8,000 acres of planted grapes and boasting 82% of the total vineyard acreage in the Province, this valley has the perfect conditions for producing wine.
Starting in the City of Kelowna and travelling south through Peachland, Summerland, Naramata, Penticton, Oliver and Osoyoos, you could spend days visiting the 122 famous wineries in this area.
Mission Hill Family Estate Winery. World-renowned for its wines and with a stunning backdrop of Lake Okanagan, orchards and mountains, this has to be the most aesthetically pleasing winery in the area. Go for an underground tour of the cellar before enjoying a fantastic meal on the terrace, complete with a glass of award-winning wine.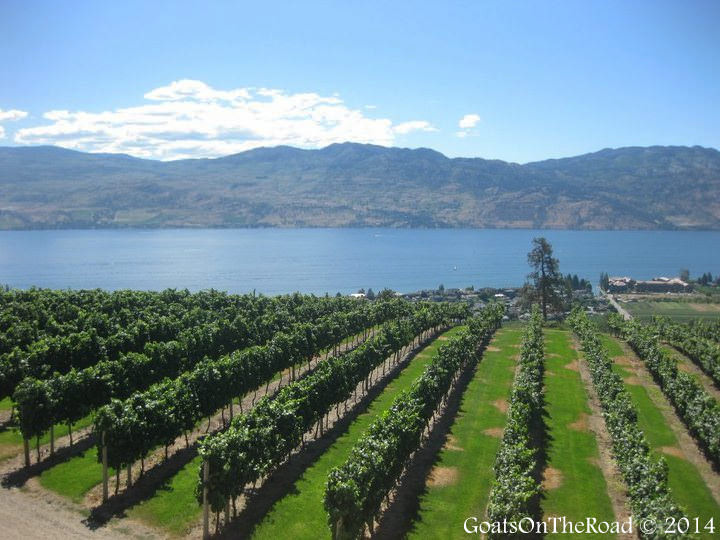 Quail's Gate Winery. This B.C. owned and operated winery is internationally and nationally recognized as one of the country's top agri-tourism sites, as well as being top producers of Pinot Noir and Chardonnay. Enjoy a glass of their fine wine with a perfectly paired meal at the all seasons restaurant, complete with fantastic views over Lake Okanagan. A trip to this winery is a must during your wine tour of the Okanagan Valley.
Sumac Ridge Estate Winery. Located in Summerland, this winery has been in the business for 33 years! The wines produced here are 100% grown in British Columbia, with Gewürztraminer, Merlot, Sauvignon Blanc and Chardonnay being grown at their vineyard. Although the wines and service are excellent here, their restaurant is now closed.
The Okanagan Valley is also a great place to hire a limousine and driver. Gather a group of friends and spend the day touring around the numerous wineries in the area. However you decide to see these wineries, make sure you have a designated driver behind the wheel.
We haven't even began to scratch the surface with this list of wineries in British Columbia. Whether you're wine connoisseur, or just someone who enjoys a glass of red or white, going on a winery tour in this fabulous province is sure to be a highlight of your visit. If you're a local, what better way to spend your weekend?
Did you know there were wineries in Canada? Have you ever been to any? We'd love to hear from you!