Living in Yangzhou, China for the past 13 months has been an amazing experience. An experience filled with fond memories, great friends, a new career and a cool culture.
As we're nearing the end of our time in China, we're starting to get a bit misty-eyed thinking about the great moments we've had here.
There are so many things we're going to miss about this country, but here's our Top 10 List:
1. The People. Ok, so we're always saying that the people of whatever country are so kind and generous, but the people in China are seriously some of the most friendly we've ever come across. Not only are they kind, but they're curious, helpful and genuine. No one is out to rip us off and we have never been scammed while living here, or travelling here. Besides all of that, we feel 100% safe every day. The people rock.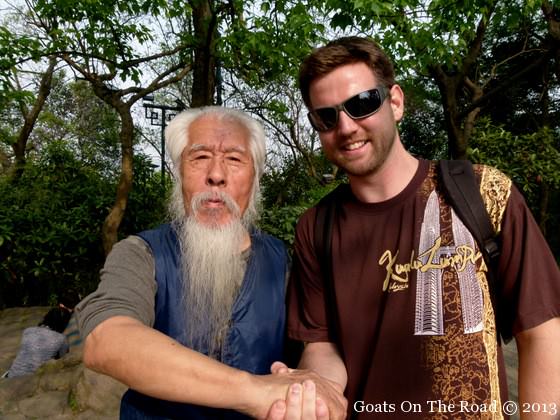 2. The Cute Kids. Why is it that Asian children as sooo cute?! We've always said that when travelling around SE Asia, but I think that Chinese kids actually might be the most adorable in the world.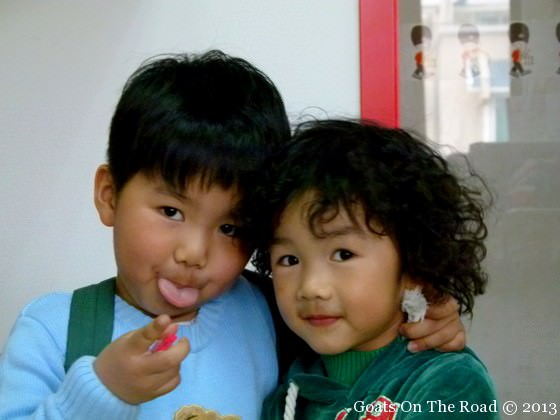 3. Fireworks. Nick and I love fireworks. So the fact that we get to see them shooting off each and every day is amazing. People light off fireworks right at their apartment complexes, so we have a front row seat to most shows just by looking out of our window.
4. Food. Except for some seriously strange street foods, everything we've tried here in China, we've loved. We're going to miss the delicious restaurant foods, street vendors and the fresh fruits and vegetables from our favourite market.
5. Special Treatment. Because we're foreigners, we get treated with a lot of respect and are sometimes treated like famous people. People are always willing to help us out, want their photo taken with us and always try to chat with us – maybe not in big cities like Shanghai, but definitely here in Yangzhou.
6. Transportation. The transport in China is great. It's efficient, clean and cheap. Taking a bullet train going 300kms/hour is an experience in itself.
7. Cost Of Living. Living in China is quite cheap, especially by North American standards. Rent is $300/month for an apartment, we can have a meal for $1 if we chose to and take the bus for $0.16. Pretty good deal if you ask me.
8. Culture & Architecture. The Chinese culture is one of the oldest in the world. We love seeing all of the temples, wandering around the old towns and enjoying the Chinese architecture, it's stunning.
9. The Beer. Ah, there's nothing like a cold bottle of píjiu on a hot day in China! The big bottles of beer (650ml) are between $0.33 and$0.50 here in Yangzhou. Needless to say, we drink a lot of them.
10. Great Service, But No Tipping. Like many parts of the world, except for North America, there's no concept of tipping here. Being born and raised in Canada, we're so used to tipping for anything and everything. At a restaurant here, you pay exactly what the bill says and you'll get great service even without tipping. Service with a smile is always nice.
This list could have been much longer, but those are some of the many reasons why living in China is awesome. We loved our 1 month of travelling here and our 13 months of living here. Who knows, maybe we'll be back here again one day…
Have you ever been to China? What do you think of it? We'd love to hear from you, leave a comment below
Like this Post? Pin it!