When we set off on this journey, we weren't exactly sure what to expect from most of the "Stan" countries. The one country that we knew would be a hit though was little Kyrgyzstan, a place that is easy to get in to (no visa anymore), has loads of mountains and activities available and has great infrastructure for tourism. We spent three weeks here and loved every minute of it!
Here's a breakdown of our adventures in Kyrgyzstan.
We gazed at the towering Ala-Too Range, while swimming in the second highest lake in the world, Lake Issyk-Kol.
We endured bumpy rides in marshutkas and squished into the back seats of shared taxis to get from point "a" to point "b".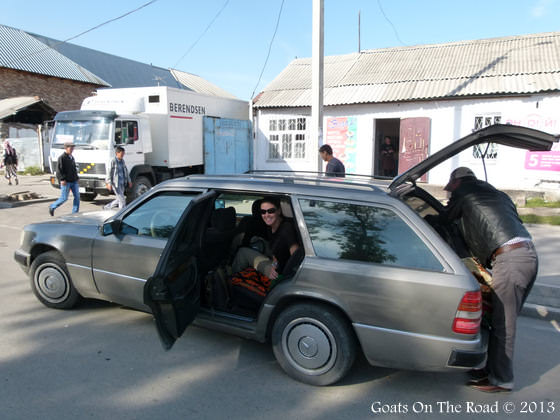 We brought a map and compass and navigated our way from the town of Karakol to the village of Atlyn Arashan. Trekking up to 3,800m, camping for two nights and gazing out at the stunning lake Ala-Kul before soaking in the hot springs at Atlyn Arashan was a definite highlight of our travels.
We ate amazing local cuisine, with our favourites being katlet (stewed beef with rice, buckwheat, noodles and sauce) kuurduk (fried beef with sauce, potato and onion), shashlyk (chunks of chicken, mutton or beef grilled on skewers) and laghman (noodle soup with vegetables and meat).
We stayed in wonderful homestays owned by even more wonderful families.
We went on our very first (but definitely not last) horse trek to glistening Lake Song-Kul.
We stayed in yurts with local families and were shown traditional Kyrgyz hospitality.
We went on an overnight fishing trip, camping alongside a river in the middle of nowhere with a 70 year-old fisherman and a guide.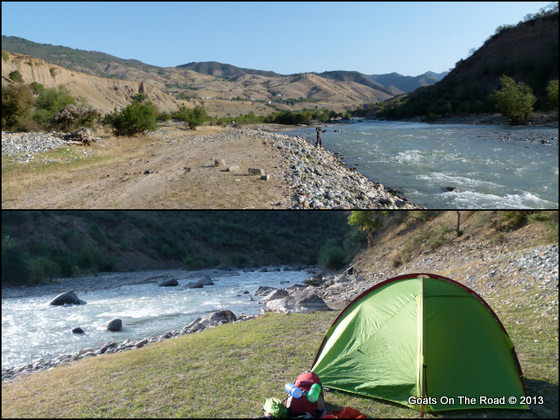 We hiked up to waterfalls and gazed out at the scenery down below from picture perfect panorama viewpoints.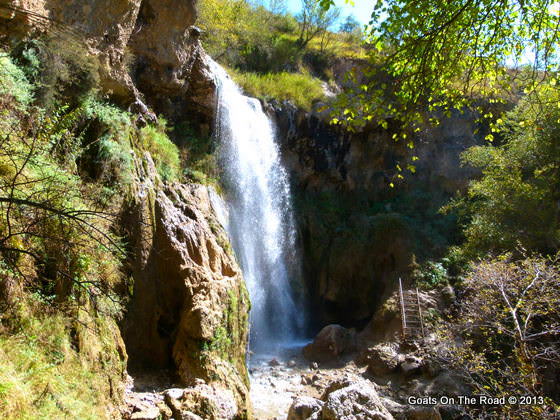 We went to the biggest walnut grove in the world and met families living out there during the harvest season.
We were shown nothing but generosity, hospitality and kindness from the local people, no matter which ethnicity they were.
We wandered around bazaars looking at and sampling the fresh fruits, veggies, breads and spices.
After a very memorable time in Kyrgyzstan, it was time to move on. We'll never forget the Kyrgyz hospitality, the outdoor activities, the interesting culture and the fantastic scenery. We would absolutely love to come back here and explore more of what Kyrgyzstan has to offer!
Have you ever been to Kyrgyzstan? If so, what did you think of the country? If not, would you like to go one day? Share with us below!
Like this Post? Pin it!