Turkey is perhaps one of the great under-rated travel destinations of our time. Sure the west is a popular tourist destination frequented as a party holiday for many European travellers, but the east remains an untouched, authentic world which beckons adventurous backpackers to explore.
This is one of the cheapest countries to travel and it's also home to one of the best cuisines in the world.
The further you head east, the further you indulge in the Middle Eastern culture, religion and cuisine. The number of Kurdistani refugees and expats increases, as does the friendly nature of these incredibly hospitable people.
The west has its treasures but the east is where the real traveller troves lie. Here you can wander around ancient ruins, sample delicious meals and truly feel part of local life as you are likely to be invited for tea everywhere you go.
In fact, we challenge you to wait for a bus or walk through a village and NOT get offered something. The people of this region are curious, friendly and unimaginably generous. Turkey is definitely a backpacker's paradise.
Check out our post: Top 10 Reasons To Travel To Turkey
[widget id="text-83″]
How Much Will Turkey Cost?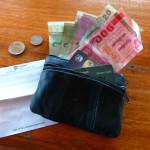 $95/day for 2 people.
This includes public transportation, eating delicious food (not always street food), all ticket prices as well as visa costs and any other expense you may encounter while travelling here.
A couple could get by on much less than this if they don't move around as much. Turkey is a big country so to see it from east to west means that even if you spend 5 weeks here, you're going to have to move every couple of days to see it all.
If you stick to one region of the country (preferably the east) you will save a lot of this daily cost by skipping the sometimes expensive bus rides.
If you're looking for help obtaining your Turkish Visa, you can check out services like e-visums.co.uk. They have a lot of experience with procuring Turkey visas for travellers.
[widget id="text-70″]
Budget Accommodation: ($25-$60/night)
The accommodation in Turkey is definitely going to be more expensive than your average budget destination but the standards are generally high.
Average room cost is probably around $40-$45 which seems expensive for a budget backpacker, but they often include breakfast and sometimes lunch as well!
There are some great deals to be had on the southwestern coast with rooms for as little as $12, but this is where all of the tourists hangout so while the rooms are cheap, the atmosphere is far from authentic.
If you would rather book an apartment or stay with a host on Airbnb while you're travelling in Turkey, why not get an Airbnb discount while you're at it? Make sure you use our special $25 Airbnb Coupon Code and save money!
Our favourite hostel in Istanbul is Sultan Hostel. It's in an excellent location, has clean and comfortable rooms and has a friendly and helpful staff. There's also a really good restaurant / bar attached so even if you don't stay here, consider stopping by for a meal and some drinks. It's a fun and lively atmosphere.
Check out Hostel World for guesthouses and hostels around Turkey. We use and recommend this booking site, as do many other travellers 🙂 Click here to find a room.
Eating: ($3-$5/meal)
The food in Turkey is outstanding and it is usually served in heaping portions. Kababs and Donair-Kababs (shawarma) can be had for as little as $2 and there are some mouth-watering regional specialties that you just HAVE TO TRY.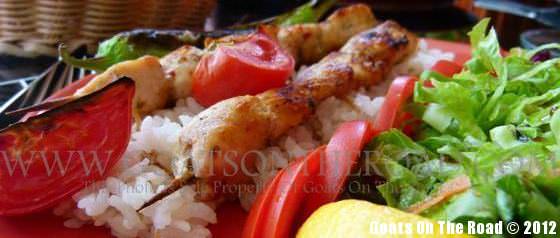 Entrance Fees: (Average $5/person)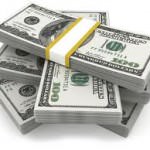 There are fees to enter almost all of Turkey's major sites. In Istanbul these sites are more over-priced than other sites in the country. Aya Sophia mosque will set you back about 25TL ($18)!
The Basilica Cistern is only 10 TL ($6) while the stunning Blue Mosque is free for entry, but donations are of course welcome. If you want to visit a Hamam, head to a less touristy one as the prices range from $5-$75 depending on how many fellow foreigners frequent the bath house.
Further east, sites like Ani and Mt.Nemrut have cheap entrance fees, but getting there will cost you. The entrance fee to Ani is only 5TL ($3) but the transport from Kars will be about 200TL ($110) shared between 4 people.
Visiting Mt.Nemrut is less expensive because transport generally includes a hotel stay and half-board but at 100TL ($55)/person, it's still not that cheap.
Alcohol: ($0.75 Beer, $3 Cocktails)
Being a Muslim country, alcohol is not all that common. In Istanbul of course the rules seem to be more lax and you will see plenty of people drinking beer on the streets.
The local brew, Efes, is actually quite delicious and as long as you're respectful, consumption is generally not too frowned upon when it's not done in the streets.
Just make sure you avoid drinking within the view of a mosque as this is considered extremely disrespectful.
Highlights & Must-Do's: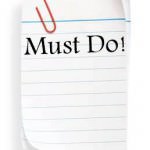 Turkey is a country filled with great travel experiences. It's so nice to travel through a country with friendly people who speak English and will be able to guide you towards the local favorites.
Most of the best sites are found in the far east or in Istanbul but there are plenty of places to see around this beautiful country.
While travelling around Turkey, keep an open mind and an empty schedule because you will often learn of new places along the way. Use your guide-book as a reference, not a guide.
Learn about the history from its pages but explore the real Turkey on your own itinerary.
There are so many highlights in Turkey that you will find on your own, but here is a list of our favorites.
Ani:
This is one of the best sets of ruins you will ever see! It is a former city of Eastern Anatolia and at its peak it was the Capital of the Armenian Empire.
Ani sits on a stunning, lush meadow, teeming with wildflowers and separated from Armenia by a deep chasm in the earth that has been etched from the ground by a flowing river.
1500 years since it rose to greatness, Ani now sits on these scenic grounds and seems almost haunted by a ghostly silence. Walking around this vast plain and exploring the many churches, cathedrals and apostles is sure to be an experience that you will not soon forget.
**GOAT NOTE** – Ani is a definite highlight of independent travel**

Cappadocia:
There is nowhere quite like this in the world. In fact, as you arrive in Cappadocia (likely from an overnight bus) and round the bend as the sun rises over this mystical landscape while hot-air balloons hover overhead, you'll think you've woken up in some kind of Jim Henson Movie set.
This place is Super Mario World meets The Flintstones and it is an amazing sight to behold. Not only can you look at these incredible formations, but you can actually stay in them.
Many of the hotels are built right into the bedrock (actually rain eroded, volcanic ash) and you can literally live in a cave while you explore this amazing place.
You really don't need to take any tours here (unless you want to pay exorbitant prices for a hot air balloon ride), just ask your hotel for a map and head out!
From sleeping in caves and sipping on tea, to soaring high in the sky in a hot air balloon and hiking through unique formations, Cappadocia has it all. This is a place you'll want to stay a while, I recommend at least 5 days to fully enjoy all that the area has to offer. Check out this guide to Cappadocia and start planning your trip.

Butterfly Valley:
Get here before noon and you will have this beautiful place to yourself. Tour boats leave Ölüdeniz and swarms of tourists fill these stunning sands from 12:00 on, but if you get here before then, you will be amazed. See below (Off The Beaten Path) to learn how to get there the non-touristy way.
***GOAT NOTE*** Highly Reccommended!
Istanbul:
This is probably the most exciting city we have ever been to. Istanbul has it all. It's jam-packed full of ancient sites and backpacker's experiences.
It has great food and an old rustic charm mixed with modern architecture. The people of Istanbul retain much of their customs and religion while the younger crowds, although still Muslim, favor a more forward thinking future.
Here you can get scrubbed down by a complete stranger in a Hamam, wander the endless corridors of the world's most stunning mosques, enjoy fresh seafood caught right in front of you, watch whirling dervishes, shop your heart out and see the underground Basilica Cisterns.
Istanbul will keep you busy for weeks on end it just never gets old! Check out our Istanbul blog for more about this city.
**GOAT NOTE: HIGHLY RECOMMENDED!**
Van:
Most travellers who make their way this far east, do so to reach Van. This intriguing city sits on a stunning lake amidst a lush network of grassy valleys. There is a lot to see and do here so give it time.
Head to Van Castle for a day out, visiting mosques and ruins on top of a massive rock formation all with a view of the sparkling lake. Keep your eye out for a Van cat, an endemic species of house cat famed for pure white fur and different colored eyes.
Dabbağoğlu Central Park is a great retreat and a visit to Hazreti Ömer Mosque is a nice stop-off.
Go To A Hamam:
When you first hear of entering a public bath house and getting scrubbed down by a complete stranger, you may think that it's not something that you would enjoy, but TRUST US, once you get over the initial shock of having someone else remove dirt from your body, you will love it.
It is the most relaxing, cleansing, amazing experience you will probably have while you're in Turkey. If you enter a less-touristy Hamam you will probably be chatting it up with the locals more than anywhere else.
If you want to just relax, find yourself a quiet corner and douse yourself with the scolding water and enjoy the steam. Many of these bathhouses are over 1500 years old so just enjoy the history and the architecture while you steam away your worries in one of Turkey's many Hamams.
Try Regional Foods:
When you arrive in a new city in Turkey, ask the locals what their favorite regional dishes are and then go try some. Almost everywhere you go has its own cuisine, from Sanliurfa's "Urfa-kababs" and Cappadocia's "Pottery Kabab" (Stew baked in sealed pottery) to Istanbul's fish sandwiches and Kars' organic honey dishes, Turkey is full of tasty temptations.
Shop At A Chaotic Souk Or Bazaar:
The Bazaars and Souks in Turkey can sometimes be a little too much to take for some people. You will be approached by hundreds of salesmen all promising you the best product in the market but if you go in with the right frame of mind and just take it all in instead of pushing it all aside, visiting these markets will be a definite highlight of your travels in Turkey.
Smoke Some Nargilas (Sheesha Pipe):
Smoking flavored tobacco from beautifully ornate water pipes is a huge part of Turkish culture and you can literally find smoke houses on every corner.
If you're not a smoker, the initial head buzz may be a bit nauseating (we don't smoke) but that soon passes and there is no harsh, disgusting taste that accompanies a cigarette, only the smooth, fruity flavors of the tobacco.
Off The Beaten Path In Turkey: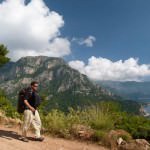 It's important while travelling around the world to find a place to yourself. A place where few other backpackers go and a place that you feel like you alone have discovered.
The guidebooks don't always accurately portray hidden gems and sometimes they miss out on them completely.
Many of Turkey's hidden gems lie deep in its eastern regions, but the country is so big and diverse that you can really find yourself off the beaten path anywhere.
The good news is that no matter where you go, the locals will always be happy to point you in the right direction and show you a new place that your guide-book doesn't even know about!
Kabak:
About a 2 hour (4TL) bus ride from the popular tourist hangout of Ölüdeniz, Kabak is a hidden gem that sits on one of the most stunning coves in the Mediterranean.
Not many people come to Kabak but that is set to change with a new resort that just opened in 2011 and more planned in the future.
Even if the beach becomes crowded, which won't happen for a few years, the cliffs that surround it still house some of the funkiest accommodation in the country.
**GOAT NOTE** Stay at Shambala Camp, a quiet Yoga retreat that offers open air bungalows, a pool and 3 delicious meals a day for only 60TL ($35)! This place is perched high on the cliffs and it is truly amazing.
Butterfly Valley (The Non-Touristy Way):
A trek for the adventurous, scaling your way down cliffs to reach Butterfly Valley before the hordes of tour boats pull up at noon is a definite must! Hop on one of the Ölüdeniz bound buses and tell them you want to get off at Butterfly Valley and when they drop you off, ask the closest guesthouse where to find the trail.
Be prepared for some pretty sketchy climbing as ropes dangle from sheer rock face cliffs. The entire thing takes a grueling 90 minutes to complete, but once you see the stunning waters of the valley below, and swim at the beautiful waterfall that effortlessly cascades down the rocks, you will think you've found paradise. (until 12:00)
Ani:
Not many people make it this far east and for those who do, Ani is the pay-off. This is one of the best ancient sites on our planet. See Above for more.

Sanliurfa:
This town is actually very beautiful and boasts the oldest temple in the world. Göbekli Tepe is 9000 years old and proves that religion had been a part of mankind for much longer than stated by some religious texts.
Also Balıklıgöl (the pond of holy fish) in the old town makes for a great day out. Urfa is one of the most classically Middle Eastern cities in Turkey and the people here are some of the friendliest in the entire region.

Harran:
Just 2 hours from Sanliurfa, Harran is way off the beaten path and well worth the effort to visit. These amazing beehive houses were thought to be inhabited as early as the third millennium BCE and walking around the area, exploring inside the beehive homes and standing by the ancient ruined university, gives you a real feel for the timeline of mankind's presence in this area.
What Is The Budget Accommodation Like In Turkey?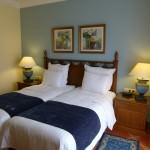 Hotels and guesthouses in Turkey are a little bit expensive but they are of good value. The average room cost is around $45 dollars but there are some really cool places to rest your head at night.
Sleep in a cave in Cappadocia or in an ancient building in Istanbul.
**Goat Note** Best accommodations are Shoestring Cave House in Gerome & Shambala in Kabak.**
Pros Of Budget Backpacking In Turkey: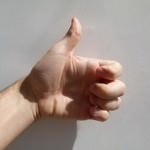 Turkey is a bit more expensive than some other budget backpacking destinations, but every extra penny spent is secondary to experiencing the friendly people, amazing sites and delicious food.
There is so much to see here and it seems that everywhere you go there is a unique vibe.
There is an energy here that you can feel while travelling and it makes for a great backpacking experience.
The Local People:
I know we say this in nearly every Goat Guide but nowhere is it more true than in Turkey. Turks are without a doubt the friendliest people in the region and that says a lot because the Middle East boasts some of the friendliest people in the world.
You'll find it hard to wait for a bus or walk through a village without being offered something and the genuine, good-natured hospitality of the locals is outstanding. The further east you go, the friendlier the people become!
The Food:
With all of the regional specialties, the food in Turkey is a definite pro to travelling here. You will long remember the delicious clay pot stews of Cappadocia and your taste buds will yearn for a lamb kabab long after you leave this flavourfully gifted country.
The Lack Of Other Tourists:
If you head east here you will be delighted by the fact that you can travel for days without seeing another foreign face. It feels like you're discovering places for yourself and everything is an adventure when you're not surrounded by other tourists.
The Historical Sites:
You've seen old things before, sure. But everything is older in Turkey. Sites that pre-date Christianity are common place.
Towns that have been inhabited for 3000 + years. Hamams that have scrubbed off the dead skin of weary travellers for centuries and a temple that is 9000 years old! The history in Turkey is staggering.
Cons Of Travel In Turkey: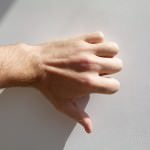 No matter how great a country is, there will always be a few cons to go along with the pros. Turkey is so full of great culture, ancient sites, friendly people and beautiful beaches that there are sure to be a few things to watch out for. Nowhere is perfect right?
There aren't many cons to travelling here, in fact, it's very hard to even compile a list, but the few that stand out are listed below.
Holiday-Maker Crowds (In The West):
We say this a lot but unfortunately crowds of other tourists can adversely affect one's trip and the crowds that make their way to eastern Turkey are not likely to be the types of people who a backpacker will enjoy being around.
Many of the other travellers that make their way to the beaches around Marmaris and other sites in western Turkey are there for the sole purpose of partying and getting as drunk as possible.
This may seem controversial in an Islamic country but for some reason it happens here and it's not a great scene to be around.
Cost Of Rooms & Transport:
For budget backpackers, $40-$50/night for a room is not ideal and although buses travel great distances, the prices add up.
If you travel less you can save money on transport but expensive rooms are usually unavoidable.
Staying in dorms would definitely help but the Goats On The Road always opt for private rooms and in Turkey, these are not a cheap option.
Anti-Western Sentiment & Bombings:
We hate to put a con like this on the list of a great country like Turkey but like anywhere, there are extremists here and there have been some bombings in the past, especially in Istanbul.
This is no reason to avoid Turkey because you are far more likely to get struck by lightning then be the victim of a terrorist attack.
We travelled here for 5 weeks and were always treated as welcomed guests and never felt like we weren't wanted. Unfortunately there are some groups who feel that westerners don't belong but you will not likely come across them in your travels.
The People:
The people you encounter while backpacking through a country can have a profound impact on the way you view a destination. Not only the local people, but the types of other travellers as well.
Types Of Other Travellers: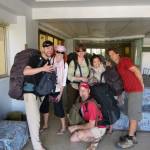 The types of other travellers in Turkey vary greatly depending on what region you are travelling in. There are a lot of British holiday makers that congregate around the southern shores and they tend to be the gap-year or lad's holiday party types.
Their presence greatly affects everything in the area from hotels to food and culture. You won't find local specialties in places like Marmaris, you will probably be stuck eating baked beans on toast and fish'n'chips, which is fine at home but that's probably not what you came to Turkey to eat.
If you head east the demographic completely shifts and you will be surrounded by culture seeking backpackers that will have the same traveller mentality as you. The other travellers in this region are generally a bit older, very open-minded and down for adventures. You'll meet a ton of cool people around the hostel dinner tables here!
The Locals:
As we stated above, the Turks and Kurds are a highlight and a pro of travelling in Turkey. Their hospitality and kind nature is unmatched anywhere else on the globe.
There are times when you will think that they are too friendly, that they must want something in return, but unless you're at a major tourist spot, this just isn't true.
The Turkish & Kurdish people just want to know about you, about your way of life and about why you decided to come to Turkey and they will want to share your stories over a delicious cup of Chai (tea).
There may be the odd pushy salesman in a Bazaar but other than that you will be treated like an honoured guest the entire time you are in Turkey.
Communication In Turkey:

English is widely spoken in Turkey but the further east you go the more you will find communication difficult.
If you know Arabic, you may be able to get by in some places but pretty much everyone speaks Turkish (85%). Further east the dialect changes and many people speak Kurdish.
Learning the local language is always fun and the Turkish people will be delighted to hear you speaking their language.
Visa Regulations For Turkey:
3 month, multiple-entry sticker-type visas are available at land crossings, airports and sea ports for almost all nationalities but the prices for the visa's duration of stay can vary greatly depending on your passport.
Canadians and Aussies pay the most at a whopping $60, Americans and most European nationals pay $20 while the French, Kiwis and a few others can stay visa-free for 90 days. See WikiTravel for a more extensive list of visa regulations for other nationalities.
As of May, 2012 you can only stay in Turkey for 180 out of 360 days, but this is set to change with talks of a 9 month visa extension policy to be introduced late 2012.
If you don't want to figure out the Turkey visa situation yourself, or you want peace of mind knowing that you'll be allowed in upon your arrival, you can check out visa companies online who can help you easily get your visa for Turkey. Companies like e-visums can help you obtain visas for lots of countries around the world, including Turkey.
For a small fee, they'll handle any visa paperwork, documentation and applications you may have to complete and they'll also help you with up-to-date visa information so that you don't end up going to a country thinking you get VOA, only to find out that the rules have changed. They also have quite a bit of useful travel advice on Turkey in this article.
Entry Requirements To Turkey: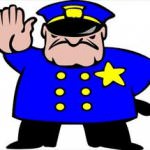 You will need to have at least one blank page in your passport which must be valid for at least six months from the date of entry.
Entering Turkey is generally an easy experience but try to have Euro, USD and GBP on you just to make sure that you have the right currency for the border guard of the day. We used Euro to pay for our visa in Marmaris and they would not accept anything else.
There is no need for a proof of onward journey (ie: return flights) to enter Turkey.
Health In The Turkey: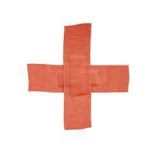 There aren't really too many health risks in Turkey.
In other Goat Guides we have had to list Malaria, food poisoning and even measles in this section but in Turkey, you don't really have to worry about any of this.
Even food poisoning is not a big risk because sanitation standards are generally pretty high here.
There are no required vaccinations to visit Turkey and there are good hospitals and medical centers in the country.
[widget id="text-84″]
Phone & Internet In Turkey: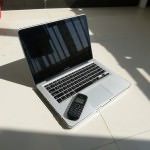 You should have no problem connecting to the internet in Turkey. Most guesthouses, hostels and even some beach bungalows are wired with wi-fi. Some tourist restaurants will also have free wi-fi so you can enjoy checking your emails over a delicious chai and kabab.
Phones and SIM card are very cheap in Turkey and the coverage is excellent. You wouldn't necessarily need a cell phone here because usually the hotels will let you use their phones to book future accommodations.
When Is The Best Time To Visit Turkey?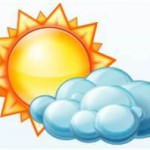 Spring (April-May) and Autumn (Sept-Oct) is generally the best time to visit Turkey when the skies are usually clear and the temperature hovers around 25 degrees celsius.
There can be snow in eastern Turkey before May and after October, while the heat in the west can be very oppressive in July and August when the mercury can sore to 45 degrees celsius.
There isn't really a winter tourist season in Turkey as many of the coastlines along the Mediterranean, Aegean and Black sea are completely shut down in the winter months.
High season in Turkey is from July to mid-September when the coasts are at their fullest and prices are at their highest. If you head east you will be less affected by the influx in tourist numbers.
Overall Rating:
Friendly people, amazing sites, deep-rooted history and traditions, tasty food, great beaches and great culture, Turkey really is a backpacker's paradise and it is easily a 9/10 for us.
Please feel free to comment at the bottom of the page or rate this post by clicking the stars below. Your input can help us improve this and future Goat Guides! Thank-you.
10 REASONS TO TRAVEL TO TURKEY
TURKEY TRAVEL BLOGS [widget id="text-60″]
Like it? Pin it!