When we tell people that, as travel bloggers, we're often invited on fam trips, their stare goes blank and they often look back at us in disbelief.
"You mean a company flies you out, puts you up in a fancy hotel, pays for all of your travel experiences for a couple of weeks and then flies you back… AND they pay you a salary for your time? How do I get invited on fam trips?!"
Yes. That's exactly what a fam trip / press trip is, and in the new age of influencer marketing, it's actually very common.
But how is this possible? Why would a company want to pay us to travel? What's in it for them? How does one get started landing paid fam trips? This sounds too good to be true…
Over the past few years, we've taken part in a number of fam trips, press trips and travel conferences.
In each case we were flown out by the tourism board or hosting sponsors (sometimes we're even flown business class), were put up in a 5 star hotel, all of our food and travel was paid for the duration of the trip and we were treated like royalty. Sometimes even we think it's too good to be true.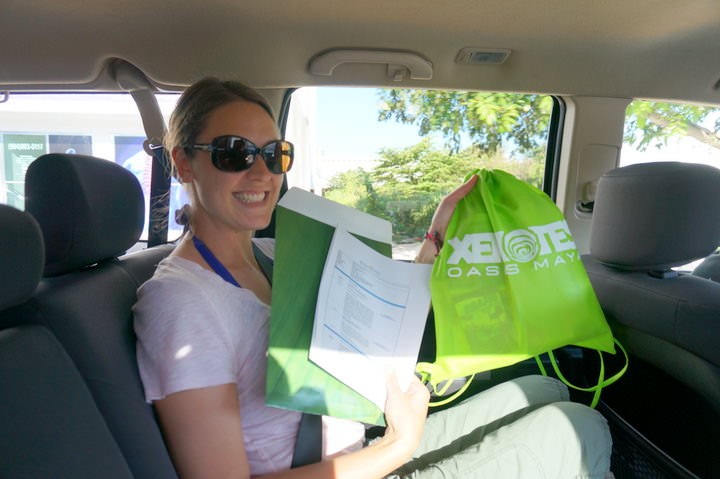 In this article I want to shed some light on the world of fam trips and press trips. I'll share with you some of our favourite trips, how you can get started in influencer marketing so that you too can get paid to travel, and tell you how bloggers are frequently being flown around the world while earning a salary.
What Are FAM Trips & Press Trips?
Wikipedia has a relatively outdated and vague definition of what constitutes a fam trip, they say:
"A free (or low-cost) trip for travel agents or consultants, provided by a travel operator or airline as a means of promoting their service."
If I was to define it based on my own experiences, I would say a fam trip is:
"A fam trip (short for Familiarization Trip) – or influencer marketing campaign, or press trip – is a free (or low-cost) trip often including a salary for travel bloggers, social influencers, travel agents or consultants, paid for or sponsored by a tourism board, travel brand, tour operator, airline or industry conference organizer.
These trips are often (but not always) offered in exchange for pre-agreed upon coverage or brand exposure through deliverables produced on social media and / or various traditional and digital media outlets."
Basically, fam trips and press trips are the bee's knees and one of the major perks of learning how to start a travel blog, growing its traffic and sharing your travel experiences with the world!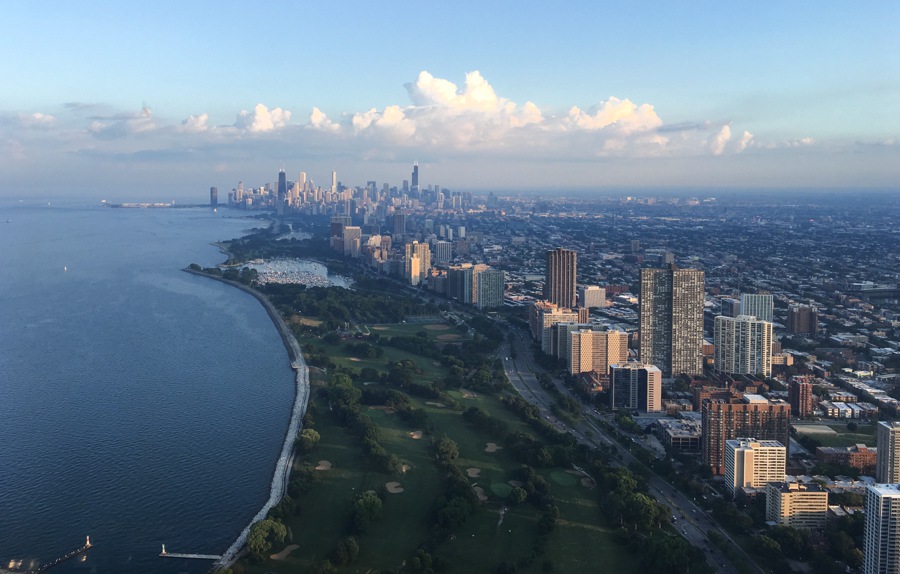 How To Land Your First FAM Trip
First I need to express that fam trips aren't just available to anyone who has a free blog online and is writing on Wix or WordPress.com. These trips are typically reserved for those who own their own domain, own the content they produce, host their site themselves and have grown an audience online.
Getting Started as a Blogger / Influencer
The first step of course is to start your own travel blog and social media accounts, begin writing content and growing your influence online (If you want help learning how to grow your social media, check out our free blogging course and ebook). After you start reaching a larger audience, brands, tourism boards, tour companies, hotels and airlines will start to contact you.
Know What You Can Offer
Flying someone to a country, putting them up and paying for their food and travel is an expensive investment for any company, brand or tourism board, so it's important that when you're accepting fam trips and press trips, you're well aware of what value you can bring to the table.
If your blog / social media is just starting out and you don't have a very large or loyal following, you'll want to offer more. Particularly – if you don't have the numbers – you can offer exceptional content for the brands to use in their own promotions.
Create an epic video for them, offer them a number of photos that they can use or show them how you can rank in Google for particular keywords.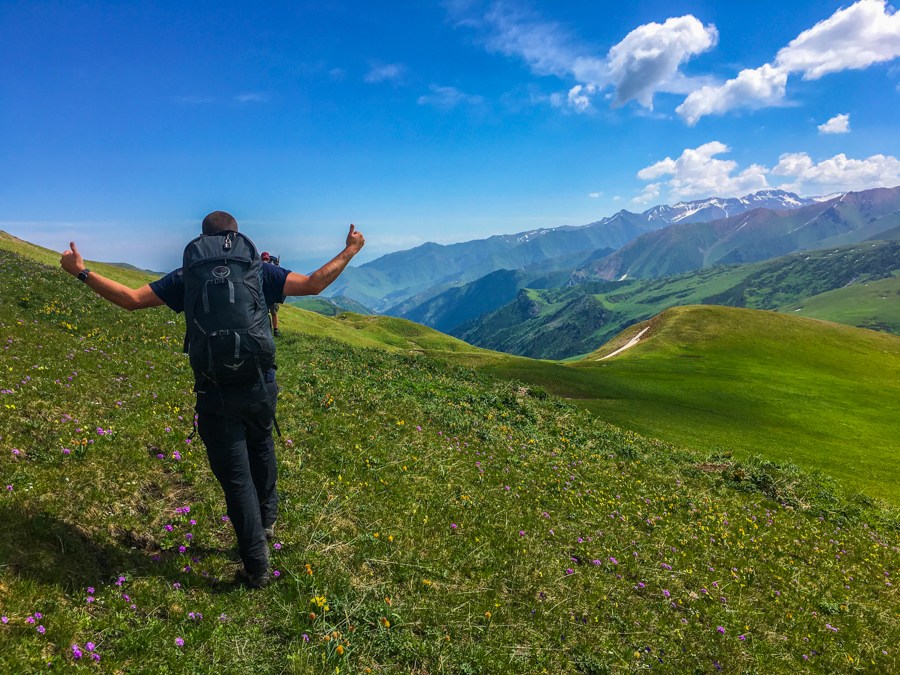 Another way to offer a bit extra even if you're blog doesn't have huge numbers is to pitch a larger publication and then tell the tourism board or brand that you'll be able to publish some coverage there.
If you can guarantee them that you'll publish a blog on your own website, as well as on a larger publication, you'll help your chances of landing the job. Just be sure that you are 100% transparent with the other publication and that they're fully aware that you're using their name to pitch the tourism board before you send the email.
Not all influencer campaigns require a huge number of followers. If your blog is all about travel in Costa Rica, even if you don't have a lot of followers, you can likely provide more value for the Costa Rica tourism board because your niche is so focused on travel in the region.
It's not always about the numbers, it's also about the quality of content created and the focus and target market of the campaign, and how that aligns with your own followers and readers.
How Fam Trips Find You
They'll find your blog online when they're searching in Google for things that their clients search and doing market research, or if you're a social media influencer, they'll often find you through hashtags and posts that you mention them in.
For us, typically we get an email once every month or so from a different brand asking us to partake in a trip. Sometimes they're paid, sometimes they're not, but all fam trips typically offer an all expenses paid trip to somewhere in the world in exchange for online coverage.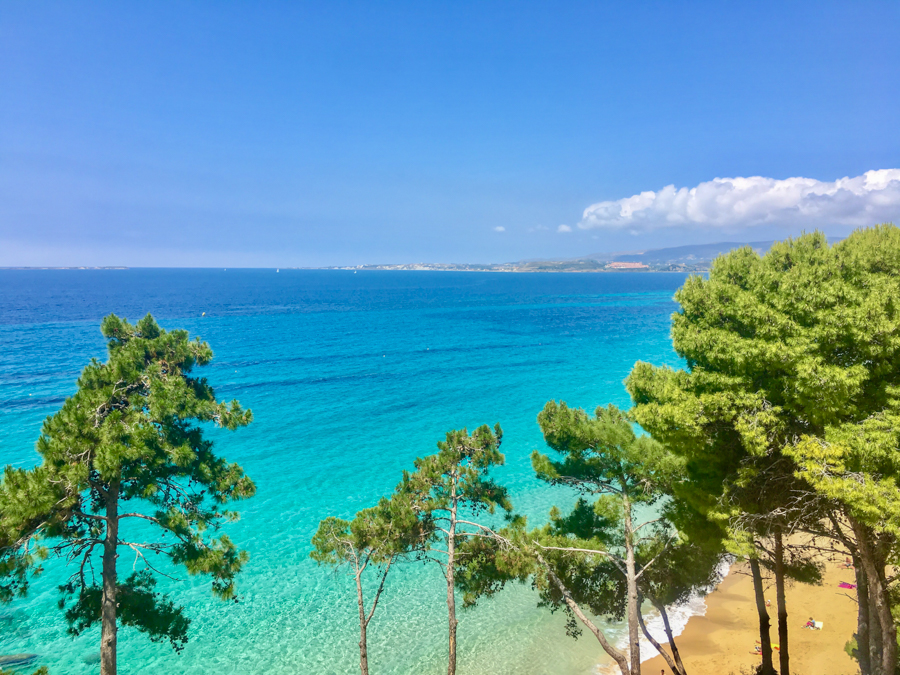 Creating a Media Kit
If you're planning to attend any media conferences with the intention of networking with media executives and landing fam trips (more on this below), be sure to bring with you a printed version of your media kit.
A media kit is a document that includes all of your social following numbers, your blog traffic and demographics, some testimonials from previous partners, your target audience and your intention. Basically it's a few pages of why you're worthy of a fam trip.
I recommend using the free online tool called Canva in order to create a sleek, professional looking media kit in PDF format. When pitching companies, boards and brands via email or on social media, you can simply send them the PDF as an attachment, but when attending networking events, I recommend printing them out.
Creating Business Cards
As with a media kit, it's important to have professional looking business cards when attending blogger events and conferences. Typically you'll meet marketing directors, introduce yourself and hand them both a business card and your printed media kit.
Again, you can design a nice looking business card on Canva, and then load that design into VistaPrint or Moo to have the cards printed and sent to your mailing address.
How You Can Pitch Companies For Fam Trips & Press Trips
When you're first starting out, you might not be contacted as your brand isn't all that big yet. In this case, you may want to reach out to different brands, boards, hotels, airlines and companies to introduce them to your blog or social media and request a partnership. Those emails may look something like this:
Hello ____ team,
My name is ____ and I'm the founder and main blogger over at _____.com. I've been travelling for _____ years and have grown my social media and blog to have over ______ followers. 
My followers are typically [insert demographics here] and frequently book their trips based on my recommendations. Just look at some of the comments I've had from readers who were inspired to visit destinations based on our blog posts and social media! You'll find my media kit attached to the bottom of this email.
[insert testimonials / comments from followers & readers here]
I'm really interested in coming to ____ and experiencing the [insert unique angle for content here].
Please get back to me at your earliest convenience so that we can discuss a potential partnership together. I'd love to work with you to create some interesting content to share with our followers about your destination!
Regards,
[insert name, blog name & socials]
[insert media kit PDF attachment]
We've found that if a brand reaches out to us, we can typically come to an agreement for us to get a salary on top of the free trip, but if we're contacting the company via email like above, then we don't often expect payment (although, it has happened).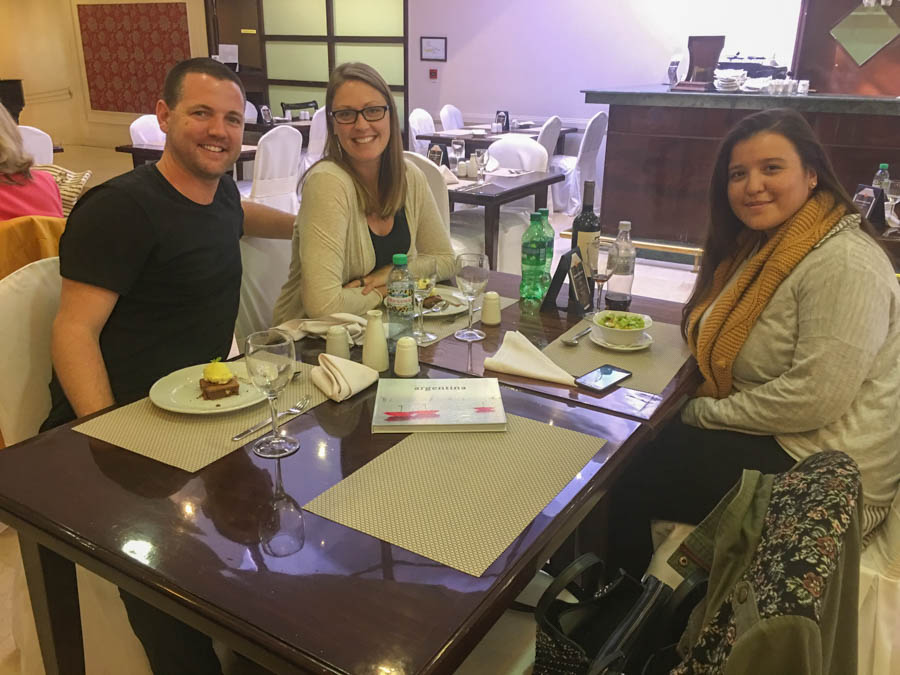 Communication is Key
When you're communicating back and forth with PR teams and tourism boards, you need to make sure that both parties are 100% clear on what is being offered, and what deliverables will be completed in return. If the board doesn't offer a contract, I recommend creating one in Google Drive and having both parties sign it. Some things you may want to include in the agreement include:
What is being offered by the blogger (number of deliverables and on what platforms)
What is being offered by the tourism board / brand (flights, accommodation, travel, gratuities, food, transfers to / from the airport, SIM card & data for social sharing etc.)
What hashtags and wording is requested
Be sure that they're aware that you'll be 100% honest in your content creation, despite any complimentary services offered
What excursions / tours will fit well with your audience and brand?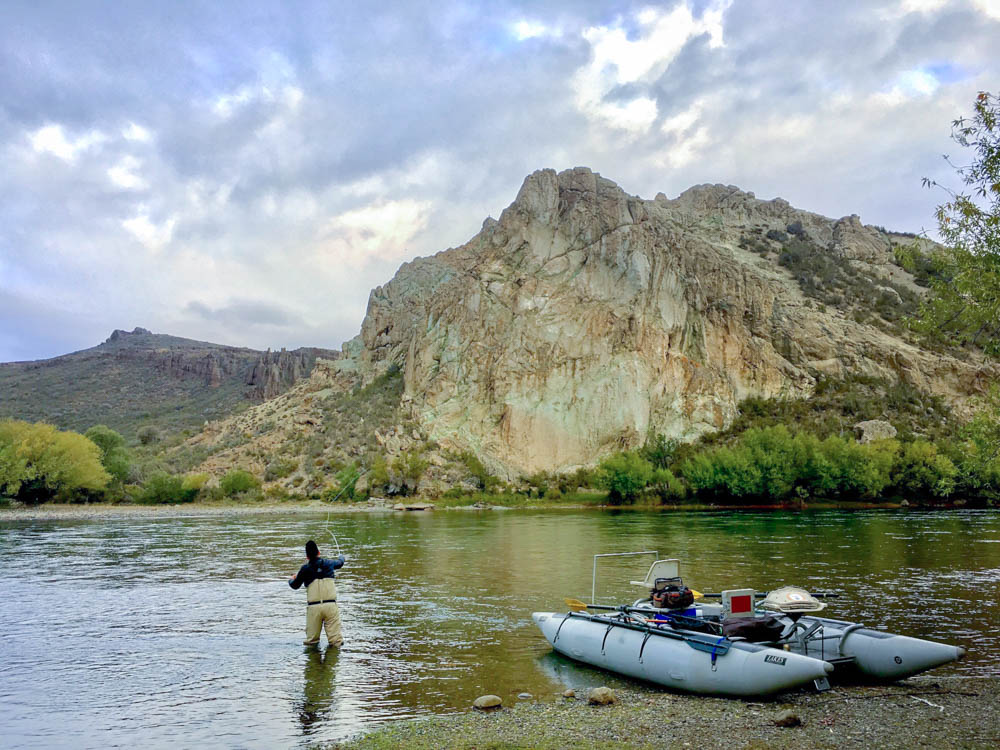 How Much Do Fam Trips Pay?
I should start this by saying that many fam trips do not pay bloggers and influencers. In many cases, the companies who sponsor these trips believe that offering a free trip is enough to request deliverables in return.
If you're a newer blogger with a smaller following (ie: under 30,000 unique visitors per month on your blog / less than 30,000 total social media followers) then don't expect to be paid, just be happy to be considered.
While at Goats On The Road, we do typically charge for any exposure on our site, if Antarctica or a floating resort in Bora Bora contacted us and told us that they were going to fly us out on a free trip but we weren't going to get paid, we'd strongly consider it!
Some trips are just too amazing to pass up. The industry is slowly starting to change and as companies begin to realize that free travel doesn't pay the bills, more and more influencers are being paid for destination marketing campaigns, press trips and fam trips around the world.
In cases when they're paid trips, the salary can vary from $500 – $7,000 for a week-long trip depending on the deliverables requested. We know bloggers who have received trips that paid well into the five figures, which is amazing. The bigger your audience, the more valuable you become to these brands and the more you'll likely get paid.
If you're accepting press trips that aren't paid, a good way to earn some money is through affiliate marketing. You can recommend tour companies, hotels and services during your trip, use a tracking link and get paid when one of your readers or followers clicks the link and purchases.
Whether you get paid or not, press trips are an amazing aspect of being a travel blogger. There have been times when we're diving in Indonesia, trekking in Kyrgyzstan, or flying a helicopter over the city of Chicago and we look at each other and think… wow… we're actually getting paid for this. There's no better feeling then getting free travel and getting paid to write online.
What To Expect On a Fam Trip
Typically when you are accepted to take part in a fam trip, you'll be sent an itinerary. These itineraries shouldn't be set in stone as you should be able to cater them to your own brand and readership.
Sometimes the trips will be private (ie: a member of your blog, a tour guide and someone from the PR team or the host), while other times you'll be in a group with other journalists and influencers. It's worth asking how many other people will be on the trip, particularly if your blog is an independent travel blog and doesn't typically write about group tours.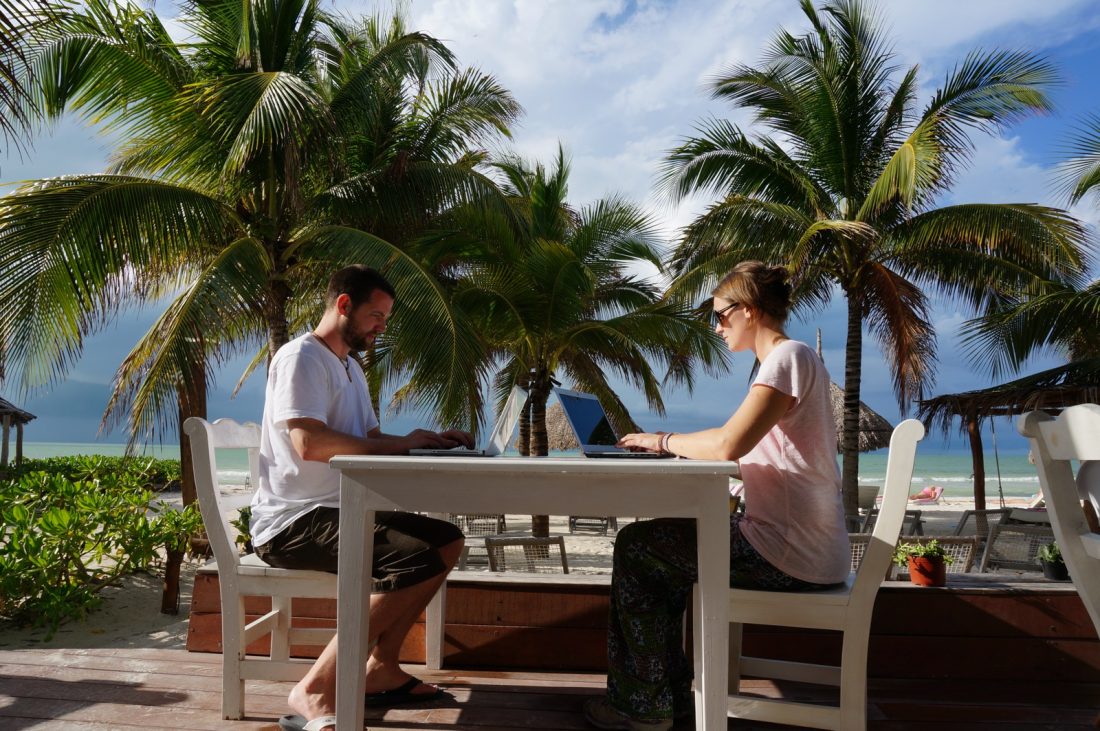 On the trip, there should be a tour leader who's usually hired by the tourism board or tour company to show you around the country. You should have ample time to take photos and notes so that you can accurately share your experiences later.
Many times you'll find that you get cool garb (like in the picture at the start of this post) to welcome you to the country and on the trip. We've been given everything from booze and magazines to $1000 dollar shopping sprees!
In most cases you'll be given a SIM card with preloaded data so that you can produce live social media sharing during the trip. You should be certain of what deliverables you're meant to offer so that you can be sure that you're meeting the requirements during the trip.
You shouldn't typically have to pay for anything during the trip and most of the time you won't be expected to tip your guide at the end, but this isn't always true so it's important to ask the host if gratuities are included before you start the trip.
Expect to be busy, both during the trip and afterwards. Particularly if you're a new blogger, you should offer a lot of deliverables. While you're on the trip you'll likely be doing multiple social shares per day on different platforms (including Instagram stories, live videos & posts), and when the trip is completed you'll likely have quite a few more deliverables to complete (like blog posts, more social media posts and YouTube videos).
Be sure that you're at least completing the minimum requirements for the trip or, better yet, go above and beyond the requested deliverables to increase your chances of receiving a positive testimonial and being invited on the next fam trip.
Where To Find Fam Trips & Press Trips
We already covered a little bit about how to pitch for fam trips earlier on in this article, but often the hardest part is figuring out where to find press trips, how to get invited and who to pitch to.
While I can't share contact details with the media directors from trips we've taken (for privacy reasons), I can list some tourism boards and brands that are frequently looking for bloggers to take part in influencer marketing campaigns as well as some resources, Facebook Groups, conferences and events where you can often find new opportunities.
Finding Fam Trips at Conferences & Networking Events
There are plenty of travel industry conferences and events happening around the world every month of the year. By paying for tickets and flying yourself to these seminars, you can often network with marketing executives and tourism board teams in order to land future fam trips.
Some of the best places to network with brands for fam trips include:
TBEX
Inflow
Word Tourism Forum
Travel Media Showcase
Traverse
World Travel Market
ITB Berlin
Travelcon
Find Fam Trips in Google
One of the best ways to find fam trips is to run a simple Google search. Using a phrase that looks something like:
"[destination] fam trip press media contact" 
This search will generally bring up a lot of results. Some of them will be from bloggers and journalists who have already been on a fam trip and wrote about it. In many cases it will be very clear which of the results are on the official tourism board's website. If you're in doubt, you can run a second Google search:
"Official [destination] tourism board"
If this search turns up the same result as one of the results in the initial Google search, then you should be able to be quite certain that you've found the official website. Then you can click on the website and search for buttons that say "Media", "Press", or "Contact". When reaching out through the website, be sure to be personable and not so sound like a robot. Always pitch a specific trip idea.
Press Trips Facebook Group
Luckily for travel bloggers there's a useful Facebook Group called Travel Bloggers Press Trips where some generous bloggers share contacts for press trips that they've already taken or have been offered.
You'll have to fill out a form to join the group, but if you're accepted you may find a lot of useful information, not just about press trip contacts, but also about how to complete successful media campaigns, how to communicate with media relations and what to expect on press trips.
Contacting Tourism Boards Directly
The best way to contact tourism boards directly is by finding the contact page on their website or by messaging them on social media. Generally if you're sending a private message on Facebook or Instagram, you'll want to introduce yourself briefly and ask for the appropriate marketing rep, rather than sending your entire pitch as more often than not, the social media managers aren't the media relations team.
Tourism Boards That Run Fam Trips
As mentioned above, one of the best ways to land press trips is by contacting the tourism boards directly. To get you started, I wanted to include a list of a few tourism boards who frequently host fam trips for bloggers and influencers.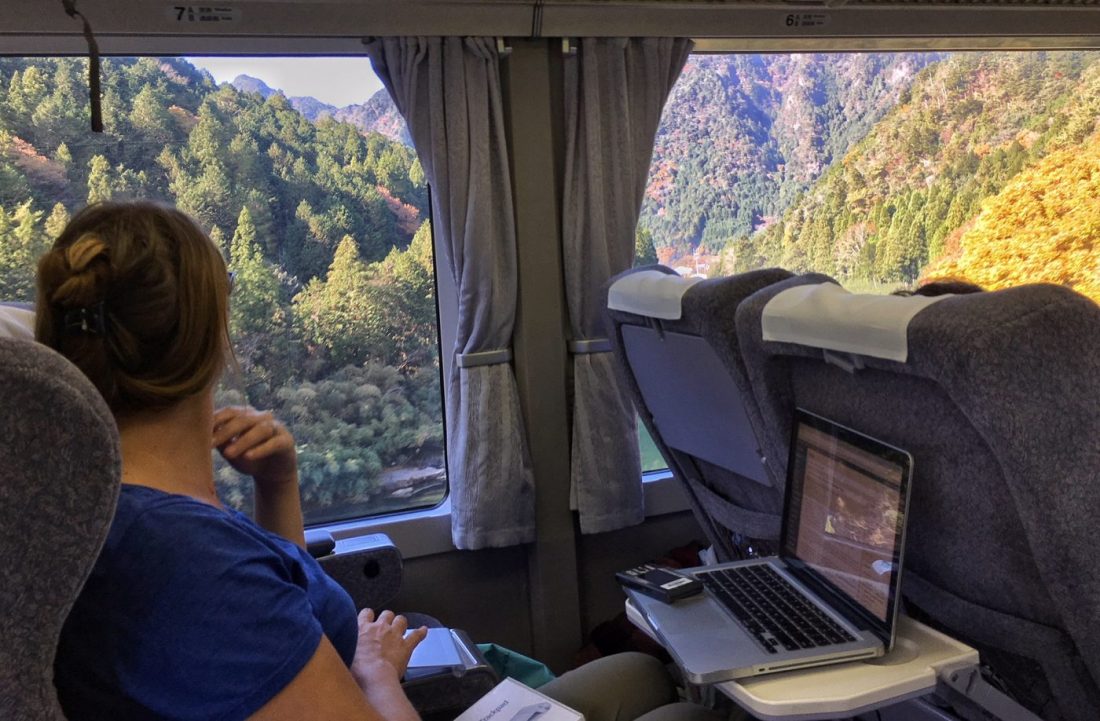 This is by no means an exhaustive list, but I wanted to give you a few examples of tourism boards and brands that we know pay influencers and run fam trips / press trips around the world. As mentioned earlier, you can also run your own Google searches to find out about fam trips in pretty much any destination around the world, but here's a few to get you started:
Destination Argentina
We had a great 2 month independent influencer marketing campaign with Destino Argentina and they were excellent to work with. They allowed us to completely plan our own trip, but they sponsored our entire time in the country. They never once requested a specific type of content or tried to sway our opinion in any way.
Discover Greece
We contacted Discover Greece last-minute and despite the lack of time to prepare, their destination marketing team helped put together an amazing 2 week press trip for Goats On The Road. We loved working with them and will definitely contact them when we return to Greece.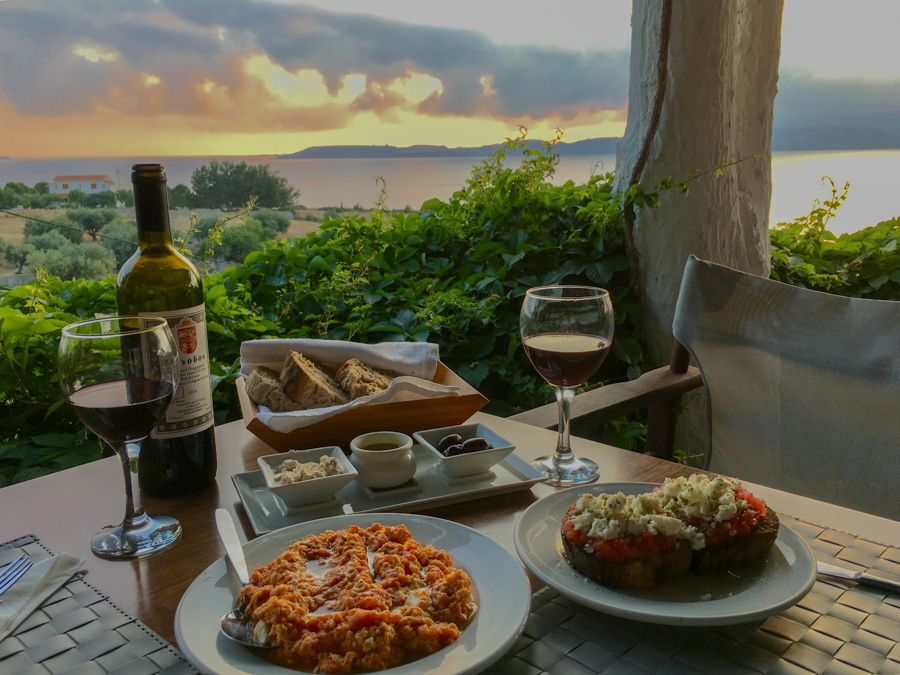 Indonesian Tourism Board
Every year the Indonesian Tourism Board (known as Wonderful Indonesia) puts together a series of fam trips and influencer marketing campaigns around the country. We took part in one that was all about scuba diving, but they also run trips with the focus of cultural travel, adventure travel and family holidays. These trips are typically paid, but the salary depends on the duration of the trip and the number of followers / deliverables that influencers can offer.
Choose Chicago
The Chicago Tourism Board (Choose Chicago) has been bringing in different members of media for fam trips for years. They do numerous trips per year and are often interested in working with niche bloggers and those who can create unique and compelling stories, photos and videos about the amazing things to do in Chicago. They have some budget for salary, but that will depend on what trip you take part in.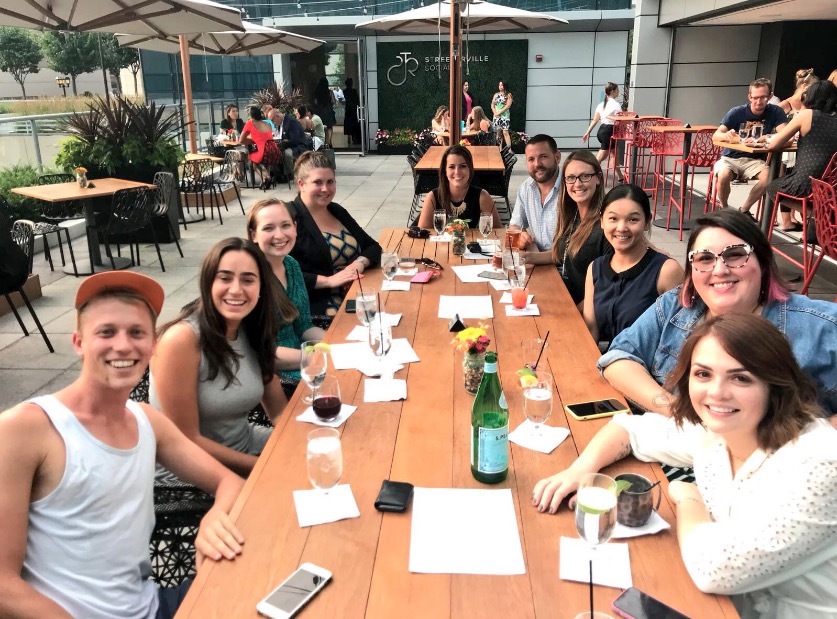 NYC Go New York City
NYC Go is the official tourism board for New York City and they run occasional media, press and fam trips to The Big Apple. They have a media request form on their website and you can also contact them via email.
SF Travel San Fransisco
San Fransisco Travel has a Media Application Form on their website but for some reason the link doesn't work. The best way is to contact them via the page below and pitch them a unique angle for your visit and the type of content you'll produce. If you can pitch them with another form of media that you can get published on besides your blog, that may help as they are typically looking for journalists.
Eurail
Eurail has been working with journalists, bloggers and influencers on fam trips for years. They typically offer one of their Eurail passes to press visitors in exchange for coverage on blogs, social media and in print. They're very keen to work with new influencers and love to hear unique pitches for rail trips around Europe.
Destination Canada
Currently Destination Canada is only looking for international coverage for their nationwide travel influencer marketing campaigns, so if your audience is mainly Canadian, you may want to look at the country's provincial tourism boards instead. If you have an international audience or will be writing for an international magazine or website, be sure to pitch a unique, outdoorsy trip around Canada.
Jordan Tourism Board
If you've ever wanted to visit (or return to) Jordan's epic tourist attractions like Wadi Rum, Petra and The Dead Sea, then you may want to pitch their tourism board for a fam trip. Jordan hosts numerous fam trips throughout the year and is generally keen to work with established bloggers and social influencers, as well as journalists.
Visit Greenland
Visit Greenland seeks partnerships with journalists, bloggers, and videographers who have good reputations and far reach, and whose audiences align with our prioritized markets of North America, Western Europe, Scandinavia, and to some extent, Asia. They work with both freelancers and those with dedicated media outlets, as well as those who specialize in social media.
Visit Iceland
Visit Iceland actively seeks partnerships with media that feature travel and creative industries stories to increase awareness in its key markets of North America, Western Europe, the Nordic Countries and to an extent Eastern Europe and Asia. They typically look for content that shows Iceland's prospective travelers where, when and how they can discover the country. They are especially looking for content that showcases the different seasons, different parts of Iceland, culture and activities.
Belize Tourism
Belize Tourism Familiarization trips are hosted as a marketing initiative through a partnership with the Embassy of Belize in Mexico and FEDECATUR in Central America. Its main focus is to offer BTIA members the opportunity to showcase their services and properties to different wholesalers and press agencies. The FAM trips normally focus on specific region from year to year.
South Africa Tourism
South Africa Tourism has been known to work with a variety of bloggers, influencers and journalists on fam trips around the country. Typically they look for exposure of their less visited attractions (ie: outside of Kruger National Park and Cape Town).
In Conclusion
We've always said that travel blogging is by far the best travel job that you can find, and fam trips are just one small reason why we love this lifestyle so much.
If you're interested in becoming a successful blogger so that you can land paid travel gigs like this, then be sure to check out our Beginner Blogger Course and Ebook. If you start a blog today, you'll get both for free and they'll teach you how to set up WordPress and begin growing an audience so that you can get paid to travel!
Every time we take part in a fam trip we have to pinch ourselves. When we first started travelling we would've never thought that one day we'd be hired by the very destinations that we visit to come and share our travel experiences with the world. It's truly a dream come true and we are thankful every day for this amazing online world that we're a part of. We're also thankful to all of you, our readers, for making this possible for us.
Like This Article? Pin it!