Freelance writing can be a great way to make a living, even if you've never done it before and haven't worked with clients. If you want to know how to become a freelance writer with no experience, this blog post will help you out.
I started freelancing a few years ago but only just started offering freelance writing services a year ago. Since then, I've written for over ten different businesses! It's crazy to think that not long ago I was wondering how to start freelance writing with no experience under my belt.
I'm here to tell you it's possible, and you can be in my position within a few months if you work hard. From having the freedom to work where and when you want, to choosing your own rates and topics, freelance writing might seem like a dream.
However, it can be your reality, and this post will go over how to become a freelance writer without a degree, or experience.
What is Freelance Writing?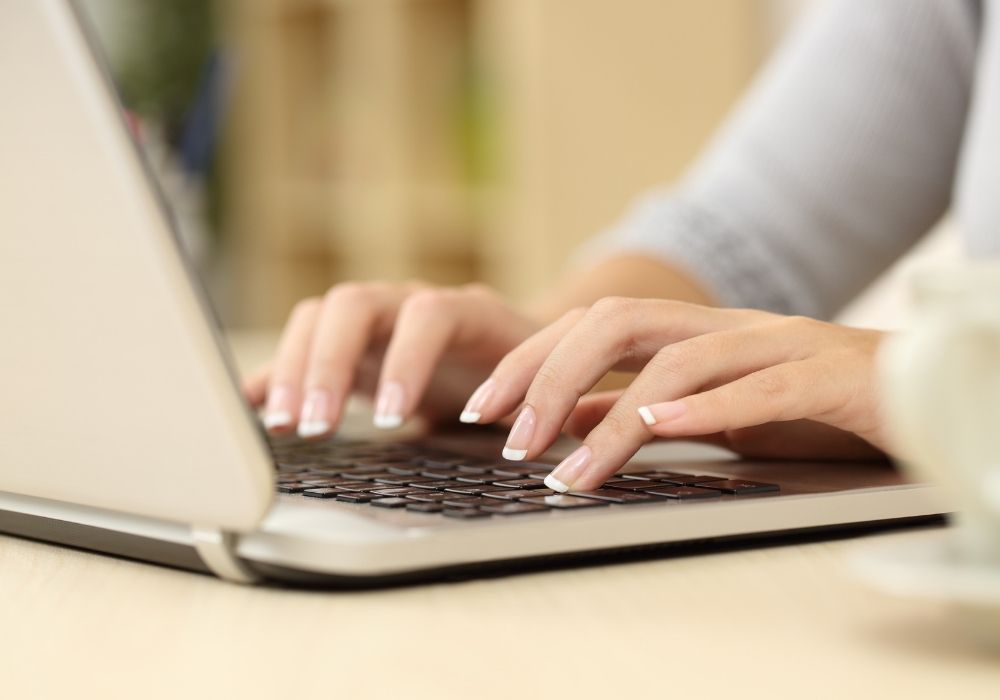 Freelance writers work for themselves and make a living by offering their writing services to other businesses that may need them.
As a freelance writer, you aren't given any employee benefits and have to pay taxes on your own, but you get to set your own rates and choose the clients you want to work with.
Most freelance writers also work remotely, meaning they don't even have to be in the same spot as their clients. You could live in Hawaii but write articles for someone who lives in Edinburgh if you wanted, as long as you meet the deadlines for your writing.
There are many forms of freelance writing, but the most popular form is usually blog writing. However, newsletters, website copywriting, video scripts, and news articles can also be considered freelance writing, among others.
Why is Becoming a Freelance Writer a Great Idea?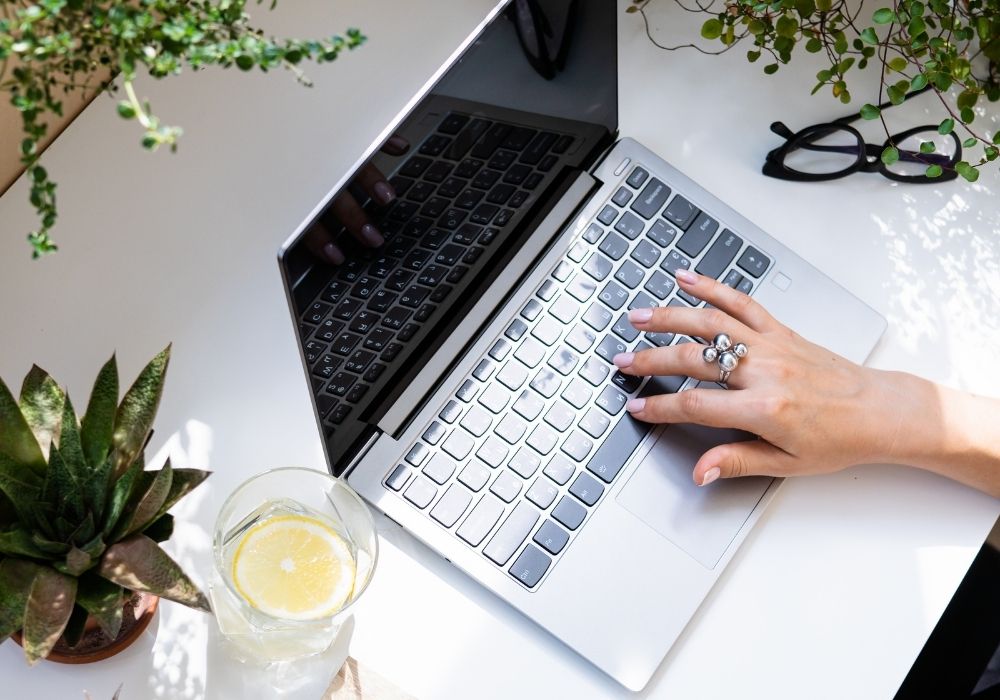 Starting a freelance writing career is a great idea, for many reasons. Probably the most obvious reason why freelance writing is incredible is that you can work from anywhere. If you're obsessed with the beach, then you can work by the water and write while still meeting your deadlines and making a living.
Choose a cafe, co-working space, or your apartment in Barcelona — where you work is up to you.
You can also be in charge of your own schedule. If you don't like to work on Wednesdays, then you don't have to, as long as you still meet the due dates set forth between you and your client that you both agreed upon.
As an introvert, one of my personal favourite things about freelance writing is that you don't need to have client meetings.
With my services (graphic design and social media management), I have to meet with my clients pretty often, but for writing, your entire line of communication is usually just email. Truthfully, there are so many reasons that being a freelance writer is a good idea that it can be hard to list them all!
How To Become a Freelance Writer With No Experience
Here are some of the best ways to get started freelancing.
1. Invest in Yourself
My number one piece of advice is to invest in yourself and take a freelance writing course. This will give you the foundation you need to become a freelance writer. You'll learn how to research in order to write blog posts, how to properly structure articles, and how to write engaging content that people actually want to read.
The freelance writing course with Knowadays also shows you how to find and work with various clients. If you pass with a distinction grade, you'll be able to write 3 articles for the Knowadays blog – which will be professionally edited and published. This is a great way to get some experience when you're just starting out and some feedback as well.
Have a look at the course from Knowadays which is currently 25% off using this link and promo code GOATS25. They also offer a free trial to see if it's right for you. Learn more here.
2. Showcase Your Work
If you're wondering how to start freelance writing with no experience, the easiest thing to do is start a blog so you have a place to showcase your work.
You can create one rather affordably on WordPress or Squarespace, and then all you have to do is publish articles showcasing your writing capabilities.
Start a Blog & Get a Free Course!
When you start a blog, you'll get our WordPress Beginner Blogger Course for free. This course shows you how to start, design, and grow a professional website from scratch… even if you're not tech-savvy.
When you start your blog, it's up to you whether you'd like to consider writing in a certain niche or not. This can help you find clients later on.
For example, I run a travel and book review blog and have for the past eight years, so I have more than 1000 different articles that I can show potential clients to highlight my writing skills specifically in those niches.
You can start a blog for free using a site like Wix or Blogger. While they aren't as commonly used because they aren't the best for SEO (or making an income), they can be a great way to start practicing your writing, and you can begin to create a portfolio from the pieces that you include on your blog.
3. Use Job Sites Like Upwork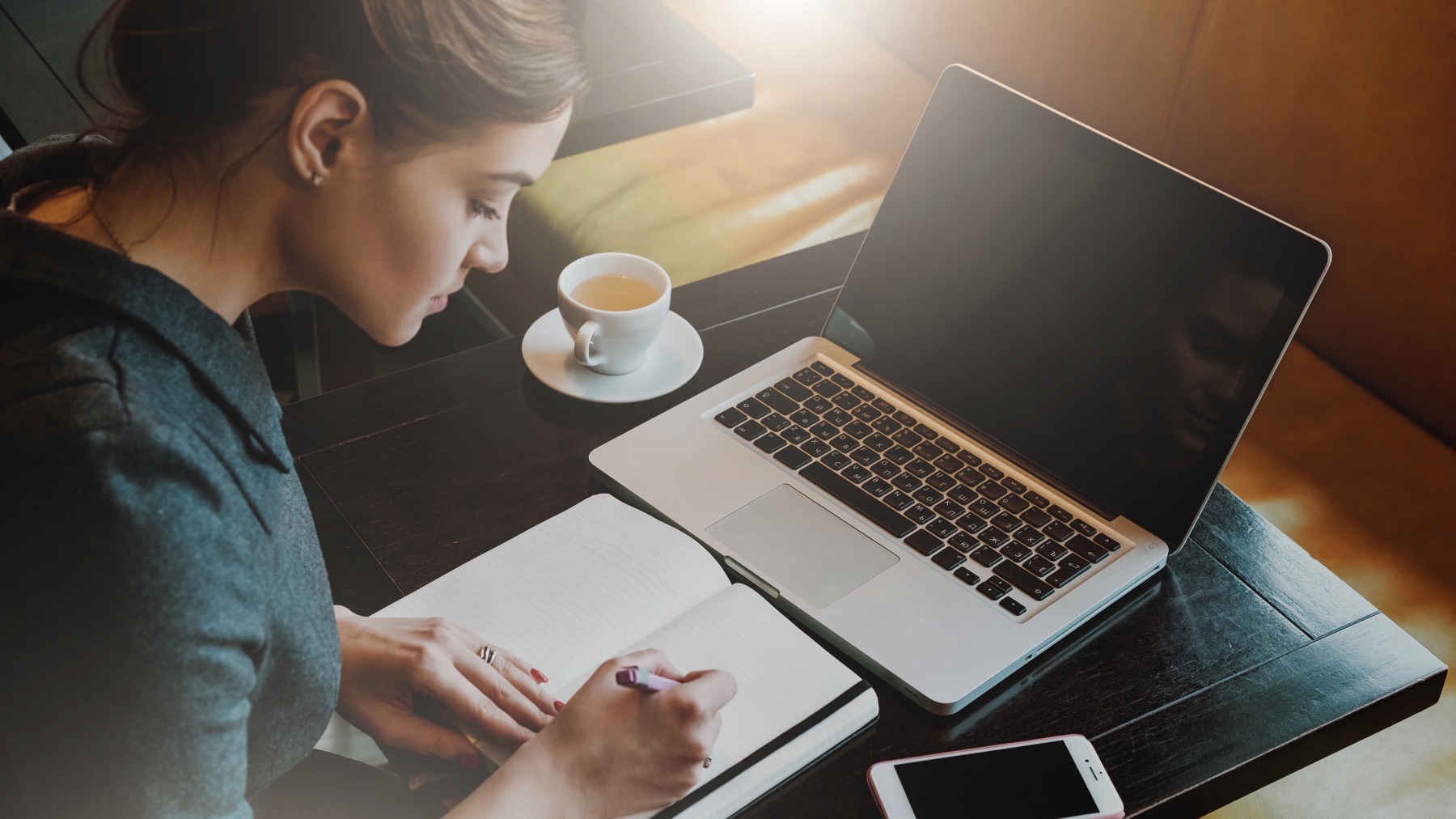 Often, people looking for service providers on Upwork aren't always looking for someone with a lot of experience.
Sometimes they want the most affordable price, so if you are completely new to freelance writing, sites like Upwork or Fiverr can be a great place for you to start.
Keep in mind that it's okay to do a few pieces at a cheaper rate so that you can get more experience under your belt and you can begin to get client testimonials, but you'll want to eventually start to charge a bit more as you start to establish yourself in your business. See Also: How to Make Money on Upwork
4. Write Guest Posts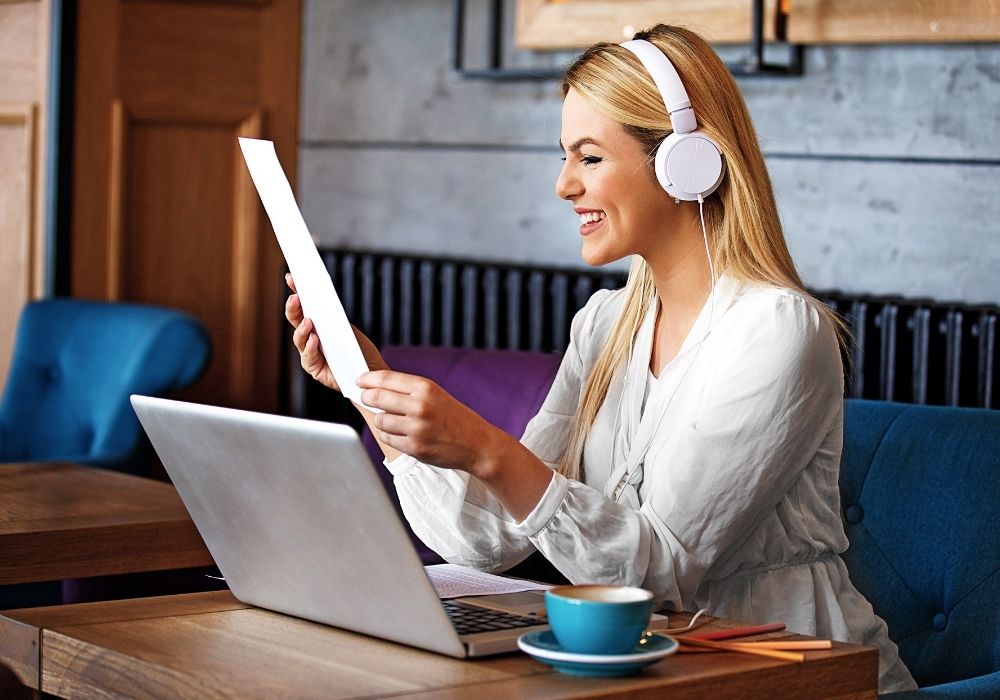 Similar to blogging, writing guest posts can be a really easy way to get your name out there.
For instance, as a travel blogger, I consistently try to write at least one guest post per month for other travel blogs just so that I can continue to expand my reach and get my name out there a bit more.
There are two pros to writing guest posts. The most obvious one is that you can get many more articles under your belt and gain more exposure.
If someone else trusts you to write on their website, then it shows clients that you are a skilled writer, even if you don't have a whole lot of experience.
If you start a blog, guest posting can also help raise your blog's domain authority, which is very important to show up in Google searches.
The more you show up in Google, the more recognizable your blog can become, and this can help you get more clients in the future. Most guest posts allow you to link back to your own website a few times, which can immensely help your blog, especially when it's new. 
5. Apply To Write On Different Websites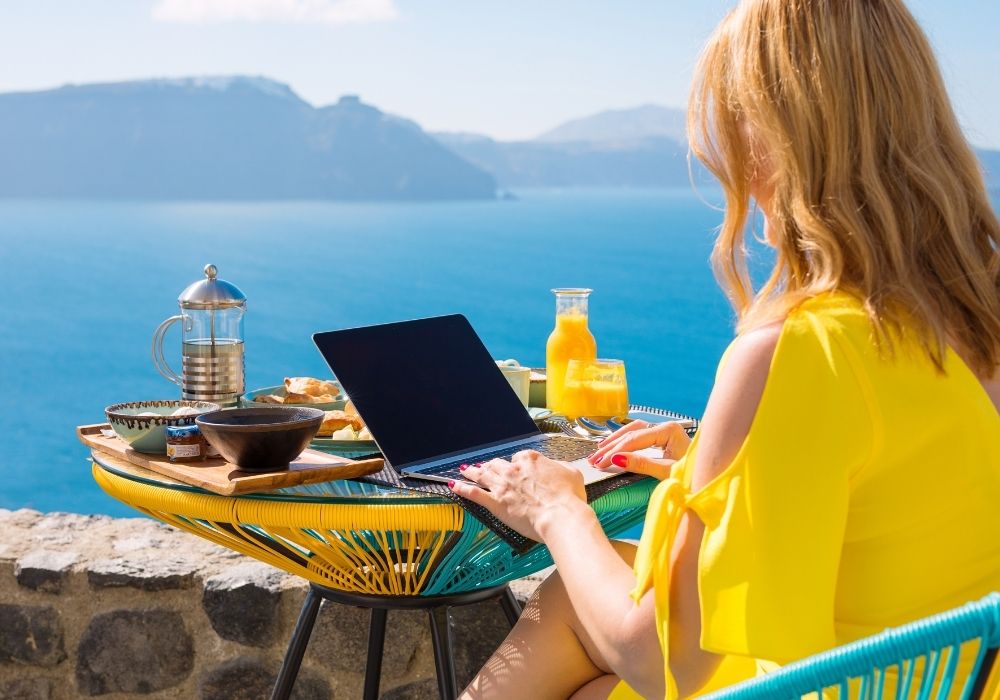 There are many different websites out there that accept freelance writers, and sometimes you don't even need to have experience if you have a good story to tell.
You could also apply to write on websites like Medium, which pay you monthly based on how many views your article gets. There are many ways to get paid to write online, all you need to do is reach out to websites and publications and pitch your angle.
If you're wondering how to become a freelance writer with no experience, writing articles for other sites is great for your portfolio, getting your name out there, and getting paid.
6. Network Whenever You Can
No matter what line of freelance work you are in, networking is so important. This stays true as a freelance writer even if you have little to no experience.
Contact your friends, family members, and even past employers to let them know what services you offer. Try to find other small business owners who may need your help or may know someone who needs your help, and let them know that you are a freelance writer.
Another form of networking can also be cold pitching.
If you know you want to only write for travel industry businesses, send emails about your services to different travel businesses in your area that you can find. This doesn't work often, but I have received a few clients from cold pitching, so it is possible.
7. Find A Writing Internship
I did a few internships after graduating from college, and a few of the people I interned with have become my closest mentors and have helped me grow my freelance business into what it is today.
If you go on job search websites, you can easily search for writing jobs or part-time freelance positions to help you grow your skillset.
When you choose an internship, make sure it isn't one that lasts more than a few months so that it won't take up a whole lot of your time. Take every day of the internship as a learning opportunity.
8. Never Give Up
A lot of what goes into freelancing is mindset. Some days can be challenging, while others can be pretty easy.
Through it all, you have to stay consistent and push through until you are successful. Even then, you should always strive to better your business and create new goals to hold yourself accountable.
If you can, I highly recommend you find at least one business buddy who you can turn to whenever things get hard.
Having someone that can be a sounding board or even give you a pep talk whenever you need one can truly be a huge lifesaver. I have a business buddy, and she's helped me through so much.
9. Create Packages For Your Services
To be a freelance writer, you should have your pricing set. When you are just starting, your pricing will most likely be slightly lower than the average writer's rates just because you want to try to gain experience.
Packages are the easiest way to price your services. For example, maybe you charge a set price for a 500-word article, and then you have another package for a 3500-word article, almost like a menu that a potential client can pick and choose from.
Whatever you do, don't charge hourly.
This can cause a huge mess if you have to do tons of revisions on one article because it can easily skyrocket the price, which could cause issues with your clients — they'll want to exactly what to pay, and I know that from experience.
10. Start Email Marketing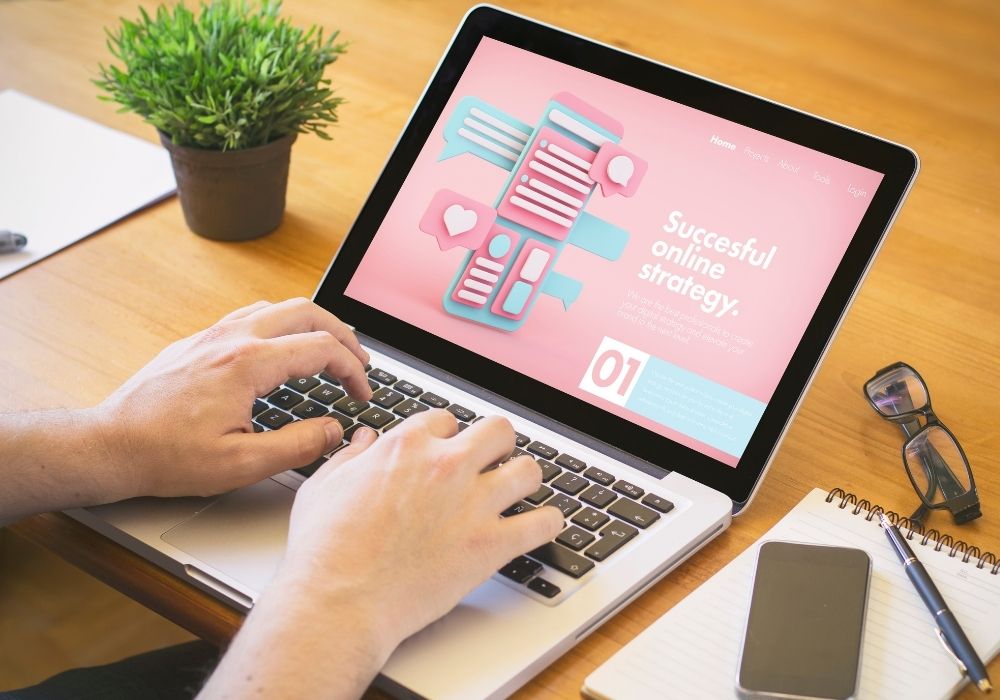 Many freelancers consistently overlook email marketing, but you should definitely start a newsletter of some sort to go with your website. That way, clients can sign up and stay tuned to your current service offerings and new blog posts.
Be sure to nurture your email list consistently, or they may lose interest or even leave your email list if you're not careful.
Some great email marketing platforms that many people love include ConvertKit, Mailchimp, Flodesk, and Mailerlite. Choose the one that fits your budget and that you can easily integrate into your website.
10. Take All Criticism and Grow With It
If you are wondering how to become a freelance writer with no experience, take this piece of advice: learn from all criticism. Take every piece of criticism as someone trying to make your writing better, and grow with the new knowledge that you have.
When you start with a new company, you may find that they ask for quite a few revisions.
However, the longer you work together, the more aware you become of how they like their articles written, so you get better with time. If you ignore the criticism being given to you, then clients may leave you for someone else.
Looking for more Freelance and Content Writing Posts?
5 Tips For Beginner Freelance Writers
Here are my best 5 tips for starting out.
1. Show Up On All Forms of Social Media
Social media is the best way to market your services when you are just starting. Create posts sharing your knowledge when it comes to writing, engage with other people who own websites and could use your services and post consistently.
It doesn't matter the number of times per week you post; it only matters that you consistently post on social media.
The Instagram algorithm will reward you if you post just every Monday and Wednesday versus if you post for one week straight and then take a month away from the platform.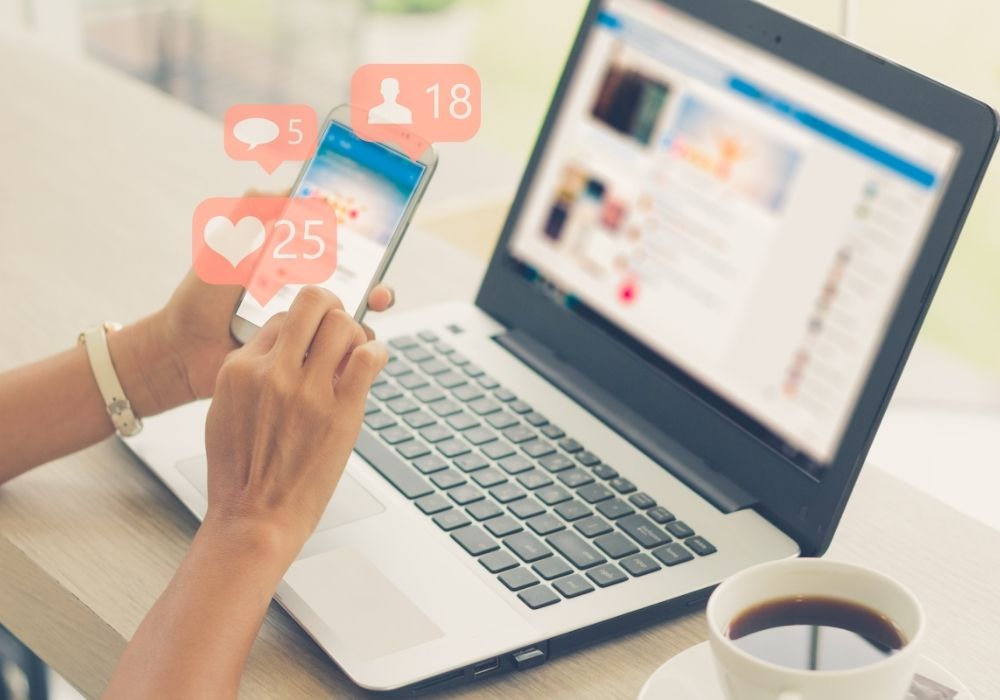 One of the most underrated social media places to find people to write for is in Facebook Groups. Join groups for small business owners, or groups in the industry you want to write for, and comment on any post that asks a question.
This is important because you don't want to promote your services within Facebook groups nonstop.
Instead, you want to show up and start to position yourself as an expert so that people will come to you when they have an article they need to be written because they know that you know your stuff.
Whichever social media platforms you choose to use, be sure to utilize all facets of the platform. For instance, on Instagram, you have to use Reels, Stories, and Guides to succeed.
2. Create a Freelance Website To Showcase Your Services
Creating a freelance website is pertinent, and it can even just be a services page and an about page if need be. As long as you have some sort of website that you can point people towards when they are interested in your services, you'll look a lot more professional.
Websites can be created on platforms like WordPress, Squarespace, or Wix, among others. Each of these platforms also allows you to have a blog portion of the site, which can be the perfect opportunity for you to showcase a portfolio of sorts.
3. Consider Choosing a Niche
If you really want to reach your ideal audience quickly and you're wondering how to become a freelance writer without a degree or prior work, choose a niche!
Now, the term niche can take on a few different meanings. For one, it can be the type of writing that you want to offer services for. Maybe you prefer to write blog articles, or maybe you'd rather write copy for sales pages on websites. It's up to you.
A niche can also be the industry that you want to specialize in.
If you are interested in the beauty industry, consider specializing in writing content only for beauty brands, bloggers, or influencers. You'll soon be known for your specialization, which can help you market your services even more.
4. Learn SEO
When you go online and search how to become a freelance writer with no experience, I'm sure not a whole lot comes up about learning SEO.
However, this is one of the most important things you can do for your business to position yourself as someone who is knowledgeable when it comes to writing.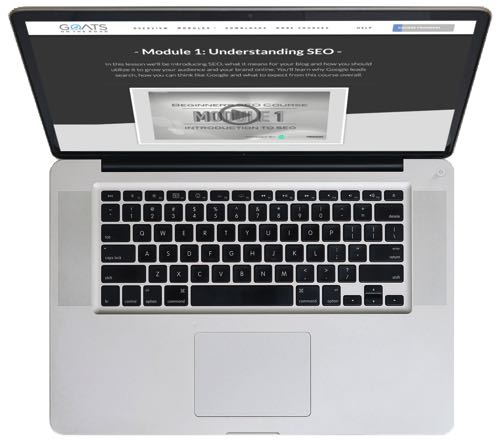 Grow Your Blog & Earn Money
In our Free SEO Training, we teach you how to take your hobby blog and turn it into a full-time, money-making machine using Advanced SEO and our ABC Monetization Formula that works on any type of website or blog.
There are tons of free SEO resources out there, but take a chance and splurge on an affordable SEO course so that you can learn enough to write SEO-optimized articles for your clients.
I learned a lot from the Make Traffic Happen course, and Goats On The Road have their Advanced SEO Course. That course includes access to a VIP Facebook group, downloadable PDFs and worksheets, and hours of video tutorials spread out over 5 easy to follow modules. Get your free one-hour training here.
5. Practice Whenever You Can
Last but not least, take the opportunity to practice writing whenever you can. Treat every social media caption as an opportunity to showcase your writing and find a potential client.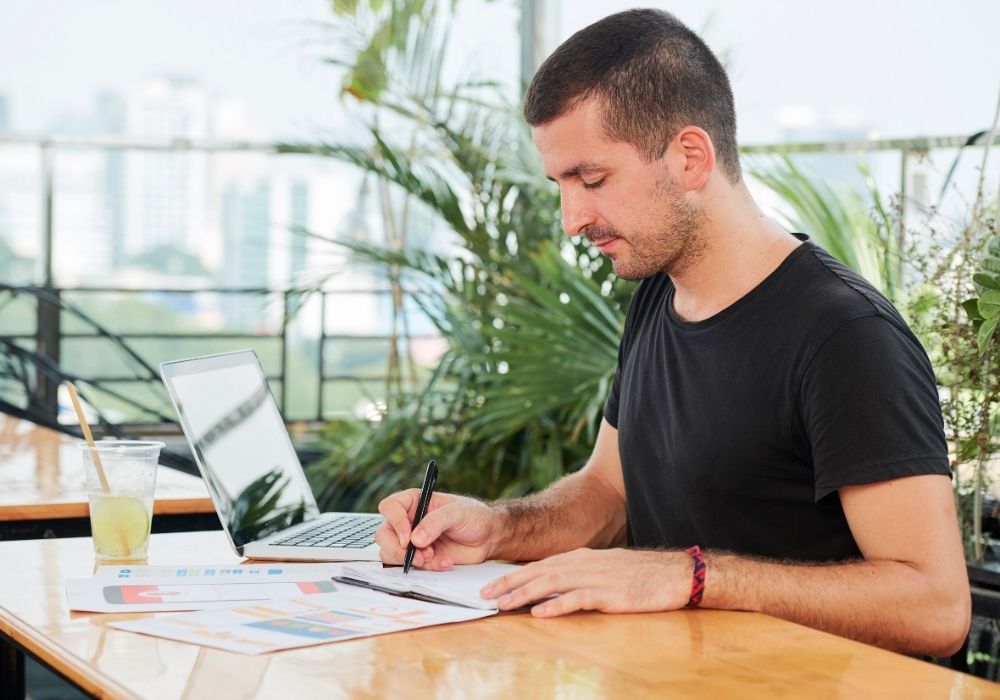 Maybe even consider taking up journaling so that you can write for a set time every day.
As with any skill, the more you write, the better you will get at it. Then, before you know it, you'll be able to have a successful freelance writing business, and you'll have a waiting list of clients!
Conclusion
Now you know how to become a freelance writer with no experience! Becoming a writer can be incredibly rewarding, and if you consistently market your services and maintain a blog of your own, you'll have clients of your own before no time. Good luck with starting your freelance writing career!
Like This Article? Pin it!