This conference was scheduled for November, 2016, but was postponed until April 18, 2017. We'll be attending in April and hope to see you there!
Of all the cities that we've been to in our 7 years of travel, Istanbul still ranks as one of our favourites. With ornate mosques dotting the city, the Bosphorus River dividing Istanbul onto 2 continents, incredibly flavourful cuisine and welcoming people, what's not to love about this culturally diverse, exciting destination?!
We've been to Istanbul two times, with our most recent trip this past February. If you were following our travels around Central and Eastern Europe, you'll know that we were invited to not only attend, but to speak at the World Tourism Forum (which was an honour, but incredibly nerve-racking!).
This was a gathering of international influencers and people from all areas of the tourism industry. The event was a pivotal moment in our blogging career, as it was our first public speaking gig, and we were able to connect with numerous bloggers – many of whom we had looked up to for years.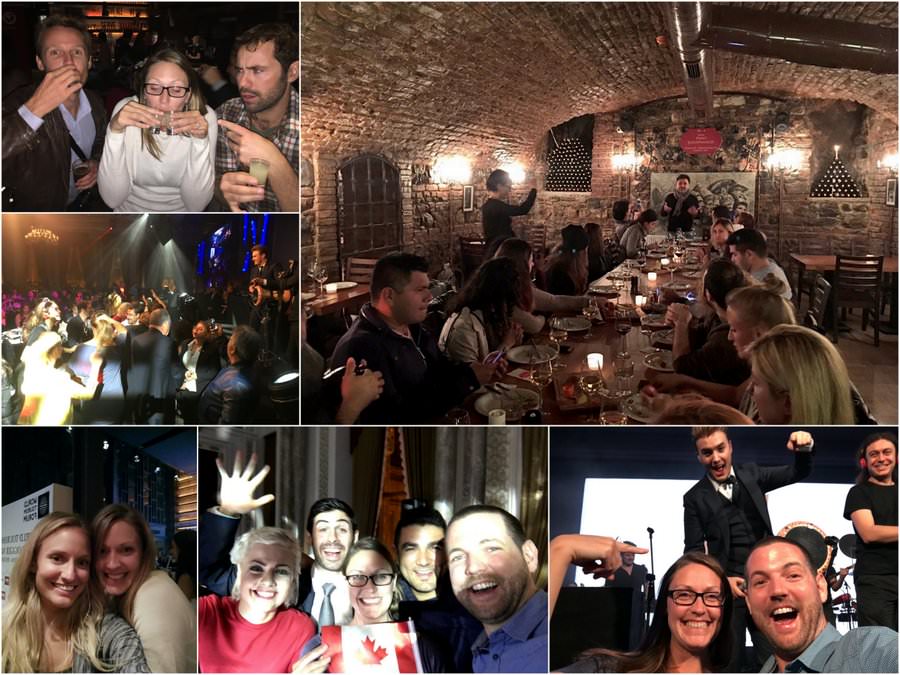 We forged solid friendships, learned a lot about the industry and made some professional connections as well.
Istanbul… Again!
This April, we're going to Istanbul again. But this time, we're not attending the World Tourism Forum. Instead, we've been invited to the Inflow Travel Summit.
The summit is 100% geared towards online influencers. We'll be meeting more bloggers and social media icons, introducing ourselves to brands, reconnecting with friends and learning from some of the best in the business.
Why Attend the Inflow Travel Summit?
Inflow knows what we're looking for in a conference, and I'm sure they will be great at combining professionalism with the free-spirited mentality of an online influencer. This is an event that we're very much looking forward to!
The summit aims to connect brands with bloggers in a unique, casual setting. During the conference, we (you!) will be able to meet with potential sponsors and hopefully create a partnership with them. There will be speed dating sessions during the day, and a chance to chat in a more relaxed setting over drinks at night.
But, it's not just about finding sponsors and working out marketing deals, there will be keynote speakers who will be talking about all aspects of the business – how to make your brand stand out, how to make money online, and how to become a top blogger / influencer.
We're looking forward to hearing the talks from the famous Instagrammer Murad Osmann (4.4 million followers!), top Canadian bloggers The Planet D, and of course, our friend (and reason why we started a travel blog), Johnny Ward of OneStep4Ward.
There will be bloggers, photographers, journalists, filmmakers and social media experts speaking at the Inflow Summit.
Dates, Costs & Inclusions
The conference runs for two full days on April 18th and 19th. There is an afterparty and gala dinner on the 19th. There are different types of tickets that you can purchase – it just depends on where you will be flying from.
Check out the international packages:
If you are located in Turkey, the ticket prices range from $200 – $400.
Turkish Airlines and Swissotel are two of the sponsors of the summit, which is why the prices are so low. I can't believe that for just $750, you can fly return from Europe and parts of Asia, spend 3 nights at the gorgeous 5* Swissotel, attend a two-day conference, have all meals included, go to parties and enjoy a special gala dinner!
This is an amazing deal.
Click here to purchase your tickets.
We hope you'll join us in Istanbul! To learn more about the Inflow Summit, check out their website here, and follow the hashtag #ITS17 on Twitter.
Like this post? Pin it!