In 2013, Nick and I wrote a post called "Tourist Pricing: Is It Right, Or Wrong?". And, at the time, we were of the opinion that it was completely unfair that locals paid a far lower rate than us to visit many sites around the world. We felt totally ripped off during our first few years of travelling! However, these days, our opinions on the matter have changed, which is why we'd now like to share with you this guest post from Chantell of Travel For Your Life who shares her view on why it's time for us all to stop complaining about tourist pricing. Read on and tell us your opinion in the comments. 
Have you ever gone to a museum or taken a bus in another country where they charge you a much higher price if you're a foreigner than a local? Not because you haggled badly but where the higher tourist price is actually a set listed price that's higher?
It makes you feel a bit funny doesn't it? Almost like you've been ripped off even though the "tourist price" is clearly printed out on a sign so it's not like they just changed the price for you. This is the price for all tourists. Yet, it stills feels unfair that you've been charged more than someone else, just because of where you're from.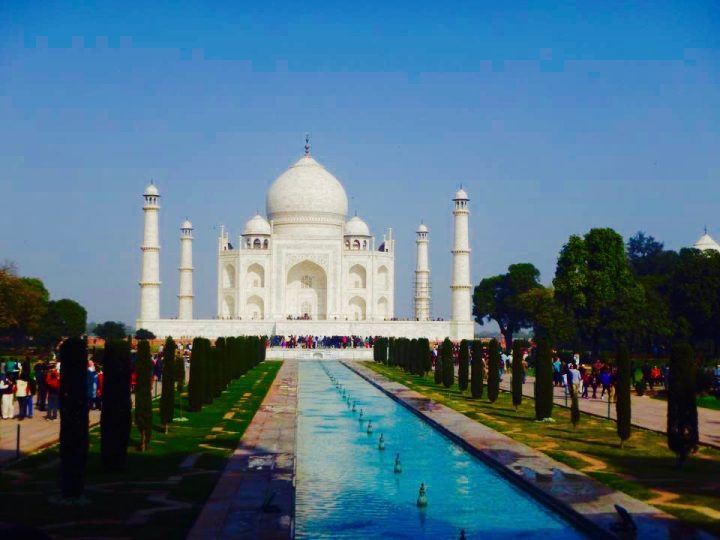 I've been traveling for the last two years, so this is something that affects me on a regular basis. However, despite it having felt as if I was part of some mass tourist scam at first, I'm actually now all for tourist pricing. In fact, in most instances, I think it's the fairest system to use.
I see a lot of unfairness while traveling and, sadly, a lot of discrimination too. But tourist pricing is not one of those instances.
The most frequent discrimination I see against people based on where they're from isn't actually against tourists at all. The discrimination I see the most of is against locals.
Where I was in Bali until recently my Indonesian friends were discriminated against far more frequently than me.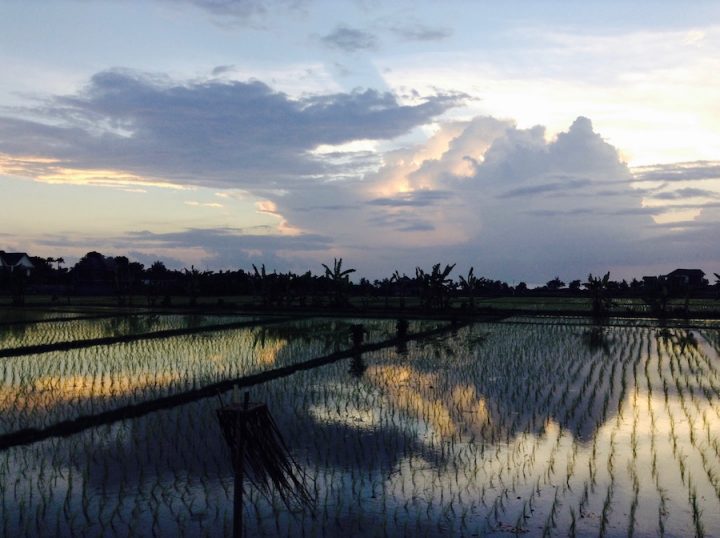 From the beach clubs that just don't let locals in, to the bars where locals have to be with a foreigner to get in, to a friend who was beaten up recently as it was assumed he must have been involved in a crime that had just taken place since he was a local and in the area.
My Balinese friends take the situation remarkably well. If we go to one of the bars where locals have to pay to get in, but tourists can go in for free, they don't grumble about it or ever suggest we go somewhere else, they just get on with it.
They always go out wearing trainers and shirts so that if we happen to go to the club which has a dress code specifically just for locals they will be fine to get in (as a foreigner I could show up wearing swimwear and no shoes at all and probably still be let in). They prepare for the discrimination that they know will take place against them.
Good on them. I don't think I could do the same.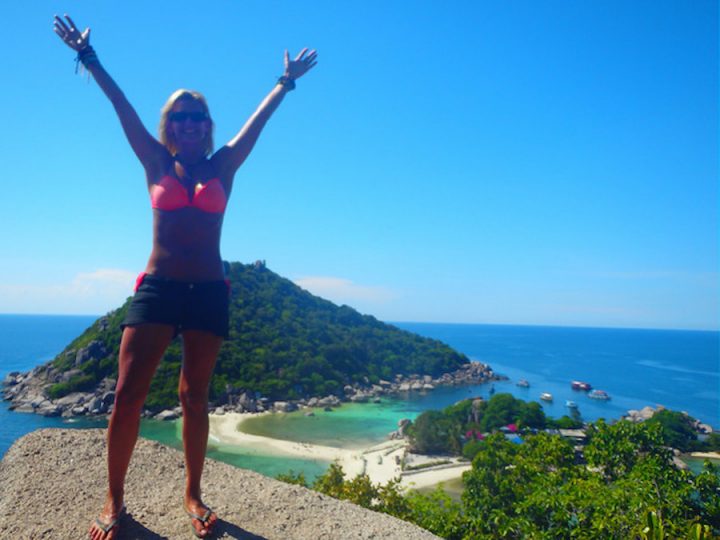 Imagine for a second if, in your home country, you couldn't go to the bar round the corner from your house unless you were with a tourist? Or unless you were more smartly dressed than a tourist visiting your hometown. Isn't that bonkers? And horrible?
This is the real discrimination that locals in some countries face on a daily basis because of tourism. And yet we, as tourists, have the audacity to go to other countries and complain about being charged extra for bus rides and sightseeing. And complain about it to the extent of discussing it as if it's some kind of mass government tourist scam.
Higher pricing for tourists is not a tourist scam. It is actually, unlike the negative discrimination many locals face in their home countries, positive discrimination and should be encouraged.
In locations where there are a lot of famous tourists sights prices naturally rise to enter those attractions and to access transportation between them due to the high demand. And year-after-year these prices get higher and higher since there is so much demand.
That's fine if that happens in an area where the average income of the people from that location is that same as the average income of the tourists going there. However, far too frequently that isn't the case.
Whenever people talk about this discrepancy in prices they talk about overpaying for everything. But the thing is you're not overpaying. If you're a tourist in the place, the price you're paying is actually the correct price.
No one has specifically targeted you. You are not being made the victim of a tourist scam. That is the price. However it just so happens that locals get a discounted price to visit that attraction to ensure they are able to enjoy their hometown to the fullest extent too.
Hell, I've even seen a local discount offered to residents of Orlando when going to the waterpark there, even though there's no discrepancy between their pay and that of most people visiting. They were just smart enough to position it as a local discount rather than listing:
Tourist Prices
Local Price
Instead they listed it as:
Price
10% residency discount
The second option looks far more acceptable than the first. But that is what the first option is at the end of the day.
As tourists we need to stop feeling sorry for ourselves and realize we're not being discriminated against when we're charged a tourist price. It is instead the locals who are receiving a discount. Which, given all of the other discrimination that happens to locals as a result of tourism in many parts of the world, is something that as travelers we should whole-heartedly support.
Just imagine if you were from Egypt and grew up right next to the pyramids, the only Wonder Of The World to make it on both the old and new Seven Wonders of the World lists, but you were priced out of seeing it your entire life. Unable to see the heritage of your country, that is right there next to you, due to the tourism pushing the prices up and up.
That cannot be right.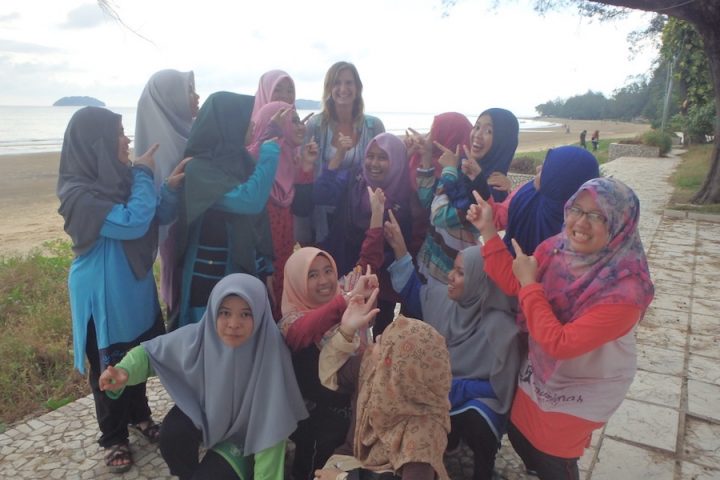 I went up Penang Hill in Malaysia the other day. The tourist price to go up was 30 Ringgit whereas the price for locals was 15 Ringgit. That's a difference of three dollars. THREE DOLLARS. Yes, it's double the price locals have to pay but it is not a big difference in cost at the end of the day. I've been traveling for two years and I can still cope with that difference in price.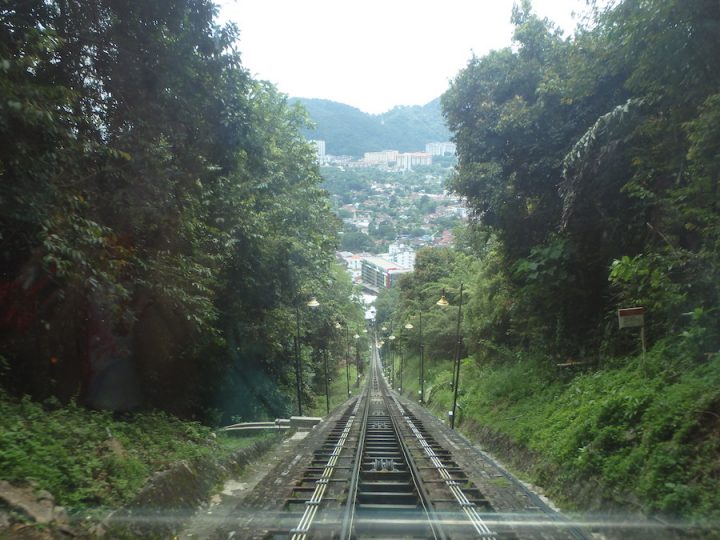 Yes, there are times when the difference between the tourist and local price is much greater than the above example but remember, even in those instances, the price you're paying is actually the real price to see that sight or attraction. The price locals are paying is a discounted price. A reduced rate to ensure they are also able to fully enjoy the beauty of their home country too.
Something we should all be able to do.
Like it? Pin it! 🙂