Have you ever wanted to go hiking through the soaring Andes mountains, or kayaking around glaciers while whales breach next to you? How about cycling in the wilderness alongside a lagoon, or sipping on robust wines while gazing out at snow-capped mountains?
If so, we have the adventure for you!
(Don't want to read more, and just want to enter? CLICK HERE! Note: Sorry, but this contest is only for people from the USA.)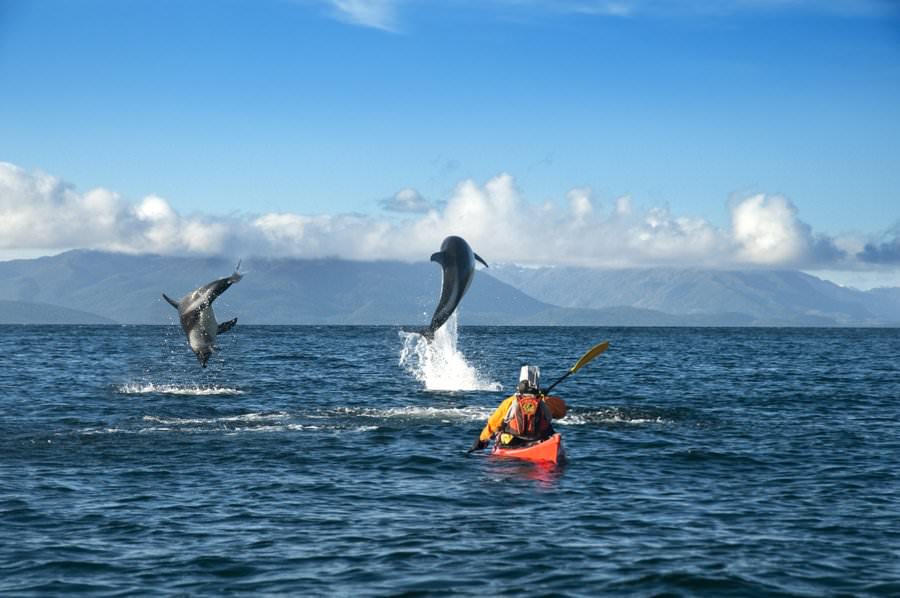 We've teamed up with LATAM Airlines Group and Tourism Chile to offer you a chance to win an epic giveaway to South America's beautiful country of Chile!
Hike, Bike, Kayak and Sip in Chile 🙂
Located in the southern tip of the Andes in Chilean Patagonia is the Torres del Paine National Park. This is where the adventures will go down.
The park is home incredible trekking trails, cycling paths, ocean activities and a wide variety of flora and fauna. You'll be surrounded by glaciers, lakes, rivers and forest, while spotting numerous birds, lamas and foxes. If you're lucky, you may even come across a cougar or deer!
The lucky winner will receive the following:
1. Roundtrip economy class flights for two people from anywhere in the continental United States, via LATAM Airlines.
2. A 10-day trip with G Adventures between Santiago, Puerto Natales and Torres del Paine. You'll enjoy hiking, cycling rafting and experiencing some of Chile's most spectacular natural attractions.
3. Adventure gear from Active Junky
4. Sunglasses from Adventure.Travel
5. Travel Gear from Eagle Creek
6. GoPro Hero4 from Travelhoppers
(This grand prize is valued at around $13,500!)
Here is the 10 day trip itinerary to get you excited 🙂 Don't need to see the itinerary and already know that you want to enter? CLICK HERE!
Day 1: Santiago
Explore Chile's historic and colorful capital city. You'll visit museums and parks, and check out the cool neighborhood of Bellavista to shop for handicrafts and sip coffee at trendy cafés.
Day 2: Santiago / Puerto Natales
Today you'll fly from Santiago to Punta Arenas, then relax and enjoy wonderful scenery while being driven in a private car to Puerto Natales (about three hours away). Spend the evening enjoying this charming coastal town at your leisure.
Day 3: Puerto Natales
This morning you'll enjoy cycling along the shores of Sofia Lagoon, while gazing in awe at the views of the Patagonian wilderness and the mountains of Prat. Halfway through the ride, you'll stop for some drinks and snacks before continuing along cross-country tracks. In the evening, you can spend time exploring the town of Puerto Natales.
Day 4: Puerto Natales/Torres del Paine
Today you begin a 4-day adventure through Torres del Paine National Park, hiking along the famous "W" Trek. The day starts with a two-hour drive across the pampa Patagonia to the trailhead.
Here you'll hike through dense forest and on mountain paths before making the ascent to the base of Las Torres. You'll hike for about 4-5 hours to the top, and another 4-5 hours back down. Then, take a 30-min transfer to Refugio Laguna Amarga for the night.
Day 5-8: Torres del Paine National Park
Each morning you'll wake up surrounded by breathtaking landscapes, followed by breakfast. After that, you'll continue hiking along the W route, taking in the best that Mother Nature has to offer.
You'll explore beautiful places like Lake Nordenskjöld, Cuernos, the French Valley and Glacier Grey. Along the way, you'll be able to cycle among the peaks of Patagonia and kayak alongside Glacier Grey. This journey will be one that your mind, body and spirit will never forget!
Day 9: Torres del Paine / Puerto Natales
You'll finish up your Torres del Paine trek with a hike to Lake Pehoé. From there, you'll take a peaceful, picturesque ferry ride across the lake, while reflecting on all that you've accomplished!
Day 10: Puerto Natales
This is a free day to do whatever you choose.
How does that trip sound to you? Pretty amazing, isn't it?! All you have to do is CLICK HERE to enter your name into the draw. The contest opens August 22, 2016 at 2:00 p.m. Eastern Standard Time (EST) and closes on September 23, 2016 at 11:59 p.m EST.
Good luck to everyone! 🙂
Like this post? Pin it!
---
Disclaimer:
Please note that the information you submit will be supplied to the prize sponsor, LATAM Airlines and Tourism Chile, which may be used for their marketing purposes. You'll be able to opt-out of any emails from them at any time.
Promotion is offered and open only to legal residents of the forty eight (48) contiguous United States and the District of Columbia (the " Territory"), who are of legal age of majority in their state and/or district of residence (and at least 18 years old as of the date of entry).
The Grand Prize trip must be booked through LATAM's agency (Green Team Global, Inc) and the return flight must be completed by October 31, 2017 or the prize will be forfeited in its entirety.
The prizes have been donated by LATAM Airlines, Tourism Chile, G Adventures, Active Junky, Adventure Travel, Eagle Creek, The Clymb and Travelhoppers, who may change the conditions of their prizes at any time. We have done our best to cover all conditions, but we hold no responsibility for any change, or termination of the prizes. No claims on the part of the participants shall arise in these cases.
Winners will be informed via email. You will receive your prizes directly from the sponsor, not from Goats On The Road. The sweepstakes runs from August 22, 2016 at 2:00 p.m. Eastern Standard Time (EST) and ends on September 23, 2016 at 11:59 p.m. EST.
Participation is free and at the participant's own risk. Any costs, taxes and fees that arise regarding the winning of a prize are in the sole responsibility of the winner. There is no right of appeal. By entering the sweepstake, you accept these conditions. For a full list of Terms and Conditions, see the website. Good luck 🙂