For most of us, traveling around the world on a luxury yacht just isn't feasible. This life is usually reserved for the rich and famous, but by working on a yacht, you can experience this lavish lifestyle.
Sailing jobs, deckhand jobs, superyacht jobs, boat delivery, or yacht crew positions, there are numerous ways that you can spend time on a luxury yacht or superyacht — while getting paid to do so.
Working on a yacht might sound like one of those dream travel jobs. And, you may think that yacht jobs are only for people who are knowledgeable about sailing, and are well-connected with the yachting community.
This isn't necessarily the case.
In this article, I'll explain how to get a job on a yacht, the various types of yacht jobs, how much they pay, how you can apply for positions, what working on a yacht entails, and the pros and cons of this type of work.
Types Of Yachts
First of all, what is a yacht?
Yachts are luxurious sea vessels that are powered by wind or motor. Superyachts or megayachts range in length from 24m (131 ft) to 180m (590ft). You'll find both commercial yachts and private yachts.
Yachts of all different shapes and sizes frequently sail around the world. You've probably seen them docked up in glitzy marinas of Ibiza, St. Tropez, Miami and Nassau, or seen them glimmering along the Côte d'Azur.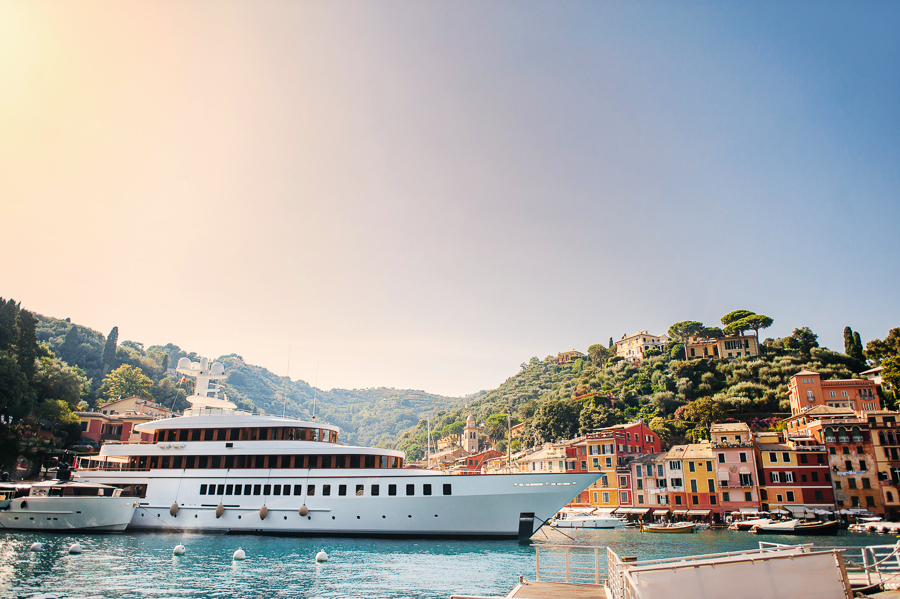 No matter the type of yacht, they don't sail themselves. It takes a wide array of people to keep them running smoothly.
This is where you come in.
The vessels (and the people aboard) need looking after, and a regular crew who will tend to them. You might be surprised to hear that there are currently more than 10,000 superyachts around the world! All of those ships need staff.
Crew are required to cook, clean, maintain the yacht, and do general tasks. If you have qualifications as a nurse, electrician, massage therapist, chef, or nanny, you can put your skills to use aboard a yacht.
Is Working On a Yacht Right For You?
Yacht jobs are not entirely glamorous, and in fact, they're often a lot of hard work. You're not always going to land yourself a position on the most amazing superyacht, but you'll usually get to sail to some incredible destinations, which can make it worthwhile.
People who own yachts live a luxurious lifestyle, and you could find yourself in the most mind-blowing locations.
Even though you'll probably live in a small cabin, waking up to a sunny tropical island is much better than waking up on a chilly Monday morning at home — and enduring the commute to work.
Working on a yacht isn't for everyone, and there are some things to consider before applying for a position:
Health and Safety
If you're prone to seasickness, you probably don't want to work on a boat.
Some people claim to get over it after a few days, but if you have serious problems with vertigo and nausea, yacht jobs aren't for you. If you have any health concerns, working on a yacht isn't a good idea as you won't be near a hospital should any issues arise.
Depending on which company you work for, health and emergency insurance may (or may not) be included. In some cases, you'll be added to the "group crew plan", while in other cases, you won't. It's important to ensure that you are properly insured when working on a yacht.
Something else to consider is your physical fitness.
Yacht jobs are physically demanding — whether you're cleaning the exterior of the boat, or just standing on your feet all day. You'll need to be in good shape and health in order to land yacht crew jobs.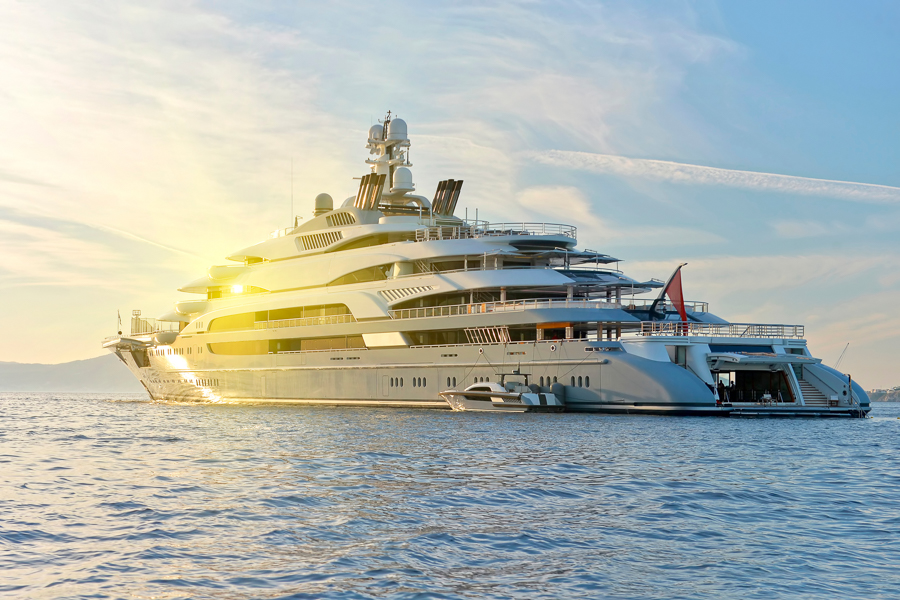 Seasonal Work and Salary
Typically, the jobs are seasonal. This work pattern can either be a pro or a con depending on your expectations. If you're looking for full-time employment (and a paycheque), this job probably isn't for you.
Whether you're working on a superyacht, a sailboat, or a cruiser, the hours worked will be sporadic — 2 months here, 2 weeks there.
The plus side of the downtime is that you can travel around the area you're docked (or farther abroad), while on the flip side, you're not earning an income during that time.
Social Skills
Are you good with people? Do you like being surrounded by others, or prefer to spend time alone?
When working on a yacht, you'll be surrounded by your fellow crew members and/or passengers — with nowhere to go!
No matter the position you're hired for, you should make sure you're comfortable with being in close quarters with the same people, for days on end.
A bonus of being surrounded by your crewmates is that you're likely to form long-lasting friendships. Being surrounded by like-minded people who love travel and adventure can definitely be a bonus of working on a yacht.
How Do You Find Jobs On a Yacht?
There are two main ways to secure yourself a job on a yacht.
1. Online Yacht Jobs Staff Agencies
Get online to find agencies that connect yacht owners with crew. You'll find many agencies based all around the world.
Check out YPI Crew, which is an international agency based in France, or JF Recruiting which has yacht job postings for numerous destinations, as does Yotspot and Cruise Job Finder. Other agencies to have a look at include Elite Crew International, Crew Unlimited, and Crew Finders.
Most agencies will require you to add details into an online portal and upload your resume (CV). The quality of agencies varies, and it's essential to do your due diligence before accepting a position.
After you have uploaded your resume into the portal, you should send the agency a separate email or head down to their office with a physical copy.
Places that are popular sailing hubs (such as Fort Lauderdale in Florida) are full of yacht agencies. If you're in the physical location of the company, it's worth it to see them in person.
Once you're submitted the necessary documents to the job board or agency, you'll need to sit back and be patient. Finding the appropriate position for you – whether it's a deckhand job, chef's position, or steward – could take a few weeks.
The more agencies and companies you send your resume to, the more chances you'll have.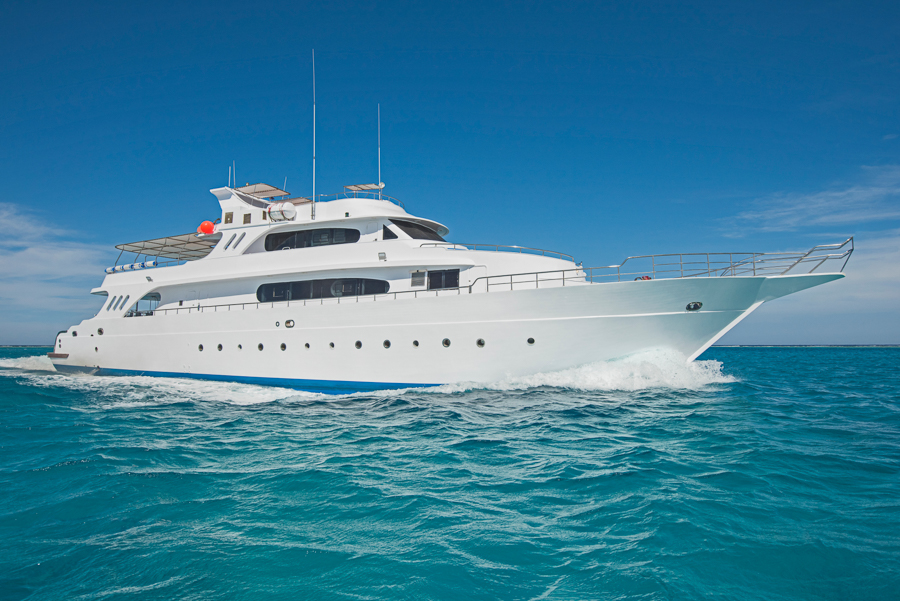 Connect With The Community
It seems pretty obvious, but if you hang around the yachting community, you're bound to meet someone who needs yacht crew.
Look for jobs in the off-seasons when the vessels are docked. Yachts stay put during the low season due to weather (hurricanes and snow), meaning you have a great opportunity to meet the captain, hand out your resume, and let him or her get to know you.
There are numerous yacht hot spots, spend a couple of months here to better your odds of finding a job:
Sometimes, there's no better way to secure a job on a yacht than by simply chatting to people. Put yourself out there and make connections. You'll meet yachties at the marinas, and in the popular bars, restaurants, and hotels that they frequent.
Send emails to various people involved with the yachting community, and have a look at social media forums and pages. You never know what sort of amazing yacht jobs might come your way.
Oftentimes, it's simply about being in the right place at the right time.
Dress The Part
Whether you're introducing yourself to yacht owners themselves, or if you have a meeting with a crew agent or member of the crew, it's imperative that you dress to impress.
You'll be working with the super-rich, so make sure you've showered, your clothes are ironed, your shoes are clean, and your hair is neat and tidy. For men, it's advised to trim up your beard, and for women, pull your hair back. Another suggestion is to cover tattoos and take out any piercings that are showing.
You have to dress the part if you want to secure a job working on a yacht.
What Does Working On a Yacht Entail?
From the outside, people who have yacht jobs seem to lead glamorous lives. They get to rub shoulders with the elite crowd, sail from port to port, have a year-round tan, and enjoy all the perks that come with the lifestyle.
But what does a job on a yacht actually entail? Well, this depends on the position you are hired for, and whether or not your yacht is rented out for charters.
If your yacht has guests aboard (meaning the boat is chartered out/rented out), the chef will be up early cooking breakfast for everyone, the deckhand will take the passengers ashore, the stewards will clean the cabins, and all crew members will maintain the boat. If the guests stay up late at night, so do you.
It can be tough and tiring work, but as a bonus, you'll most likely receive a tip at the end of the charter.
If the yacht you're on doesn't rent out, you'll be on more of a typical work schedule — 8:00 – 4:00pm or something similar. You'll be there to clean and upkeep the vessel and serve the owner of the yacht.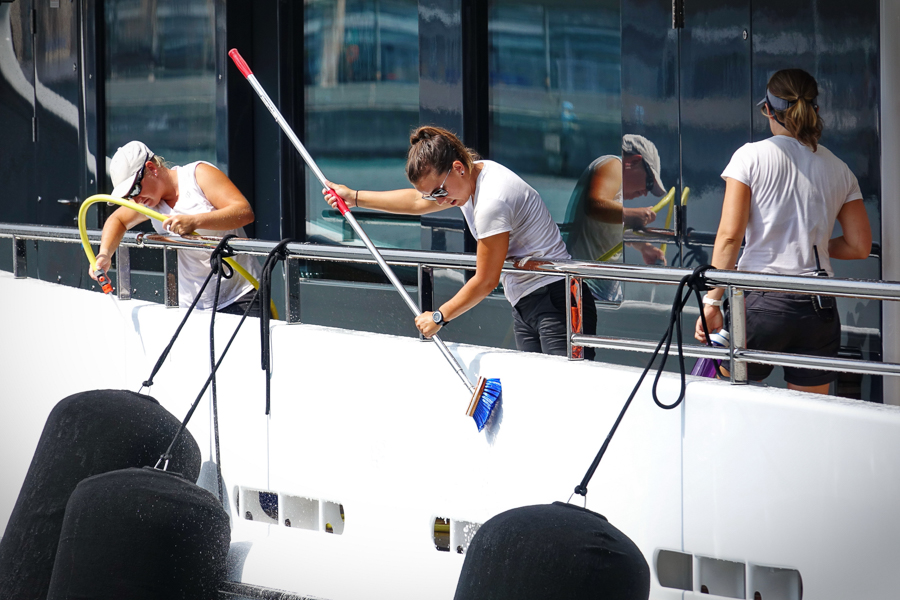 When the owner is on board, they'll expect their yacht to be sparkling clean (both inside and out). They'll want drinks made, fantastic food prepared, and if they have friends on board, they need to be well taken care of.
Of course, as with any job, the demands required depend on your employer.
You could land yourself a job on a yacht owned by a laid-back boss who isn't too demanding and gives you a fair amount of time off. Or, you could have a nightmare of a boss who expects way too much. It's the luck of the draw.
How Much Does Working On A Yacht Pay?
Working on a yacht can be surprisingly lucrative. Not only are you getting paid to travel, but your employer will provide you with accommodation, meals, and personal toiletries. This means you can save a considerable chunk of your wage each month.
Salaries will vary depending on the ship. The larger the yacht, the more you can expect to get paid.
Your experiences and qualifications will also be reflected in your salary. The money you make will also depend on the owner of the yacht and where they are based in the world, the itinerary of the yacht, and whether it's private or charter.
On average, this is what you can expect to earn monthly doing various yacht crew jobs:
Deckhand Jobs: $2700
Steward: $3000
Chef: $4000
Engineer: $5000
1st Officer: $6000
Captain: $7000
On top of these salaries, if the yacht you're working on goes out for charter, you can add around $1000 per week in tips.
Necessary Qualifications and Requirements
These are the two basic certifications that everyone should have in order to work at sea.
STCW 2010 (Standards of Training, Certification and Watchkeeping for Seafarers)
If you want to get a job working on a yacht (either commercial or charters), then you are going to need a STCW certificate.
This is a qualification that is required around the world if you want to work on a ship that is longer than 79 feet. However, if you're working on a private yacht, this qualification isn't mandatory but is preferred by yacht owners and captains.
During your STCW course, you'll learn personal safety and accident prevention, fire fighting, personal survival (using life jackets and inflatable rafts), and basic first aid. This course is incredibly important, as you should know how to be safe aboard a yacht, how to save lives at sea, and what to do in an emergency.
The course takes place over five-seven days and will cost upwards of $1,000. You might have to save up in order to afford the certificate, but as soon as you get it, the world of jobs on yachts opens up to you.
ENG 1 Seafarer Medical Certificate
Once you've obtained your STCW, the next thing you'll need is an ENG 1. The ENG 1 is a mandatory certificate that says that you're fit and healthy to work aboard a ship.
You'll need to find an MCA-approved doctor to carry out the examination for the certificate. The doctor will run through a list of requirements such as height, weight, blood pressure, reflexes, hearing and eye tests, and a urine sample. This certificate will cost you around $110.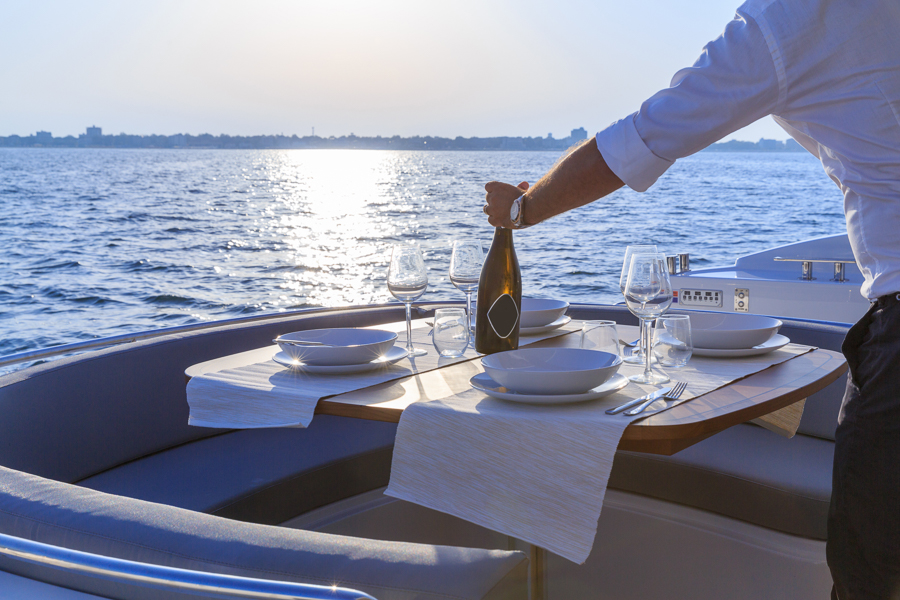 What Skills Do You Need to Get a Job On a Yacht?
It's good to have a well-rounded CV that shows off your skills, as well as encapsulates who you are as a person. If you're just looking for entry-level yacht jobs (such as chef, steward, or deckhand jobs), here is a list of useful skills, qualifications, and attributes:
Speak more than one language
Diving qualifications
Water sports experience
Hospitality experience at high-end establishments
Sailing license
Chef qualification
Massage therapy experience
People skills
Organizational skills
Hairdressing / Beautician qualifications
Admin / Personal Assistant experience
Cleaning / housekeeping
Hardworking
Adventurous personality
There is a surprisingly wide selection of positions available — superyachts are like mansions and have room for a plethora of workers (hair stylist, masseuse, chef, etc.).
Most yacht jobs will require you to start at entry-level as a steward or deckhand. Once you've learned the ropes, there will be room for advancement, but the more certificates and experience you have, the better your chances are.
Pros Of Working On A Yacht
Travel around the world to exotic locations
Get paid good money to live on a yacht
Save money on accommodation and food
Learn new skills and experiences
Meet new people
Have an amazing adventure
Cons Of Working On A Yacht
The hours can be long
Hard work and erratic schedule
Have to be on hand when your employer needs you
Living quarters can vary
You might feel "stuck" on the ship
Seasonal work
Away from friends and family at home
Conclusion
Are you ready to find your dream job at sea?
Buy a plane ticket to one of the popular yachtie hangouts to better your chances of finding a job. It may take a little while to find your first gig, but once your foot is in the door, you're good to go!
The freedom that working on a yacht provides is next level. You're literally getting paid to travel the world, while sailing around exotic locales, gazing into starry skies, and meeting wonderful people along the way.
Yacht crew jobs are perfect for people who love to travel. And if you're somebody who isn't afraid of a little hard work in exchange for an amazing experience, then it could be an excellent opportunity for you to save and travel at the same time.
Like This Article? Pin it!