So, you've landed your first pet sitting job… nice work! All of those emails and Skype calls finally paid off and you're off to a new place to look after an adorable pet (or 10) for the next few weeks (or months).
Now that you've found a job, you can relax a bit…. but not completely. There are some important things you should consider in the time leading up to your flight to your new temporary home.
1. Book Flights
An experienced house sitter knows that home owners always have horror stories from previous sitters. One of the most common of these accounts is usually the pet sitter cancelling two weeks before they were supposed to arrive, leaving the home owner with non-refundable flight tickets and nobody to watch their pets.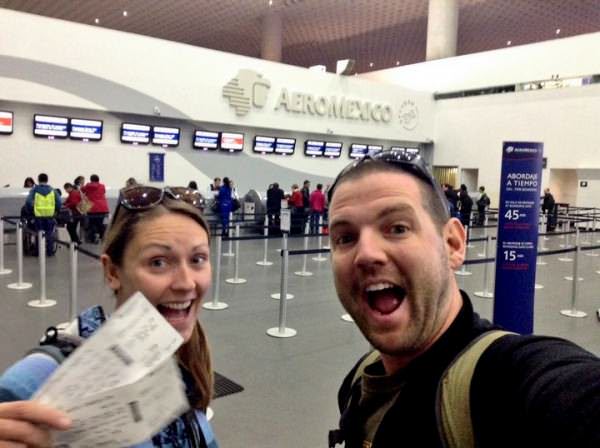 The first thing you should do after landing your job and confirming that you are 100% hired, is book your ticket. Once you have the eTicket, forward it to the home owner's email. This will relieve much of the anxiety that he or she may have about your arrival.
Note: It has also happened that the home owners cancel on the house sitters, leaving them with pre-paid, non-refundable flights. It is a good idea to have the home owner send you their eTicket as well. It's not a set-in-stone method, but it helps to show commitment on both sides.
2. Email The Home Owner Regularly
It's always wise to keep in contact with the home owner in the weeks or months leading up to your arrival. It will keep them at ease knowing that you're there for questions and that you're still planning to come. We can't stress enough how nervous some home owners can be after bad experiences, so alleviate their anxiety as much as possible by emailing them every couple of weeks with an update.
3. Do Some Research on Where You're Pet Sitting
You're going to want to know where you're living, what is around you and what kind of things to watch out for. In our experience, we've found a lot of information about the towns that we sit in online, but the best place to find advice is from the home owners themselves. They've lived there, they're locals and they know all the answers to the questions that you may have.
If you are dealing with an experienced home owner who has had pet sitters before, they will likely send you pre-written information about the dogs, the house and the area. If they haven't done this already, you should contact them and ask them for some information.
While it can be nice to sit "off the grid", sometimes these kinds of jobs can be a hassle. If the grocery store and all amenities are a 2 hour drive away, you may feel disconnected and bored.
Find out as much as you can about the house, the pets and the location before agreeing to any sit.
4. Driver's Licence
Hopefully the home owner is leaving you with a vehicle while they're away, in which case you'll need to find out exactly what is required of you to drive in the country you are visiting. Some countries require an international driving permit (IDP), while others will only require you have a valid driving licence from your home country.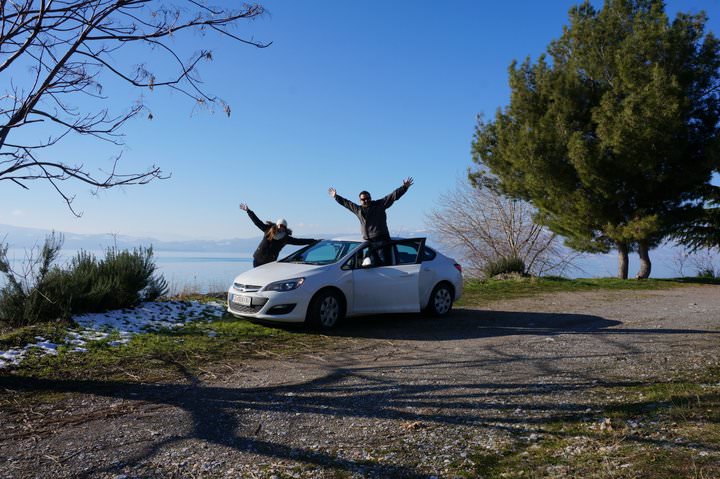 In some countries, you'll need to go into the police station and apply for a local driving permit once you arrive for your pet sitting job.
Before the home owner leaves, you'll have to head to the station and show the officer your passport and your home country driving licence to receive this permit. These permits often cost between $10 and $25.
There are some lists online that show which countries require an international driver's permit, but in our experience these lists are unreliable. It's best just to check with the home owner.
5. Travel Visa
For some countries, you will need to acquire a travel visa before arriving. This generally means that you'll have to go into the destination country's embassy in your home country and apply for a visa there.
In most places where there are house sitting jobs, you'll either receive visa-free entry or you can pay for the visa upon arrival at the airport. These regulations change frequently and vary depending on your nationality, so it's always best to check the country's government website to be sure of the visa situation.
6. Filling Out The Entry Form (Don't Say Pet Sitting)
If you're sitting internationally, then while you're on the plane heading to your new temporary home, you'll have to fill out a customs and immigration entry form.
It is essential that under the "Reason For Visit" category, you check the "Tourism" box. Ticking the "Visiting Friends" or writing "Pet Sitting" will almost certainly result in a hold up at immigration when you land.
This is not lying, you are a tourist.
Also, it is imperative that you have a local address on hand. We HIGHLY recommend getting the address of a local hotel, rather than putting down the residential address where you'll be staying.
Immigration will never look twice at this, but if you put a residential address, you may be held for questioning and you never know what happens in those back rooms! It would be a shame to be sent home because you're staying in a residential home and you don't have a "Social Visa".
Don't let all this bureaucracy scare you. Just check the Tourism box and give them a hotel address. Simple.
7. Spend a Day or Two With The Owner
The owner will probably request that you come a couple of days early and it's important that you do so. For these couple of days, you'll be shown around the city, and you'll get a rundown of all of the household and pet chores that will be requested of you.
Be sure to pay the pets plenty of attention during this time. Not only will this show the owner that you're committed to their animals, but it will also help the pets to get used to you while feeling secure around their owner's presence.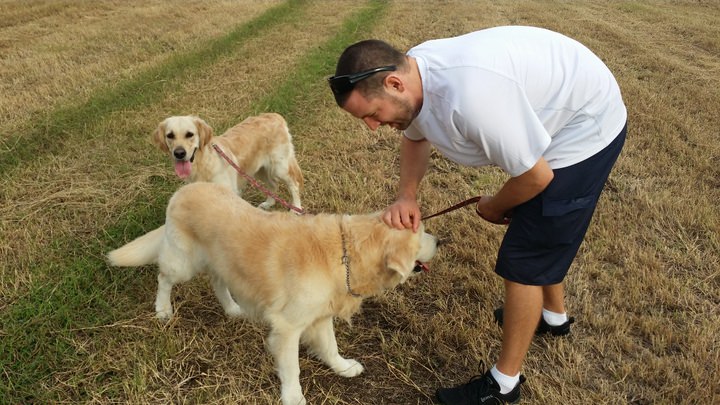 8. Stay At The House For The First Couple Of Days
We always prefer to stay "home" for the first 2 – 4 days after arriving at a pet sit. We've found that the animals are often confused or even depressed after their loving owner has left them.
It's critical to make the animals feel comfortable and taken care of in the early days of the sit so that they can build a bond with you more quickly. Give them extra attention and maybe a few extra treats too 🙂
Animals are known to go through some separation anxiety when their owners leave, but having a loving sitter there to calm them and play with them can do wonders.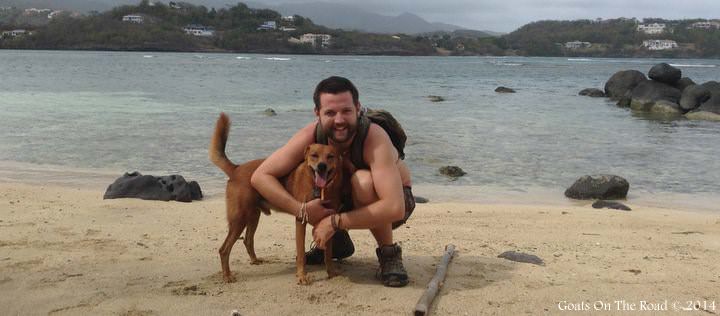 9. Keep The Pet's Routine As Much As Possible
This is especially necessary in the first few days of your sit. The pets will probably have a solid routine that they've always followed with their owner. If you throw this routine off too quickly, you run the risk of stressing them out.
For the first few days, try to walk them when the owner walked them, wake up when the owner normally did and feed them at the same time that they are used to. Of course, over time the pet will become accustomed to your own rhythm, but at first you should stay in their routine as much as possible.
10. Keep Communication With The Owner
This is the most important part of your job as a pet sitter. Everyone we've pet sat for has loved our constant communication, photos and detailed updates. We send an email every few days, just to let the owners know that everything is okay.
We include photos of walks, playtime, bath time, grooming etc. It's crucial to let the owner know that the pets are in good hands and having a good time!
Also, if there are any issues with the animal, when you have to take them to the veterinarian or administer new medications, make sure you contact the owner before doing so.
Usually the owner will have instructions for you in case of any emergency, but during these times it's vital that you keep constant communication as they will likely be very worried about their furry friend.
That's It!
Now you can just relax and enjoy the company of your new friend(s) while you pet sit in your temporary dream home! While most people are simply excited to get their first job, it's important to understand that there are still things to consider after you get your initial sit.
Hopefully these 10 things will help you to be a better pet sitter and allow you to get more jobs pet sitting around the world. If you do your job to the best of your ability, the owner will likely invite you back over and over again. Good luck!
More info about pet / house sitting:
Like This Article? Pin it!