During our 8 years of travel, we've seen some mesmerizing sights, met some wonderful people and had some life-changing experiences. Even so, there are still numerous things that we have on our travel dream list. Here is our top 5 wish list for 2017:
1. Sleep in an Overwater Bungalow in The Maldives
Nothing says relaxation and luxury like sleeping on a stilted room above the ocean. We've seen images of this type of accommodation for years now, and recently many of our blogging friends were able to experience this – jealous!
We'd love to wake up to the sun beating in our room, climb down the ladder to the sea and go for a refreshing morning swim. Not to mention, we'd love to do some snorkeling, Nick would go scuba diving, and we would both enjoy some spa treatments.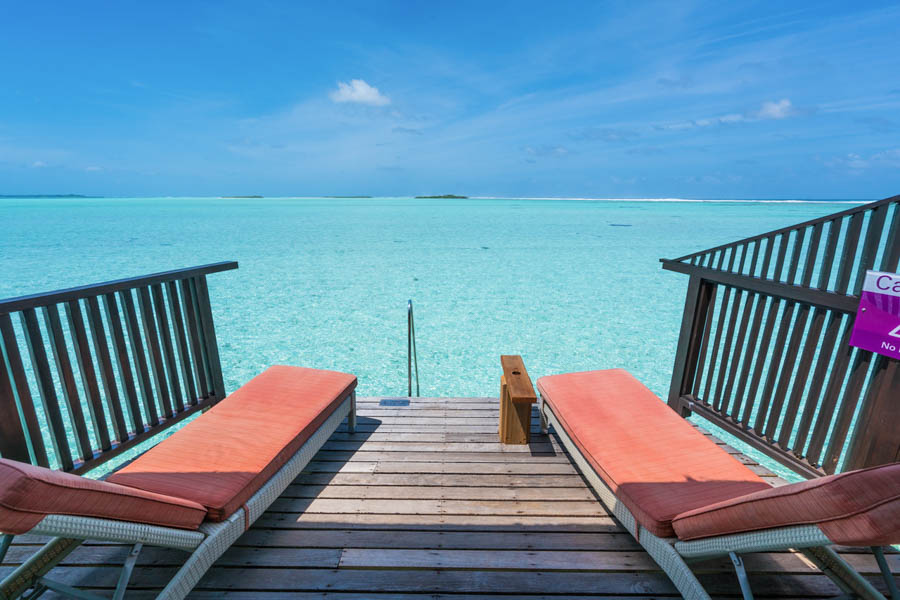 The Maldives is the world's lowest country, and is located southwest of India and Sri Lanka. It's comprised of 26 sandy islands, and is surrounded by turquoise blue waters. We almost went there when we were in Sri Lanka in 2009, but our budget at the time didn't allow it.
BUT, we might find ourselves in the Maldives in 2017!! We're celebrating our 10th anniversary together and we are thinking that a trip to this magical destination would be the ultimate in relaxation and romance…fingers crossed.
2. Fly First Class or Business Class
This is something that we've never done. And by flying Luxury First or Business Class, I don't mean sitting at the front of a small plane where there's a little curtain separating the 2 classes, and you receive a free packet of peanuts!
I mean we want to fly proper First Class where you're treated like royalty. We fly quite a bit these days and for long flights, especially to Asia, it would be really nice to have a comfortable bed to lie down on…with a real pillow. I also wouldn't mind some fancy champagne, gourmet food, lounge access, a shower, and privacy!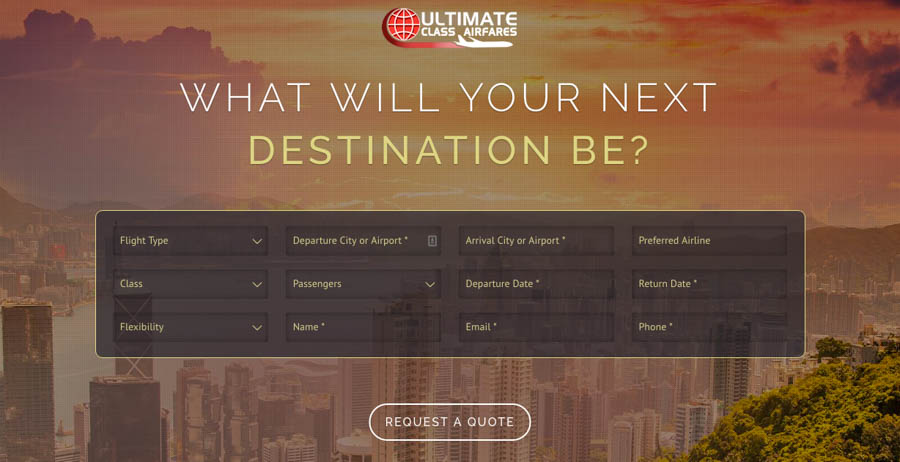 We've recently been introduced to Ultimate Class Airfares, which is a website with a team of experts that can find discounted (even last-minute) fares on First Class and Business Class flights around the world. Whether you're travelling for business or leisure, they can assist in finding luxury flights at up to 75% off.
All you do is fill in your departure and arrival city, your date, your flight type, your preferred airline, and your name and contact details, and a representative from the company will reply back with a free quote.
Hopefully one day soon we'll be whizzing around the world in style 🙂
3. Go On Safari in Africa
In 2011, we backpacked independently around Eastern Africa for 5 months. We slept on boats, on buses and on the beach. All of that was an incredible journey, with many memories made. However, it was the hardest travels we've ever done.
We often had to wake up at 3:00am just to catch a bus that would leave at 8:00am. If you weren't on the bus before it started to drive around to pick up passengers, by the time 8:00am rolled around, there wouldn't be any seats left.
Buses and shared vehicles often ran out of gas, were overpacked with people, and didn't make it to their final destinations. We ended up hitchhiking on more than one occasion.
We found ourselves sleeping in some pretty dodgy rooms in some even dodgier areas. We cried and laughed, we struggled and surrendered. It was a journey for the books, filled with many ups and an equal amount of downs. We have many travel tales from that part of the world.
Even though we had some hard times, the good times far outweighed anything negative that we experienced. Africa is a place unlike anywhere else. We're dying to go back and see more of the Southern countries – Namibia, Botswana, Zambia and Zimbabwe.
BUT, this time, we won't do it independently. We'd like to go with a reputable company, with a guide and driver, and have our lodging covered. We'd love to be more relaxed this time around and be able to fully enjoy the animals, landscapes and sites. Going on safari is something we could do over and over again. Stay tuned, because in 2017 we might be doing just that!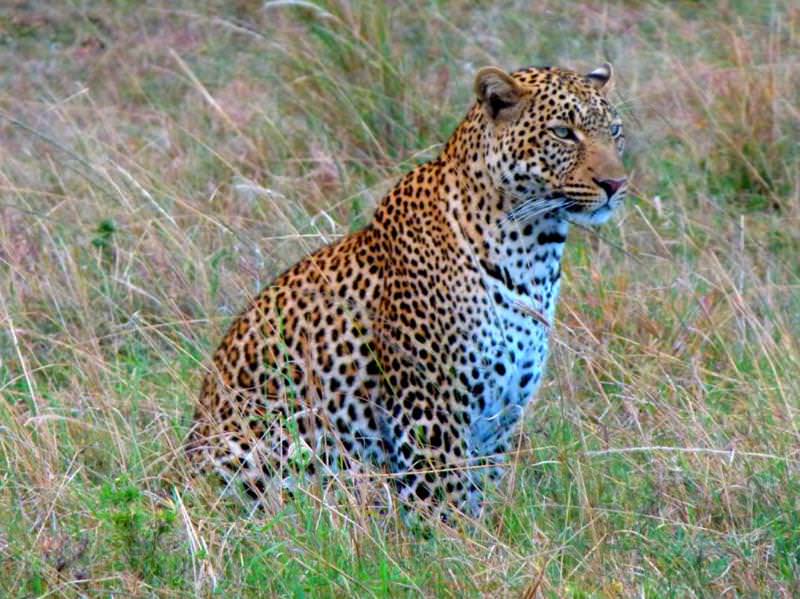 4. Stuff Our Faces With Sushi in Japan
Japan is a country that we've wanted to visit for a very long time. Not only because sushi is Nick's favourite food, but because of the culture, history, nature and sites. We've been holding off on visiting Japan because we were on such a tight budget when we last travelled in that part of the world.
We'd love to hike Mt. Fuji, explore Kyoto, experience Tokyo, learn about Hiroshima, see the cherry blossoms, eat fresh seafood and of course, meet the people.
We've seen so much of Asia, but would really like to do a trip to Japan in the very near future. Who knows, maybe next year we will!
5. Cruise to Antarctica
We plan to travel to Argentina and Chile this coming year. Antarctica is going to be there taunting us from the south. So close, yet so far away! Travelling to this continent would be a dream, one that should be fulfilled before there are no more glaciers left.
Seeing this untamed, pristine land would be such a dream come true. We would like to go on an expedition styled ship, as opposed to a traditional cruise ship, so that we could actually step foot on the continent.
Paddling a kayak past leopard seals, taking a zodiac around icebergs, camping on the continent and seeing penguins up close are the highlights that I've been dreaming of for many years…but, this is one of the most expensive trips in the world.
Who knows what the coming year will have in store for us. Maybe our travel wishes of visiting Antarctica will come true!
Do you have any epic trips or experiences that are on your travel wish-list? Share with us in the comments!
Disclaimer: This post was sponsored by Ultimate Class Airfares.
Like this Post? Pin it!