Colombia is a fast growing tourist destination. The South American country is one of the most popular stops on the "Gringo Trail" through the continent, and is quickly becoming a must visit for travelers around the world. There are so many things to do in Colombia!
Check out my top 9 reasons why you need to visit Colombia, and when you're done I guarantee this country will be next on your bucket list.
The Beaches
Tropical beaches aren't the first thing that comes to mind when you think about Colombia, but they should be. Spend a weekend in Cartagena, a colonial town on Colombia's northern coast boasts a pristine Caribbean coastline.
If white sand beaches and turquoise waters are your thing, this is definitely the place for you. You can also hike through the country's famous Tayrona National Park, and even camp on its beaches beside the jungle.
Looking for something more remote? Colombia owns three Caribbean Islands up near the coast of Nicaragua. San Andres, Providencia, and Santa Catalina are a must visit for any true sun worshipper. White sands, tiny islands, and swaying palms make this place a true paradise. Check them out on your trip to Colombia.
Adventure Sports
Are you more of an adventure type than a beach bum? Colombia has plenty of activities to get your adrenaline flowing. One popular choice is the paragliding over Medellin, where you can enjoy the stunning views of the city for only 121,600 pesos ($42 USD).
Scuba diving options are also abundant in the country. Corals National Park in Cartagena boasts gorgeous, colorful, and clear dives, and the Blue Wall in San Andres is a totally unique experience you won't find anywhere else.
Bungee jumping, off roading, white water rafting, and other heart pounding activities can all be found in the country, and all for a fraction of the cost you would pay in the US.
READ MORE: 15 Things To Do in San Gil: Colombia's Adventure Capital
Cost of Living
Colombia is CHEAP. Want to travel throughout the country? Roundtrip flights between major cities start at only 100,000 pesos ($35 USD) each. Beers are 3,000-6,000 pesos ($1-2 USD) and even a nice meal with drinks will only set you back 30,000-45,000 pesos ($10 or $15 USD) per person.
Hostels in the main party districts can go for less than 30,000 ($10 USD) a night, and taxi fares are negligible. If you're short on cash but on the hunt for an exotic destination, Colombia is the perfect international trip for you.
Nightlife
Bogota, Medellin, and Cartagena all boast a crazy night life. First, start your evening out with a delicious meal from any of their many modern and international restaurants. Next, stop at a craft brewery in Bogota or high end cocktail bar in Cartagena for drinks.
If you want to dance all night you no longer have to go all the way to Europe. The clubs in Colombia stay open and rock the tunes until sunrise, so even the wildest party animal will leave feeling satisfied.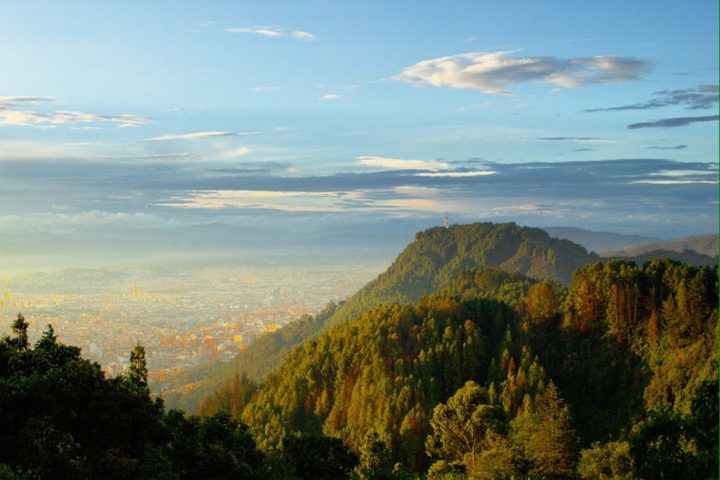 Proximity to the US
I'm always surprised why more Americans aren't visiting Colombia, because it is so close to the United States. Flights from Chicago to Bogota take only eight hours, which means less time traveling and more time enjoying your vacation days.
Colombia is also in the same time zone as the US, fluctuating between eastern and central time depending on daylight savings, so it's an ideal place for remote workers and digital nomads to put down roots.
Life in Colombia as a remote worker is foreign and exotic, but also has the convenience of remaining in the same time zone as American clients and co workers.
Nature & Parks
If you like disconnecting and getting lost in nature on your vacations, Colombia is the place for you. One popular hiking option is the four day Lost City Trek to visit remote, centuries-old ruins.
Or you could, you know, visit the Amazon Jungle. Grab a flight to Leticia for a real adventure. The town is only accessible by plane and completely encapsulated by the Amazon. From here you can trek into the jungle to see the exotic wildlife like piranhas, pink river dolphins, and more.
If keeping it close to home is more your thing, there are plenty of easily accessible parks in the cities of Colombia as well. Bogota boasts the Simon Bolivar park, which is even larger than Central Park in NYC.
One of the many things to do in Medellin is to take a cable car to the mountain park of Parque Arvi, and pick up some wine and foods in the local market before setting off on an easy hike. The opportunities to escape into nature here are endless!
READ MORE: Backpacking Colombia – The Ultimate Guide
Food
If you're a coffee lover, Colombia is a must-visit. As the number three coffee exporter in the world, Colombia's Andean foothills are covered in lush green coffee plantations. Spend a week out in the small town of Salento, touring the farms and taste testing their best coffee flavors.
Other unique must tries in the country include limonada de coco, a delicious coconut and lime drink, and the bandeja paisa, a massive platter of three different meats, rice, beans, potatoes and a small salad.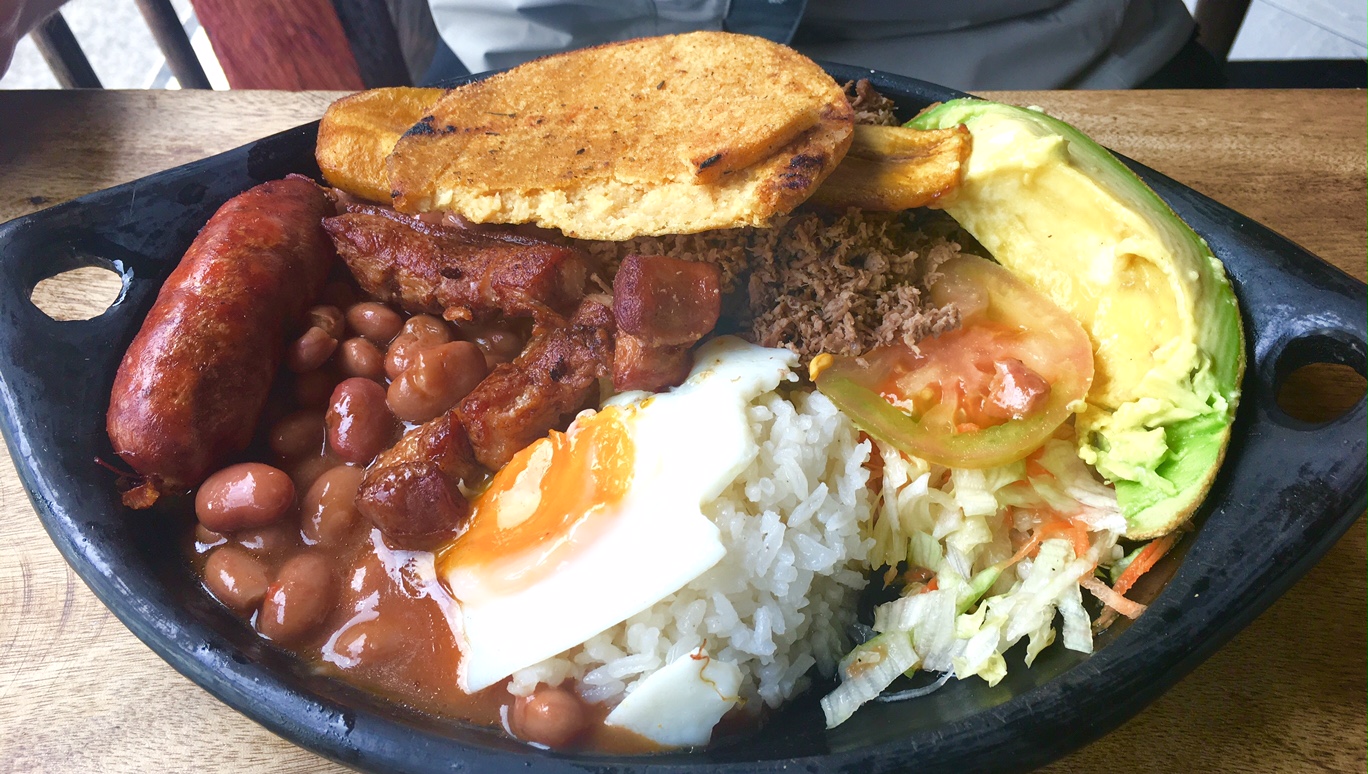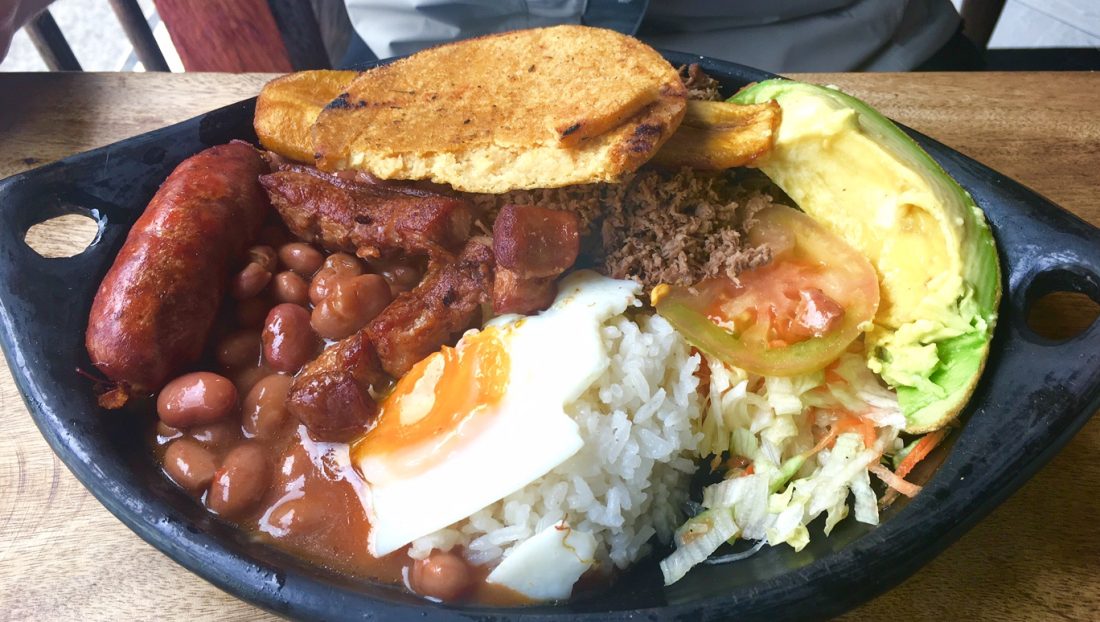 Chicharron, a fried pork dish, and chorizo sausages are some of the most popular menu items in the country. If you're a meat lover, the Colombian cuisine will not leave you wanting.
History
You've probably read your whole life about the dangers of Colombia. While it's much safer to visit now, the history is still fascinating. Whether Colombians like to talk about it or not, one of the most notorious drug lords of our time, Pablo Escobar, is a product of their country.
He was once the richest man in the world, and his influence in the country does not go unnoticed. It is possible to take a boat out to the bombed out ruins of his former home in Guatape, Colombia, visit his grave in Medellin, and explore the neighborhood of Envigado where Pablo grew up.
Still, the narcotics trade is just one facet of Colombia's history. While visiting, you can also take a city tour of Medellin to learn more about the Colombians' pride in their metro system, recent guerrilla war, and total overhaul of their tourism system, which has experienced massive growth in the past 10 years.
Culture
Colombians have a unique culture, and it's possible to explore and experience their history in the small traditional towns dotting the country.
Visit Guatape, a farming town from the 60's, to see an explosion of color on every home. If you want to step back in time, you can spend a weekend in Jardin, a town virtually untouched by modern times. Cowboys still ride through the streets on their horses, and daily mass at the central Basilica is a tradition for many.
Unwind and de-stress while learning about the history, culture, and lifestyle of the Colombian people past and present.
Whether you're into food and culture, adventure sports and hiking, luxurious beach vacations or anything in between, Colombia has exactly what you are looking for. Add the country to your bucket list and check out this must visit destination to see for yourself!
Like This Article? Pin it!