High up in the Andes Mountains, you'll find Bogotá. The sprawling capital city of Colombia is home to over 8 million people, making it the 5th largest city in the Americas.
For many years, travellers avoided Bogotá (and Colombia at large) like the plague. While a certain TV show has glorified this dark time in Colombia's past, the country has spent the last two decades trying to shed its negative reputation as a hotbed of drugs and violence.
These days, more and more curious travellers are heading to Colombia. While you may be tempted to simply breeze through the big city, there are lots of awesome things to do in Bogotá to warrant spending a few days there.
In this guide, we'll take a look at some of the top activities in Bogotá, from hiking in the mountains and taking in the amazing street art, to drinking beer and blowing stuff up!
1. Join a Free Walking Tour
When you're new in a city, the best way to get your bearings is by joining a free walking tour. These seem to be everywhere these days, and Bogotá is no different.
The best walking tour of the city is run by the folks at Beyond Colombia. They actually run a few different free tours, but you'll want to start out with their free walking tour of downtown Bogotá to get an introduction to the city.
Tours run every day at both 10:00am and 2:00pm and go for about three hours. It's a really fun and informative tour, where you'll learn about the city's history, architecture, gastronomy, and more. They have excellent guides who really strive to show you the city from a local's perspective. If you enjoy the tour (which I'm sure you will), be sure to tip your guide accordingly.
One thing I love about the free walking tours is getting recommendations from your guide on the best places to eat and drink in the city. It's also a great way to make friends with fellow travellers. That's why taking a free walking tour sits atop our list of the best things to do in Bogotá.
2. Explore La Candelaria
While the free walking tour covers some solid ground, you'll still want to take some time to explore the city centre on your own. Known as La Candelaria, this area is home to an array of historical and cultural sights. If you're not sure what to do in Bogotá, just head to La Candelaria and explore all that it has to offer.
This is where Bogotá was founded back in 1538 by the Spanish conquistador Gonzalo Jiménez de Quesada y Rivera. Much has changed in Bogotá since then, but this area has been very well-preserved.
Walking along the cobblestone streets past the many colonial buildings, you might think you stepped back in time. That is until you turn a corner and see the massive Colpatria Tower stretching up to the sky. Bogotá is a city that manages to hold on to its past while still moving full speed ahead into the future.
Some of the highlights of La Candeleria include the central Bolivar Square, which is surrounded by important landmarks like City Hall and the gorgeous Cathedral of Colombia. The area is also home to several museums, so there's plenty to see and do here to keep you busy for a short stay.
3. Take In The Views From Cerro Monserrate
One of the most popular things to do in Bogotá is definitely heading to the top of Cerro Monserrate. From here, you'll get some incredible panoramic views of the city. There's also a church up here and a few restaurants, so you can take your time and really savor the fantastic view.
You have a few different options for getting to the top of Cerro Monserrate. If you're feeling up for it, you can hike all the way there along a well-marked trail. While the hike isn't too strenuous, the high altitude can definitely get to you. The church atop the hill sits at a whopping 3,150 meters!
If you want to hike up the hill, you'll have to get to the trailhead before 1:00 pm, as that's when they stop allowing people in. For coming down, they keep the trail open until 4:00 pm. The trail is closed on Tuesdays, so make sure you don't come then if you're really hoping to hike.
For those who would rather take the easy way out, you have two options. There's both a funicular and a cable car running here now. A popular choice is taking one up and the other down.
Round-trip tickets to be used on either one cost 20,000 pesos (about $6.50). The price is cut to 11,000 ($3.50) on Sundays, which makes that a very popular and thus crowded day to visit. The cable car runs every day except for holidays that fall on Monday, and the funicular is always closed on Mondays. You can find the ticket office on the map here.
Another option is to join a half-day tour which takes in many sights in Bogotá, including Cerro Montserrate. Click here to learn more.
If you love being out in nature, be sure to read this guide on hiking the Valle de Cocora. It's one of the best places to go hiking in all of Colombia, and this guide has all you need to plan a trip there.
4. Eat Like a Rolo
People from Bogotá are known as Rolos in Spanish. They're different from those who live on the coast (Costeños) or those from Medellin (Paisas). Each region has its own unique culture and customs, especially when it comes to food. Trying different dishes and drinks is certainly one of the most delicious things to do in Bogotá.
Starting your day out like a Rolo means arepas and a tinto. Arepas are a staple dish all across Colombia. They're made of ground maize dough or cooked flour, and can be found on just about every street corner in Bogotá. The best arepas in my humble opinion are the ones stuffed with gooey, melted cheese!
A tinto is the Colombian equivalent of a long black coffee. Forget spending $5 on a cup of coffee from a certain American chain, and instead grab one from a local street vendor for less than a buck.
When it's time for lunch, order up a bowl of ajiaco. This Bogotá classic is a chicken soup with potatoes, corn, and herbs. It's usually served with cream and avocado as well, making for a hearty and filling meal. Try it at La Puerta Falsa.
For when you need to satisfy your sweet tooth, be sure to try a cup of chocolate caliente, Colombian style. It's made by melting chocolate in a jar with milk. Once it's ready, you then dunk some chunks of cheese into the hot chocolate. It sounds a bit weird, but it sure is tasty!
5. Visit the Gold Museum
There are plenty of museums in Bogotá, but the cream of the crop is definitely the Museo del Oro (Gold Museum). It's home to an astounding 55,000 pieces of gold and other pre-Columbian artifacts.
The Gold Museum has exhibits spread out over three floors. In addition to its massive collection of gold objects, there's also plenty of pottery, stone, wood, and textile objects. One of the most famous items on display is the Muisca raft, which represents the ceremony of the legend of El Dorado.
The Gold Museum is open from Tuesday-Saturday from 9 am – 6 pm and Sunday from 10 am – 4 pm. Tickets cost 4,000 pesos ($1.25), and the museum is free on Sundays. You can also take a free one-hour tour of the museum from Tuesday to Saturday at either 11:00 am or 4:00 pm. You can find directions to the Gold Museum here.
For an interesting and fun walking tour of the La Candelaria neighbourhood and the Gold Museum, click here.
6. Hang Out in Chorro de Quevedo Plaza
If you go on the free walking tour, you'll stroll up a colourful pedestrian street to reach toe Chorro de Quevedo Plaza. Since you don't get to linger too much on the tour, it's worth returning to this funky part of Bogotá on your own.
Carrera 2 is a cool street that's full of shops, cafes, and bars. It's also covered in some pretty awesome street art and a popular place for craft vendors to set up. Walking along this trendy street is definitely one of the most fun things to do in Bogotá.
At the end of the street, you run into the plaza. There's a fountain in the middle and some colonial buildings that surround it. The plaza is a popular gathering place for young locals, especially at night and on the weekends. Be sure to come back here to hang out on at least one of your nights in Bogotá. You can find the plaza on the map here.
7. Sample Local Booze
When in Bogotá, you must sample the local hooch. That means trying both the traditional and modern-day favourites — chicha and aguardiente.
Chicha is a fermented corn drink with a unique and interesting flavour. There are many different recipes for chicha depending on the region, but in Bogotá it's simple — cooked maize with sugar, fermented for six to eight days. It's more popular in rural areas, but there are plenty of places in Bogotá that serve it.
The drink of choice for most Colombians these days, though, is definitely aguardiente. This Colombian firewater is made from sugarcane and flavoured with anise, giving it sort of a licorice taste. It's usually 25-30% alcohol and is drank neat.
Due to its sugary content, this stuff can cause some brutal hangovers. Best to just have a shot and move on to something else…such as craft beer. That's right, Bogotá is home to BBC (Bogotá Beer Company) and if you like artisanal brews, you won't want to miss sampling a brew from BBC, or two.
8. Day Trip to the Salt Cathedral
One of the top things to do in Bogotá is taking a day trip out to the famous salt cathedral. It's located in the town of Zipaquira, about an hour outside of the capital.
This Roman Catholic church was built in a salt mine, 200 meters underground. The miners had long had a sanctuary here, but the cathedral was officially inaugurated in 1954. It's dedicated to Our Lady of Rosary, the patron saint of miners.
Due to safety concerns, the original cathedral was closed in 1992. A contest was held to choose a design for a new one, and it was opened a few years later in 1995.
A highlight of visiting the salt cathedral is seeing the three sections representing the birth, life, and death of Jesus. It's a functioning church and a very popular place for pilgrims, drawing in thousands of people every Sunday. Since it doesn't have a bishop, it actually does not have official status as a cathedral from the Vatican.
Entrance to the salt cathedral costs 50,000 pesos (about $16). While you can get here via a public bus, most travellers opt to join a tour instead. Some tours also include a stop at the scenic Lake Guatavita, meaning you can cross off two of the best things to do in Bogotá in one day. Click here to learn more about the popular, highly rated tours.
Visiting this cathedral is one of the top things to do in all of Colombia. Don't miss it!
9. Join the Ciclovia Event
If you happen to be in Bogotá on a Sunday, you'll definitely want to check out the Ciclovia event. Many of the city's major roads are closed to motorized vehicles on Sunday mornings. Instead of the usual traffic jams, you'll find joggers, cyclists, roller-bladers, and dog walkers.
Ciclovia started back in 1976 thanks to a peaceful protest from local students. They demanded more public spaces in the city to do things like ride bikes, and it paid off. The event brings one to four million people out every week to take back the city streets and enjoy some time outdoors.
There are plenty of places in Bogotá that rent bikes out. You can expect to pay about 40,000 pesos ($15) for half a day, or 80,000 ($30) for a full day. One reputable shop is Bogotravel Tours. You can find them on the map here.
10. See a Football Match
Football is basically a religion in Latin America. Seeing a game live is an amazing experience and is certainly one of the best things to do in Bogotá.
El Champin Stadium is the place to go for football in Bogotá. The stadium is home to the national team of Colombia as well as two different club teams –  Milionarios FC and Independiente Santa Fe.
Ticket prices for the games range from 16,000 pesos ($5) for seats behind the goal up to 90,000 ($30) for some of the best seats in the main stands. It's possible to buy tickets online or from a few different vendors, but you can usually just rock up on match day and easily find one from the box office.
While you can just head to the stadium and grab tickets on your own, you may want to consider signing up for the Bogotá Football Tour. You'll meet up with the rest of the group for drinks beforehand, have the chance to pick up some merchandise, and then go into the game to cheer on the local heroes.
If you find yourself in Medellin, don't miss watching a football match there as well!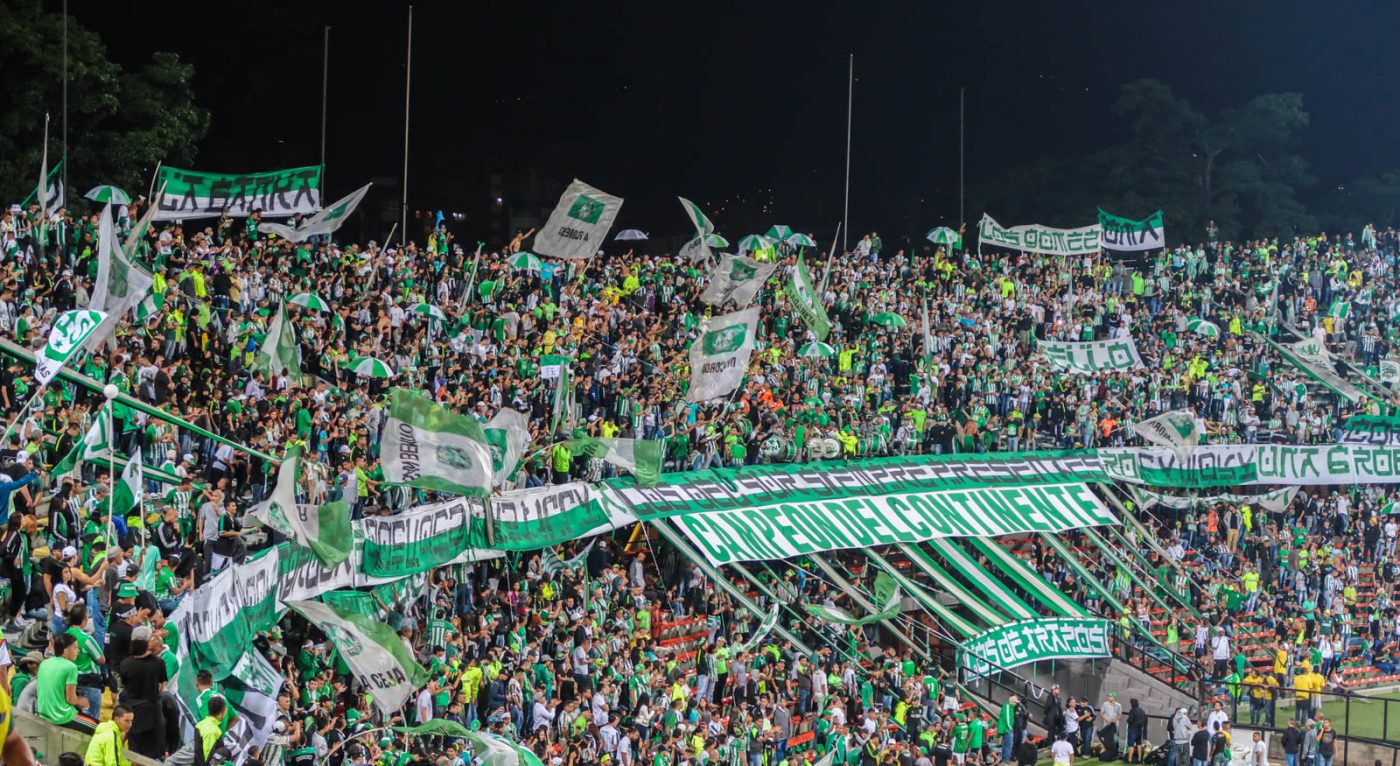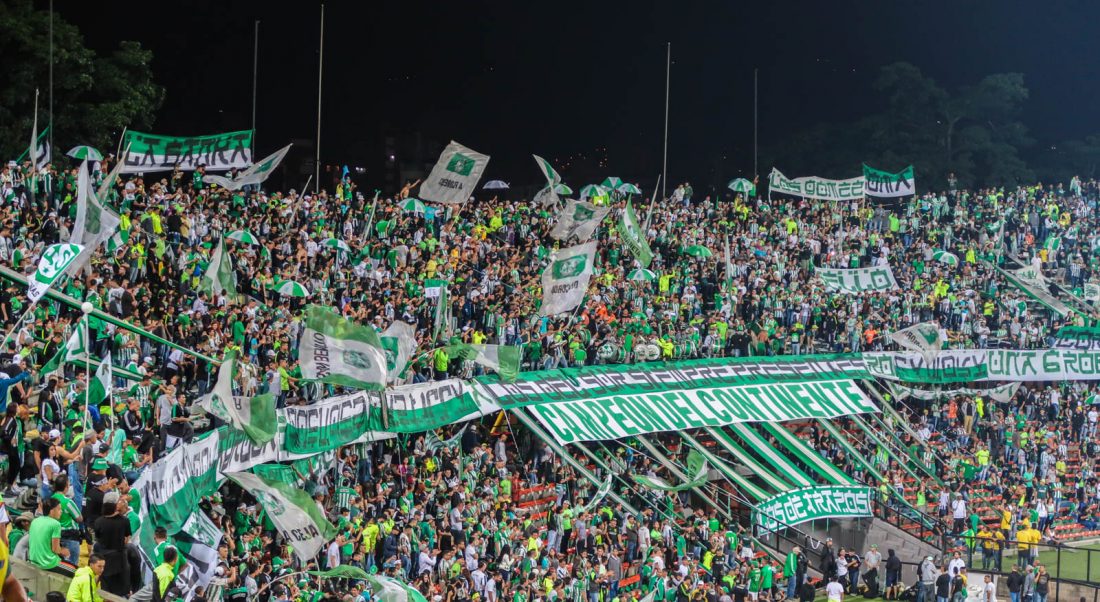 11. Wine and Dine in Zona G
Whereas La Candelaria is home to most of the tourist attractions in Bogotá, it's the Chapinero neighborhood where you'll want to go for the best culinary and nightlife experiences. This vibrant area is just north of the historic centre, and it's an increasingly popular choice among travellers.
I'm all about eating local food from street stalls and market vendors, but once in a while you've got to treat yourself to a nice meal. In Bogotá, the place to do that is Zona G (the G stands for Gourment) in Chapinero.
Zona G refers to the area between Calles 65 and 75 and Carreras 4 and 7. Within these few blocks, you'll find cuisines from all over the world. Of course, there's plenty of Colombian fare, but there's also Italian, Peruvian, Chinese, French, Vietnamese — the list goes on and on.
If you're looking for a fancy night out on the town in Bogotá, then Zona G is definitely the place to start. Some restaurants that come highly recommended in this area are Harry Sasson, Criterion, and Bistecca e Vino Da Trattoria.
12. Take a Street Art Tour
If you're into street art, then be sure to sign up for the incredible graffiti tour. You'll surely notice that there's street art around every corner here, so why not join a tour and learn more about the murals and the artists who created them?
In addition to seeing a bunch of amazing street art and learning about the artists themselves, you'll also hear an interesting story about the turbulent history of graffiti in Bogotá and what Justin Bieber has to do with it. I won't spoil it for you — you'll just have to take the tour to find out for yourself!
The graffiti tours run every day at both 10AM and 2PM. The meeting point is at the Parque de los Periodistas. There's no need to sign up in advance; just show up and find the guide with the blue umbrella. As with most free walking tours, this one is also donation based.
During our week-long stay in the Colombian capital, I'd have to say the graffiti tour was my favourite thing we did. It's definitely one of the coolest things to do in Bogotá, so be sure to include it in your itinerary.
13. Play Tejo
Among the essential things to do in Bogotá is trying your hand at Colombia's national sport of tejo. It's a game that involves explosives and usually numerous beers as well. Sounds like a winning combination, doesn't it?
All kidding aside, tejo is about much more than just gunpowder and alcohol (although those are definitely the key ingredients). Basically, you throw a metal puck (a tejo) across the room at small, triangle-shaped targets that are filled with gunpowder and buried in clay. If you hit one — BOOM! An explosion, cheers from your teammates, and the clinking of beer bottles.
Since tejo is a wildly popular game in Colombia, it's not hard to find a place to play. One spot that comes recommended is Club de Tejo La 76, which can be found on the map here. It's free to play so long as you buy a crate of beers, so definitely bring some friends along! Alternatively, you can sign up for a tour and have someone else figure out the logistics for you.
Playing tejo isn't just one of the top things to do in Bogotá, it's one of the best things to do in all of Colombia!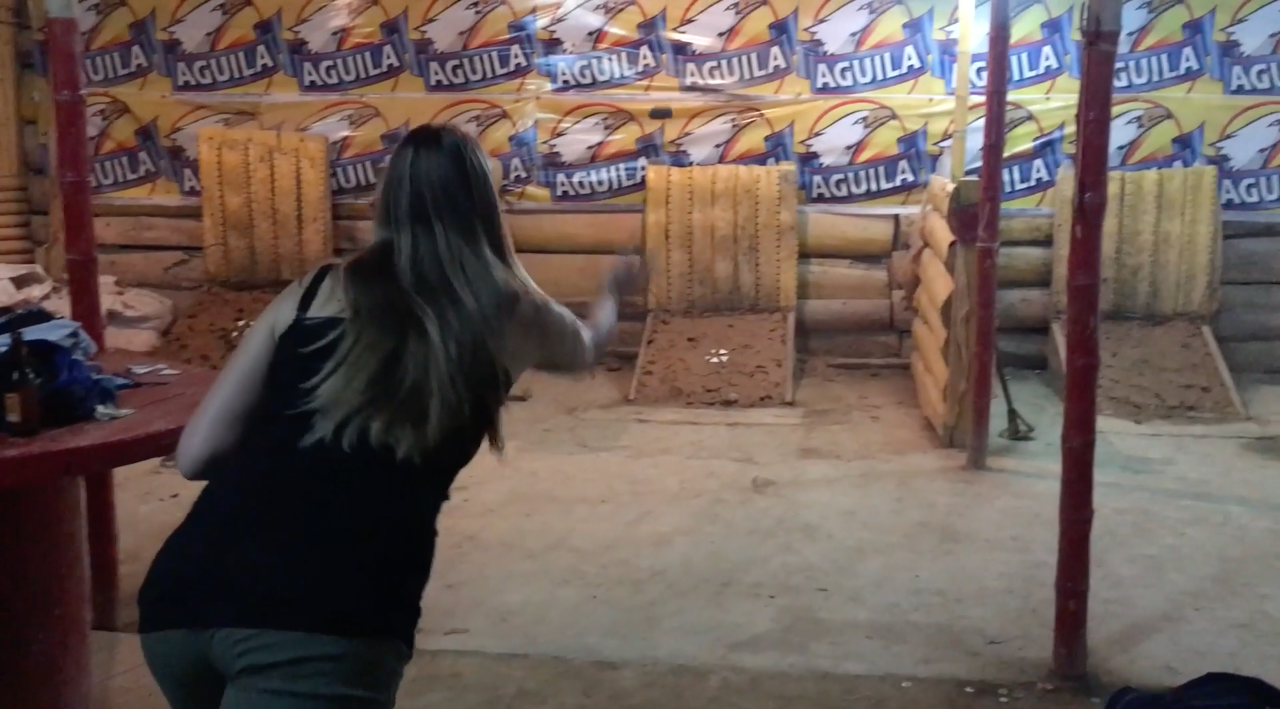 14. Visit the Botanical Gardens
When you need a break from the hustle and bustle of the big city, just head to the Bogotá Botanical Gardens. It's the biggest botanical garden in Colombia and features plants from every altitude, climate, and region of the country.
There's a lot to see in this sprawling green space. The park covers 20 acres and features a waterfall, sun clock, an impressive orchid collection, and so much more. Of course, there are also several greenhouses with a wide variety of flora.
The gardens are open every day of the week and cost less than a dollar to visit. They're open from 8AM-5PM Monday to Friday and from 9-5 on the weekend. You can reach the gardens by bus or catch a cab/order an Uber. You can find the gardens on the map here.
15. Shop in Local Markets
Whether you're looking to pick up some souvenirs or just enjoy a bit of window shopping, visiting some of the local markets is one of the top things to do in Bogotá. In this bustling capital city, you've got plenty of options for market hopping.
For food, a great choice is Paloquemao. This authentic market is full of fresh produce, spices, seafood, meat, and even some beautiful flowers. Come here in the morning and enjoy a cheap and local breakfast. You can check out the location of this market on the map here.
On Sundays, the place to be is the Usaquen Flea Market. Walk along the cobblestone streets and peruse the many colourful stalls selling a wide array of handicrafts. This is definitely the best place to pick up some unique items from Colombia to bring home.
The Usaquen Flea Market is open from about 10AM to 6PM, give or take an hour. Head there in the afternoon to find the market at its busiest. You can get directions to the market here.
16. Ride a Chiva Bus
Bogotá is a city that likes to have a good time, plain and simple. One of the quintessential nightlife experiences in the Colombian capital is taking a ride on a chiva bus.
Traditionally used to transport people in rural areas of Colombia, these colourful buses have been adapted in the cities to serve as rolling nightclubs. It's a party bus, Colombia style!
On a chiva bus, you can expect an open bar (lots of shots of aguardiente), speakers blasting salsa and cumbia, and a hard-partying crowd ready for a wild night out.
If that all sounds like a good time to you, be sure to sign up for a Chivas Tour. Riding the chiva bus is not only a good time, but it's a great chance to practice your Spanish and your salsa moves! Oh wait, you don't have any? That brings us to the next item on our list.
17. Learn Salsa Dancing
Salsa dancing is a huge part of Colombian culture, so tearing up the dance floor definitely makes our list of the best things to do in Bogotá. If you're like me and have two left feet, never fear! There are lots of places in Bogotá where you can sign up for salsa lessons.
One great option for learning a bit of salsa dancing is by contacting the fine folks at Salsa Classes Medellin. While they're actually located in the Spring City, they also partner with independent local teachers in the capital. By cutting out the need for a studio, you pay less and the instructors earn more.
By the way, if you're headed to the Spring City – and you should be! – don't miss out on this post on the best things to do in Medellin.
If you're not necessarily looking to take classes but still want to experience the phenomenon of salsa in Colombia, look no further than the Bogotá Salsa Tour. Their epic tours teach you the basics and also include visits to a few different clubs with drinks along the way. You might not be an expert salsa dancer by the end, but you'll sure have an awesome night out!
18. Take a Bike Tour
For those who would rather explore a city on two wheels than two feet, a bike tour is one of the best things to do in Bogotá. It may not seem like it at first glance, but Bogotá is actually a great city for cycling.
The best option for seeing the Colombian capital by bike is on a tour with Bogotá Bike Tours. They run tours of La Candelaria every day at 10:30AM and 1:30PM for around $20 per person, which includes the bike and a helmet.
If you'd prefer to get out of the concrete jungle, they can also arrange one or multi-day mountain biking tours in the countryside. You'll need to contact them in advance to schedule one of these tours.
Of course, you can always just rent your own bike and explore the city at your leisure. They rent bikes for 9,000 pesos ($3) per hour or 50,000 ($16) for a full day.
19. Hang Out in Simon Bolivar Park
What Central Park is to New York, Simon Bolivar Park is to Bogotá. While it may not be quite as famous as its Big Apple counterpart, this park is actually just slightly bigger.
On a nice day in Bogotá, there's no better place to be than Simon Bolivar Park. This green oasis in the urban sprawl is home to several walking and biking trails, a lake for boating, a children's museum, an amusement park, and much more.
If you're the type who enjoys some peace and quiet in the park, you may want to avoid it on the weekends, when it seems as if the entire city comes out. That is, of course, unless you happen to be around during the huge Rock al Parque festival that goes on here, which is totally free to attend.
20. Nightlife in Zona Rosa
If you go to Zona G to eat, then you should also go to Zona Rosa to party. This is the premier nightlife area in Bogotá and is home to several different bars, music venues, and nightclubs.
The central part of this area is also known as Zona T for the t-shaped intersection that is home to many restaurants and bars. This place is bumping every night of the week, but it is especially lively from Thursday to Saturday.
No matter what your tastes are, you can find something you'll enjoy on a night out in Bogotá's Zona Rosa. My personal recommendation goes to the Bogotá Beer Company, where you can try some tasty craft beers made right here in the Colombian capital and actually be able to converse without shouting.
21. Party Hard at Theatron
When you really want to turn it up to 11 and go wild, the best place to go in Bogotá is Theatron. Built in an old movie theatre, this massive complex has a whopping 13 different floors, each with its own musical theme and unique atmosphere.
Theatron is considered the biggest gay bar in all of Latin America and one of the biggest in the world. That being said, absolutely everyone is welcome here. The club welcomes in upwards of 5,000 people on Saturday nights from all walks of life and all corners of the world. Partying here is definitely one of the most fun things to do in Bogotá!
Theatron is open from Wednesday to Sunday from 9PM to 3AM. Entrance is 45,000 pesos ($15) and includes access to all areas and an open bar until 2AM. It's located in the Chapinero area, and you can find it on the map here.
Enjoy Bogotá!
I'm sure by this point in the guide, you're ready to book that ticket to Bogotá to begin your Colombian adventure. Before you do that, be sure to read this guide on the ten things to know when planning a trip to Colombia.
On our recent 7-month trip as digital nomads in South America, Bogotá was one of our favourite cities. While the gloomy weather and congested streets don't give the best first impression, there's a lot to love about the vibrant capital of Colombia.
With just a few days in Bogotá, you can explore the historic centre, hike high above the city, take in some incredible street art, dive into Colombian culture, and party like a rock star. If that sounds good to you, then be sure to add Bogotá to your travel plans for this year!
Like This Article? Pin it!