Myanmar has recently become the most searched country on this website, so we thought a Goat Guide was in order. We hope this guide
to Myanmar will help out all those people who plan on visiting this amazing country.
In this Goat Guide, you will learn everything you need to know about Myanmar. How much will it cost? How do I get a visa? Do I need American dollars? When should I go? Virtually any question you have will be answered in this quick and easy Goat Guide!
How Much Will Myanmar Cost?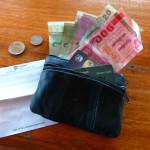 $65/day for 2 people. ($32.50 Each!)
This amount includes transportation, delicious local food, entrance fees to temples and many major sites, drinking beer and staying in nice budget backpackers accommodation. You'll have to shell out a bit more if you want to go to areas which require a permit.
Myanmar is still an excellent value!
[widget id="text-70″]
Budget Accommodation: ($5-$15/night)
The hotels and guesthouses in Myanmar are a good value. They usually include breakfast and cost about $18/night.
They almost always employ helpful and knowledgable staff that can assist you with trips, excursions and onward transport.
The budget category in Yangon leaves a bit to be desired, but if you stay in the small, untidy rooms at White House Hotel, you'll be rewarded with an amazing breakfast buffet that rivals that of a 5 star resort!
If you would rather book an apartment or stay with a host on Airbnb in Myanmar, why not get an Airbnb discount while you're at it? Make sure you use our special $25 Airbnb Coupon Code and save money!
Eating: ($2-$4/meal)
The restaurants in Myanmar serve up the typical Asian fare, as well as some surprisingly delicious western dishes. We would definitely recommend the delicious fried Inle Lake fish, sweet and sour chicken and one of the many meat curries with rice.
The meals are always affordable and if you come during avocado season, you're likely to see amazing guacamole on the menu. Most dishes come in well under $5 so they still fit nicely in the backpacker's budget.

Temples & Ruins Entrance Fees: (Average $5/person)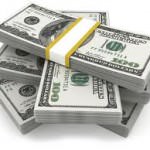 Most temples in Myanmar are well priced and can easily be paid for inside of a backpacker's budget. The great Shwedagon Pagoda in Yangon is only $5 and entrance to all of the incredible temples and ruins in Bagan will only set you back $10.
This will cover EVERY temple in Bagan but does not include the archeological museum. Kyaiktiyo Pagoda will cost you around $10 , making it one of the more expensive sites in the country, but the journey to the lesser visited villages around the temple will make it well worth it.
Alcohol: ($1.50 Beer, $3 Cocktails)
Booze is cheap in Myanmar. Local beer is affordable at the backpacker bars, side of the road stalls and restaurants, only about $1.50/bottle.
The local brand, Myanmar Lager, is the country's specialty and is actually quite delicious. Chinese culture prevails here, so you will see a lot of locals enjoying a cold one after a long day of work, although a hot tea is more commonly consumed.
[widget id="text-75″]
Highlights & Must-Do's: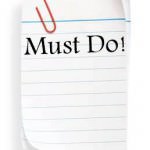 Myanmar is a place that feels unexplored in some places, and completely overrun by tourists in others. The goal is to find yourself somewhere new, somewhere away from the crowds and somewhere that feels authentic.
Luckily for you, it only takes one quick side-step off the main path to find yourself lost in this amazing ancient culture. With the best temples and ruins west of Angkor Wat, you'll have plenty to explore!
It really is the perfect destination for budget backpackers and temple tourists.
The Temples Of Bagan:
Between the 9th and 13th centuries, a capital to the kingdom erupted from the farmland and with it came the construction of over 10,000 temples.
That's right, 10,000 of them, spread over 104 square kilometers. This is a history buff's dream. Nowadays, there are only 2200 remaining and although some of the temples have been over-restored, many of these relics remain much like they have for the millenium.

The Northern Village Of Hsipaw:
Hsipaw is a small village north of Mandalay, which is fast becoming a fixed position on the tourist radar. But fear not, if you take the time and put in a little effort, you can find some amazing culture here.
Most people follow a tour guide out to the surrounding mountain towns and although this tour may be informative, it's not fully authentic. To see the Shan culture first hand, skip the guides and head out to the villages around Hsipaw yourself.

Inle Lake:
Inle Lake is perhaps one of the most photogenic places on the planet. It's simply stunning. From the amazing techniques of the fisherman, to the mist that rises from the waking waters, Inle is a backpacker's dream. Rent a bike and ride as far as you can around its shores taking in the amazing scenery on the way.
Then, when you become too tired to pedal and photograph, hire a boat to take you back to the main village, on the way you'll see even more amazing scenery and some incredible village life.

Yangon:
We wouldn't recommend staying here too long, but it is worth a couple of days exploration. The temple of Shwedagon, the giant Buddhas and the cool colonial architecture of the city center are enough to keep any visitor interested for 48 hours.
[widget id="text-83″]
Off The Beaten Path In Myanmar: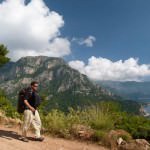 It's important while travelling around the world to find a place to yourself. A place where few other backpackers go and a place that you feel like you alone have discovered.
The guidebooks don't always accurately portray hidden gems and sometimes they miss out on them completely.
Finding your way off the beaten path in Myanmar is easy and highly recommended!
Naloy Village:
Close to Hsipaw, this village has some of the most welcoming people you'll ever see on your travels. Many of them have never seen a foreign face and if your luckily enough to stumble upon Hope's School Of English, you may be able to volunteer to teach the adorable kids for an afternoon.
**GOAT NOTE: HIGHLY RECOMMENDED!**
The Southern Reaches Of Inle Lake:
Most visitors to Inle take a tour to the surrounding cigar factories and monasteries where cats literally jump through hoops for tourists. Avoid these tours, they are crowded and far from authentic, despite what your guidebook may tell you.
Hire your own boatman (it's easy to do) and have him take you as far south as you can go before you reach the "Permit Zone". The villages here are as authentic as they come and you will be welcomed in like family!
The Back Streets Of Mandalay:
If you have a day in Mandalay, or even just a few hours, we would highly recommend getting lost in the back streets of this former capital. You'll find buzzing street markets, old temples and a whole prism of brilliant colors. Wandering the streets here is a great experience and not many people bother to do it!

What Is The Budget Accommodation Like In Myanmar?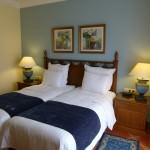 The hotels and guesthouses in Myanmar are of a great value. Although the average room cost is a little bit higher than other countries in Southeast Asia, they likely include a delicious breakfast and they are usually a slightly higher standard than the cheap bungalows of neighbouring Thailand. You can pay a little bit more and stay in some very cool colonial buildings.
***Goat Note: The White House in Yangon costs about $20/night and includes one of the most amazing breakfast buffets you will ever see.***
Pros Of Budget Backpacking In Myanmar: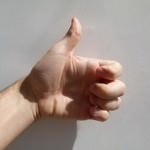 Myanmar is a perfect place for budget backpackers and although hordes of package tourists are starting to descend on this pristine ancient land, there are still many opportunities to get away from it all.
From soft sands to picture perfect pagodas, Myanmar has everything a backpacker could dream of.
If you're the kind of person that loves getting off the beaten path, then Myanmar is right for you. You just need to have the adventurous spirit and the drive to get away from the ordinary!
Getting Off The Beaten Path:
Many people believe that the only way to get off the beaten path in Myanmar is to pay for expensive permits and get government permission. This is simply not the case. With just a little bit of exploration, you can find yourself in some amazing places. Getting off the beaten path in Myanmar is easy and highly recommended!
Authentic Culture:
Myanmar is one of the few places in the world where the way of life on the countryside remains the same, seemingly untouched by the development of the western world. It's amazing that a place can retain such rich and sacred culture when it neighbours one of the most visited countries in the world, Thailand. Myanmar is in a state of change however, and it will not remain like this forever!
The Burmese People:
The hospitable people of Myanmar are definitely a highlight of travelling here! (See Below For More)
The Scenery:
Myanmar has some of the most beautiful scenery we've seen. While most of what catches a traveller's eye is the people and the temples, geographical features like Inle Lake and the mountains around Hsipaw are great places to photograph and enjoy.

Cons Of Travel In Myanmar: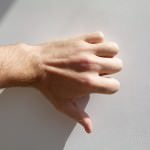 No matter how great a country is, there will always be a few cons to go along with the pros. Myanmar is so full of great culture, stunning sites and lost villages that there are sure to be a few things to watch out for. Nowhere is perfect right?
There aren't many cons to travelling here, but the few that stand out are listed below.
Crowds:
Coming to Myanmar with the idea that you're discovering a place few other people ever visit is probably going to set you up for a let down.
Because the tourist trail is limited by "permit zones" it's not very big. You will see a ton of other tourists, especially in places like Bagan where 15 tour buses pull up to a temple at one time. Just leave the touristy stuff for the tourists and go find somewhere for yourself. It's easy… really.
The Moral Debate:
This has long been a reason not to travel to Myanmar. Spending money in a country run by an oppressive regime is never good for the local people and it makes it hard to overturn corrupt governments if they're raking in millions of dollars a year from tourism.
Just be smart and try to stay in privately owned guesthouses, avoid all-inclusive tours and take local transportation (buses rather than planes – higher taxes on a flight will go directly into the government's pocket).
You can never completely keep your money out of the hands of their government, but you can do your part.
Transportation:
Unless you're going to fly everywhere, there are some nasty bus rides you will have to endure while travelling in Myanmar.
The worst part of the transportation here is that the buses often pull into tourist destinations at about 2 or 3 in the morning, when no guesthouses are open and everyone on the bus is tired and grumpy. Not good.
The People:
The people you encounter while backpacking through a country can have a profound impact on the way you view a destination. Not only the local people, but the types of other travellers as well.
Types Of Other Travellers: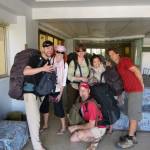 There is a nice mix of travellers visiting Myanmar. The odd gap year student makes their way over from neighbouring Thailand, but mostly you will encounter a more mature and cultured crowd.
Around sites like Bagan, the average age goes up about 20 years, while in lesser visited areas you'll probably encounter adventurous, like-minded souls in their 20's or 30's.
All of the tourists visiting Myanmar have some adventure in them, making it a good place to mingle with other travellers.
The Locals:
The Burmese people are extremely friendly, welcoming and hospitable. In many places they will simply be shocked to see a foreign face.
If they can speak English, they will probably have plenty of questions for you, many of which will pertain to your home country and what you think of theirs.
If you are invited over for dinner or tea, bring a gift. If it's a memento from your home country, it will surely be cherished by your Burmese host.
Communication In Myanmar:

English is widely spoken in major city centers like Mandalay and Yangon, but outside of that you will probably having a hard time finding a local that you can communicate with, unless you know Burmese.
Most guesthouses, hotels, restaurants and travel agencies employ staff that can speak English, so planning your journey, meal or a nights stay should never be an issue. If you want to communicate with the villagers then you should get a phrasebook and try to learn some basics.
Visa Regulations For Myanmar: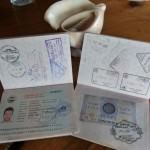 A $42, 28 day single entry visa is available at Myanmar embassies. The visa is only valid for 3 months after issuance so be sure to plan your trip accordingly.
Make sure you apply for your visa before arriving in Myanmar as they are not available on arrival. You can enter Myanmar from Thailand by land, but this is pointless as it only grants you entry to the border area.
It is extremely easy to get the visa in Bangkok and only takes about 24 hours to process. This visa cannot be extended in Myanmar.
Entry Requirements To Myanmar: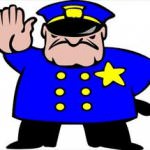 You will need to have at least one blank page in your passport which must be valid for at least six months from the date of entry. You will also need to fly to enter Myanmar.
There is no way to enter the country by land aside from the limitations from Thailand listed above. You will also need proof of onward travel so it's best to book a return flight when planning a trip to Myanmar.
You will also need to have crisp, American dollars with no folds or rips that are dated no older than 2006. You may be able sell your folded, older bills on the black market in Myanmar but the bills will be very under-valued.
Health In Myanmar: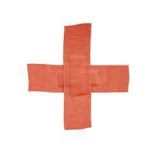 The biggest health risk one may encounter while backpacking through Myanmar, as well as any other Southeast Asian country, is likely food poisoning.
The standards of cooking here, however, are quite high and there is a very low risk of getting sick.
There is a low risk of malaria and measles but really nothing to be worried about. There is no need to take malaria tablets here, but if you are the one in 10,000 people who contract the illness, DON'T BLAME US!
There are no required vaccinations to enter Myanmar.
[widget id="text-84″]
Phone & Internet In Myanmar: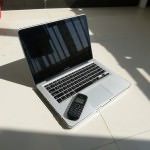 Many hotels and budget guesthouses have wi-fi or at least a computer with wired internet for guests. Many restaurants, especially in tourist areas like Bagan, Yangon and Mandalay have wi-fi which may not be fast, but it is sufficient for checking emails.
SIM cards can be purchased for about $22 (a bit steep). Pre-paid cell service is affordable with decent coverage throughout the country. You can pay $50 for CDMA SIM cards which have even better coverage.
**Goat Note** The internet in Myanmar is strictly monitored, making it nearly impossible to book flights and sometimes it's even hard to send an email home. Try to book all flights before arriving.**
When Is The Best Time To Visit Myanmar?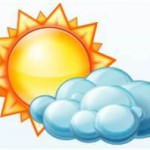 The best time to visit Myanmar is between November and February, when it rains less and the heat is bearable. Heavy rains drench the country from late May to early October, while the mercury can soar to 40 degrees celsius from March to May.
During the hotter months, the higher altitude hill stations of the Shan State can give a welcomed retreat from the heat. Given the current boom in tourism, a trip during peak season times like Christmas and Chinese New Year would be best avoided.
Overall Rating:
Friendly people, incredible temples, great hiking and trekking and lost villages. Myanmar has a lot to offer and is well deserving of this 8 star rating.
[widget id="text-60″]
Is This Article Worthy Of Your Board?