Game of Thrones is likely one of the most talked about TV shows of the decade. The premiere of season eight attracted a record number of over 17.9 million viewers on HBO alone; it's obvious this series is huge, and its popularity is justified because it's an excellent show.
But one of the less discussed features of the show is its stunning scenery, making use of the natural beauty of destinations in and around Europe. So that begs the question — what is the best way to get involved with the fantasy world of Game of Thrones? The answer, of course, is to travel to the filming destinations.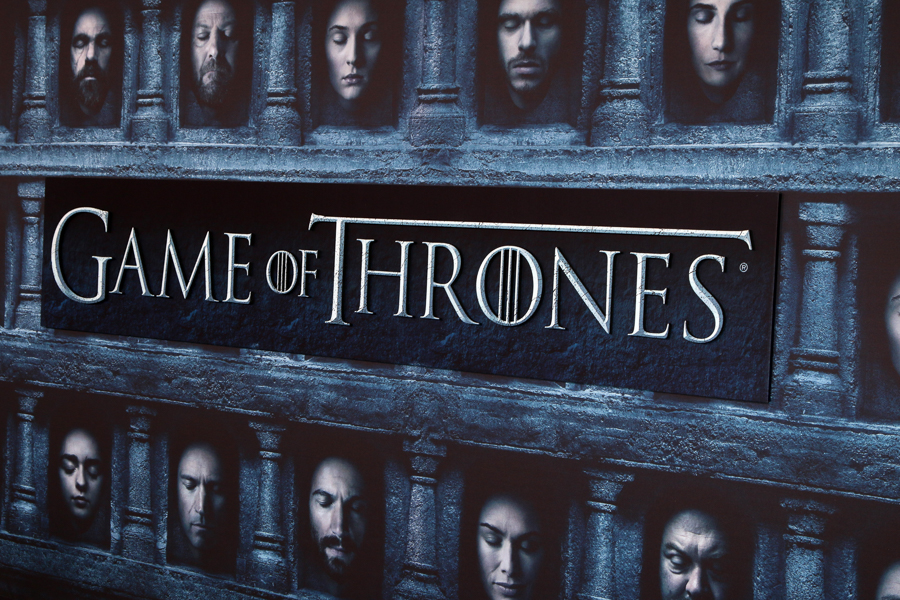 You can travel all over to see the world of Game of Thrones in person. The series makes use of natural beauty and stunning architecture, so the places you can visit are beyond simple filming locations; they are travel destinations in themselves.
Here are a few of the filming destinations for the Game Of Thrones that you don't want to miss:
Northern Ireland:
Tollymore
Forest, the Dark Hedges and the Doors
Before the showrunners chose Northern Ireland to film in, the countryside and areas beyond Belfast were not as frequently explored. The show has done wonders for Northern Ireland's tourism, particularly showing off the country's beautiful nature, such as Tollymore Forest, which featured in GoT's pilot episode.
One tourist remarked in an interview while visiting Tollymore Forest that "one thing that makes Game of Thrones so popular is that its worlds are recognisable. Here you can immerse yourself; it's a coexistence of reality and fantasy".
This is just the feeling you get when visiting the stunning filming locations of GoT. Not only are they attractive in their own right, but you can so easily imagine yourself in the world because, with filming locations like Tollymore Forest, it is exactly how it looked on screen.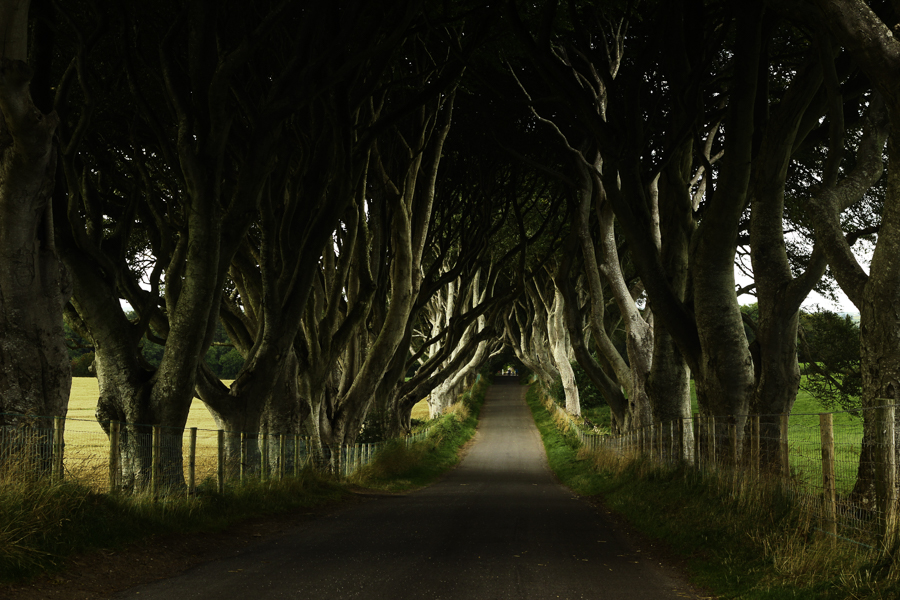 If you fancy going beyond the filming locations and on a little quest of your own through many spots off the beaten track of Northern Ireland, you can head out on a hunt for the Doors.
One of the most famous spots for GoT travel in Northern Ireland is the Dark Hedges, which consist of 18th-century beech trees that line a road leading to a manor house. It makes for a spookily aesthetic photograph, but unfortunately, the road began to attract so many tourists that, when a storm hit in 2016, some of the trees fell down.
The Doors project provided a silver lining to this, salvaging the wood to create 10 doors intricately depicting scenes from the show and putting them in venues like hotels and pubs all around the country for travellers to seek out. There is a Game of Thrones Northern Ireland map that shows all the filming locations and all the doors together, so travellers can explore the beauty of the country and visit areas that previously received little tourism at all.
Croatia: Dubrovnik and
Lokrum
island
Croatia is Europe's answer to a tropical coastal paradise, with the Dalmatian Coast providing the clearest seas and most stunning architecture. These were likely some of the reasons that the Southern city of Dubrovnik was chosen to represent the capital of the Seven Kingdoms.
At this point, Dubrovnik and Game of Thrones are so interlinked that you cannot search the city online without it throwing up results about filming locations and GoT tourism, but in Dubrovnik's case, this only adds to the charm of the city.
In the town centre, you can find the Jesuit Stairs leading from Gundulić Square to St. Ignatius Church, where one of the most expensive scenes of GoT, the well-known "walk of shame" from season five, was filmed. By wandering through the old town, you can find lunch or dinner spots that overlook famous sites such as Fort Lovrijenac, also known as the Red Keep in King's Landing.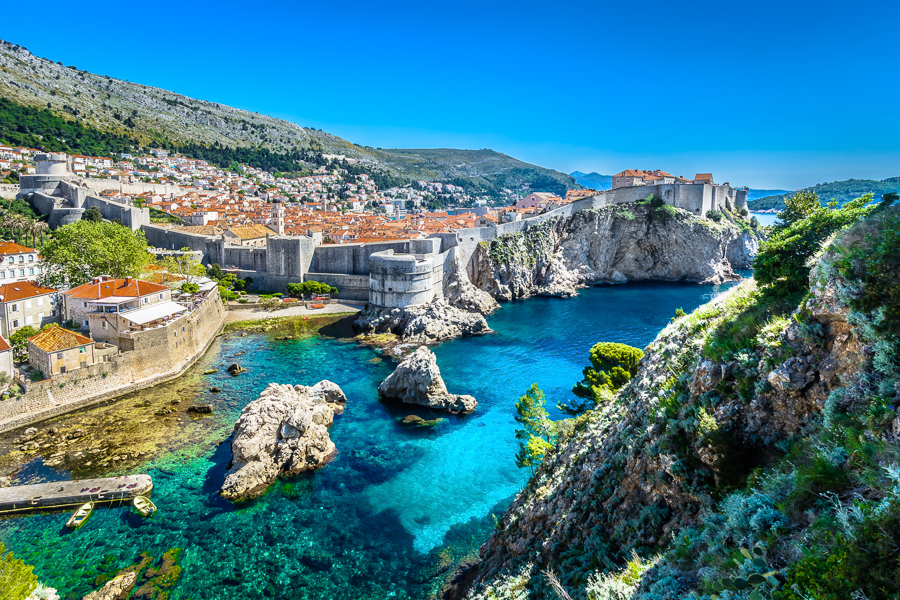 Around 600 metres across the sea lies the island of Lokrum, or the city of Qarth, as viewers may be more familiar. Here you can find a replica of the Iron Throne and the botanical gardens where Daenerys Targaryen attends a party in the second season.
In Dubrovnik, there is so much GoT scenery that in order to fully immerse yourself and experience it all, you might want to try a cosplay tour with the Game of Thrones Costume Special. This is where you can don the outfits of your favourite Game of Thrones characters and tour around with an equally passionate group, ensuring you will not miss any of the famous sites.
Seeing the city with like-minded people is always a good way to travel, but for a GoT-motivated trip especially, it can be a fun way to create your own fantasy. Click here to learn more about the tour with Access Dubrovnik.
Iceland: Beyond The Wall
Everything that happened "north of the wall" in the series was filmed in Iceland. The Wildling Camp was set in Dimmuborgir and the Grjótagjá cave is where Jon Snow and Ygritte snuck off to have some private time…
There's also Arrowhead Mountain where the faceoff between Jon Snow and the Night King happened, and Vik with its black beaches providing a stunning backdrop in seasons 5 – 7.
Iceland is a fairytale destination and it's no surprise that it was used as the setting for much of the Game Of Thrones episodes. This is another part of the the world which didn't see much tourism until the filming of this popular series.
Spain: Bravos, Dorne and More
Not many people realize that Spain was a top film spot for the episodes. During your next trip, be sure to visit Girona to see the real life Great Sept of Baelor, and the City of Bravos! Meander down the narrow, zig zagging lanes and imagine what it was like to film here.
Then, there's Basque Country and its long staircase which is where many scenes from Dragonstone were filmed. Plus, you don't want to miss the House of Tarly in Barcelona, or the fighting ring in Mareen which is filmed in Seville (although, the ring in real life isn't nearly as big as the CGI created one for the series.
Ready To Turn Your GOT Fantasies Into a Reality?
Travelling for fandom is an excellent way to see areas of a place you would never normally reach. Remember to travel safely and respectfully, go off the beaten track and find others who want to join your quest. Reaching unique locations means it's more isolated and special, making you more of an explorer than a tourist.
Plus, hiking to a beautiful scene or dressing up and exploring a pristine island sounds a whole lot more fun than sitting on a simple tour bus doing the same old thing as everyone else — or, simply watching the show on your TV.
Images in this article courtesy of Shutterstock.
Disclaimer: Some links in this article are affiliate links, which means that if you purchase through them, we receive a small commission. This will never cost you extra and in many cases you receive a special discount. We appreciate your support!