In this week's episode we decide to enjoy a weekend away in Antigua for the Easter Weekend. The Easter Celebrations of Santa Semana go on for 2 weeks in Guatemala and they culminate in these incredible processions, which are known as the largest Easter celebrations in the world. Check it out!
Subscribe below and be the first to see new videos!
Like it? Pin it!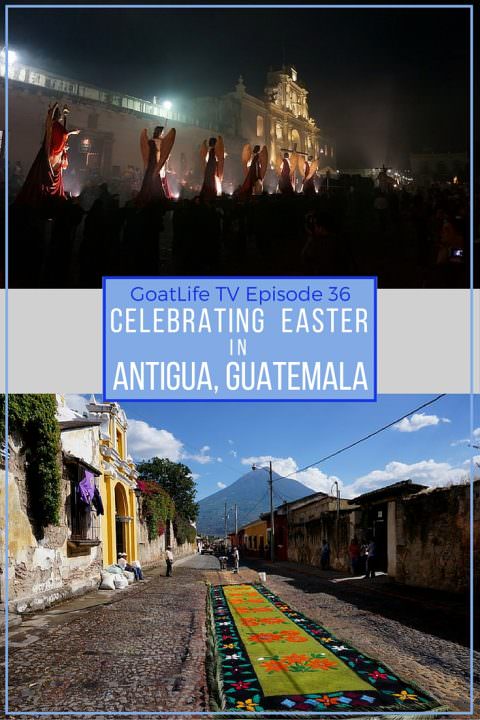 Disclaimer: Some links in this article are affiliate links, which means that if you purchase through them, we receive a small commission. This will never cost you extra and in many cases you receive a special discount. We appreciate your support!