This is a guest post from fellow English teacher, and wanderer, Ali Jennings. Read on to learn how you can find jobs working at hostels, which can definitely help your budget and extend your travels!
I've always been a huge fan of hostels. I love the fact that you can meet people from every corner of the globe, that there is always something going on, always someone to talk to – I don't believe it's possible to be bored in a hostel. So when I quit my teaching career six months ago to start making my way around the world with limited money, working in hostels seemed to be the best option for me.
Where I've Worked
Last year, having had enough of teaching English, keeping a flat and living in the same place, I decided to give it all up and live a more nomadic lifestyle. I'd always fancied working in a hostel and I was friends with the owners of 3 Bro's Hostel in Cieszyn, Poland, so I asked them if I could work for them for a couple of months.
It was the perfect hostel to start off with for me: it's a fairly relaxed, quiet hostel in a small town which straddles the border of Poland and Czech Republic, meaning you can just walk across a bridge and you're in the same town but a completely different country.
I had a great time working there but after two months I wanted to move on, so I turned up at Ginger Monkey Hostel in Zdiar, Slovakia for New Year's Eve; within five minutes of finding out I was a hostel worker, the owner offered me a job. I didn't stay at the Monkey for very long, as I wanted to travel around Slovakia.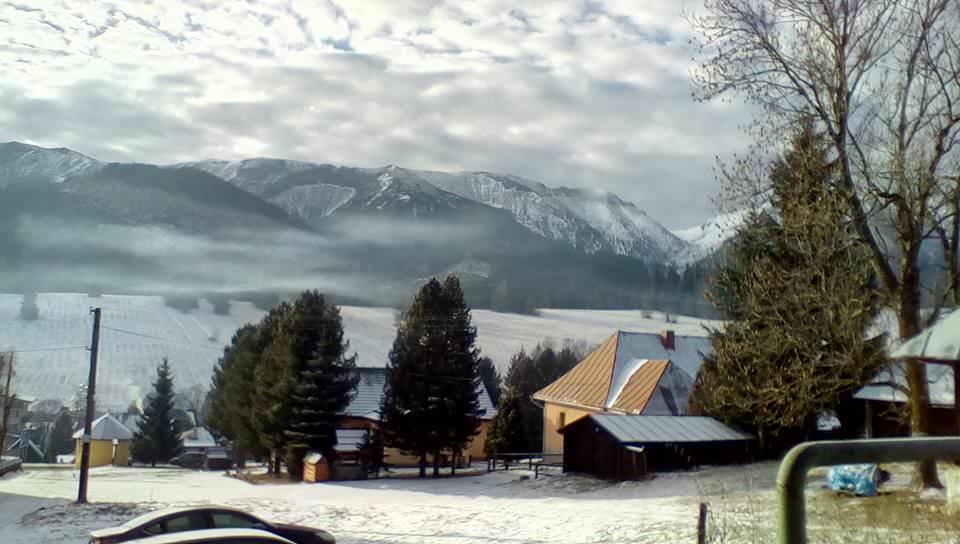 After backpacking for about a month I ended up working at Nitra Glycerin Hostel, Nitra, for two weeks before arriving in Olomouc, Czech Republic, to work at my current hostel, Cosy Corner, where I've now been for about six weeks.
How to Find Hostel Jobs
The great thing about hostel work is that it's generally one of the easiest travel jobs to get. There are many 'middle men' websites that can help you find hostel placements, such as Worldpackers, but in my experience I have just found it easiest to either email and ask directly or just turn up.
Not only do you not have to pay the fees (on Worldpackers, for example, the fee for being accepted by a hostel is $50), it also shows that you have some motivation and initiative if you are looking up hostels and contacting them yourself.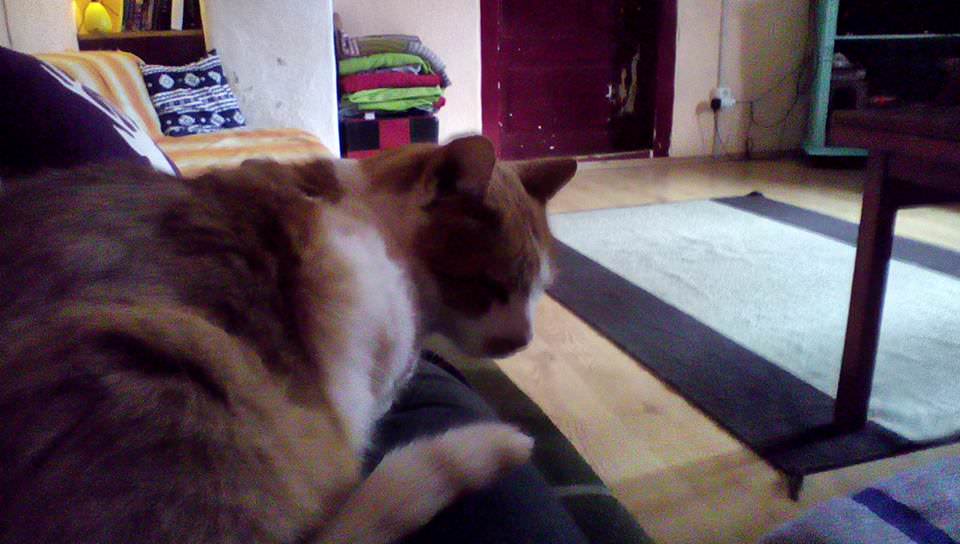 This is how I found my third hostel position at Nitra Glycerin Hostel: I found them on one of the hostel search engines, liked the look of the place and sent them an email. Easy. If you would still prefer to go through a website, there are a couple of forums which are pretty useful (www.hosteljobs.net and www.hosteltraveljobs.com).
I was offered my position here at Cosy Corner after visiting a couple of times and getting to know the staff. If you stay at a particular hostel and want to work there, getting friendly with the workers as well as the other guests is the best way of going about getting a position; there's no point in asking for a job with them if you haven't made the effort to have a conversation or you've been generally standoffish.
Working in a hostel is a social job – you have to like people and want to be around them – and so you have to prove you too can be sociable.
Types of Hostels
It's a good idea to consider what type of hostel you'd like to work in and do some research before you actually apply.
The four hostels I've worked at have been pretty quiet, relaxed ones. However, there are all kinds of hostels: party hostels, sport/adventure hostels, eco hostels, etc. It's really worth thinking about what you really want your time at the hostel to be like: I, for example, love going out and partying. However, do I want to do it on a daily basis, like at a party hostel? Not particularly.
What Does the Job Entail? 
So, what do you actually do? In most hostel jobs you have two main roles: cleaning and reception work.
Reception work involves checking guests in, updating the booking system, answering the phone and dealing with guests if they have problems, want information, etc. Cleaning involves… well, I'm presuming it's self-explanatory.
In some hostels there may be other roles available: these can include party planning, photography, tour guiding, cooking, painting, gardening… the list is limitless, but remember that these kinds of roles are not as common as the regular staff positions.
Pay and Working Conditions
In terms of money… well, this isn't the kind of job you do for money. Yes, there are hostel jobs out there which do pay but this is mostly a kind of 'pocket money' rather than an actual wage.
The majority of hostel jobs are done on a volunteer basis. In exchange for helping out most hostels offer free accommodation and one meal a day, generally breakfast. You also get free wifi and laundry as well as other freebies in some hostels (for example, in two of the hostels I worked at we got free beer as part of the deal).
Another thing to consider is that if you are hostel staff, you can generally stay at other hostels for free (usually when they are partner hostels with the one you work for) or at least discounted.
Working hours can vary from hostel to hostel, but you should not be working more than 28 hours per week. Remember, you're not a slave; just because you're getting free accommodation out of them doesn't mean they can take advantage of you.
If you do feel that you're being given too many hours for what you're receiving in return, don't be afraid to say something; I've known people who have left hostels on bad terms purely because they didn't say they were unhappy with the way they were being treated. Of course you should be polite, but also be firm.
Pros and Cons of Working in a Hostel
Personally the best things about working in hostels for me are the freedom and meeting new people. I love the fact that in exchange for a relatively small amount of my time I can live somewhere rent-free and not have to worry about paying bills, etc. There is also the freedom of being able to leave when you want as you're not tied down with a contract.
Meeting people from different countries is obviously a given and because I have worked in quieter hostels, this means I've had the opportunity to get to know people a little bit better and give a more personalised service to the guests.
Often people are travelling alone or in a couple, and often they are pleased if someone from the staff invites them out for something to eat or a beer. Another great thing about working at Cosy Corner is that it's sort of become my secondary family: we eat together, socialise together and generally have a lot of fun.
The cons? To be honest I can't think of many. I suppose it can be pretty boring when the cleaning's been done and there are no check ins, but you still have to be on shift so you end up sitting around not doing very much.
Then again, if this is the worst thing about a job then it can't really be that bad. Also, if you don't like working anti-social hours, then maybe it's not the job for you.
In Conclusion
Hostel work is great fun. It's relatively easy work, you get to meet lots of different people and it gives you chance to stay in one place a bit longer so you can become acquainted with it. It will not make you rich, but if you're on a long trip around the world, working in hostels will make your budget go a lot further.

Author's Bio
Having been bit by the travel bug fairly young in life, Ali has travelled to 30 countries (and still counting!). Having lived and worked in Poland for six years, she gave up her teaching career six months ago to begin travelling and working in hostels.
Ali has been a freelance writer for two and a half years, mostly specialising in social commentary but also dabbling in news, blogging and travel writing. Her work has been published on websites such as Inside Poland, Krakow Post and Atlas Obscura. She currently runs two blogs – Main Street Hack and PMDD Nomad. Examples of her work can be found here.
For more articles on how to travel longer and work on the road, check out:
How To Start a Travel Blog: A Guide for Beginners
Becoming a Divemaster: The Ultimate Underwater Job
Get Paid To Travel The World As An Au Pair
Become a Thai Yoga Masseuse and Earn Money For Travel 
How to Get Free Accommodation Around The World 
Like it? Pin it! 🙂