Paid online surveys are a relatively new concept to many, but the truth is, you can easily get paid to do surveys online.
There are reports of people earning up to $1,000 per month through paid online surveys and it only takes a few minutes to sign up and get started. The problem is, there are plenty of paid online survey companies out there that aren't legitimate. They don't pay enough, they don't pay on time or they are just a complete scam.
If you want to make money taking online surveys, you have to do your due diligence… which is why I created this post.
I've taken all of the best paid online survey companies and checked over their reviews on sites like TrustPilot, read other people's experience with them and signed up and used them myself. I've done the online survey research and legwork so that you don't have to.
After we wrote our How To Make Money Online guide, where we mentioned online surveys as a good way to earn money, we had a lot of comments and emails asking us about this great travel job.
Is it legit? Can you make good money from it? Will it take a long time to earn money? Is it legal?
In this article I'm going to introduce you to the wonderful world of paid surveys so that you can learn how to make money online quickly and easily. However, this isn't a get-rich-quick scheme.
Put quite simply, you won't get rich from online surveys.
If you spend 3-5 hours per day completing paid online surveys, then it's possible to make $500 – $1000 extra per month, particularly if you use the tips in this article to become more efficient.
Since it is possible to travel for one year on $5,000, if you use online surveys to supplement your current income, you could earn enough for a year of travel in just 5 months.
Of course, I'm not saying you should quit your day job to pursue a career of paid online surveys – instead, it could be a great way to make money from home or a bit of extra cash while on the road.
Sign Up For As Many Paid Online Surveys As Possible
They key to actually making money from paid online surveys is signing up for as many as you can. Many of the websites that I list will give you a sign-up bonus that is anywhere from $3 – $10. This, coupled with the fact that most paid survey websites have a limited amount of surveys per month, means that your best bet at actually making some money is signing up for multiple sites.

After you sign up for each site, make sure to get to work right away completing the initial surveys, and then every time you receive an email with some paid online surveys, make sure you complete them all! That way you can reach your payout thresholds quickly and get the payment process started.
Quick Links To Websites For The Best Paid Online Surveys
How Much Do Online Surveys Pay?
Let's start with the reason that you clicked to read this article in the first place. You want a cut and dry answer of how much you stand to earn if you start taking surveys for money. The truth is, the pay on each of the websites I'm going to list varies greatly.
The key is to sign up for numerous online survey sites at the same time. You'll likely only get a few surveys per week from each, so if you can sign up for 10 or 20, you'll be able to earn a lot more.
In my experience, both from my research and from completing surveys myself, if you're quick and fit the bill to be eligible for a lot of surveys, then you can earn around $5 / hour. Many surveys only work out to be $2 / hour though, so as you get better at paid online surveys, you can choose the surveys that pay you more.
Like I said, don't expect to get rich from completing surveys online! There are so many online jobs and ways to get paid to travel out there, but this is a good one because some of these sites actually pay you for stuff you already do online, like shopping, browsing the internet and watching videos.
Paid Online Survey Scams To Watch Out For
When choosing which paid online survey companies to go with, it's important that you know a few things. It's not a good idea to just start signing up for every online survey company you find, entering your personal information and wasting time on scams.
Never Pay Up Front
There should be no membership or sign-up fee to join an online survey company. I would be very wary of any that ask for any payment whatsoever. You'll be making the companies a lot of money, so they should show you trust by offering you a free sign-up. Simple as that.
This is probably the biggest factor in choosing the best paid online surveys. If you can sign-up for free, at no risk to you, then you're probably using a good survey company.
Check Reviews
There are plenty of lists in Google for the best paid online surveys, but I would be very careful when signing up for any that come too far down the list. If you read a post with 50 of the best paid online survey companies, it's likely that 40 of those aren't worth signing up for. The truth is, there are already some major players in the game.
They've proven themselves as the best paid online survey companies for years and years and they've built up a reputation with both their customers, and the brands that they work with.
Don't bother signing up for dodgy, unknown survey companies, even if they offer you the moon. Picking online survey companies that are reputable is the most important part of making money doing surveys online.
Always check reviews (I recommend checking in BBB or Trust Pilot) to ensure that the companies have a good reputation with their customers.
Does it Sound Too Good To Be True?
If you start signing up to take paid online surveys and you find that the companies are promising ridiculous figures for the work, I can tell you right now that it's too good to be true.
There are standards set and limits to what brands will pay consumers to complete paid online surveys, so don't believe everything you read. If the survey company is promising you the world, it's very unlikely that they'll deliver. Trust the companies that have proven themselves by being honest.
Did You Even Sign Up?
Never enter any personal information or reply to survey emails from companies that you don't recognize. Unfortunately, this is a spam-prone business, so just be sure that you're only interacting with the survey companies that you actually signed up for.
Check For a Privacy Policy
When taking online surveys for money, one of your main concerns should be your personal data. You'll be entering your data to numerous sites so make sure that any site you're browsing has a privacy policy. This usually comes in the form of a link in the footer of the website that leads to a special Privacy Policy page with disclaimers and info about how your data is used and shared.
All of the survey sites that I list in this post will have a Privacy Policy to help keep your data secure, but if you're finding sites outside of this list, please ensure that they also have one.
Is The Site Secure?
Look for the little closed lock icon and the https:// prefix before the URL in your browser. This means that the data you share on the website will be secure and encrypted using SSL technology.


Tips To Get The Most of Paid Online Surveys
It's easy to sign up for a bunch of paid online survey companies and start earning money online, but there are a few things that you should think about in order to get the most out of your experience. The point is to make money right! So keep these few things in mind and you'll be able to speed up your time.
Turn Off Ad-Blocker
For most of the paid online surveys sites to work, you'll need to pause or disable your AdBlocker. It won't work to just click "do not run on pages on this site" because when doing paid online surveys, you'll be brought to many different sites.
Before you sign up and begin making money by taking surveys, turn off your Ad-Blocker!
Join As Many Legitimate Survey Sites As Possible
The best way to maximize your earnings from paid online surveys is to sign up for as many as you possibly can. You should still avoid any sites that fit the bill of a scam website as I explained above, but the more you sign up for the more potential you'll have to earn money.
Many of the sites that I list in this post will offer a sign-up bonus of up to $5, so just by signing up for them you'll start earning rewards. Pick as many as you can that have a sign-up bonus and you could pocket as much as $40 in a couple of hours.
Each website also has its own limitations and restrictions. In some cases you'll only be able to complete a certain number of surveys per week (more on this below). That's why, the more you sign-up for the better.
The people who earn more than $100 / week from surveys are likely signed up to 10 or more websites.
Be Honest In Your Application
When you sign up for paid online survey companies, they're going to ask you a bunch of questions in the application. Be 100% honest in this process as it will help them to assign you tasks and surveys that will work best for you. If you have knowledge about a certain brand or product, then you'll be a more useful candidate to complete those online surveys.
Open Multiple Browser Tabs
While most companies technically want you to complete the tasks with full focus, the biggest paid online surveys earners use the multi-tab trick.
On some sites you can get paid to watch videos, listen to audio or see a series of pictures. Once the media begins running, it can take up to 15 minutes, so you can open another tab in your browser and complete surveys or other tasks while the media is playing.
This is a good way to double down on your points/hour. Just make sure that you're not completely ignoring the content as you should still be aware of it while working on other things.
Use aText
Most surveys are typical multiple choice style, so you'll simply check boxes to complete each part of the survey, but sometimes you will be asked to type an answer (i-Say has quite a few typing answers). Oftentimes when you're completing multiple online surveys per hour, particularly if they are for similar brands, you may find that your answers are repeated time and time again. For this, I love to use aText.
Let's say you always write the same response about how you feel about vacuums, you can set a codeword in aText to prompt a paste of whatever words you want to answer with. For example, if you type "vacuumreview" into your computer, it will automatically paste:
"I find that these types of vacuums are useful for me and I've always used cyclonic style vacuums, but I find them to be too noisy".
This can save you a lot of time on the full answer questions.
Install Anti-Malware Software
When joining these survey sites, you won't have any malicious malware installed on your computer without you knowing, but sometimes you're sent to a bunch of different sites outside of the main survey site in order to complete your survey. In this situation, there have been cases where people have had unwanted malware installed on their computers.
Whether you're a PC or a Mac user, I recommend using MalwareBytes. They have a free version that is powerful enough to catch and destroy any malicious attempts on your computer while completing surveys. I also recommend using a VPN so that your data is secure. I use NordVPN. I'm not getting paid to recommend these, I just use them and trust them personally.
Longer Surveys Pay Better
Typically, even when taking into account the time-to-reward ratio, longer surveys often pay more per minute than the shorter ones. If you can take the bigger surveys and complete them quickly, you'll be able to earn more cash.
What Rewards Are Offered?
Each paid online survey company offers a different set of rewards. Typically these come in the form of gift cards. Unless you spend a lot of money at the stores offered, you'll also want to make sure that you can redeem your points for PayPal cash.
With PayPal, you can simply cash out your survey rewards to PayPal, then transfer that money into your bank, effectively converting it to cold, hard cash… for free.
Watch For Survey Limitations
Many sites have limits to how many surveys you can complete per day. In this post I'm going to break down all of these limitations so that you can sign up for, and spend more time on, the survey companies that allow unlimited surveys.
Check Payment Thresholds
Some paid online survey companies have higher payout thresholds than others, meaning you'll have to earn more points before you can redeem them for gift cards and cash. The lower the payout threshold the better, because this means you'll be able to get paid to take online surveys quickly.
Cash Out Early and Often
There are way too many horror stories online about people who have earned a lot of points completing hours upon hours of surveys, and then randomly their accounts get shut down for no apparent reason.
This won't likely happen with the companies that I list in this post (if it did they would have terrible TrustPilot reviews), but just in case, always cash out your rewards as soon as they reach the threshold.
How Often Are You Eligible?
You'll find that with all paid online survey websites, you won't actually be eligible for every survey. In fact, sometimes you'll answer a few questions and then only partway into the survey you'll be told that you're not eligible.
With good companies like SwagBucks and Survey Junkie, you'll still be paid a few points for the questions you did answer.
It's worth testing a few different paid online survey websites to find the ones that have the most eligible surveys for you. If you're a single woman of medium income living in a suburban area, you may be eligible for different surveys than a married man with 3 kids in a low-income household.
Every person is different.
Still, you need to be honest in your application and in your profile and only complete surveys that you are honestly eligible for. When done properly, paid online surveys are good for you and for the companies you're surveying.
Set Up a New Email!
It's worth noting that a lot of these paid online survey websites love to send their customers a lot of emails. Too many emails to be honest. It's probably worth setting up an entirely new email account so that your main inbox isn't full of survey emails from the dozen or so survey companies that you sign up for!
You don't want your important email getting lost in a sea of surveys 😀
Don't Expect To Get Rich
While taking online surveys for cash can be a great way to earn a bit of extra money, don't expect to become a millionaire through any of these companies. If you've read about people making anything more than $1,000 per month from taking online surveys, you have to assume that they were spending more than 40 hours per week in order to get to that number.
Paid online surveys are a great way to earn some extra cash online, but the average wage is around $5 / hour. If you're really fast and take advantage of the numerous sign-up bonuses on these sites, you might be able to bump this up to $8 / hour, but don't expect to do much better than that.

While completing surveys may not be as lucrative as some of the other ways to make money online, it's still a great way to make money from home, while chilling out in your pyjamas!
How You'll Get Paid
Generally, these online survey websites will pay you in some kind of rewards points. Each of them call their points by different names like "SwagBucks" and "Kicks", but all are redeemable in different ways. Almost all of the sites that I'll list in this post allow you to redeem for Visa Gift Cards and PayPal, so basically the points translate to cash.
All of the paid online survey sites also allow you to redeem your points for gift cards like Amazon, iTunes, Target and Walmart and in some cases, you'll earn a bit extra if you redeem for gift cards rather than through Visa and PayPal.
However you decide to redeem your points, you should never wait more than 3 weeks to get paid out. The key is to look for a low payment threshold (I'll list the threshold for each company) and then redeem as often as possible.

Now that we've covered how to make money taking online surveys, let's dive into the best companies to choose from.
Best Paid Online Survey Websites
Not all online survey companies are the same! You have to be careful with these companies as some of them have terrible reviews and aren't legitimate. For the sake of this post and helping you to learn how to make money online through reputable sources only, I'm going to list the most used and trusted online survey companies.
⚠︎ PLEASE NOTE: If any of the buttons below do not work, it could be because you're in a country where the surveys aren't available. You can try using a VPN or wait until you're in an applicable country.
You can use these sites to earn easy money by taking surveys, playing games, searching the web, redeeming grocery coupons, shopping online, and more. Did you ever think you'd learn how to make money online by shopping? Welcome to online reward sites!
A List of The Most Reputable Paid Online Survey Companies:
American Consumer Opinion
Another major player in the paid online survey game, American Consumer Opinion (aka Acop) does paid online surveys and it does them well, but it also gives users the opportunity to test and review products. Your opinions can shape the market for future technology and innovations that will one day be released to the public.
Signing Up
As will all of the survey companies on this list, Acop is free to join and asks you to fill out your profile shortly after entering your email, password and confirming your identity. Again, make sure you fill out the survey honestly and as detailed as possible.
American Consumer Option Reward Offers:
PayPal
HyperWallet
Sweepstakes (Gamble for more points)
Donate to Charity Options
Taking Surveys
After signing up you'll have to wait for emails from Acop in order to take your first surveys. They usually come in within a couple of days and they pay pretty well. One of the things that most users really enjoy about this paid online survey website is that they'll actually pay you for trying to apply for surveys – meaning that if you answer some questions only to find out that you aren't eligible, you'll still get paid between $0.05 to $0.50.
Surveys usually take between 10 – 15 minutes, though there are some that take upwards of 30 minutes. For longer surveys you'll be paid a bonus which usually comes in the form of extra points or a free product to test.
Evaluate New Products
While American Consumer Opinion doesn't have the watch video feature that so many other survey sites have, they do have a very cool way to earn money and that's through reviewing products as well as optimize existing products and packaging designs. Your participation will help companies determine which products are worthy of placement in the stores that you shop in every day.
Pros & Cons
American Consumer Opinion is definitely one of the more reputable paid online survey sites out there and they do surveys very well. Most people complain that there just aren't enough surveys to take.
If you're looking for a site that you can sit down and complete an unlimited amount of surveys each week to earn some extra cash, then Acop may not be for you. But you'll be paid well for the surveys you take and you'll have the fun opportunity to review new, unreleased products and even do taste tests sometimes. It's free to join and the pay is decent for the work you do.
Pinecone Research
This one was brought to my attention after publishing this article and it's actually a very well-known and respected paid online surveys website that is owned by Neilson (probably the most famous opinion-oriented company on Earth).
Signing Up
The idea is simple, sign up and start earning money through surveys. They only offer paid online surveys, but they do it very well, with a clear and easy interface and well-paying surveys.
When signing up, you'll be asked to complete a quick 5 minute survey about yourself and when you're done, you'll get an email to verify your new account. They're mainly looking for males between the ages of 18 – 25, with all US males currently being accepted, but you should be able to get surveys no matter what your demographic.
Pinecone Research Reward Offers:
PayPal (cash deposited to your bank)
Online Shopping Portal
Prepaid Visa Cards
Check
Gift Cards
Taking Surveys
Surveys on Pinecone Research are very straight forward and you'll be able to complete them quickly. Generally they pay around $3 each, but one of people's main complaints is that they aren't eligible for enough surveys.
Depending on your eligibility, you can expect to complete 2 – 3 surveys per week with this one. They claim that every survey only takes 10 – 15 minutes and you'll never be disqualified after starting.
Testing Products
Sometimes Pinecone Research has special product testing tasks in the dashboard. If you're eligible, you'll be asked to have a product sent to you and then take notes on how it performs. Testing times for these types of tasks vary, but you should expect to get paid at least $50 for your personalised review.
Pros & Cons
Like with many paid online surveys, the biggest complaint with Pinecone Research is that there aren't enough surveys per month, but there have been reports of people making an extra $100 through this platform.
The great thing about Pinecone Research is that they're owned by one of the most reputable survey companies in the world and they pay within 3 – 5 business days via Paypal, or as long as post takes to send the check.
SwagBucks

So many people spend months learning how to make money online. With swag bucks, you can sign up and start earning money instantly. In fact, if you click the button below, you'll get $10 worth of "SwagBucks" or "SB" (these can be converted into PayPal cash and gift cards). After signing up, you can literally start making money instantly by cashing in your $10 and starting to complete tasks on the site.
Save even more money on Swagbucks with Amazon, hotel, and YLiving coupons and promo codes.
Signing Up
Once you're logged into Swagbucks, you'll see that the dashboard is actually an aggregation of other sites, which gives it a massive edge over many of its competitors. When clicking the surveys in the home screen of your SwagBucks account, you may be brought to sites like GlobalTestMarket, Qualtrics, Ipsos i-Say and many others.
SwagBucks Reward Offers:
PayPal (cash deposited to your bank)
Visa Prepaid Card
iTunes
Amazon
Sephora
Target
Walmart
Old Navy
Lowes
& More
Swagbucks starts off with a very extensive profile survey which helps them to better match you to surveys based on your demographic. Even with this however, there is no 100% guarantee that you'll be eligible for all of the surveys that appear in your dashboard. In fact many people claim that their eligibility rate is only at around 15 – 20%. But that all depends on your profile.
Taking Surveys:
As soon as you sign-up for SwagBucks, make sure you do all of the initial tasks in order to get extra SB. When you first join, they'll ask you to install a browser extension (Swag Button), find Swag Codes, Play SwagBuck Games and refer your friends. Try to do as many of these as possible in order to earn quick SB.
After you've done doing all of those tasks you can start to do surveys. In general the taking surveys for cash is the most lucrative way to make SwagBucks, with many of them paying up to 300 SB or $3.
Because you'll be limited to how many surveys you can take and which ones you're eligible for, you won't get rich of off SwagBucks, but you should be able to rack up an extra $20 – $30 per month without spending much time.
Watching Videos:
SwagBucks also has a video section, so you can get paid to watch videos as well, which is great. You can choose between different categories of videos to cater to ones that will be entertaining for you. Unfortunately you can only earn a maximum of 150 SB per day by watching videos.
Other Ways To Make Money On SwagBucks
You'll also see a section for Swag Sweepstakes where you can gamble your points to hopefully earn bigger rewards. These sweepstakes are notoriously difficult to win, and SwagBucks are notoriously difficult to earn, so I wouldn't waste your time with this. If you're a gambler, stay out of this section!
One of the best features of SwagBucks is online shopping and web search rewards. This is a great way to get paid online for things you're already doing. Install the app, install the extension in your browser and make sure it's activated whenever you're browsing or shopping online. Why not earn a few SB in return for time you're already spending anyways?
If you're a frequent Amazon shopper you can actually make quite a bit of money with Swagbucks because they pay a surprisingly high 4 SB for every dollar you spend, meaning that you're effectively getting 4% cash-back on your Amazon purchases.
If you spend $1000 in a month on Amazon, you'll get $40 worth of SwagBucks which brings you up past the payout threshold.
Pros & Cons
Overall SwagBucks is probably the best paid online survey company out there, which is why it tops this list. Their earning potential has been tested by numerous websites that specialize in online surveys and at around $8 / hour, they're offering users a good amount of income for doing easy tasks online.
Their scratch-and-win interface and Swag Sweepstakes makes it fun to use the program and the 4% cash back on Amazon gives most people free cash for something they'd be doing anyways… shopping on Amazon!
One of the main cons that people complain about is that the eligibility rate is pretty low, with some users claiming to only be eligible for 10% of all of the surveys they start taking. Luckily SwagBucks pays you rewards for whatever answers you get through, even if you're not eligible for the survey in the end, so no bit of time is really wasted.
Survey Junkie

Survey Junkie is an online community with over 3 million members dedicated to making your voice heard. They open the window of communication between you and the brands you love. You will see your opinions and suggestions reflected in the products and services of tomorrow, and you'll make some extra cash while doing it. To learn more about this company, read our full Survey Junkie Review.
Signing Up
When you start out with Survey Junkie, you'll create your own profile and slowly build it to become an "influencer" on the platform. You'll be able to complete surveys in your own time from anywhere in the world and for each survey you complete, you'll earn points. These points can be redeemed for PayPal or e-gift cards.
Survey Junkie Reward Offers:
PayPal (cash deposited to your bank)
Groupon
iTunes
Amazon
Sephora
Target
Walmart
Starbucks
Joining Survey Junkie is free, and you'll get cashed out as soon as you reach (the very easy to accomplish) payout threshold of just $10. When you first sign up, you'll be asked to complete a series of questions so that Survey Junkie can determine which types of surveys you'll likely be eligible for.
Taking Surveys
Just like SwagBucks and other paid online survey websites, this application process isn't 100% fool-proof and you'll likely still get denied some surveys. One of the main issues people have with Survey Junkie (and all survey sites) is that they don't have as many available surveys as their users would like.
You may only be offered 2 – 3 surveys each week, but given the fact that they pay reasonably well ($1-$3 each) and only take a few minutes to complete, Survey Junkie, combined with other paid online survey websites can be a good way to earn some extra cash.
Most people love this service because the interface is very clean and easy to navigate. They pay well for each survey and there is an option to have new surveys sent to you via email.
Watching Videos
Because Survey Junkie is strictly a survey site, you won't get paid to watch videos. This is unfortunate because they're typically one of the best ways to earn a few extra rewards points with your extra time. But because they strictly do surveys, Survey Junkie does them very well and their interface is easy to navigate, intuitive and fun.
Pros & Cons
Survey Junkie is one of the big players in the paid online survey game, they have a very easy to navigate dashboard, no limits to the amount of surveys you can do and pretty good earning potential overall when compared to similar survey websites.
Unfortunately, if you don't live in Canada, the United States, the UK, Australia, or New Zealand, then you can't join Survey Junkie. Currently, the site only accepts members from those countries, but hopefully they'll expand more soon. If you're not from the above listed countries, don't worry, there are a lot of other paid online surveys sites that you can choose from.
Finding This Post Useful? Share It!
[shareaholic app="share_buttons" id="5567865″]
InboxDollars
This is another one of the most reputable paid online survey companies online with millions of current users. By signing up using this link, you'll get $5 right off the bat which is pretty sweet. You'll just have to complete your profile to get the bonus, which includes questions about your race, income, degree, marital status, kids (or not), and medical history.
Signing Up
It should only take you a few minutes to complete your profile and then you'll have to watch a couple of tutorials on how to use the platform and after that you'll be given your bonus. The entire process won't likely take more than 15 minutes, so for $5 that's a pretty easy bit of cash.
With InboxDollars there's a much higher payout threshold than Survey Junkie ($30) so you'll have to spend some time earning to make up the rest of the $25 to actually take your money. On top of that, InboxDollars charges a $3 fee for withdrawing your rewards, unless you wait until $40 to cash out.
InboxDollars Reward Offers:
Visa Gift Card
Amazon
Target
Walmart
Cheque
Taking Surveys
Once you're signed up, your user dashboard will be populated with surveys that you'll most likely be eligible for based on the information you entered in when setting up your profile. Click the "Surveys" tab at the top of the screen to get started. Every survey listed there will include how much you'll be paid and how long the survey should take to complete.
The surveys take from 10 – 25 minutes to complete and most pay between $0.50 to $4.50. While you can likely do the surveys a lot quicker than the allotted time, InboxDollars claims to be able to tell if you're skipping through the questions without giving them any thought, and they could revoke your eligibility for other surveys if you're caught trying to game the system.
Watching Videos
InboxDollars also allows you to get paid for watching videos, which many find more amusing and less tedious than taking surveys for money. You'll watch a video for about 2 minutes and then when you're done, a pop-up may appear with a scratch-and-win type thing. I think InboxDollars is trying to make getting paid for online surveys and getting paid to watch videos online more fun.
Use your mouse to scratch and find your reward. Typically these rewards are a measly couple of cents, but apparently there's also an illusive $10 bonus somewhere in these cards.
Browsing The Internet
Like with the other paid online survey websites in this post, you can get paid to browse the internet with InboxDollars. This is a lot of people's favourite way to earn money because even though you don't earn a lot. For any 4 searches you make through the InboxDollars search browser, you'll earn 1 cent and 3 free sweeps which can supposedly earn you up to $25 in rewards.
Pros & Cons
The sweepstakes and earning potential with InboxDollars are both very good, and most people find this to be one of the best ways to get paid doing online surveys, but a couple of drawbacks include the higher payout threshold of $30 and, like with many other survey companies, you may answer 5 – 10 questions in a survey before being told you aren't eligible.
Other than that, InboxDollars remains one of the best paid online survey websites and it has great ratings on the Better Business Bureau and on TrustPilot.
Again, by clicking the button below and signing up, you'll get an instant $5 credit.


PrizeRebel
With one of the lowest payouts in the game ($2) and a heavy focus on customer service and making the online survey experience better for its users, PrizeRebel is a fast growing site that has a lot of good features. There's a wide range of cash and prizes including BitCoin payouts and you'll earn 1 cent per point with many surveys worth $1 – $2.
Signing-Up
Signing up with Prize Rebel is extremely easy. Just enter your email and a password and sign in (remember to create a new email address just for surveys!).
Right away you'll earn 5 points for doing a virtual tour of the dashboard and then you'll instantly be able to start doing surveys. One of the major bonuses of Prize Rebel is that people from any country can join, but your nationality may affect your eligibility for surveys.
PrizeRebel Reward Offers:
PayPal (cash deposited to your bank)
Visa Prepaid Card
Lowes
Amazon
Airbnb
Starbucks
Walmart
Best Buy
BitCoin
iTunes
Macy's
& Much More
Doing Surveys
Once signed up, just hit the "Earn" tab to get started making money. Signing up for offers and contests as well as completing surveys are probably the most lucrative ways to earn on this platform.
The payout threshold of two dollars makes it easy to get paid quickly and surprisingly, PrizeRebel (unlike many other paid online survey sites) actually pays you within 24 hours. On top of that you can pay out in good old encrypted BitCoin.
Watching Videos
While these do take some time to complete and probably aren't as lucrative as taking surveys for cash on PrizeRebel, watching video is a great way to earn points for many who enjoy visuals. Having them play in the background while completing other tasks may work well for you on this platform.
Other Ways To Get Paid
Like SwagBucks, this platform has a great variety of different tasks you can do to rake in the dough. To earn money you can fill surveys, sign up for trials, watch videos, refer friends, complete random tasks, find codes, and enter contests and raffles.
The earning methods aren't as varied as SwagBucks but they have great options and the BitCoin payout is a real deal maker for many users.
Pros & Cons
With one of the best rewards schemes, the ability to "level up" and an awesome user interface, this is definitely one of the best paid survey sites online. You'll have a huge range of rewards including cash payments and Bitcoin, and you will get paid faster than most other sites on this list (24 hours).
Unfortunately there's a low rate on return for some of the activities on the platform (especially when comparing to SwagBucks) and you'll get a ton of emails from them (use a dedicated inbox).
Also, one of the best ways to make money taking surveys with PrizeRebel is through joining offers on outside websites. These offers often come with a lot of spam, so make sure you have a dedicated email address and Malwarebytes installed on your computer.
i-Say by Ipsos
Probably the site with the strangest name, Ipsos i-Say (just i-Say for short) is one of the best paid online survey websites available today, mainly because it has a heavy focus on rewarding you for your opinions and using your replies to truly shape the future of consumer products and user interface.
The interface of the website itself is one of the cleanest and easiest to navigate of all of the survey sites. It seems that they try their best to make the user experience as simple as possible.
Signing Up
Like with all survey sites, you'll be asked to accurately and comprehensively fill out your profile and then when you're done you'll likely be given 5 – 10 surveys to start right away.
Sometimes when you first sign-up you won't be eligible for any surveys, which is a bit of a drag, but luckily i-Say has a fun little game you can play to help ease the woes of not being wanted.
If you aren't qualified for a survey, you'll play a guessing game known as the "Poll Predictor" where users have been polled on a question and you have to guess what percentage of them answered yes or no.
The closer you are to the actual statistics, the more chances you'll have to enter for a prize.
i-Say Reward Offers:
Starbucks
Amazon
Walmart
Donations
& More
Taking Surveys
Each survey you take will earn you points, which (like with many paid online survey sites) 1 point = 1 cent. You'll be notified whenever there's a survey available and you'll have to hope that you're eligible when you begin filling it out.
If you don't want to have a ton of emails coming in (you probably have a lot already from the other survey sites on this list) then you can opt for text-notifications. Surveys typically take 10 – 20 minutes and i-Say claims to offer around 8 surveys per month on average, meaning you definitely won't get rich from taking online surveys with this site, but you should be able to reach your minimum payout of $5 after a month.
One of the best parts of i-Say is that if you do get booted from a survey, they'll give you 5 points for trying and there's no limit to how many times you can get rejected from a survey and receive this compensation.
Pros & Cons
i-Say offers one of the best user interfaces and give you the reassurance that you're actually doing something useful at every turn, which helps make the mundane task of completing surveys much more enjoyable. The fact that you still get paid a little bit, even for surveys you're disqualified from, eases the annoyance that many survey users have of wasting time.
The success rate of getting accepted to surveys hovers around 20%, which is pretty good when compared to other survey sites, but one of the main issues with the site is that it will show you surveys in your home dashboard, even if you've already done them which can get confusing.
I'd say the biggest pro for using i-Say is that you get to complete all of the surveys on the site itself, without constantly being redirected to other websites. This is a major bonus as you never know what kind of sites you're being led to, if they're secure and if they're completely honest about the data being collected.
Other Reputable Paid Online Survey Sites
Because completing surveys, playing games and shopping online is such an easy way to make money, these companies are sprouting up all over the place. Be careful though. I recommend either choosing one of the companies listed in this post, or researching online to make sure that the company you go with is reputable.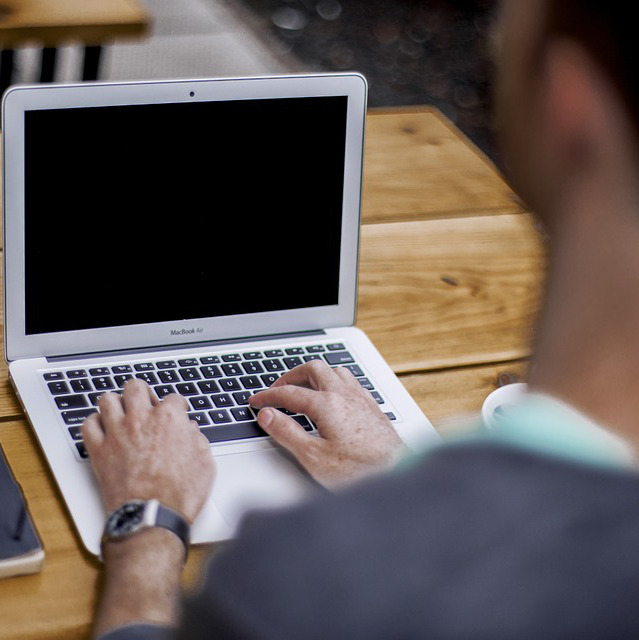 As I mentioned at the beginning of this post, never pay a fee to join a paid online survey website.
Branded Surveys
While Branded Surveys offers many different money-making methods like daily polls, online focus groups and product testing, the most lucrative is likely taking online surveys. The set-up process is pretty quick and you'll usually be sent your first few surveys within a day or two. When I signed up, I didn't immediately see any surveys, but some people will be able to start right away.

VIP Voice
Start completing surveys and watching ads and you can win vacations, electronics, gift cards and other great prizes. New prizes and other special offers are available every day. You might get around 10 surveys per week and will likely earn around 25 – 500 points each. The site has a pretty confusing rewards system, so it's hard to gauge exactly how much your points are worth.

OneOpinion
Another strictly survey site, OneOpinion will pay you after each survey you complete. Signing up for this site is quicker and easier than most as they only ask you for basic information and don't require a long survey right away like most other sites. The success rate of eligible surveys can hit nearly 50% which is a lot higher than most other survey sites. This means that you'll waste less time answering questions that you aren't getting paid for.


SurveyRewardz
Child company to the very popular Points2Shop, SurveyRewardz pays you to complete surveys, and they actually have a tracking pixel that checks if you're speeding through the surveys too quickly, so make sure you take your time.
They have a low cash payout of $1 that can be deposited via PayPal, Amazon, Visa or other gift card options and they have an in-depth FAQ section that's very helpful for users. There are no email invites for these paid online surveys, which is kind of nice if you don't want a clogged inbox, but it means that you'll have to remember to return each day to check for paid surveys.

SurveyClub
Another survey-only website with relatively high earning potential. It's not too hard to reach the $10 payout threshold for surveys only and paid focus groups can be anywhere from $20 – $200 each. Some rare online clinical research companies even pay eligible members up to $1000! On average you'll probably get paid around $1 / survey and you might get 1 per day, which could give you an easy $30 / month.

Panda Research
An uber-popular survey company that pays users to complete paid online surveys, read emails, complete free and paid offers and enter giveaways. The reason so many people like Panda Research is that the potential for earning is very high, with some surveys paying $25 – $75.
A $75 payout threshold and a single payout option (PayPal) is what stops most people from making a decent amount of money, but if you sign-up you'll get $3 after the initial survey about yourself, and with potentially well-paid surveys, many have reached this payout within the month.

MySurvey
This is one of the more popular websites for paid online surveys, but they don't offer all that many high paying surveys, with many at around $4. Couple this with sometimes getting disqualified from surveys without knowing it, and some users have found it frustrating to use. However, the user interface is easy to navigate and if you stick with it and earn the minimum 1,200 point payment threshold, you can make some extra money with these paid online surveys.

Global Test Market
As far as paid online surveys go, Global Test Market is one of the old school players in the game. Every survey you sign up for has a surprisingly accurate time to complete estimate and they pay quickly. The minimum threshold is 1,000 points and most users report being able to reach that after a couple of hours on the site.

Ebates
Not really a website for paid online surveys, Ebates is actually a program that offers you cash back when you're shopping online at specific retailers. Remember how I said you can get paid for stuff you already do online? Well, assuming you don't regularly take paid online surveys for fun, Ebates is one site where you can do just that.
Your earnings come in the form of discounts and you get a $10 coupon after signing up which is pretty sweet. Most cash-back offers are around 3 – 5% so you'll save a good amount of money off of stores like Kohl's, Best Buy, eBay, Old Navy, Target etc.
Opinion Outpost
This is probably one of the highest paying online survey sites and they have a unique way of paying you for wasting your time completing answers to surveys you don't qualify for. If you're booted from a survey, they'll enter you to win a $10,000 prize. I'm not sure your chances of winning, but it's nice to add that in as some other survey sites don't pay you a cent or offer you anything.
In Closing
There are so many paid online survey sites to choose from. We will be updating this post regularly to add any new legitimate survey websites so that you'll have more ways to take online surveys for cash.
It may not be the best way to earn money, but there are so many different sites on offer that you could literally sign up for dozens of them and make up to $1,000 per month if you're quick and spend enough time on the sites.
Keep testing and see what works for you. Go for the sites that offer you the highest acceptance rate for your surveys and continue to do any tasks you can to earn a bit of extra cash through paid online surveys. If you have any questions, feel free to Contact Us and we'll try to help you out!
Like This Article? Pin it!