Through my TEFL certification, I stumbled upon online teaching and the digital nomad lifestyle. I don't want to sound too dramatic here, but getting TEFL certified changed my life. I know, it sounds cheesy, but hear me out!
I travelled the world while saving money and started blogging about my online teaching experiences. And no matter what's going on in the world, my online English teaching job means I'll have a remote income source.
Getting TEFL certified was the catalyst.
For me, it was the first step in a long and fun journey to location independence and a new career as an online English teacher. Completing your TEFL certification could set you up for success in ways you haven't even considered yet.
In this post, I'll talk about my journey and 15 reasons why you should get TEFL certified too!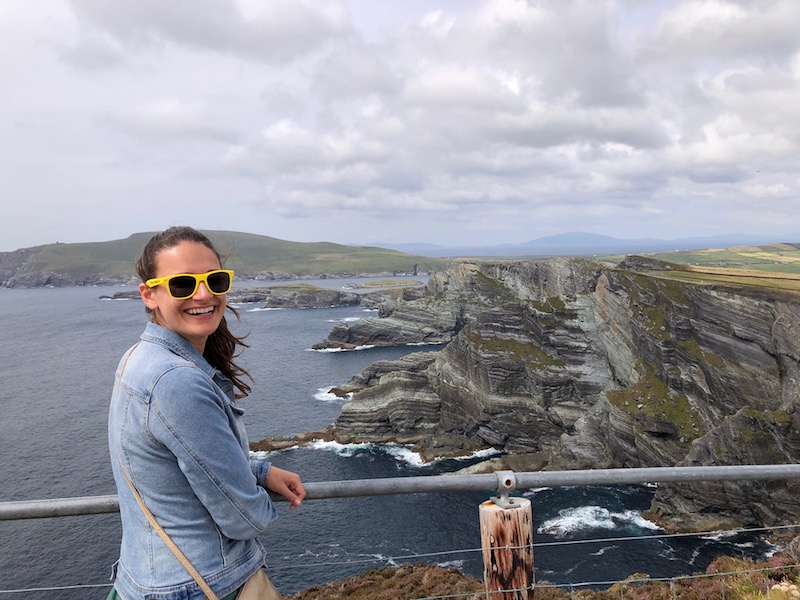 1. You'll Be Qualified For Online Job Opportunities
Now more than ever, having online income opportunities can be a gamechanger. Teaching English online is a flexible and fun way to earn a remote living. Magic Ears is the top-paying company at $26/hour. Read our Magic Ears review, or apply now!
Most online teaching positions have no minimum or maximum teaching hours. Because you can teach classes when it suits your schedule, some people use online teaching as their full income source while others use it as a side hustle.
It can be whatever you need it to be, and getting TEFL certified is often the first step.
While not every company requires that you have a certificate, the vast majority do. Having a TEFL certification will give you the best chance of finding an online teaching job and will help you stand out above the competition.
You'll have more jobs to choose from and could even earn a higher starting pay rate compared to teachers without TEFL certificates.
2. You Can Teach English Abroad
Even though I ended up teaching online instead of teaching in person, the idea of teaching in a classroom abroad is still very appealing. What better way to immerse yourself in another culture, make new friends, and connect with students?
A TEFL certification is required for almost all legitimate teaching positions around the world. It's often the only way to get your work visa paperwork processed, so having your certificate already completed will make your transition abroad smoother.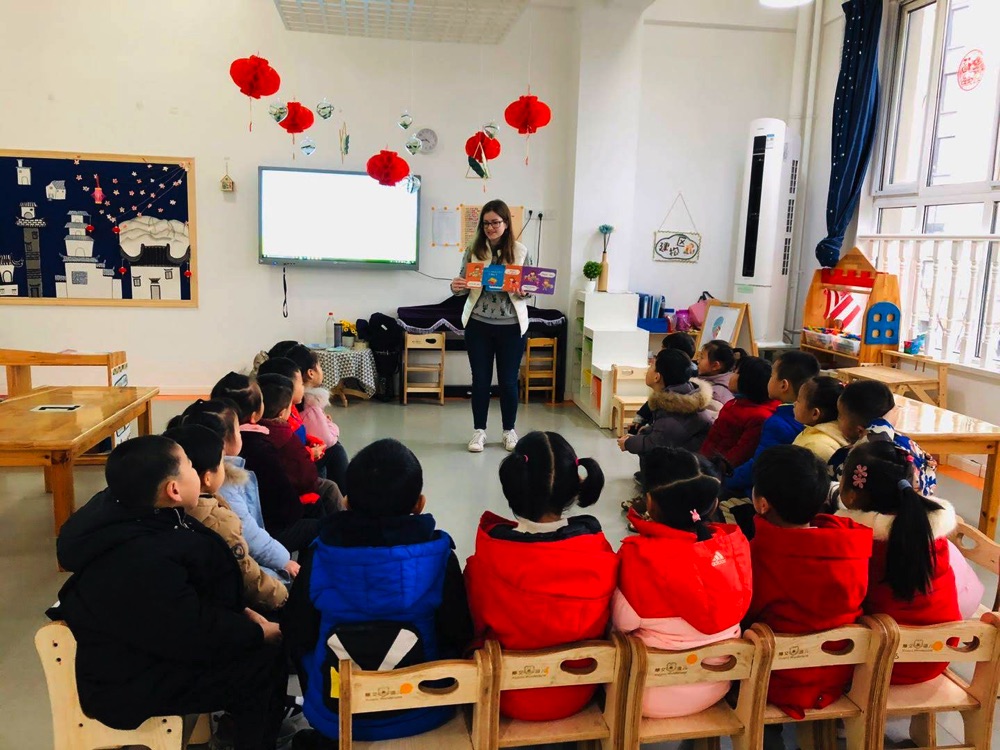 If you dream of teaching in another country (teaching in South Korea, Japan, and China are popular), you'll have a much easier time achieving that if you get TEFL certified first.
3. You'll Learn About What Really Goes Into Teaching
Teaching is challenging. There are a lot of moving parts that go into running an effective classroom.
In a single day, teachers might be responsible for lesson planning, creating worksheets and activities, grading papers, organizing a review game, ending an unauthorized paper airplane tournament, and attending teacher meetings — not to mention actually teaching their students!
Getting TEFL certified will give you a toolkit you can take into your future classroom so that these responsibilities aren't so daunting.
Most reputable courses include modules specifically designed to prepare you for the realities of day to day life as a teacher, such as:
Classroom Management
Lesson Planning
Assessment
Using Resources and Visuals in the classroom
With solid foundational knowledge, you'll be equipped to efficiently manage your teaching responsibilities.
4. You'll Be Able To Better Serve Your Students
As a teacher, your students are your number one priority. They are the "why" behind every decision, and it's our job as educators to serve them to the best of our abilities.
Getting TEFL certified will give you more skills and knowledge to bring to your classroom. You'll be trained in how to effectively teach grammar, reading, writing, speaking, and listening. The more prepared you are, the better education you can give to your students.
In addition to learning technical teaching skills, almost every TEFL program I've seen has training on how to best accommodate students of different backgrounds, ability levels, and interests.
These are essential skills to have, especially if you're new to teaching.
5. Many Companies Offer Job Assistance
Another perk of getting TEFL certified is that programs often offer some kind of job placement assistance.
After you finish the training with your company, they can help you make initial connections to prospective employers and guide you through the hiring process.
Some platforms even have job hiring boards and helpful partnerships to help you find the best position for you. Other companies offer resume guidance, interview practice, and one-on-one suggestions.
If the thought of having to locate, apply for, and actually get accepted for a job in a totally new country feels overwhelming, having an expert on your side can make it much easier.
If this is something important to you, make sure you enroll in a TEFL course that explicitly says they provide job placement assistance.
6. You Can Get Certified From Home
Many TEFL training programs offer online course options that you can do from the comfort of home.
I was able to do my course online with the International TEFL Academy with a busy schedule of working full time, growing a patio tomato garden that never really took off, and teaching myself to play guitar… poorly. (See this International TEFL Academy review post for more).
If you choose a course that's online, you'll be able to work through the material at your own pace. You don't have to worry about taking time off work or leaving your tomatoes to fend for themselves while travelling far away to a training center.
It will be a lot of work, but it's work you can do at a time that suits your busy life.
But if you'd rather…
7. You Can Get Certified Abroad and Experience a New Country
If you'd prefer, you can also choose to take an in-person TEFL course at a training center around the world!
Whether you've got the travel bug or want to see what a country is really like before committing to a job there, this might be a great fit for you.
A friend of mine got TEFL certified in Hanoi, Vietnam. She didn't know where she wanted to teach but was interested in living in Asia.
When she saw a TEFL training program in northern Vietnam, the thought of delicious pho and stunning landscapes won her heart. She packed her bags and took a leap into the unknown.
While completing her training in Hanoi, she made friends who had connections to a prestigious language school in the city. She was able to see the school and meet with her potential employer while finishing her TEFL training.
By the end of her TEFL program, she had lined up a job that would start in a few weeks.
She was able to apartment hunt and travel around the country before her contract began. She already knew her way around the city and had a network of friends, thanks to her TEFL course, so the transition to life in Hanoi was a smooth one.
If you plan to teach abroad, rather than online, this may be the way to go.
8. Once Certified, You Can Qualify For More Competitive Jobs
While it is possible to find some English teaching jobs without a TEFL certification, you will have significantly more options if you have one. This includes access to more competitive teaching positions around the world.
When it comes to teaching abroad, jobs with higher salaries, more desirable teaching hours, and other benefits like accommodation can have strict requirements.
In some positions, having a TEFL certification could mean you earn more money!
With some companies, the more credentials you have, the higher the pay. For example, many online teaching companies use your experience, credentials, and performance in the interview to determine your base pay rate per class.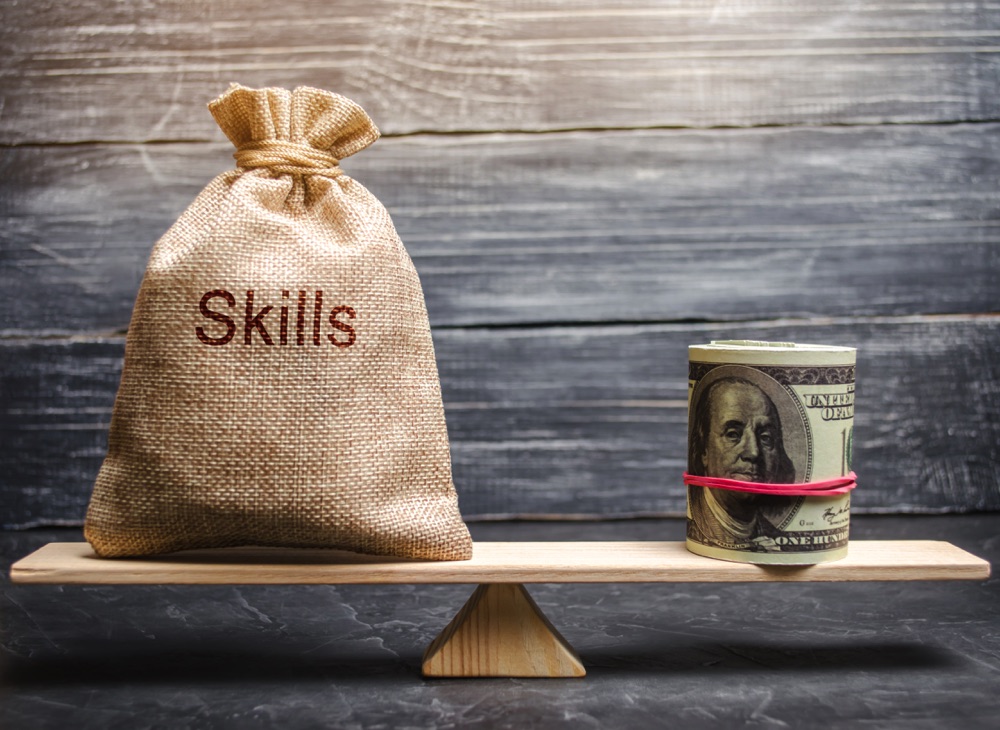 Teachers with more experience and higher levels of certification could earn more for each lesson they teach. Why not give yourself the best chance possible to earn the highest starting pay rate available?
Having a TEFL certificate could mean you get access to more competitive positions and that your application stands out from the crowd.
9. It's a Small Investment, With a Big Payout
Considering the amount of money you could make as an English teacher, either online or in-person, the investment in a TEFL certificate is relatively small.
While it can be hard to shell out a few hundred or even a few thousand dollars upfront to get certified, most teachers make back the money they spent in just a few months in their new position — especially if you choose one of the cheap TEFL courses.
Just make sure that you always opt for a course that is accredited, and legitimate. (Note, all of the ones listed in this article, and any article on Goats On The Road are fully accredited).
For me, I earned back the cost of the TEFL certification I took in just two months of teaching English online. In terms of lifelong earnings, it's one of the best investments I've made to date.
10. Most TEFL Certificates Never Expire
Unlike traditional teaching licenses that have to be maintained to stay valid, most TEFL certifications never expire.
That means that once you hold a TEFL certificate, you'll be able to use it for life. Even if your plans change and you don't end up teaching right away, it's always an option down the road.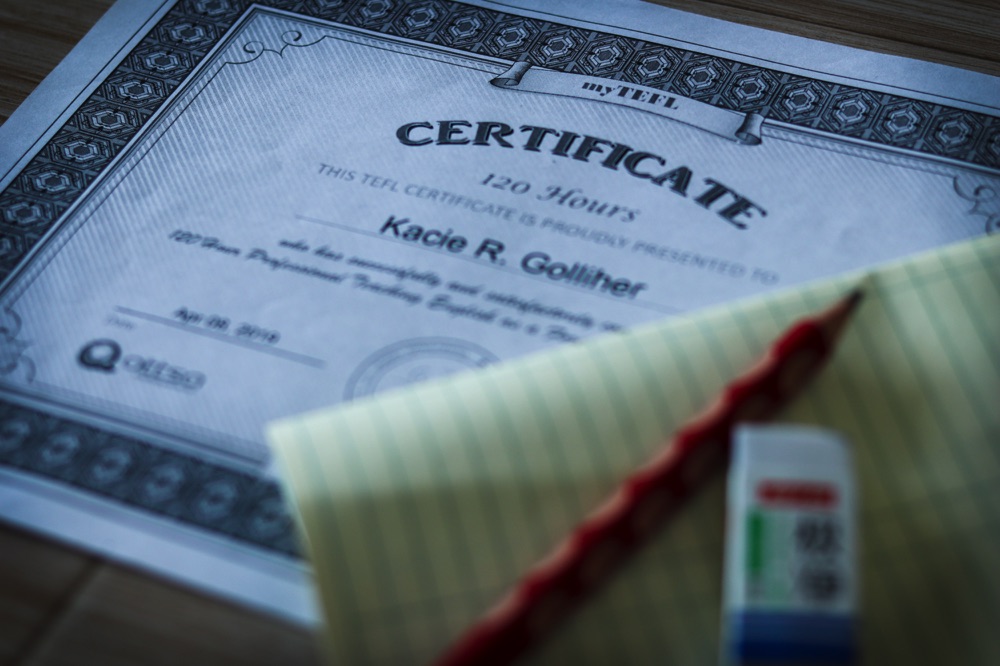 If you're interested in teaching and you're able to get certified now, go ahead and do it. It's one less step you'll need to worry about if you start teaching in the future.
11. It Gives You a Chance To Try Teaching Before Committing
Wouldn't it be great if you could test out a job before applying? With a TEFL certification, you can!
Depending on the program you enroll in, you will get training on what an actual classroom looks like or the chance to practice teaching in a real learning environment.
You might discover that you're better suited to work with adults than young children, or that working with students one-on-one makes your heart sing.
Knowing this kind of information can point you toward a career that's fully in line with your strengths and interests.
This essentially lets you test drive life as an English teacher before committing to a long-term job in a new country. You'll get to see if you vibe with the responsibilities of teaching, which could save you money and headaches down the road.
12. You'll Have a Career Safety Net
This is probably one of the biggest upsides for me.
Having a TEFL certificate feels like a career safety net. I know that this document qualifies me for in-person teaching jobs around the world and jobs online.
If anything happens to my current teaching job and income streams, I could pivot and start teaching somewhere else.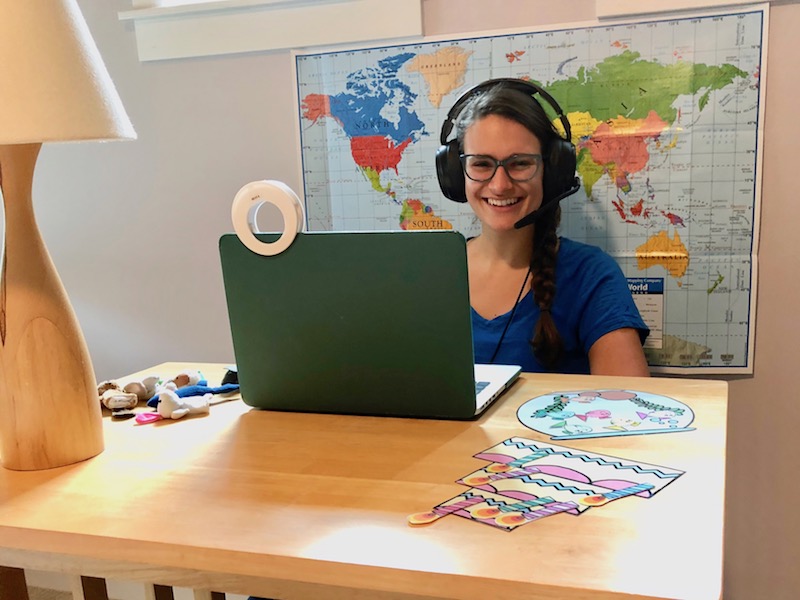 Having this security in the back of my mind allowed me to take risks and pursue a second untraditional career path as a blogger. I knew that if I couldn't make ends meet with my blog and online teaching job, I could always apply for an in-person teaching position abroad.
If you're looking for job security, a TEFL certification is a good bet.
13. If You Wanted, You Could Travel For Years
One of the best parts about a career as a teacher is that you aren't limited to one location. Since a TEFL certification is an internationally recognized credential, you could potentially teach in several different countries all around the world.
For example, maybe your first teaching job is a one year contract in South Korea. When that contract is over, you move to Taiwan to teach in Taipei and teach for two years there.
Next, you head to China to teach, then Japan. After that, you head to more tropical climates for a year in Costa Rica, then spend a few months teaching in Colombia.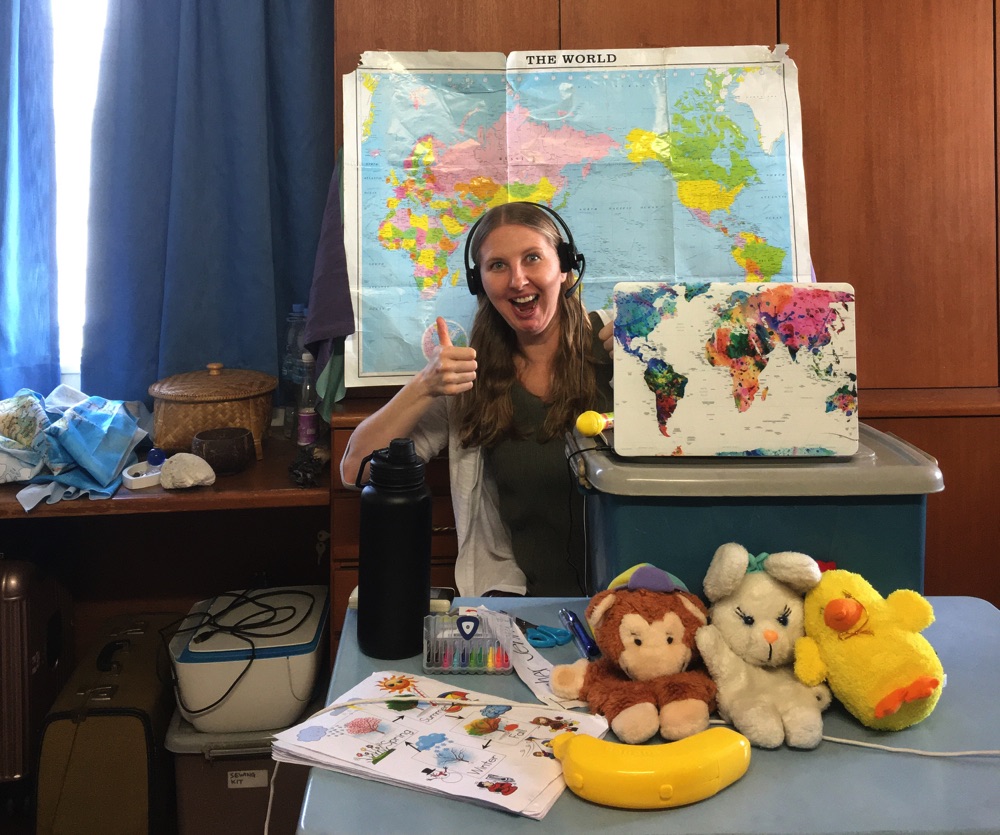 With a certification that is accepted almost everywhere, you could spend years travelling the world while actually making good money.
14. You'll Meet Like-Minded People
Even though my TEFL course was online, I was able to connect with dozens of like-minded teachers all over the world. The program I took had a large and active student base so I could find teacher friends in pretty much any country I visited.
When I went to Germany, I used the alumni Facebook groups to meet people in my town. Then I went to Bangkok and met a whole group of teachers within days of arriving.
Having those social circles built into my travels really helped me feel at home, no matter where I was in the world.
15. It'll Open You Up to a World of Possibilities
For those with itchy feet, having a TEFL certification can give you access to interesting travel opportunities well into the future.
For me, getting TEFL certified meant a fun online job, travel opportunities, new friends, and job security.
Whether you plan to teach online and work remotely or want to teach in-person in the country of your dreams, getting a certification is the first step to making that a reality.
Start Today!
I hope that this list of reasons helped inspire you to get your TEFL certification sooner rather than later. Stop putting it off! Completing my certificate was the best thing I ever did — it can't hinder, it can only help.
With all of the options online, it can be a bit confusing, have a look at these articles to help you choose the right course for you: 7 Best Online TEFL Courses For English Teachers, and if you're on a tight budget, 5 Cheap (and Legitimate) TEFL Courses Online
Note: The lead image in this article was sourced from Shutterstock.
Like This Article? Pin it!