So you've read our article about getting started teaching English in China, and now you have questions about the job itself. Here you will find the answers to your teaching in China questions, but if you finish reading and you still have more questions, you can feel free to comment below and we will get back to you ASAP.
Note: Teaching English was one of the jobs included in our epic list of 101 Best Travel Jobs. Check it out for more amazing jobs that you can do while you're travelling so that your trip never has to end!
There is no doubt that teaching English in China is a great job, but what makes it so great? What should you expect? What will you be expected to do? Here you will find the answer to those questions and many more.
[widget id="shortcodes-ultimate-2″]
1. How many hours will I have to teach? How much will I get paid teaching in China?
This will vary greatly depending on your contract and location but generally a good contract will pay you over 10,000 RMB ($1,455) / month and will require that you work around 20 hours / week. However, right now there are teaching jobs in China at the school we personally worked for, and they are paying between 16,000 – 20,000 / month. That's $2,325 – $2,910! Click here to learn more and to apply.
For more on hours, wage and more, see our Getting Started section.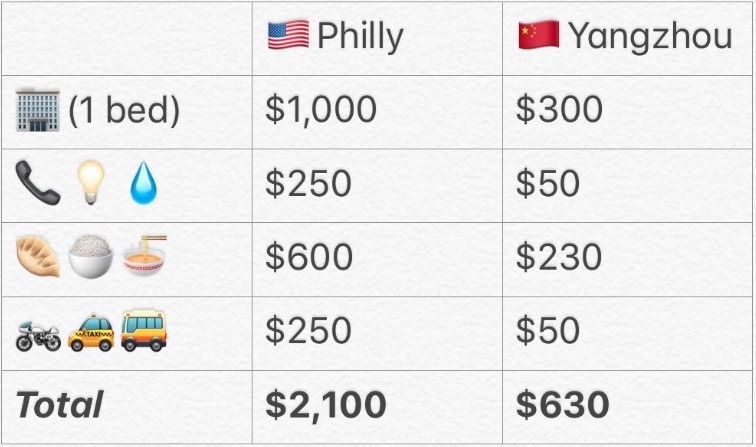 2. How many students are in a classroom?
The number of students in a classroom when you're teaching in China will vary depending on what kind of school you work for.
Public schools have as many as 50 students, while many private schools limit class numbers to around 12. You should ask the school how many students are in a class  before you sign the contract. Teaching English can be exhausting and if you are not used to controlling 50 students, you should probably search for a school with limited class sizes.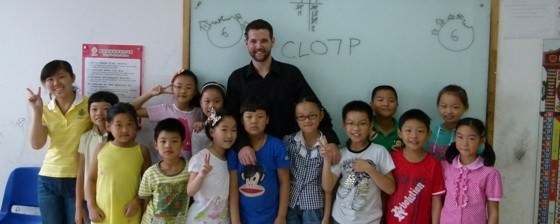 Not sure if you want to pack up your life and move to China? There's another option – you can Teach English online from home, or anywhere in the world! If you're from Canada or the United States, check out VIPKID and get paid to teach English online to Chinese students. If you're not from North America, don't worry, you can still teach online. Check out our article for details:
3. Is there anyone else in the class with me? Do I get help while teaching in China?
Generally there will be a T.A (teaching assistant) with you in every class that you're teaching in China. The T.A is NOT there to translate to the students, although they sometimes do as a last resort teaching method. The T.A is simply there to help you control the class, keep the kids in line and supply you with any teaching materials you may need before and during a lesson. The T.A's are your best friends so treat them well and  communicate with them to keep the class running smoothly.
4. How do I teach if I don't speak Mandarin? Is there a translator?
If you are teaching English in China at a reputable school (such as Shane English School), there will likely be rules in place to ensure the students learn in a 100% English environment. You will not need to speak Mandarin or translate the language to the students if you present it in such a way that they can understand.
For this, proper planning and use of realia can be crucial. If worse comes to worst, the students often have a separate Chinese class, where they are able to catch up on any language they did not understand in your class. There are two words you will find yourself calling out to your students frequently: "NO CHINESE!"
5. What is a lesson plan and how do I write one?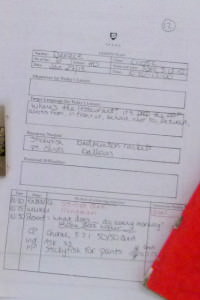 If you took a CELTA/TEFL/TESOL course, you should already have a firm grasp on writing lesson plans. Basically, a lesson plan is a detailed timeline of what you will teach in your lesson. There will likely be a beginning or "entrance" to your class, a warmer to get your students interested, a review of the previously taught material, phonics practice (B = banana etc.), an introduction of new vocabulary and language or grammar points (sentences).
The photo below is a lesson plan written for a primary class and although it's messy, it's concise and it follows the class structure required by our school. During your first week at your new school you will likely be offered a training schedule, where you will learn all of the basics of lesson planning, classroom management and the details of the curriculum that your school requires you to follow, as well as other helpful pointers that will aid you while teaching in China.
6. What other duties will I have besides teaching English?
This also depends on your school and contract, but if you're teaching English in China, you'll probably have to do more than just teach English. Many jobs will require you to do some promotion work, level checks, office hours and demos.
Promotion work is basically just going to a public place like a mall or a library (accompanied by your T.A) and use your foreign face as an ad campaign for the school. You will be expected to talk to kids, smile and maybe do some level checks for potential new students.
Level checks are basically just a series of questions that you will ask students before they start with your school, these questions are written down in such a way so that you can discover what level a student should start at, depending on which questions they were able to answer.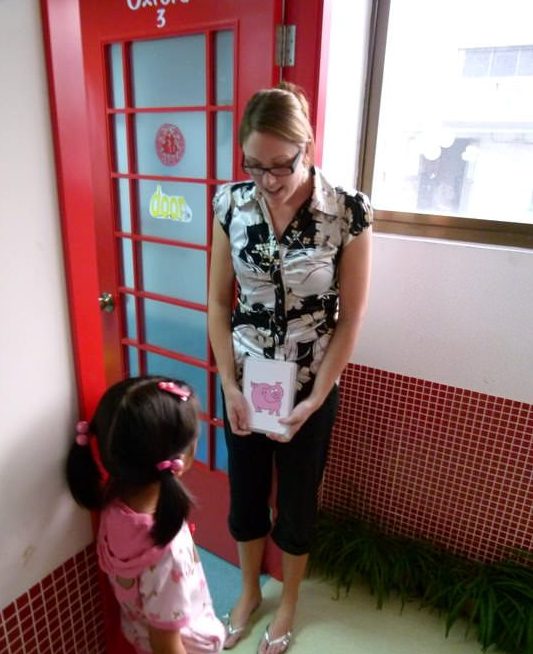 Office hours are basically just filler hours, if you've signed a contract to work 20 hours / week but there are only enough classes to have you teach for 15 hours then you will likely have to make up the extra time by hanging out in the office, doing level checks, writing lesson plans and doing demos.
Demos are classes created for parents to see what the lessons are like in your school before they pay the enrollment fee. It will generally just be a regular class with parents watching and if you're good, they will sign up and enlist their child with the school. NO PRESSURE!
7. How many paid holidays will I receive each year?
Again, this depends entirely on your contract, but generally speaking there are around 11 national holidays throughout the year, and most contracts will offer another 10 days on top of this.
So you will probably get 2 weeks holidays (including the weekends) and 1 day/month on average paid holiday. If you work for a school that shuts down during the Spring Festival then you may have as much as 5 weeks off, but this time may or may not be paid, depending on your contract.
8. Are there tutoring jobs available for extra money?
Yes. Once you have started teaching in China at your school you will probably learn about multiple opportunities for tutoring and other ways to make some quick cash. If you live in a place with few foreigners, your face will stand out and ultimately land you some good opportunities.
Most teaching contracts will require you to inform your employer of any extra tutoring jobs you pick up and almost all will forbid you from tutoring your own students or students that go to your school. Tutors usually charge between 100-250 RMB / hour. A better option, however, is to teach English online with VIPKid from the comfort of your apartment!
9. Will I receive a bonus for completing my contract?
Most likely, yes. Almost all contracts signed for teaching in China will include some sort of end of contract bonus. There are often flight reimbursements that can be as much as $1500 as well as retention bonuses (for keeping your students) and attendance bonuses.
10. Will I be required to work at outside locations?
This will depend entirely on your contract, but many schools do contract out their teachers to other schools in the area. Especially if you are teaching in a rural part of China where foreign teachers are few and far between. We personally had to work once a week at a nearby school for an hour.

Teaching in China – The Best Job!
We highly recommend this job to anyone who is looking to live and work abroad, while learning about a new culture. As I said above, Shane English School is currently hiring and they are offering a high salary. Click here to learn more.
[widget id="text-74″]
For more on Teaching English In China see:
TEACHING ENGLISH IN CHINA: INSPIRATION FOR CHANGE
TEACHING ENGLISH IN CHINA: GETTING STARTED FAQ'S
Like it? Pin it!
Disclaimer: Goats On The Road is an Amazon Associate and also an affiliate for some other retailers. This means we earn commissions if you click links on our blog and purchase from those retailers.