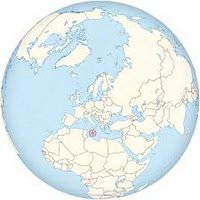 We ended up visiting Malta and living on this tiny, beautiful archipelago for 2 months and from our experience we've put together this epic guide for a holiday in Malta. Somehow this small rock bobbing in the Mediterranean Sea has managed to stay off the radar for most travellers.
Aside from some British holiday makers and a healthy expat community, Malta remains a place undiscovered by mass tourism when compared to other beach destinations in Europe.
But how? The islands have some of the oldest buildings ever created – the Hypogeum, Tarxien Ruins and the Megalithic Temples all have nearly 1000 years on Stonehenge and the Pyramids of Giza in Egypt!
There are a few lovely sandy beaches around the country, but more intriguing are the rock-cut salt pools that dot the craggy coastline, making the perfect place to swim relax in the sun.
There are numerous hikes, world-class diving, amazing concerts and shows, great food and of course, some of the friendliest people in Europe… if not the world.
Strong Catholic faith permeates culture, ethics and day-to-day life in Malta, but the younger generations still enjoy a good party and aren't afraid to indulge in the finer things in life. The language here is as unique as the island itself.
Based in an Arabic similar to that spoken in Lebanon, but laced with Italian, French and incredibly vulgar curse words, learning the local tongue is difficult, but fun and much appreciated by the Maltese.

Aside from green space due to overdevelopment on the main island, this place has it all and yet if you tell most people you're visiting Malta, their first question will be:
"Malta? Where is that?"
Get here before the word gets out, because if the world knew how fascinating this place was, it would be as crowded as Rome, Paris and Dubrovnik.
Jump To: Must-see Places | Must-Have Experiences | Off The Beaten Path | Pros | Cons | Transport | Visas | Health | Weather | MORE Malta BLOGS
How Much Will Visiting Malta Cost?
Overall Budget:
Backpacker: €58 ($65) /day for 2 people
Mid-range: €67 – €89 ($75 – $100) /day for 2 people
Top End: $100 – $1,000+ (€89 – €890) / day
Visiting Malta can be inexpensive and like some places in Eastern Europe (Bulgaria & Macedonia) your travel budget can range very widely. If you were to be on a super tight budget, you could get by on €58 ($65) / day for a couple or around €36 ($40) for a solo traveller.
This is if you're staying in the country's cheapest dorm rooms, eating local "street food" like pastizzis and kebabs all day, taking only local transport and hardly doing any tours or activities.
We lived off of around €75 ($85) / day for the two of us and that was a very comfortable mid-range budget. It included paying for a very nice apartment in Sliema going out with friends 3 or 4 times / week, cooking for ourselves and taking mostly public transport with the odd taxi.
This budget is not including the price of tours and entrances, so you could add that onto your proposed budget based on how often you plan to do activities.
Also, we were visiting Malta in the shoulder season and we had a long-term apartment rental. If you're visiting in high-season and renting an apartment or hotel short-term, you'd probably have to add about $50 / day onto this budget for a couple, simply because your accommodation costs would be so much higher.

At the top end of the budget scale, the sky is the limit. Sailing around the islands will cost around €445 ($500) / day for the whole boat including food and drinks, you can go diving every day, eat at restaurants where meals are €70 ($78) each and stay in luxurious hotels overlooking the sea for €980 ($1,100) + / night.
Whether you're a budget backpacker or a luxury traveller, Malta has something for every taste. Now I'm going to break down the budget even further into different categories.
[widget id="text-83″]
Accommodation Budget: Average €49 ($55) / night
Hostels:
You can typically get a dorm bed in Sliema, St. Julian's & Gozo for around €22 ($25), while a private single will run you around €49 ($55) and a private twin or double will be around €71 ($80) / night.
See: Top Hostels in Sliema and Top Hostels in St. Julian's or Top Hostels in all of Malta
Apartments:
We found our apartment through ShortLetsMalta.com and they have a great selection of properties around the country with no annoying fees and excellent service. They didn't change the door code after the previous tenant had checked out though, so make sure you tell them to do so! Other than that we had a good experience with them.

We hunted for apartments on AirBnB, Villas.com, VRBO etc, but they were pretty expensive. Booking.com had some pretty good deals in Malta & Gozo though, and we always like using their service.
See: Best Apartments in Malta on Booking.com
Hotels & B&Bs
Booking.com is probably the best place to look for cheaper midrange hotels, guest houses & B&Bs in Malta. There are only a few places around the island where you'll find a room for under $55.
In the midrange level there are about 40 or 50 hotels between $55-$110 / night and about 50 more in the $110 – $160 range.
If you're looking to spend a little bit more, there are lots of beautiful properties for around $220 / night or more.
See: Best Hotels, Guest Houses & B&Bs on Booking.com
Eating Budget: ($2- $10 / meal)
Big Money Saving Tip: Pick up the Malta Discount Card for huge savings on restaurant meals. There are some great restaurants included with discounts of up to 50%. Particularly, don't miss the half-off deal at the Country Terrace Restaurant in Mgarr on Gozo – truly an amazing bargain.
Eating can be very inexpensive for travellers visiting Malta and the food is fantastic. As mentioned earlier, if you're on a really tight budget you can get a pastizzi (flakey pastry filled with cheese and spinach, mushy peas or meat) for around 30 cents. Three of these things will fill you up.
You can also get cheap $6.75 kebabs from one of the hundred or so Middle Eastern and Turkish restaurants dotted around the island.
In restaurants, food is quite a bit more expensive, but keep in mind that Maltese portions are typically GIGANTIC, so you can share meals between 2 people. A bar-style meal of fish and chips or burger and fries probably won't cost you more than €10 – €12 ($11.20 – $13.50) at a nice waterside restaurant.
Traditional Maltese platters with cheese, meat, olives, sun-dried tomatoes, beans and bread are usually around €14 ($15.70) and can pretty much fill up two people. If you go for traditional rabbit stew or steak, you'll pay around €25 ($28). Fish meals usually come in at around €15 ($16.85).
Food in grocery stores is actually of very good value. Veggies are affordable and there's a wide variety of western and local foods. You will pretty much find everything you're looking for in Tower and Scott's grocery stores in Sliema and there are good supermarkets in most other major towns around the country.
Fresh fish is well-priced at fish mongers and fish markets around Malta. In Sliema, check out Azzopardi Fish Shop and Nana's Fresh Fish. Fish is between €10 – €23 ($11.20 – $25.80) / kg, king prawns around €16 ($18) / kg, scallops €21.50 ($24.15) / kg and oysters €9.5 ($10.65) / kg.
Entrance Fee Budget: ($4 – $40 /person)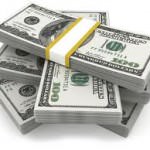 If you're a museum lover, most of your history browsing will be in the capital of Valletta, the Three Cities and on Gozo Island. Typically entrance fees vary between €3.5 and €30 / person.
The famous underground tombs of the Hypogeum is the most expensive site to enter at €30, but other sites like the Inquisitor's Palace in Vittoriosa, Għar Dalam in Birżebbuġa and the National Museum of Archaeology in Valletta will only cost you around €5 or €6.
See more costs for entrances and tours here.
Alcohol:
Alcohol is very inexpensive for travellers visiting Malta when compared to the cost in the US, UK and Canada. A Cisk (pronounced "Chisk") beer in a restaurant is usually around €2 – €2.50, but you can get beer for as little as €1.50 during happy hour. Cocktails are usually around €6 each, but many places in Sliema and St. Julian's offer 2-for-1 mixed drinks during happy hour so you can get a tasty cocktail for around €3!
Note: There are great happy hour spots along the seafront in Sliema and St. Julian's. Check out Cuba Bar in St.Julian's for half-off cocktails from 4 – 6pm (the mojitos are great).
A glass of wine in a restaurant is usually between €4 – €6, while a bottle will cost you around €12 – €20 for a cheap bottle of either local or import.
Surprisingly, locally produced wine and beer is typically the same price, if not more expensive than the imports because it's not mass-produced so there are high costs for manufacturing.
In the grocery store, you'll find extremely good deals. The cheapest bottle of wine we found was around €2. You can get a nice South African or Australian red for about €6.50 and a 6 pack of beer will cost you around €8.
Tipping: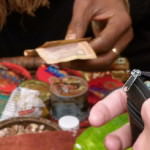 Some Maltese people are tippers, and some are not. Typically it is always nice to leave a little something on the table, but the notion that you're required to tip 10 or 20 percent does not apply here and you only have to tip if the service is good (which isn't often in Malta to be honest).
If you're like us and are from North America, don't bring your crazy tipping habits to Malta! The local wait staff is happy if you leave a few euros after a meal.
If you're in a large group that requires a lot of attention from the staff, you may want to leave a bit more. If you have tipping engrained in your soul and must leave a percentage every time you go out for a meal, make it 5 – 10%. REALLY! You won't be offending anyone and that is considered generous.
Money: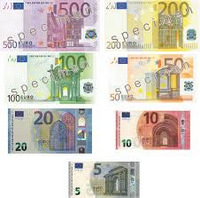 Current Exchange Rate:
€1 = $1.11 USD
As of December 31st of 2011, the currency in Malta is the Euro. Before that it was the Lira which was one of the strongest currencies in the world at the time and worth far more than the Euro.
There are cash exchange booths all around the country, you can take out cash from your credit or debit card at any of the Plus, Cirrus, Maestro or Union Pay ATMs around Malta. Visas are widely accepted at restaurants, bars, grocery stores and gas stations.
Even some small pastizzi shops and kebab shops will accept visa, but most of the time you'll be expected to pay cash at smaller places like that.
Must-See Places When Visiting Malta:
If you ever hear anyone tell you that Malta is a small place that doesn't need much time, don't listen to them! This tiny archipelago is absolutely crammed with history, natural beauty and fun activities.
We lived here for 2 months and missed SO much of what the country has to offer (mainly because we were doing less touristy things). You'll just have to pick a few activities that you don't want to miss and plan to come back time and time again.
I'm going to list the top sites, attractions and activities that you'll likely want to see while you're visiting Malta.
Jump To: Must-Have Experiences | Off The Beaten Path | Pros | Cons | Transport | Visas | Health | Weather | MORE Malta BLOGS
Valletta:
Population:

5,721 (2013)

Founded: 1500's
Day of Festa: August 3, February 10
Area: 0.87km²
Valletta is Malta's stunning limestone capital, UNESCO World Heritage City and the 2018 European Capital of Culture. Valletta is truly a historical site to behold. This is the least capitaly capital in Europe. Squished between two Mediterranean Bays, Valletta enjoys stunning views of Sliema in the North, the Three Cities in the south and the open sea to the east.
The entire interior is pedestrian only, so you can walk down narrow lanes, get lost in ancient gardens, peer over the fortified walls and gawk at century old churches and cathedrals without having to listen to the hum-drum of Malta's relentless traffic. And Malta has enough traffic for a country twice it's size, so Valletta – and other walled cities in the country – make for the perfect escape.

Not only can you get away from the chaos of city life, you can escape modernity completely and travel back in time. Passing through the massive "city gate", over a drawbridge and into Valletta is like stepping into a time machine. Almost everything in the capital has historical significance and with recent renovations and new bars opening up, it even has a nightlife scene these days.
Valletta is truly one of Europe's great cities and yet hardly anyone knows about it. Give yourself at least a full day to explore. Try to catch a show at Teatru Manoel, check out the Upper Barrakka Gardens, go inside St. John's Co-Cathedral and plan a night out at one of the many bars on Strait Street.
If you're really lucky, you may be here for "I Love MTV", a massive, free summer concert within the city walls. At the very least, you may arrive in the city after a victory from the local football (soccer) team when the place is alive with chants, horns and hordes of people partying.
Check out our Valletta Video!
Sliema:
Population: 16,854 (Mar 2014)
Founded: 1700's
Day of Festa: First Sunday after August 18
Area: 1.3 km²
At first sight, Sliema really doesn't have that much charm. Unless you're into busy traffic and overdeveloped clusters of white apartment blocks and seafront skyscrapers. But give Sliema a chance and it may just seduce you.
Take a few steps behind the main oceanfront boulevard (Triq it-Torri) and you'll feel more like you're in a traditional Maltese town, complete with colorful balconies and narrow back streets.
It's hard to completely avoid the busy traffic of Sliema because many of the most popular restaurants and bars are along the main street, but stepping back at least gets you into a quieter atmosphere.
Sliema makes for a great base for those visiting Malta. Valletta is typically too expensive, but Sliema is well-connected and has quite a few more budget accommodation options.
Almost all public transport routes around the island are accessible from Sliema, but will require you to change buses at the Valletta station. The Valletta station is just a 20 minute ride from Sliema and then most places are within an hour ride from there.

You can also take the ferry from Sliema to Valletta for €1.50 or €2.80 return (10 minutes). If you're heading to Gozo, there are a couple of buses that go straight from Sliema all the way to the ferries in Cirkewwa (without backtracking to Valletta).
If you're heading somewhere which requires a bus change at Valletta station, it's best to take a bus to Valletta rather than the ferry because the ferry terminal in the capital is far from the Valletta Bus Station.
From Triq it-Torri street in Sliema, there are dozens of boat tour companies offering everything from snorkel trips to sailing excursions around the island. There's so much competition here that you can usually bargain them down and save some money.
Check out our Sliema video, including the apartment and city:
The Three Cities:
Population: 10,000+ (Mar 2014)
Founded: Middle Ages (Birgu) to 1700's
Day of Festa: August 10 (Birgu), December 8 (Copsicua), September 8 (Senglea)
Area: 2.1 km²
The Three Cities of Malta include Birgu (aka Vittoriosa), Senglea (aka Invicta or Isla) and Cospicua (aka Bormla or Cottonera). Like many places in Malta, each of the cities has multiple names, making it pretty confusing!
Birgu has been settled since the time of the Phoenicians in the Middle Ages, but the current city dates back from the time of the Order of Saint John (of the famous Knights of Saint John). This was the capital city of Malta when the order of the knights arrived in 1530 and was the center of The Great Siege of Malta by the Ottoman Empire in 1565.
Needless to say, there is a lot of history in Birgu as well as in Senglea and Cospicua. Luckily you can easily visit all three within a day. From Sliema, there are many buses (stopping in Valletta) going to Birgu from where you can walk to all three cities pretty easily.
There are also numerous boat tours available from Triq it-Torri street in Sliema. They're around €20 to see all three cities from the sea (no land stops) and the tour takes around 2 hours. There are a lot of these tour companies on the main road in Sliema so you can usually bargain down to €15 or so.
Check out our 3 Cities Video:
Rabat:
Population: 11,497 (Mar 2014)
Founded: Middle Ages
Day of Festa: First Sunday of July; March 19; Second Sunday of June; First Sunday of September; Second Sunday of October; Nearest Sunday to November 11; December 8
Area: 10.27 mi²
The city of Rabat gets its name from Semitic origins and translates directly to 'suburb' as it was once the suburb of Mdina, the old capital city. During the 15th century, the area provided shelter for residents from relentless pirate attacks.
When the Order of St. John arrived in Malta, Rabat became a significant center because of its close proximity to Mdina, The Covent Schools and nearby farmlands. Today, Rabat is another nice city to walk around and you can easily see neighbouring Mdina as well during your visit.
Mdina:
Population: 292 (Mar 2014)
Founded: 2,000 BC
Day of Festa: Fourth Sunday of July
Area: 0.9km²
The gorgeous walled city of Mdina (aka Vecchia or Notabile or "A City Built By Gentleman, For Gentleman") is right next to Rabat and definitely should not be missed. Actually, the city has two distinct characters and should be seen both in daylight, and at night. Most Maltese people probably prefer the latter.
Definitely walk the walls of the city, check out "The Ditch" which is the emptied moat-turned-garden, and stop in at Fortanella Restuarant and Viunum Wine Bar for a tasty platter and some sundowner drinks.
Gozo:
The beautiful island of Gozo is worth at least a couple of days visit and should definitely be on everyone's Malta itinerary. There is a lot to see and do here including the stunning city of Victoria and its grand Citadel, the seaside rock formation of the Azure Window, the beach towns of Xlendi and Marsalforn and the incredible diving.
Gozo enjoys a "Goldilocks" position in the archipelago. Although geographically the northernmost point in the island chain, Gozo is the perfect middle ground between the bustling main island of Malta and super sleepy island of Comino.
This isn't is just right!
Check out our Gozo Videos:
Comino:
There really isn't much to do on Comino, but it's a beautiful little island and is home to one of the country's main tourist draw cards – The Blue Lagoon. This secluded little cove glows and impossibly brilliant hue of blue and attracts hundreds of people every day. You'll never have this place to yourself and the crowds can be insane, but it's worth checking out anyways.
We recommend visiting the Blue Lagoon as part of a kayak trip with Gozo Adventures. Sometimes the wind conditions won't allow you to kayak to the island though, but you can still do other amazing trips around Gozo.
Aside from the lagoon, there is only one hotel (expensive) on the island, but you can camp anywhere you want.
Must-have Experiences While Visiting Malta:
Meet The Locals:
A major highlight of our time visiting Malta was meeting the local people. By the end of our two month trip we had a great group of Maltese friends who welcomed us in like we'd known them forever.
Maltese people are extremely hospitable, they're always interested in travellers, they speak English very well (English is an official language of Malta), and they love to go out for wine and cheese platters!

In the bigger or more crowded cities like Sliema and Valletta, you may have a hard time stepping out of your tourist shell and actually making friends, but in Gozo and many of the small villages around Malta, you'll find that the locals are eager and willing to chat it up with foreigners.
If you're ever invited over to someones home, or asked to join in on a dinner somewhere, definitely don't miss it. Maltese people are funny, interesting and extremely friendly.
Experience a Festa:
Despite all of the "local" things we did, we never made it to a festa in Malta. If we tell Maltese people this, they tell us we're crazy. We definitely want to go back and experience one of these amazing village parties soon. These religious celebrations are usually accompanied by lots of food, fireworks, street parties, music, dance and all around fun times.
Every town, village and city in the country has at least one day of festa (sometimes 4 or 5 throughout the year) and the days coincide with the patron saint. Click here to search for a festa that's happening when you are visiting Malta.
Sample the Wine:
Wine production in Malta dates back two thousand years to the time of the Phoenicians and there are some very tasty varieties. Our absolute favourite bottle was the Marsovin Primus, but at €35 in grocery stores, we only had it when it was a free sample during our wine tour.
Some other great local blends include Gellewza (red) and Ghirgentina (white), as well as several international varieties.
The best way to sample the wine in Malta is to head out on a wine tour and we highly recommend including the Marsovin Wine Cellar in your itinerary.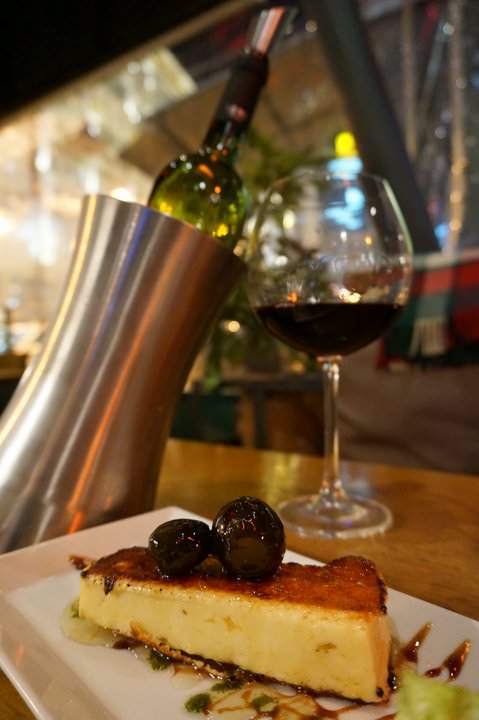 Jump To: Must-see Places | Off The Beaten Path | Pros | Cons | Transport | Visas | Health | Weather | MORE Malta BLOGS
Experience The Hypogeum:
The Hypogeum truly is an experience (which is why I didn't add it under "Must See Places"). Walking deep into the underground burial site that dates back over 5,000 years is a memory that will likely stick with you forever. The audio guides are a bit awkward to hold (bring your own headphones if you can), but they bring the place to life with interesting stories about the first excavations and about the people who once lived in this area.
Only 80 visitors / day are allowed in the Hypogeum. Don't miss out! You must book your tickets 2 – 4 weeks in advance. Click here to do so. Note: kids under 6 years old are not permitted inside the Hypogeum.
You should also visit the Tarxien Temples in the same day as the Hypogeum.
Combine these interesting temples with a trip to the Hypogeum and a walk around the city of Tarscen. The temples only take about an hour to explore and are very interesting.
Walk The Dingli Cliffs:
The Dingli cliffs are one of Malta's most impressive natural sites. Located just off the village of Dingli, on Malta's Western coast they stage the highest point of the Maltese Islands at around 250 metres above sea-level.
The cliffs are truly a majestic sight, particularly if viewed from a boat while cruising or sailing, but also from the top as the views are breathtaking. They overlook the small terraced fields below, the open sea, and Filfla, a small uninhabited island not far from the Malta mainland.
Do The Great Walks:
Visit Malta has put together some maps and sign-posted 7 amazing walks on Malta, while Visit Gozo Walks has created 10 walks. You can follow the trails and find your way using the maps they provide and the coloured signs, but sometimes the signs have disappeared or were never placed properly, so it's best to use Google Maps as a back-up.
Great Tip: You don't need data to use Google Maps offline (so you can even use it with an iPhone / iPad or other tablet). When you're connected to WiFi, open the app, zoom over the entire archipelago and then type "OK maps" into the search. Then click the "Download Map" button. The app will then allow you to access the map offline and even track where you are on the screen.
Dive (Or Just Visit) The Azure Window
The Azure Window is Malta's most iconic natural site (it's located on Gozo Island) and is the perfect place to walk around or dive beneath. That's right, one of Malta's best dive sites goes into the nearby blue hole, through a small cave and under the enormous stone arch of the Azure Window. Get here quickly though, experts say that the now-fractured arch won't last much longer.
Note: This is also the location for one of the Game Of Thrones episodes.

Marxaxlokk Fish Market
Every Sunday from around 9:00am – 2:00pm there is a wonderful (and touristy) fish market in Marxaxlokk. To get there, take bus #81 or #82 from Valletta. Note that the buses are usually lined up on the market day so you may have to wait a while.
See Traditional Dance
A great place to see traditional dress and dance while you're visiting Malta is at Ta' Marija Restaurant (Constitution St, Mosta MST 9058, Malta). For €50 per person you can get an All Inclusive Evening with a 4 course Maltese Feast Menu, free-flowing local wines, mineral water and coffee and return transport from Valletta or Sliema.
The food here is a bit average but the atmosphere is fun and the music, dance and dress is very interesting. Shows are on Wednesdays (April – November) and Fridays (year-round).
Ta Marija has become pretty touristy nowadays, but you'll still find the occasional Maltese person enjoying the show, usually if they have a relative or friend in town.
Go To a Concert / Event
Valletta is definitely the best place to find events. With symphonies and plays at Teatru Manoel, The international fireworks festival around the country, I Love MTV in the summer and numerous other concerts and street parties, you'll probably be able to enjoy some kind of festivities in Valletta during your visit.
Sometimes there are also events going on at The Ditch in Mdina or in Sliema. Check out the Malta Facebook Group to find out about fun things going on during your visit.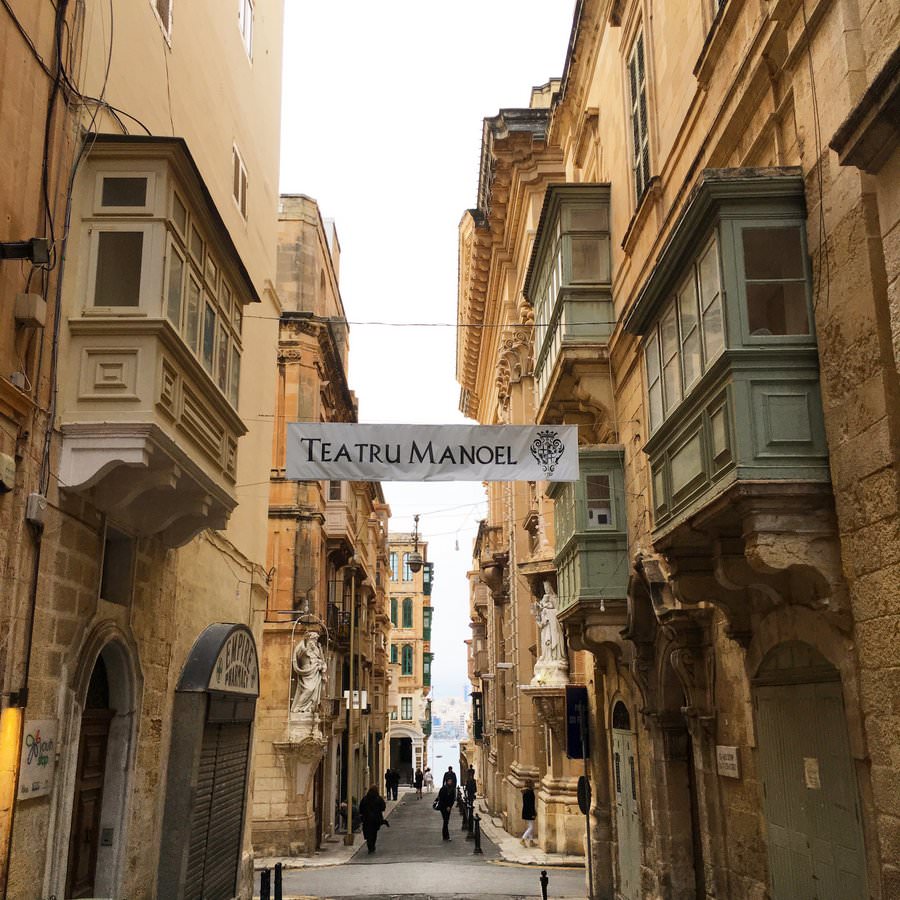 Watch Sunset On The Rocks
This is best done from Sliema, Valletta or the Dingli Cliffs. Bring a picnic with some wine and snacks, sit on the rocks next to the sea and watch the sun set. Malta has beautiful sunsets and you should try to see them every night!
Hit The Beach
While most of Malta's coastline is rocky, there are some beautiful beaches on all three islands. Some favourites include:
Best Beaches on Malta Island:
Best Beaches on Gozo Island:
Best Beaches on Comino Island:
The Blue Lagoon
San Niklaw Bay
Swim in the Salt Pools
When the British were in Malta, they carved pools out of the soft rocks, particularly around the northern end of Sliema. These pools used to have small shacks built over them to provide shade and privacy for female bathers, but today they make for the perfect place to swim and jump into the sea.
There are dozens of pools to choose from ranging from 6 – 15ft deep and most of them even have ladders or rock-cut stairs for easy access. On hot days, the rocks around Sliema are crowded with people, but you'll always find a place to sit and enjoy the sun.
Go To a Wine Bar
There are numerous wine bars around Malta, and all of them offer a variety of local and imported wines, as well as appetizers (like the enormous Maltese Platter). Wine bars are a great place to enjoy the evening and meet some locals. Our favourite was Fra Giuseppe in Balzan.
Must Try Dishes When Visiting Malta:
The food in Malta is as tasty as it is over-portioned. You've never seen such huge mounds of food served to you at restaurants, but it all tends to be delicious.
The traditional pastizzis, Lampuki Pie (fish pie), Rabbit Stew, Bragioli (beef olives), Kapunata, (Maltese version of ratatouille), and widow's soup aren't exactly the healthiest concoctions, but they're cooked with love and when done right, are bursting with flavour. There's also a huge Italian and British influence here, so if you're craving some fish n' chips or pasta, you'll find it.
Rabbit Stew:
You probably haven't really eaten in Malta until you've tried their famous rabbit stew. I personally am not really a fan of rabbit, so it wasn't something we often ordered (although I tried it 3 times), but our Maltese friends and likely most visitors would agree that it's a delicious dish.
Maltese Platter:
Without a doubt, Malta is to a meat and cheese platter what Italy is to pasta. They simply have the best platters in the world. Typically served with a variety of meat and cheeses, olives, biggilla (Maltese bean dip), broad bean salad, biscuits, sundried tomatoes, and a variety of other delicious antipasti style munchies, no platter can really compare.
In some restaurants the platters are so big that even if you have a table of 6 people, you may be too full for dinner.
Pastizzi:
Not technically a dish, these tasty little pastries are typically stuffed with cheese and spinach, mushy peas or meat and veggies. You can get them for less than 30 cents at pastry shops and they're surprisingly filling (if you have 2 or 3).
Some Restaurants Not To Miss:
Visiting Malta – Off The Beaten Path:
It doesn't take much to get off-the-beaten path when visiting Malta. Just a few steps from the major tourist trail and you'll find yourself away from most other travellers.
For easy trips into the unknown, do The Great Walks of Malta or just get lost in one of the many walled cities. Keep in mind that "off the beaten path" in Malta relates strictly to the amount of other tourists as on this tiny island chain, you're never far from developement and traffic.
The best way to truly get off the beaten path is to make local friends. Maltese people know all of the best secret spots and they're usually eager to share them with visitors.
Jump To: Must-see Places | Pros | Cons | Transport | Visas | Health | Weather | MORE Malta BLOGS
Crazy Horse Cave:
So you want to go somewhere that few travellers ever see? We'll give you this one secret but you have to keep it to yourself. Located in the hills near Bahar Ic-Caghaq, the Crazy Horse Cave is a giant opening in the side of a cliff that has commanding views over nearby farmlands and on to the Mediterranean sea. This place is great for picnics, barbecues or just to hike around during the day. Don't tell anyone we told you about it!
Great Walks in Gozo
While some of the walks on the main island are a bit worn, many of the paths on Gozo will bring you right out into the countryside, through small villages and away from tourists.
Pros Of Travel in Malta: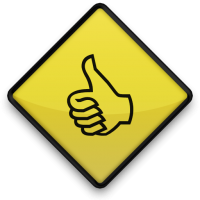 You're planning a trip to an amazing place and there are many pros to travelling Malta. Travel is very personal and different for everybody, so you'll probably find many more positives when you're here. We've only listed a few.
Jump To: Must-see Places | Off The Beaten Path | Cons | Transport | Visas | Health | Weather | MORE Malta BLOGS
Cheap Booze!:
You've gotta love having a bottle of wine in a restaurant for under $15! Beers are also cheap and you can basically drink all day in Malta without breaking the midrange budget (not that you should drink all day…)
Safety:
Malta feels very safe to travel in and indeed, there have been little or no instances of violence against tourists. The locals will help you every step of the way and the country feels very secure and easy to travel in. The only time you may run into trouble is late at night in St. Julian's, but even then it will probably be another drunken tourist that you clash with.
Great Roads:
If you rent a car for the duration of the time that you're visiting Malta you'll find that the roads are well signed, nicely paved and easy to navigate (finding parking is difficult though, and Maltese drivers are quite aggressive). I wouldn't try to get anywhere during morning or afternoon rush hours though because the main island of Malta is one of the most vehicle-congested places in the entire world.
Amazing People:
We say this about a lot of places, but Malta truly has some of the friendliest people that you'll find anywhere, especially when you visit the smaller towns. If someone approaches you in Malta, they aren't likely looking for anything from you (unless they are begging for money), they are probably just interested in you and why you decided to visit their country.
Maltese are a proud people but they will be the first to address faults in themselves, their country or their lifestyle. They are honest, kind and have a great sense of humour. If you visit Malta and don't make any Maltese friends, you have to go back!
History:
Malta is home to the oldest manmade standing structures in the world, has had an incredible history and displays it proudly in all of its walled cities and ancient ruins. Where else can you explore temples that are 1,000 years older than the pyramids of Giza?
Excellent Public Transport:
Do yourself a favour and download the Google Maps app before heading to Malta. It lists all of the buses and timetables so that you can get anywhere you want on the island without having to ask directions (although if you do, the locals will be happy to help).
The bus system is cheap and very efficient. You may have to wait 20 minutes sometimes while your bus driver has a smoke or sneaks off for lunch mid-journey, but other than that the public transport is pretty much flawless for travellers.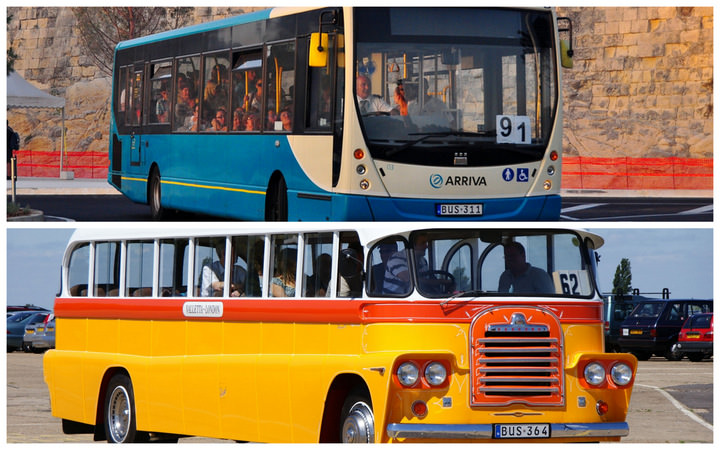 English Language:
The Maltese language is fascinating, but it's pretty hard to pronounce and remember the words, so travellers will rejoice to learn that English is an official language and most Maltese people can speak it well.
Cons Of Travel in Malta: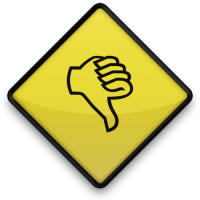 Like anywhere, there are a few cons to travelling Malta. It's a fantastic tourism destination, but it's not perfect.
Jump To: Must-see Places | Off The Beaten Path | Pros | Transport | Visas | Health | Weather | MORE Malta BLOGS
Smoking:
Luckily, many restaurants and cafes won't allow smoking inside, but that doesn't mean you can avoid inhaling cigarettes completely. Outside patios are a smoking zone and everyone seems to light up constantly. Sometimes the separation between smoking and non-smoking is an open door, so really, it can be hard to avoid. Smoking can happen on the buses also.
Busy Busy Busy:
This only applies to the main island of Malta (as Comino and Gozo are pretty quiet), but Malta itself is hugely over-developed. Flying over the main island looks like flying over a pile of white matchboxes – so crowded are the sky scrapers and apartment blocks.
Luckily on the ground Malta still has some quiet areas with beautiful (although desert-like) nature and some quiet back streets.
No Trees:
Our Maltese friends once told us of a visitor they had from Germany who kept complaining that there were no trees. There reply was: "Of course there are no trees! This is Malta!". It's true, the proximity to the African deserts and the limestone foundation of these islands means that there is hardly a tree, river or green space in sight.

That doesn't mean it's not beautiful. The rocky coastlines, deep canyons and limestone coloured cliffs make for some truly breathtaking sights in Malta, but don't expect forest, jungle and waterfalls.
Bad Tasting and Unhealthy Tap Water:
Now we're kind of reaching for cons, but one annoying thing about living, travelling and visiting Malta is that the water is borderline undrinkable from the taps. They use a lot of chemicals and while some people do drink it, it is definitely not healthy or tasty.
Okay, enough about the cons. Let's get back to the best parts of the country!
The People in Malta:
The people you encounter while travelling through a country can have a profound impact on the way you view a destination. Not only the local people, but the types of other travellers as well. Visiting Malta is no different!
Visiting Malta – Types Of Other Travellers:
Even though Malta is far less visited than places like Italy, Croatia and Slovenia, it still gets its fair share of holiday-makers in the summer months.
Typically British and Baltic partiers stick to places like Sliema and St. Julian's, while older British tourists and expats can be found around Sliema and travelling to the historical sites.
In the off-season, most foreigners you see are retired and over the age of 60. It's quite obvious in the winter months that Malta is a place for retirees.
Visiting Malta – The Locals:
What else can we say about Maltese people that we haven't already said in this guide? We made so many great friends while we were there and we are still in contact with most of them today.
We loved their language, their culture, their love for life and their pride for their country. Some of them are extremely religious, but we usually attracted the non-religious Maltese people and never felt like religion was pushed on us as it is in some places.
But the Maltese are defined more by their love for life than anything else (well, also by their love for Eurovision). No matter how busy their lives are, they always try to make time for friends, family and of course, food (Maltese suffer from some of the highest obesity rates in the world).
They take pride in their amazing culture, history and language, the latter of which is completely unique to the island so can be used as a secret code for Maltese travelling abroad. Maltese people are as unique as their country and they make great friends.
Religion in Malta:
Malta is one of the most religious countries in Europe with over 98% of citizens being Roman Catholic. Their strong grip on faith is perhaps due to their history of war against the Islamic Ottoman Empire and countless invasions, as well as the presence of the Order of St. John in the 1500's.
There are 359 churches (313 in Malta and 46 in Gozo), each town has a patron saint and most Maltese use religious phrases in their day-to-day speech like "Bless you", "praise god" etc. You can't help but to notice that religion is strong in the country and the people are proud of their religious beliefs.
Language In Malta: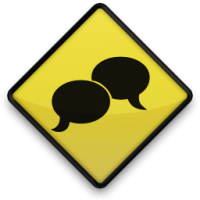 The language in Malta is called "Maltese" and is deeply rooted in Arabic, similar to that spoken in Lebanon. It also has a lot of English, Italian and French influence. Listening to a Maltese person speak, you'd hear the familiar glottal stops and sharp 'H' sounds of Arabic, but laced with enough English words that you may be able to get the gist of the conversation without actually knowing any Maltese.
Some Handy Maltese Phrases To Know: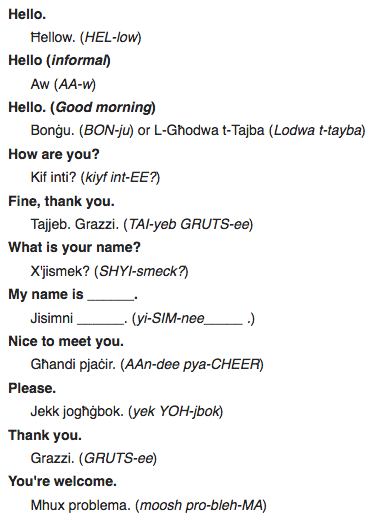 Find more phrases here.
Getting Around In Malta: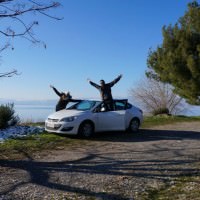 While you're visiting Malta, you probably won't complain about the public transport system because it's very reliable. While you can rent a car for around $20 / day and it is a great way to see some of the harder-to-get-to places. But, the roads are a bit crazy, and finding parking can be difficult. Buses and ferries can get you pretty much anywhere.
You can take a bus from Sliema to the ferries in Cirkewwa and on to Gozo, and the tickets are transferable for 2 hours so you can use them again in Gozo to get to your hotel.
You'd be crazy to try to navigate the public transport system without the Google Maps app, which truly makes getting around the islands a breeze.
Note: While you can use basic map and GPS functions in the Google Maps App offline by downloading the map, you'll need data or wifi to look up directions and bus timetables within the app.
Getting In & Out of Malta:
There are a few ways to enter and leave the island nation of Malta. The country is so close to Sicily that many Maltese and Italians travel back and forth by ferries during the long weekend. Most travellers however, will likely arrive by air because flights within Europe tend to be so cheap.
By Air:
The only airport in Malta, Malta International Airport (MLA) serves Europe and the entire Maltese archipelago.
The airport serves 3 million passengers each year and is just 3.1 miles (5km) from the capital city of Valletta. It's the main hub for Air Malta and is also a small base for Ryanair. Many international airlines have flights to Malta International Airport from across Europe and beyond, especially in summer.
Although small, the airport is well-equipped – it won Best European Airport of the Year in 2010 in ACI's airport quality survey.
If you're looking for a combination package of flights and hotels at good prices for your Malta holidays – ChoiceHolidays.eu offer a great search engine.
Main Airlines:
Above list from Wikipedia.
By Sea:
Virtu Ferries runs frequent ferry routes between Malta (Catania Port) and Sicily (Pozzallo Port). Fares vary based on season, but in the peak season you'll pay €131 for a return journey and €107 for one way (children €83 and €66 respectively). The journey takes around 1 hour 45 minutes and is typically pretty easy.

Jump To: Must-see Places | Off The Beaten Path | Pros | Cons | Health | Weather | MORE Malta BLOGS
Visa Regulations For Visiting Malta
:
Malta is within the Schengen Area which includes 22 European Union member states and four non-members who are members of EFTA: Iceland, Liechtenstein, Norway and Switzerland. Bulgaria, Croatia, Cyprus and Romania are not yet part of the Schengen Area but, nonetheless, have a visa policy that is based on the Schengen acquis.
The 90 day visa-free travel is valid for 180 days, so if you are in for 30 days, out for 30 and back in again for 30, you'll still have 30 days left after that. The visa is multiple entry and time accrued while you're outside of the area doesn't count against your stamp. After you've used up 90 days, you must remain out of the Schengen Area for 6 months before returning to get another 90 day visa.
Citizens of the below 58 countries are granted visa-free travel for 90 days within a 180 day window in the Schengen Area.
For more Schengen visa info, click here.
Health In Malta: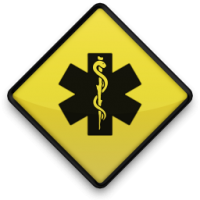 There is a very low risk of contracting any serious disease for those visiting Malta. Doctors will recommend that you have your routine vaccinations, but in general the sanitation and health care in Malta is very good.
The water is safe to drink (although it's chemical laden and not tasty) and the food preparation methods are very good, with high standards and clean kitchens.
[widget id="text-84″]
Jump To: Must-see Places | Off The Beaten Path | Pros | Cons | Transport | Visas | Weather | MORE Malta BLOGS
Phone & Internet In Malta: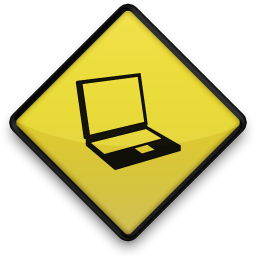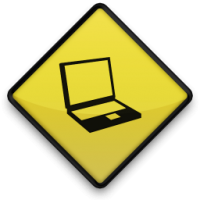 The internet in Malta is superb. In most hotels and apartments you will have download speeds of around 20mbps when running a speed test, which translates to around 2mbps of actual peer-to-peer downloading speeds.
There is little or no internet censorship in the country and data is also very fast and reliable.
Vodofone is one of the top providers and as a traveller, you'll likely by a SIM card (€15) and pay as you go. The pay-as-you-go plans with Vodofone are as follows: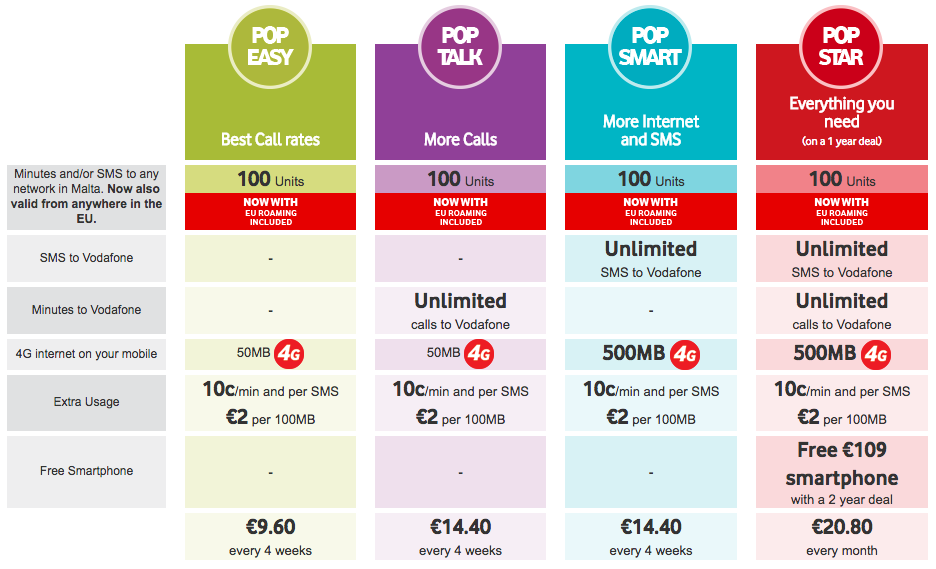 Movies & Books About Malta:
Movies:
There are few great movies about Malta, but countless movies were filmed in the Malta, which is no surprise given the imposing cliffs, majestic harbours and fascinating historical sites.
Previous Engagement (2006): A married woman (Juliet Stevenson) goes on vacation and spends some time visiting Malta to keep a date she made 25 years earlier with her first lover (Tchéky Karyo).
Shimshar (2014): Theo's first trip with his Maltese seafaring family goes terribly wrong when the ship sinks while Alex, a medic on a Turkish merchant vessel, helps rescue African migrants.
Books:
The Great Siege of Malta: In the spring of 1565, a massive fleet of Ottoman ships descended on Malta, a small island centrally located between North Africa and Sicily, home and headquarters of the crusading Knights of St. John and their charismatic Grand Master, Jean de Valette.
Lonely Planet Malta Guidebook: Our favourite series of guide books, Lonely Planet Malta and Gozo has great info.
When Is The Best Time To Visit Malta?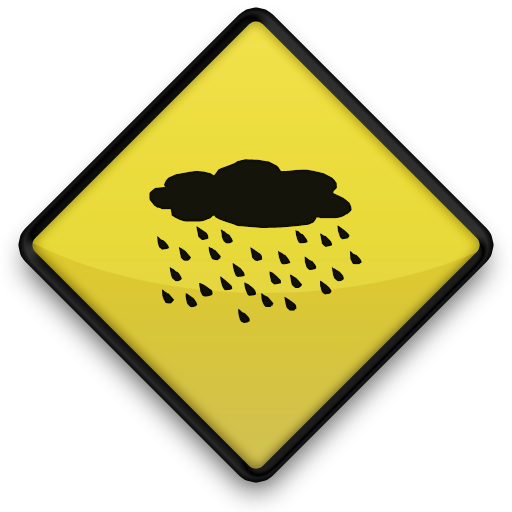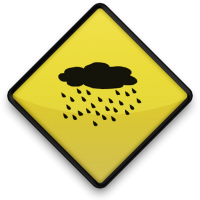 Any Time.
You can really visit Malta at any time. We visited in the shoulder season from the end of March until the end of May and we had great weather. When the sun was shining, it was very hot, and on cloudy days we needed a light sweater or wind breaker.
In the dead of winter, temperatures average lows of 13°C and highs of 16°C, while in the middle of summer, it's not unusual for the mercury to break the 40°C mark. Summer heat can be oppressive and most locals head straight for the beaches or out on the water at these times.
The absolute best time to visit Malta (for weather) is in the fall (September – October), when the weather cools, the sea is still warm from the summer heat and some of the crowds have left. The second best time is Spring (May – June). The sea is a bit cooler and hasn't warmed up yet during the spring, but it's still swimmable and the weather isn't too hot.
Jump To: Must-see Places | Off The Beaten Path | Pros | Cons | Transport | Visas | Health | MORE Malta BLOGS
Overall Rating:
Malta is a hidden European gem and we can't believe that more travellers don't talk about this place. Valletta and the island of Gozo were so beautiful that we kind of wished that we chose to live in one of those places for our two month stay. Valletta just didn't have affordable apartment options and we didn't know how wonderful Gozo was until we visited.
The many walled cities, the tasty wine bars, the fun night life, the history and most of all, the people, made Malta a place that we'll never forget.
The country is easy to travel, safe and extremely fun. We will definitely be back one day.
GOAT NOTE: Rating a country is completely subject to one's own opinion, so any rating system should be taken with a grain of salt. Travel is personal and your experience will differ from ours. The star rating above is based solely on our personal experience and in no way attempts to evaluate Malta as a whole.
Jump To: Must-see Places | Off The Beaten Path | Pros | Cons | Transport | Visas | Health | Weather | MORE Malta BLOGS
[widget id="text-60″]
Like This Article? Pin it!