If your travel wishes exceed your budget, don't toss your passport aside in frustration. Instead, create a monthly budget and develop a plan of action to save your way to the destination of your dreams.
Here are 10 tips to help you save money for a trip, whether you want to hop around the globe for a year, visit a world capital for a week of food and culture, or hit up an exotic beach destination for some much-needed down time.
Create a Budget
Find the right method to manage your money, whether it's old-school, like a notebook or paper envelopes earmarked for various expenses, an Excel spreadsheet, or online tools offered by Mint and other sites, Lars Peterson writes in U.S. News & World Report Money.
Budgeting is also a manner of thinking, "Do I really need this?" If you have to second guess yourself when making a purchase, it usually means it's not a necessity. Be smart and consider the end goal of traveling to your dream destination.
READ MORE: 10 Travel Tips For Saving Money
Start Saving ASAP
Each pay period, transfer a set amount of cash to a savings account after deducting for rent, utilities, food, and other necessities, suggests travel blogger Kate McCulley. At the end of each month, transfer any leftover cash from checking to savings. Automating this process will assure that you actually get that money into your savings account each month.
Remember, too, that there are monthly bills you pay that you might be able to negotiate down, freeing up more cash to filter into your savings. According to TheSimpleDollar, one simple phone call can help you pay less toward the things you hate spending your hard-earned money on, rather than cutting back on the things you love (like your morning coffee and bagel).
Things like your car insurance, monthly rent, credit card interest, internet bill, and cable can all be negotiated, saving you far more in the long run than just cutting out that $3 coffee.
Save Big by Cutting the Little Things
If your negotiation skills are rusty, or if you've already talked your bills down as low as they can go, you can cut back on the little things for some extra spending money for your trip. You can easily save $100 or more a week by adjusting your lifestyle.
Start with your $5 daily coffee fix and then keep cutting: fewer dinners out, no more cable, no more glossy magazines, drinks at home instead of at a bar, fewer takeout meals, etc. Wherever you spend money on non-essentials, either stop completely or ease way back.
Live Like a Minimalist
If you're really thinking big with your travels — such as an around-the-world adventure or a move to Mexico for three months to brush up on your Spanish — consider doing the following:
Get a roommate
Give up your apartment and sub-let a space with roommates
Rent an extra room via Airbnb
Sell your car (Yes, say goodbye to good old Petunia, your first love.)
Move in with your parents, a sibling, or another relative who will charge you little or no rent
Choose the Right Travel Credit Card
Apply for a travel-oriented credit card that offers the best combination of sign-up bonus miles or points, the lowest interest rate, and no foreign transaction fees. This Ultimate Guide to International Travel suggests a few travel credit cards that offer these features (and are favorites among several experienced world travelers).
Pick a Cheap Destination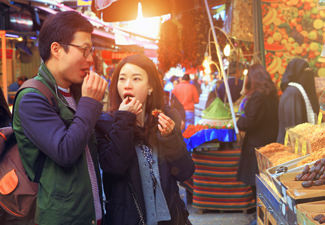 If you want to stretch your travel dollars, avoid pricey destinations like Western Europe or Japan. Instead, pick more affordable places like Thailand, Greece, or Central America, where it's possible to travel on $30 a day, according to travel blogger Nomadic Matt. Food and lodging in some of the cheaper destinations in Southeast Asia and Central America will cost you around $15 a day each, on average.
In addition to choosing a less expensive destination, plan to walk or use public transit as much as possible while there—you won't have to save as much for the transportation portion of your trip. Utilize the locals and the town supermarkets as well—this will save you big time during your trip and allow you to get to know the culture and language.
"Zig" with Your Itinerary
If you've dreamed about going to Italy, consider the cheaper option of Greece. Instead, of Mexico, travel to Guatemala. Substitute Budapest for Italy- etc.
"Travel counter to the prevailing trend," Nomadic Matt writes. "Zig when everyone zags. If people are going in the summer, you go in the spring or winter. Skip the popular destinations and head off the beaten path a bit."
Get on the Couchsurfing Network
Join Couchsurfing as a host to build a network of people with whom you could potentially stay for free and find out if this aspect of the sharing economy is right for you, Nomadic Matt says. It never hurts to be a little more social.
Subscribe to Travel Newsletters
Count this as a form of pre-savings or stretching your budget: more is always better when it comes to travel information. Subscribe to everything from airline newsletters to last-minute deal sites. You never know where or when the right deal might surface for your budget or interests.
Make Extra Money
Do you ever find yourself with extra time on your hands? Perhaps you could use that time sitting in front of the television or lying around on the couch for something more productive. Look for ways to boost your income, whether you can freelance in your current profession, grab some shifts as a server, bartender, or barista, sell goods through Craigslist or other online marketplaces, or rent a room through Airbnb. Time is precious, and using it wisely can help you save money faster and more effectively.
There are even some smartphone apps that can help you make a little extra money – some that can earn you cash just for indulging in things you're already enjoying, like shopping or even listening to music.
What are the ways that you make money for a trip? Share with us in the comments!
Author's Bio:
Bree Weidman is a Marketing Specialist for Tokio Marine HCC – MIS Group, a full-service insurance organization offering domestic short term and travel medical insurance products to international travelers worldwide. Though she's been writing her entire life, Bree has been a contributing author to the MIS Group blog for about a year now, covering topics paramount to global adventurers: health, safety, culture, and insurance, to name a few. When Bree isn't writing, you'll likely find her daydreaming about her next international vacation!
Like this article? Pin it!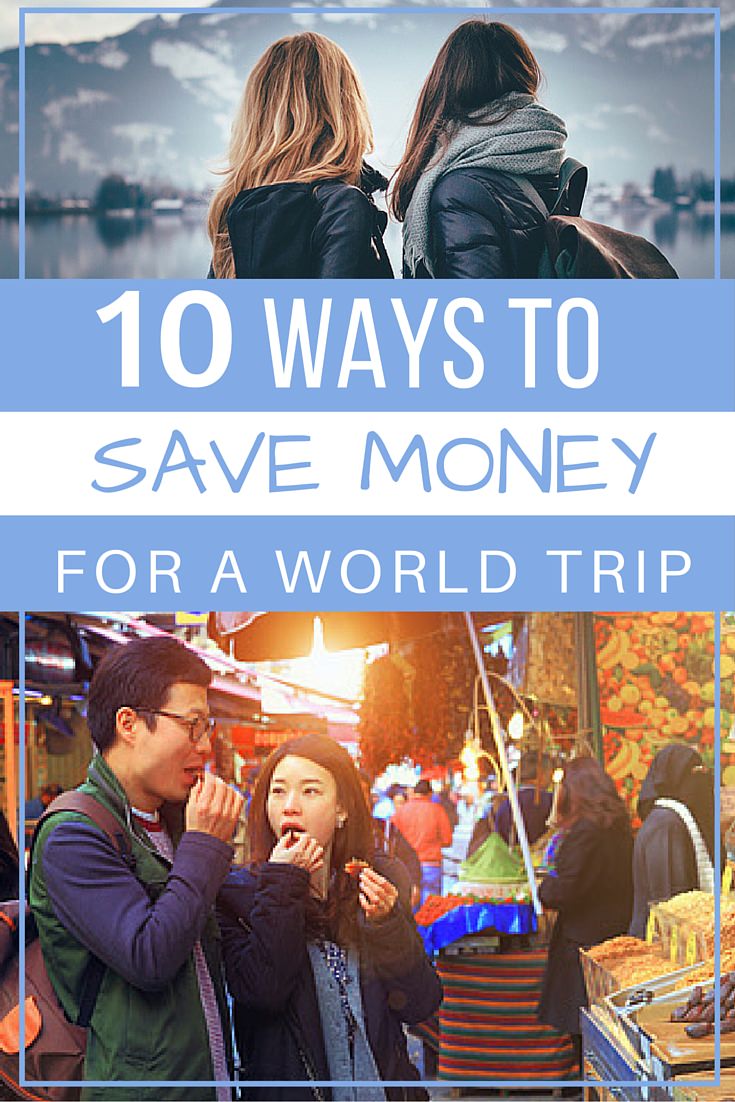 Disclaimer: Some links in this article are affiliate links, which means that if you purchase through them, we receive a small commission. This will never cost you extra and in many cases you receive a special discount. We appreciate your support!