Paris is often described as the most romantic city on earth, although its more prominent nickname is "la Ville Lumière" meaning "the City of Lights". It comes from the leading role Paris played in the Age of Enlightenment during the 18th century in Europe, as well as being one of the first cities in the world to adopt street lighting.
Both of these facts point to what a culturally rich and historically significant city the French capital is. But neither do it justice in explaining just why it's one of the most seductive and exciting places on earth, loved and visited by millions each year.
From the unrivalled art galleries and magnificent architecture, to the world famous cuisine and sweeping, tree lined boulevards, Paris is deservedly one of Europe's most inspirational cities. And, of course, who can resist that sexy French accent! There are numerous amazing places to visit in France, with Paris being one of the best. Here's how to enjoy an awesome Paris getaway.
Also Read: Looking for cool and funky apartments to rent in Paris during your stay? Check out our post of the Best Paris Airbnbs for all budgets.
Things to See and Do
Paris is packed full of world renowned, must-see attractions – many of which are free – and though it's impossible to name everything in one place, here are the top things to see and do:
The Eiffel Tower
Though it's gone on to become the symbol of Paris, the Eiffel Tower was in fact originally designed as a temporary construction, built in 1889 for the World Fair. It's been one of the top tourist attractions in the country ever since and welcomes around 7 million visitors a year.
Whether you climb the 1,665 steps to the top, or catch the lift, it's all about the views when you arrive. Looking out across this vast metropolis from the knee-trembling 276 meters is a truly incredible experience.
A Trip Down the Seine
The Seine is the stunning river that flows through the very centre of Paris, and a cruise between its banks is one of the best ways to get an alternative view of the city. Whether it's a romantic private boat trip or a luxury dinner tour, floating aboard one of the many vessels that runs up and down the Seine with a glass of champagne in hand is not to be missed. At night it's possible to see this charming city living up to its nickname, illuminated with multi coloured lighting.
Shop 'till you Drop
Paris is known for its chic sense of style and as being one of the main capitals of world fashion, with dozens of household name designers calling it home. As a result, it's also one of the best places to shop for clothes, so get ready to shop until you drop.
The Champs Elysees is the most popular shopping road in the city and many large high street brands have their flagship stores here. Rue Saint-Honoré is home to more of the big fashion houses such as Versace and Prada, as well as many smaller, lesser known boutiques. If you're a shopping fanatic then have your wallet at the ready and strap in for an exhausting day.
Le Louvre & Musée d'Orsay
You are spoilt for choice when it comes to art galleries in Paris, as it is home to hundreds of spaces displaying some of the most extensive collections you'll find anywhere in the world. Whether you're into modern art or the works of classical masters, Paris has you covered.
Le Louvre is the most visited gallery in the world, and the the former royal palace where it's found is equally as famous as the paintings inside. Musée d'Orsay focusses largely on French artists and on display you'll find painters like Monet, Renoir and Gaugin.
Notre Dame Cathedral
This gothic Catholic Cathedral is arguably as famous for being the setting for the popular novel and subsequent Disney adaptation, The Hunchback of Notre Dame, as it is for its striking architecture. The imposing building is a spectacular architectural achievement, especially when you consider that it was built over eight centuries ago.
Inside, it's vast and haunting with stained glass windows showering it in magnificent, coloured light. Climb the towers for great panoramic views as well as a closer look at the bells and gargoyles that decorate them.
Where to Stay in Paris
When visiting Paris, it's vitally important to choose the right "arrondissement" or neighbourhood to stay in. The 1st and 2nd arrondissement are in the center of all the action, making it a great base for first time travellers to Paris.
It's such a large city that it can be daunting when you're looking for accommodation, so why not avoid any uncertainty and stay right in the heart of the action on Paris's most famous street, the Champs Elysees.
In the nearby area are some of the city's top attractions including the Arc de Triomphe, the Place de la Concorde, the Grand Palais, the Trocadero and the Eiffel Tower.
The Marriott Champs Elysees is perfectly located in the centre of this illustrious district and offers the very top quality in five star accommodation. With luxury bedding and a beautiful marble bathroom in each bedroom, as well as 24 hour room service, you'll be well looked after throughout your stay.
For an added touch of luxury, book a room with one of the best views in the city, overlooking the Champs Elysees itself and out across Paris's famous skyline.
What to Eat & Drink
The city's reputation for gastronomic excellence is well deserved with dozens of Michelin starred restaurants dotted throughout the capital. When you're in Paris, the food culture is one of the most important aspects not to miss out on, so here's what to not leave without trying:
Baguette – Parisienne baguettes are in a league of their own. Crusty and slightly chewy on the outside, they are filled with all manner of delights like meats and cheeses.
Croissant – Buttery, flaky layers of delicate pastry that melt in the mouth are best enjoyed at breakfast with a french cafe.
Macarons – Conceived in Paris, these colourful, meringue style biscuits have gained worldwide popularity recently but here you'll still find the finest available.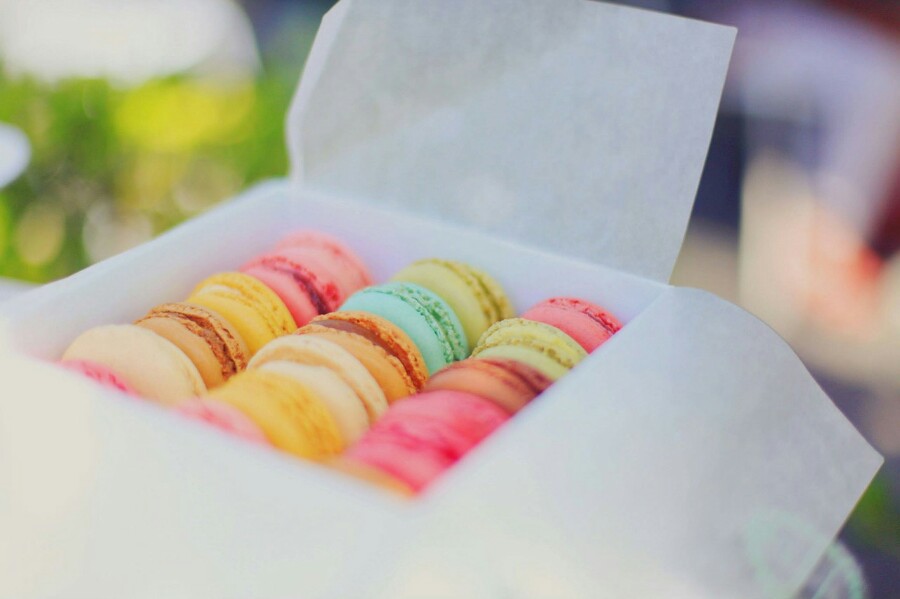 Steak Frite – Simple steak and fries but taken to a new level, this dish is a staple in most restaurants in Paris.
Wine – French wine needs no introduction, not least the most famous variety Champagne. Not Parisien as such, but still a necessity to sample when here.
Punctuated with astounding architecture, steeped in rich history and oozing charm and romance, Paris is one of the most iconic cities in Europe and the perfect place to enjoy an exciting getaway.