Have you ever considered becoming a bartender so you can save money for travel? What about finding bartending jobs that you can do abroad? The great thing about bartending is that it's an occupation that is needed worldwide, this is definitely one of the best travel jobs around.
In this interview, we're chatting with Geena (from Bartender Abroad) who is able to save enough money from her bartending jobs to travel 3 times a year, for one month at a time. One country per month is her general rule — long enough to really get a feel for the destination.
Geena's upcoming trip is 9+ months long and required around 6 months of consistent saving (there's some good money to be made in this career, read on to learn more). While she hasn't needed to work while on the road, bartending is a skill she's happy to have in case her travel funds run out.
Read on to learn what it's like to be a bartender, whether or not you need to attend bartending school, what sort of jobs are available, what the working conditions are like, and of course, how much you can expect to make.
First of all, tell us a bit about yourself. What's your story?
My name is Geena and I'm a travel addict.
My number one passion is exploring this planet and experiencing all the unique cultures and traditions along the way. I grew up in rural America, was a first-generation college student pursuing a career in medicine, worked in some clinics along the West Coast, and then….I traveled.
Once I got the travel bug I realized that the only thing I wanted to do was immerse myself in this wild and crazy earth. So I quit my job and moved to Los Angeles. There I became a bartender, started travel blogging, and did some freelance writing.
And I haven't looked back since.
Luckily, along the way I met my significant other, Evan, who is willing to put up with my constant need to explore and be on the move. More than put up with it — he encourages it and is always right alongside me.
Our favorite places we have been in the world (which I feel tells you a bit about us), are Indonesia and the Amazon Rainforest. We're off-the-beaten-path adventure backpackers who would much prefer to be surrounded by wilderness than tourist traps.
☞ See Also: Workaway Program: An Insider's Guide To Free Accommodation Worldwide
Tell us how you became a bartender. What made you decide to pursue this career?
It all came down to freedom! Once I decided that travel was going to be a major part of my life, my number one priority was figuring out how to make that a reality.
I needed to make decent money, have flexible hours and basically unlimited vacation days. In college, I worked as a server in a family-owned Mexican restaurant and the job had been quite lucrative. Bartending was the natural next step. And it gives me more of an opportunity to meet interesting people and talk about travel.
☞ See Also: New Orleans Bars: 10 Best Places To Grab a Drink
Bartending can be done anywhere in the world. Where have you worked your bartending jobs?
Currently, I've only been a bartender in the United States. We save up a chunk of money before we travel and then we both have bartending jobs abroad as a back-up, if needed. It's nice to have a little bit of a safety net.
Previously I worked at a bowling alley bar, a family-owned Mexican restaurant, and a hip tequila bar. Right now I work at two classy taverns. Both have great food menus but an emphasis on bar service.
Luckily for me, the close proximity to NBC and Radford movie studios means our clientele are on the wealthier side. Every now and then we get the occasional celebrity. Justin Hartley from "This Is Us", Dr. Phil, and Winston from "New Girl" are all regulars.
You can bartend for hostels, upscale restaurants, clubs, cruise ships, and hotels as well as private bartending events. You'll make more money in busy establishments and larger cities. This is one of the main reasons we made Los Angeles our home base. With a population that loves to socialize and 13 million people residing in the city, there is no shortage of clientele.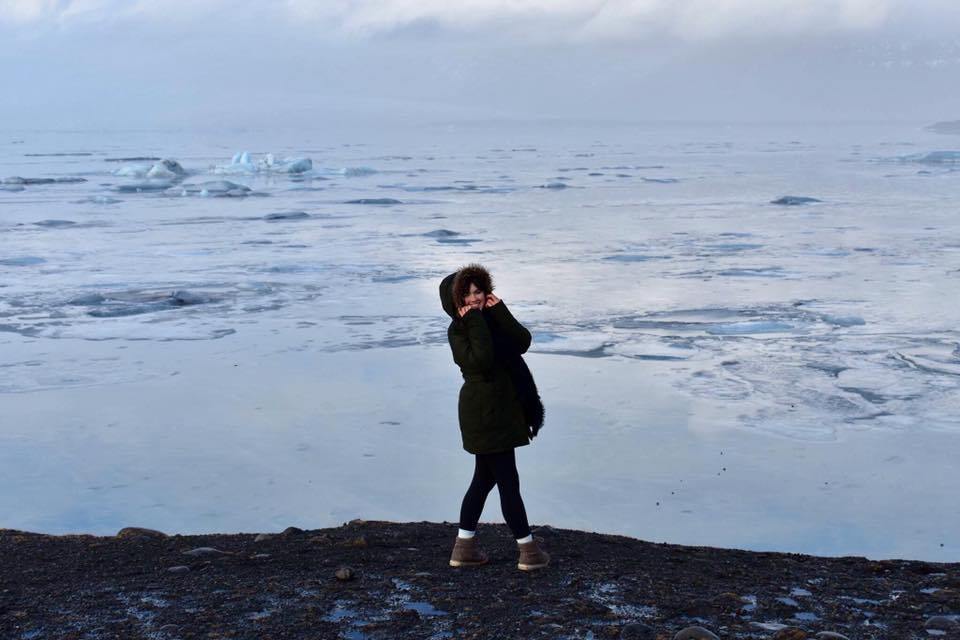 Do you need any necessary qualifications? (Go to bartending school, have a bartending license, or take a bartending course?)
Never go to bartending school! Don't fall for it! I've worked in a variety of dive bars, family-owned establishments, classy restaurants, and upscale networking bars and ALL of them threw out resumes from bartending school.
In the restaurant industry, there is nothing compared to experience. Start out bussing tables or as a server and learn the ins and outs of the restaurant world. Then ask to be trained as a bartender with the establishment you already work for.
Once you have one bartending gig under your belt you'll be more hirable from there on out.
Every state/country has its own liquor licensing laws. For California, I had to take a quick online course paid for by my employer. It mostly has to do with checking identification and regulations on over-serving alcohol.
How can people find bartending jobs?
This is the difficult part. You have to get out there and meet people — networking is key.
You're going to have to physically go in and ask. The thing about the service industry is they need a face in front of them or you won't be memorable. Most establishments get at least 3-4 resumes every single day. You want to catch a bar right before they are actually hiring. Sometimes you'll see listings on Craigslist and in that case, grab your resume and head straight there.
As for a dress code, just dress like you're meeting your significant other's parents. Simple, trendy, and well-put-together. Every bar has its own vibe. Some will gravitate toward those with tattoos and piercings while other's won't. Don't bother covering them up. I have almost a full sleeve tattoo and I've never been turned away from a job.
When traveling, the best place to look for bartending work is your hostel or hotel. From there, canvas the neighborhood with resumes in hand. Meet the managers and be friendly. Much of the bartending job entails being a people-person.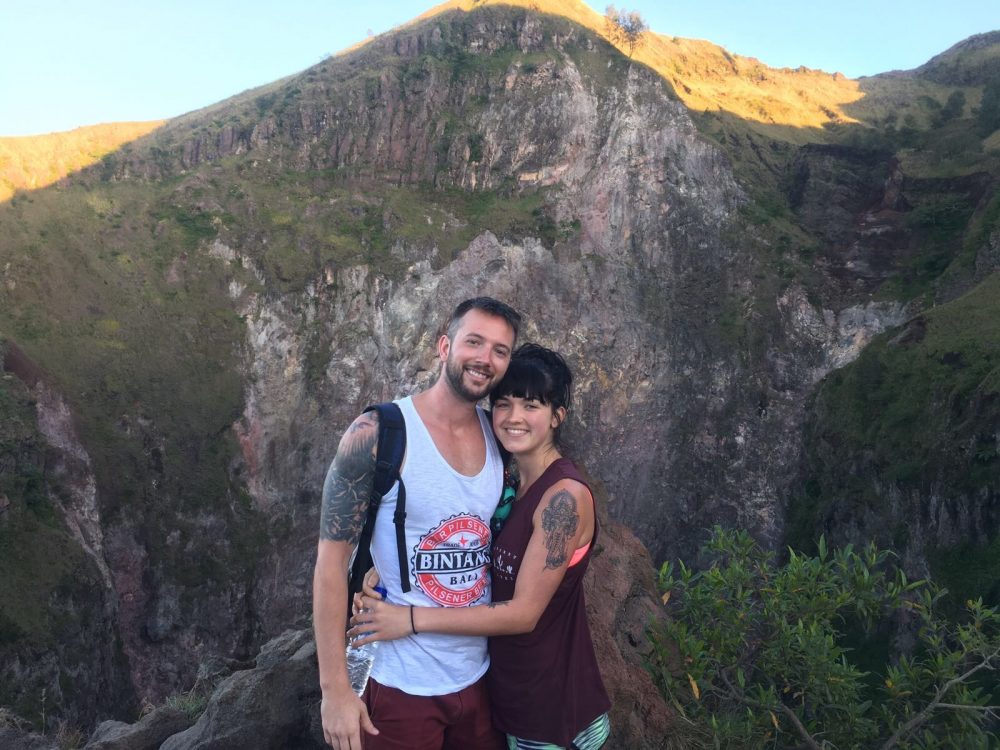 What's the hiring process like?
For most bars, it's very simple. If they like you and think you would mesh well with the rest of the staff they will bring you on board.
Normally, you'll have one meeting with the manager and possibly the owner. It always helps to have a wide-open schedule and say yes to whatever shifts they can offer you. At nicer establishments, they may want you to "stage" before fully hiring you. This is basically a practice shift. To make sure you accurately represented yourself and can handle the work the job will entail.
☞ See Also: New Orleans Cocktails – 7 Must-Try Drinks in The Big Easy
What do bartending jobs entail? What's a day in the life look like?
It's not glamorous.
Normally you start by setting up the bar, cutting fruit garnishes, prepping fresh juices, wiping glassware and menus, stocking up on popular liquor, getting ice in your bar wells, and counting your cash registers for the day.
During service (aside from crafting cocktails and chatting with regular patrons), you'll be changing kegs, washing seemingly endless stacks of glasses, and helping bus plates from your bar top.
Basically, you'll be a busser, dishwasher, server, and bartender all in one.
For closing, most bars require A LOT of cleaning — melting all of the extra ice you have, stocking the shelves, air-sealing all wine bottles, wiping, and mopping the floors. Bartending jobs also include counting cash registers and doing the tip-outs for the restaurant's day service. You'll also have to soak all bar tools and sometimes even clean the dishwasher itself.
In reality, making drinks and talking to patrons is a very small portion of the job. But it's the redeeming factor for sure.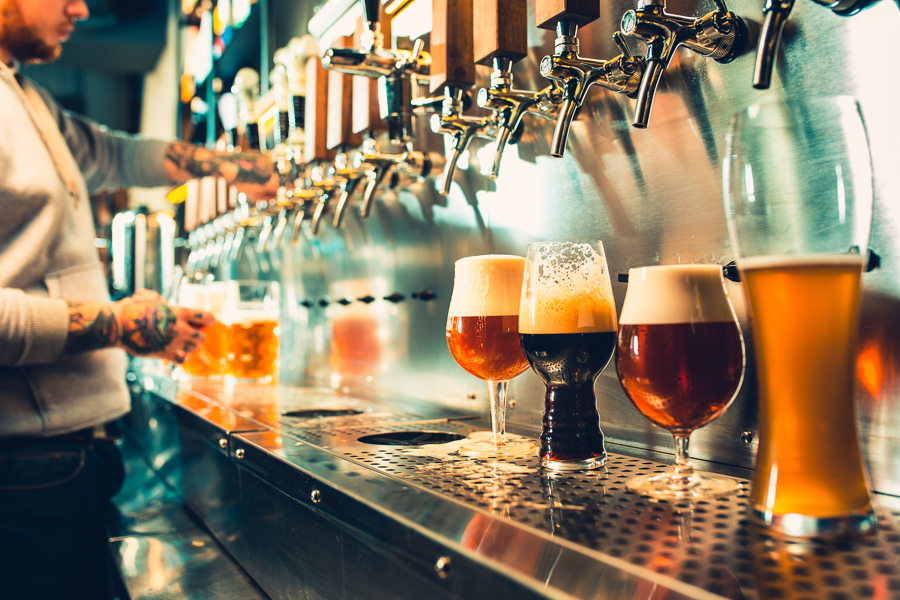 How much money do bartenders make? Any perks of the job?
This can vary greatly. You'll be making minimum wage plus tips. So it helps to be at a bar that's either very busy or has great tippers.
Currently, I'm working at two different bars where I make vastly different incomes. At one bar I work the brunch shifts and make around $150 USD in tips for 6 hours of work. It's very consistent. The other job I work nights where the money I make varies greatly by day of the week. Weekdays I expect to make around $175-200 USD and weekends I'm bringing home the big bucks with $350+ USD in tips alone.
Annually I work roughly 9 months of the year and I bring home around $60,000. That's including tips and the minimum wage of $13. Wages fluctuate a lot as a bartender. Your pay can be much more or much less depending on the number of hours you are willing to work and the level of success the bar has.
As for perks, there are plenty. Some places will have a more relaxed taxation policy for its staff. You most likely won't get taxed on your cash tips. Maybe not even on your credit card tips depending on the establishment.
Working in the industry also gets you a discount at most bars and restaurants. It's not a rule but it is a common form of courtesy if the establishment allows their staff to give comped drinks or discounts.
☞ See Also: Get Paid To Travel – 11 Jobs That Pay You To Explore
What sort of hours do you work?
I work for 6-8 hours, as that's the length of the typical bartending shift in California. Some states where the minimum wage is lower may lengthen the shifts to 8+ hours.
I average 5 shifts per week. I would say most bartenders average 4 shifts per week. While saving for our upcoming long trip I increased my shifts to 7 per week.
One perk of bartending is the ability to pick up extra shifts. Most bars don't encourage you to work doubles (or even allow it because of overtime pay) but having two bartending jobs allows you to bounce from bar to bar — if you're willing to work 14-16 hours in a day.
Obviously, you can't do that all the time but I do it twice a week. This way when I work 7 shifts per week I still get two full days off work. I use this tactic when I'm seriously saving for a big trip. It's just nice to be able to increase my hours (and decrease) at will.
What are the working conditions like?
In a successful bar? Fun and easy-going. Typically the staff is all like-minded (often travelers) and you'll become good friends. So with bartending jobs, you'll get paid to hang out with your friends, make delicious drinks and chat about travel.
In a poorly run bar…nobody is happy. You'll be able to tell right away from the attitude of the staff if they're making good money, and whether or not the working conditions are good.
We normally have one big group party per year. Typically a Christmas party. The bar I work at now is open 365 days per year which doesn't leave a whole lot of room for group gatherings.
At all the bars I have worked at the staff has been very close. Spending lots of time together outside of work and organizing group gatherings on their own.
Managers vary job by job. Your day-to-day is rarely monitored and management can be very relaxed…or you can have the opposite. I've heard horror stories of ineffective and micro-managing owners but luckily I have had kind and relaxed management throughout my bartending career.
☞ See Also: How To Find Yacht Jobs – Get Paid To Sail The World
What are the pros and cons of working as a bartender?
There are numerous pros to bartending jobs, here are a few:
The pay is good, flexible hours, unlimited time-off, opportunity to meet interesting people, interact with the locals, great place to make friends, and one of the only jobs you can literally do ANYWHERE in the world.
Even though there are lots of pros, there are definitely some cons.
The late hours. If the bar is open until 2:00 AM you'll often be there until 3:00 AM. Those late nights can really take their toll. I also don't listen to music at home often anymore, just to escape the noise. It's a bit of a sensory overload.
Also, a pro and a con…you're on your feet all day. You come home exhausted, sore feet, and a sore back. I also lose my voice after long weekends. It definitely beats up on your body a bit. You have to be a very social and relatively fit person to withstand this profession for any long period of time.
What do you love most about being a bartender?
Maybe the job isn't all that romantic, but what I love most is the financial independence it gives me. I'm able to work as much as I want to all over the world. Saving for trips has never been easier. It's the ultimate financial freedom.
Any final tips and advice for those wanting to find bartending jobs?
My biggest piece of advice for those seeking bartending jobs is to simply go in person and talk to a hiring manager. Be confident and charismatic — but be sure to get some restaurant experience first.
Thanks for sharing your bartending experience and tips with us Geena! I'm sure it's inspired people to consider becoming a bartender. The pay is great and the hours are incredibly flexible. Plus, this can be done as a side hustle, or full-time job when saving for travel, and you can bartend worldwide. If you're a bartender, please leave a comment below and let us know what your experience has been like. Cheers!
The lead image is courtesy of Shutterstock. Other photos copyright Bartender Abroad.
Like This Article? Pin it!