The Middle Eastern country of Iran is misunderstood by many. Western media portrays this nation as a place filled with nuclear weapons, a sinister ruler and women dressed from head to toe in black. As with every country, Iran isn't without its faults. However, any misconceptions we may have had were completely shattered the minute we crossed the border from Turkmenistan, into Iran.
We made the decision to travel to Iran to learn about the fascinating history and culture, meet the local people and feast on a cuisine made with intriguing spices and ingredients….a decision we'll never regret!
The People
The people of Iran are extremely kind. On numerous occasions we were invited to sit and talk about life, shown into the homes of complete strangers and were frequently given help and directions. Everyone we met was friendly and at times, overwhelmingly hospitable!
The Landscapes
From crystal clear seas to sandy deserts and rocky mountains, Iran has a very diverse landscape. Much of the country is a dry desert and we spent some delightful days enjoying the peacefulness that only this parched landscape can provide.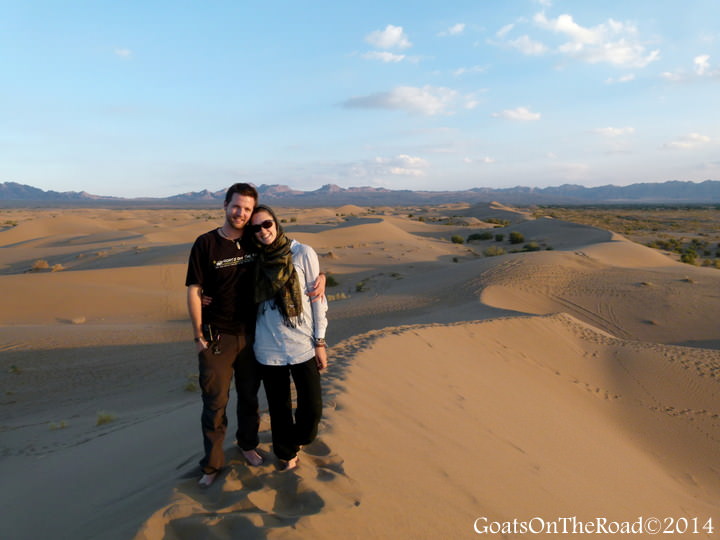 The Food
Iranian cuisine isn't very popular in the west, which is a shame! The different flavours and spices combine to make unique, must-try meals. Stews and grilled meats are common for main dishes, while both fresh & dried fruits, nuts and pastries are often eaten as snacks. Street-food is common as well, with some delicious bites on offer.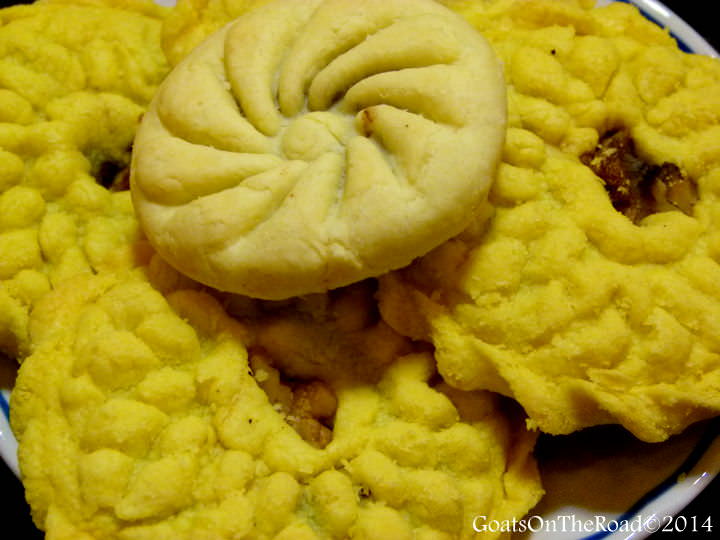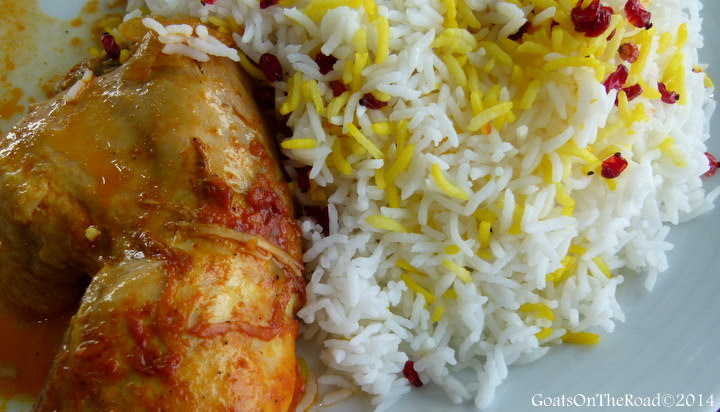 The Architecture
The buildings in Iran are gorgeous. The intricate details on ancient mosques, palaces and bazaars are outstanding. From glittering tiles to vaulted ceilings and crumbling forts, the structures in Iran are very impressive.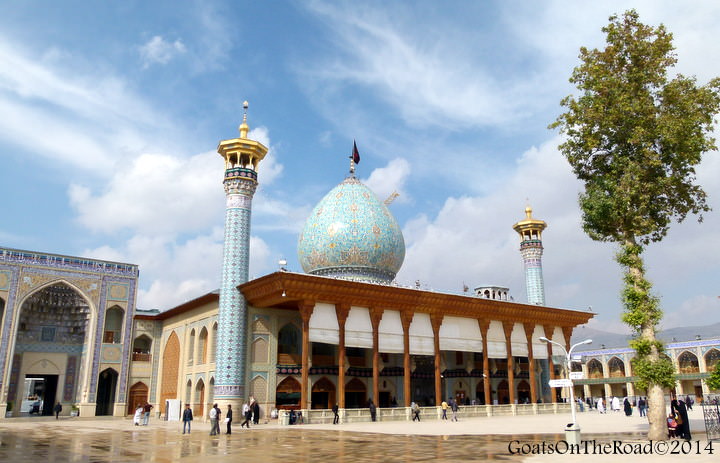 The Markets
Markets and bazaars play a huge part in Iran's day-to-day life. Vendors sell everything from carpets, water pipes and food, to clothing, fabrics and kitchen ware. The markets here are usually covered with high vaulted ceilings. Even if you're not interested in buying anything, the architecture and atmosphere here is a must-see. The covered bazaar in Tabriz is one of the oldest in Iran, the largest in the world and is a UNESCO World Heritage Site!

Iran may be a country that you never thought you'd visit. Having backpacked here for over a month, we can honestly say that it's a traveller's dream destination, one we highly recommend! Many people are afraid to come to this distant land due to political reasons, or, they can't be bothered with the (sometimes) lengthy visa process, meaning you'll have the country virtually to yourself.
Note: As of February 2014, Canadian and British passport holders have joined the ranks of Americans and now have to be accompanied by a guide for the entire duration of their stay in Iran. Sorry guys! Sad news…
With luxurious transportation & accommodation, historical sites, natural wonders, incredible people and delicious cuisines…why wouldn't you go?
What do you think about travelling to Iran? Do you think it's a safe place to go? Share with us!
Like it? Pin it! 🙂