In our day to day life, we always live by these words:
Everything happens for a reason. What's meant to be, will be.
While travelling the world, we've been in the right place at the right time on numerous occasions. I want to share with you a couple of moments in our travels that have changed us. There are two distinct events that happened in the past which altered the way we now look at travel mishaps.
We used to get very irritated, annoyed and upset if our travel plans didn't go according to schedule. Now, we just throw our hands up in the air and figure: Everything happens for a reason, let's see what that reasoning is!
Here are 2 very good examples of this:
1. We were in Indonesia, on the Island of Java and were taking a local bus from Yogyakarta back to Jakarta. However, we ended up missing the bus. Pissed off, we went back to our guesthouse and checked in for another night.
We found out later in the evening that a massive 7.0 earthquake had shaken western Java during the day! If we had taken the bus we wanted to, we would have found ourselves on the road, in our bus, dodging falling buildings and seriously worrying about our safety.
Since that moment, we don't care if we miss our mode of transportation.
2. The second most notable moment was when we were in Tanzania about to start an epic journey of flights from Dar Es Salaam to Johannesburg, to Mumbai, to Delhi, to Kathmandu. Everything started going downhill when we tried to get on the Tanzania to South Africa flight.
Nick had lost his proof of Yellow Fever vaccination and they weren't going to allow us to board the plane without it. We begged them to let us try our luck with the South Africans and see if they would let us in their country without the proof of injection. Finally, they agreed and allowed us to board the plane. We were on our way to South Africa.
Upon our arrivel to South Africa, we had a whole new problem – we didn't have our Indian visa! They wouldn't allow us to board the plane to Mumbai.
We didn't realize when we were booking our flights that we were technically arriving in India and then departing again, there was no transfer happening, we were physically collecting our bags and entering Indian soil.
We were stunned. We couldn't believe our screw up. We had ample time to get things sorted out, this flight was booked 6 months in advance.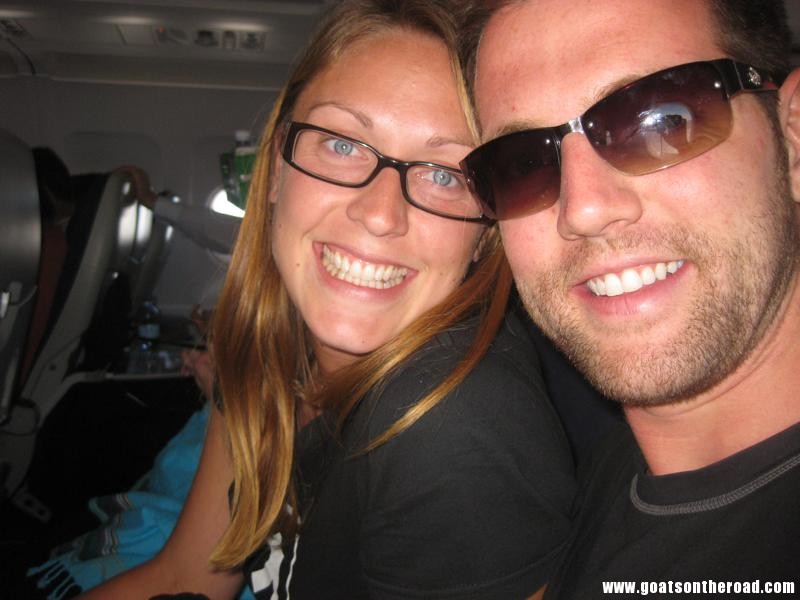 We kept our cool and remembered that there must be a reason for this.
We contacted the airlines and Indian Embassy in Jo'Burg and at the end of the day, it looked like we were going to be spending 10 days in Johannesburg…this was defintely not in our plan.
On about day 6 of being in Jo'Burg, we realized why we were meant to miss those flights and stick around in Jo'Burg.
We received an email that a family member had passed away.
We were very fortunate that we were near a computer and were able to Skype with family. Being able to send our love and support during that time was priceless.
Had we ended up in Nepal as scheduled, we would have been trekking high in the Himalayas and been completely oblivious to everything that was going on back home. We're so grateful that we were able to be in touch with our loved ones.
There have been some other small moments when things don't go according to schedule, or it seems like nothing is working out. When that happens, we now know there must be some miraculous reason for it, and we just go with the flow! It's when we try to force our plans that everything seems to spiral downwards and fall apart.
The best plan is to just relax and remember that it all works out in the end.
Have you had any "meant to be" moments? Tell us about it below!
Like it? Pin it! 🙂