The sprawling, serene country of New Zeland is known for many things. It's home to the indigenous Maori population, a world-renowned rugby team, and adorable flightless birds. Not to mention that the landscape is so breathtaking that it's been the backdrop for many Hollywood blockbusters, including the Lord of the Rings, the Hobbit, and the Chronicles of Narnia.
And yes, there are tons of sheep; in fact, there are more sheep than people in New Zealand!
For these reasons, it's easy to see why New Zealand is a desirable destination for the working holiday program. Travellers have the freedom to explore the country's natural beauty while soaking in its vibrant culture — and all while earning some extra cash on the side.
If you've ever wanted to visit New Zealand on a working holiday visa, then look no further. This guide will tell you how to apply for a visa, land a great job, and have the ultimate time of your life in New Zealand!
Jump To:
What Is A Working Holiday In New Zealand?
With a New Zealand working holiday visa, young people from all over the world are allowed to live, work, and travel around New Zealand. Not only do they get to experience a new culture and country, but they can also make extra income that allows them to fund their travels in NZ.
The length of the visa will depend on your home country.
For example, Canadian and UK citizens are allowed to apply for a 23-month visa. If you're indecisive about how long you want to stay, you can apply for a 12-month visa and extend it another 11 months during your stay.
All other countries, including citizens from the United States, can apply for a 12-month visa.
While many people come to New Zealand to travel and work, you are also allowed to study. On the visa, you can study for up to six months, and/or work up to 12 months.

Who is Eligible For a New Zealand Working Holiday Visa?
New Zealand has a reciprocal working holiday agreement with 45 countries, including Canada, the United States, and the United Kingdom. However, the terms of the agreement will vary depending on your nationality.
If you are an Australian citizen, you are not required to obtain this visa to stay in New Zealand. Thanks to the Trans-Tasman Travel Arrangement, Australians (of any age or education) are allowed to enter, live, and work in New Zealand without a pre-arranged visa.
To apply for a working holiday from one of the other 45 countries, you'll need to be between the age of 18 – 30 (or for some countries like Canada, between 18 – 35). This age of eligibility will depend on your nationality.
It's important to note that some countries are only offered a certain number of visas per year. In these cases, the application period opens and visas are distributed on a first-come-first-serve basis until the quota is filled. You can find out if your country has an allowance and when the quota opening time is online on the New Zealand Working Holiday Visa website.
You must also have medical insurance for the entire duration, along with NZ $4,200 in savings. And your passport must be valid for at least three months after you plan to leave New Zeland.

How To Apply For a Working Holiday in New Zealand
The application process for obtaining a working holiday visa NZ is fairly simple and straightforward. The entire application can be completed online and should only take around 30 minutes.
Register for an Account
To start the application process, you will first need to create an account with the New Zealand Ministry of Immigration. After you create a username and password, you'll receive a confirmation email with a link to proceed with your application.
Apply for the Visa
The next step is the most detailed, as you'll need to complete the online application form. Here, you'll enter your personal information such as country of origin, age, and passport details.
The application also includes questions related to your health and character. If you have any serious medical conditions or have been convicted of any crimes or charges, you will need to submit this information as part of your application.
Receive Confirmation
Depending on your nationality, there are two possible next steps.
If you come from a country with an unlimited visa quota, then you can submit payment and complete the application process. If you do not need to provide any further documentation (such as medical exams or police certificates), then your application will be processed, and your visa should be ready within 30 days.
If you come from a country with a limited quota for visas, then your application will only be processed if the quota has not been reached. If there are no more visas left, you will get a notification that the quota has been filled. This means you will need to apply next year when the quota for your home country reopens.
Once you have your visa, you'll be one step closer to a fantastic working holiday experience in New Zealand!
How To Start Working Once You Have The Visa
Working abroad in New Zealand can be overwhelming and exciting at the same time. But before you get settled, there are a few extra steps you'll need to take in order to start working for a company.
Write a New Zealand Style CV (Resume)
With dozens of tasks and checkboxes to tick on your arrival in New Zealand, crafting your CV might be one of the last things you think about. However, it's one of the most vital documents that will help you land the job of your dreams. And depending on your home country, you might find out that CVs are written a little differently than what you're used to!
While your current, up-to-date CV might work, re-writing it in a New Zealand format couldn't hurt. It shows that you've done the research and put in extra effort to adhere to their standards.
Open a Bank Account
If you plan to work in New Zealand, you will need to open a New Zealand based bank account to get paid by your company. Fortunately, many bank accounts allow you to apply and open a bank account before you arrive. However, you will need to set up an appointment directly with the bank in order to access your funds.
Apply for an IRD Number
Once you have a bank account up and running, you will need to apply for the Inland Revenue Department (IRD) number to start working legally. This IRD number assures the New Zealand government that you are paying the right amount of taxes.
You can apply for the IRD number at your nearest post office or online. Make sure to keep this number at hand, since you'll be required to give this to your future employer to start working.
Apply for the 18+ ID card
Unless you plan to carry your passport everywhere you go, it's in your best interests to obtain an 18+ card. This card will act as your form of identification and is an official document that allows you to purchase alcohol or cigarettes.

Jobs Available On a Working Holiday in New Zealand
With a New Zealand working holiday visa, you can apply and work for any job. You are not restricted to only working part-time or in a specific field. This means you can further your career and get experience abroad without sacrificing the line of work you're in.
While securing a job before you arrive in New Zealand makes things easier, it's not required. You can land, get settled, and then start applying for jobs once you are in the area.
Hospitality
New Zealand is a desirable destination for families, backpackers, and couples, as well as working holiday participants! And because it attracts millions of visitors each year, there are plenty of hospitality jobs available.
Depending on your skills, you can work front desk at a hotel, do house cleaning in a hostel, or be a chef in a 5-star resort.
While you might have an easier time finding a hospitality job in a large city like Auckland or Wellington, many visitors also come to explore the New Zealand countryside. This means you will also find hostel and hotel jobs in smaller cities, and probably with less competition compared to the city.
Horticulture
Horticulture is one of the biggest industries in New Zealand. With hundreds of fruit orchards, farms, and vineyards around, it's easy to see why!
There are many entry-level jobs in the horticulture and farming industry, either with large companies or small, family-run businesses. You can pick apples, landscape the garden, or help lay seeds during planting season. If working with animals sounds appealing, many farms need help tending to their sheep and cattle.
☞ See Also: Make Money and Travel The World As A Grape Harvester On Vineyards
Service Industry
Jobs in the service industry are some of the most common jobs for working holiday participants. Whether you're waiting tables in a restaurant or working the cash register in the mall, there is a large variety of service related jobs waiting for you.
Best of all, most of the working hours are flexible. You're not confined to working a certain schedule, which is a great option if you want the freedom to travel and explore New Zealand.
Outdoor Tourism
Since New Zealand is teeming with mountains, beaches, and fjords, it's an excellent place for finding work outdoors.
During the ski season, you can work as an instructor at one of the many resorts, such as Mt Ruapehu, Coronet Peak, or The Remarkables. But if you lack the experience, there are still plenty of hospitality and ski operator jobs available!
There are also many tour operators that are eager to hire guides across all cities in New Zealand. If you have the skills (and the knowledge), you can easily lead walking tours, bus tours, or other guided tours for tourists.
Office Work
While landing an office role is considered more difficult than other jobs, it's still possible with the right level of education and the right skill set. The only setback is finding a company that is willing to employ you temporarily, as many businesses strive to hire full-time, long-term employees.
However, the working holiday visa NZ lets you work any type of job you would like. Therefore, you're able to work an office job if a business or company hires you.

Where To Find Working Holiday Jobs in NZ
Finding a job in a new country can be difficult, especially if you're not sure where to look. But with a little dedication and patience, you too can land the job of your dreams by finding a position in one of the following ways:
Aggregate Job Sites
While there is a seemingly endless amount of online job sites, it might be overwhelming to narrow down the right position. There are many online job sites like Indeed.com, Linkedin.com, and Glassdoor.com that collect and display open positions from all over New Zealand.
To apply for work through these websites, you will need to have a formal CV and a cover letter. The more detail and information you have, the higher the chance that you'll be called for an interview!
Seek.co.nz
New Zealand based Seek.co.nz is a great resource. You can filter by the line of work and your expected amount of pay. Best of all, you can simply type in "working holiday visa jobs" in the search bar and find a variety of temporary jobs available only to visa holders!
Apply in Person
While it's easy to apply for jobs online, some positions are simply not displayed on the company website. If you are trying to work in a cafe, a restaurant, or a bar, your best bet is to look for "Help Wanted" signs and apply in person.
Make sure to carry your cover letter and CV, and if possible, ask to speak directly to the manager. Not only will you show your face, but you'll also be able to ask any questions relating to the position.

Downsides Of The New Zealand Working Holiday Visa Program
To many, having the opportunity to travel to a new country seems like a no-brainer. Although there are many benefits to the work and travel NZ program, there are a few disadvantages you should be aware of.
For one, the application process can be competitive, depending on your nationality. While some countries offer unlimited visas, others only have a certain number to hand out. That means you need to pay attention to the quota opening times and apply as soon as possible. If you miss out, you will have to wait and apply the following year.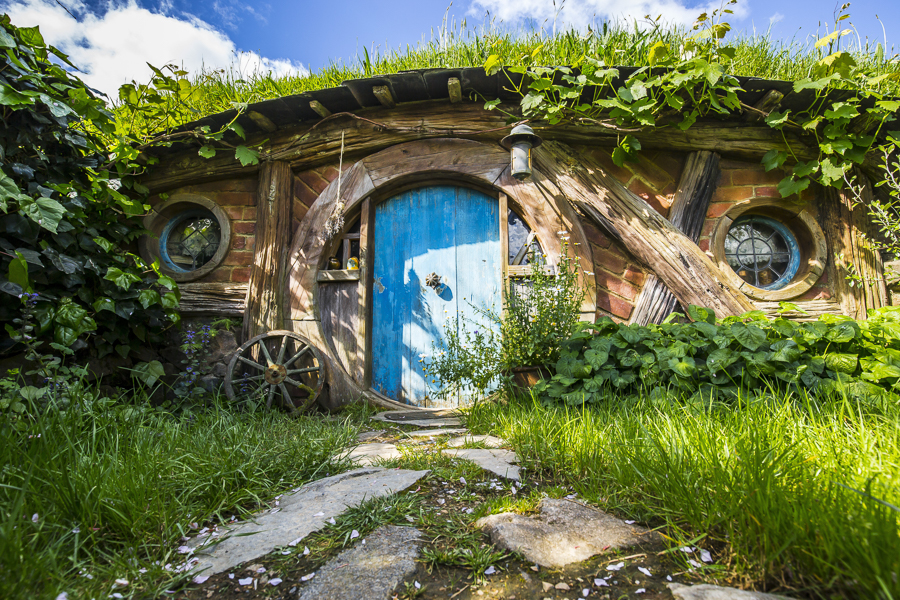 Even if you can get the visa, you'll still need to look for a company that is willing to hire you. New Zealand is one of the most desirable places for travellers to have a working holiday. While there are many entry-level and temporary jobs available, you are still competing against everyone else, which means that employment is not guaranteed.
Finally, if you hope to work in a more professional setting, you should be aware that employees are not allowed to offer you a permanent contract. In some cases, companies might not want to train or hire a temporary employee that plans to leave after one year. Therefore, getting an office job might be trickier than a part-time or temporary position.
But despite these difficulties, New Zealand is still a wonderful destination to work abroad. You shouldn't let a few hurdles deter you from having this once-in-a-lifetime opportunity.

Top Tips and Advice
For many travellers, the working holiday program is a great experience. While being in a new country is full of exciting adventures, there are also many unknowns. To be prepared for your time abroad, here are a few things that you can expect from travelling and working in New Zealand.
Create a Financial Budget
Although you'll have the required NZ $4,200 in savings when entering New Zealand, it's also essential to keep and maintain a budget during your trip. It's easy to lose track of how many drinks you've bought for your friends or how many taxis you've taken back home.
If you want to take a weekend trip or need to purchase any necessities, you'll be thankful to have the extra cash. Most importantly, you'll need to have enough funds to purchase a flight back home once your working holiday in NZ is over!
Give Yourself Time to Find Work
This is especially important if you plan to work a seasonal job in New Zealand. When it comes to landing a job in a large, touristy city, timing is everything. Don't assume you can just show up in the middle of tourist season and expect to be hired on the spot.
For this reason, arrive at least one month before the busy season starts. If you want to get an outdoor summer job, plan to come in spring. If you want to get a job in winter on the mountains, plan to come in fall.
Prepare for All Seasons
New Zealand is a country that experiences all four seasons and all types of weather. Due to location, you'll likely see everything from a subtropical summer to icy cold winter. It's not uncommon to see snowfall, especially in the South Island!
Although you can buy whatever you forget, you should pack clothes for all types of weather.
Purchase Travel Insurance
Whether you break your leg while snowboarding down a mountain or contract food poisoning from uncooked lamb at your favourite restaurant, accidents, and illnesses happen when we least expect them. That's why it's crucial to have travel and health insurance. Not only will it make sure you get adequate medical care, but it will also save you potentially thousands of dollars in hospital bills.
Having health and travel insurance may be a requirement to enter New Zealand on a working holiday visa, but it's something you should never travel without.
Expect a Big Change
Moving to a new country is one of the most exciting feelings in the world; however, it can also be one of the most nerve-wracking! You're leaving your friends, family, and local surroundings and essentially starting from the ground up.
Although it's not permanent, it's common for people who are working and travelling in New Zealand to get homesick or to contemplate leaving the program early.
One of the best ways to feel more comfortable in your new home is to make friends. By attending meetups, talking to your coworkers, or joining Facebook groups, you'll find that there are people (many of whom are in the same position) who are eager to be friends.
But most of all, you should come to New Zealand with an open mind. It's okay if some days are more difficult than others or if there are situations different from what you are used to. This is what travel is about — and remember that it's all a part of the working holiday experience.

Final Thoughts
The New Zealand working holiday visa is a wonderful opportunity for travellers to see a new side of the world. By embarking on this adventure, you'll be able to meet new people, learn about new cultures, and gain a new appreciation for the phrase 'slow travel.'
And what better place to live than in New Zealand?
With its dramatic landscapes, bustling cities, and unique culture, it's a country fit for exploration. With this visa scheme, you can travel around New Zealand without worrying about depleting your funds. Working in-country lets you truly experience local life, learn the lingo, and get the inside scoop on the best places to go and things to do.
So, if you're the right age and from an eligible country, don't miss this once-in-a-lifetime opportunity! Apply for a working holiday and enjoy everything the Land of Kiwis has to offer.
Images in this article are courtesy of Shutterstock.
Like This Article? Pin it!