We travelled across South Africa for 5 weeks in our tiny Chevy Spark car. The trip was a blast, but what really made it amazing was the freedom we had to make many stops along the way. The Garden Route, which extends from Mossel Bay in the Western Cape to the Storms River near the Eastern Cape, was one of our favourite stretches of road on this trip.
With so much to do along the way, we decided it would be a good idea to share our favourite stops on the famous N2 Garden Route highway.
When we travelled the Garden Route in South Africa, we were heading from the south (Cape Town) to the north (Pretoria), so our stops listed here will follow this same itinerary.
Note: If you're looking for accommodation, check out Accommodation Direct for a wide variety of choices.
Mossel Bay: First Stop on The Garden Route

About 400 km east of Cape Town we reach our first stop on the Garden Route. Mossel Bay is a port town of about 60,000 people and this was the spot where the first Europeans stepped on South African soil, an event which is commemerated at Da Gama Museum Complex.
If you're looking for sandy shores and a laid back atmosphere, Mossel Bay is a great place to spend a few days. Known to have the world's second mildest climate (next to Hawaii), you're sure to be comfortable no matter what you're doing here. There is a great market at Hartenbos Beach and you can also take a boat to Seal Island and spot these goofy creatures bathing in the morning sun.
George: Second Stop on The Garden Route

Exactly half-way between Cape Town and Port Elizabeth, George is commonly referred to as "The Gateway To The Garden Route". At 157,000 people, this is the largest city you'll come across on the Garden Route and it's a great place to stock up on food and gear for the rest of the trip.
George is more than just a stock-up-stop and there is plenty to do in this city. Head to the Outeniqua Railway Museum and have a look if you're into trains. If not, it's worth hiking up 720 meters behind the museum into the Outeniqua mountains for incredible views of the city and beyond. There are other close-by hikes as well including George Peak or Cradock Peak. The 18 km trails start at the forestry station.
Wilderness: Third Stop on The Garden Route

On your way to Wilderness, it's worth a quick stop at Victoria Bay where, if you're a surfer, you can catch a few waves before carrying on. Even if you're not a surfer, you may want to plan a stop here during one of the nation's surf competitions that are often held on these shores.
In our opinion, Wilderness is one of the best stops to make and shouldn't be missed. Set between the Kaaimans River and the Goukama Nature Reserve, Wilderness is right in the heart of the Garden Route and it's known for smooth seas, long beaches, natural lakes, pristine lagoons and of course, amazing wilderness!
There is fantastic variety of wildlife and it is the ideal location to enjoy long treks, hang-gliding, paragliding, horse-riding, and some of the country's most scenic drives. 
Where to Stay in Wilderness
---
Knysna: Fourth Stop on The Garden Route

This little town of 50,000 people is actually a great stop on the Garden Route. Native land of the Khoikhoi people, Knysna made its way onto the world map around 1878 when a large gold nugget was found near Ruigtevlei. This attracted fortune seekers from all over the globe and aided in the economic growth of this tiny seaside town.
Here you can take a tour around the Knysna Lagoon, an 18 sq. km body of water which is home to at least 200 species of fish and numerous types of birds. Connected to the Indian Ocean through a turbulent channel, the lagoon is where you'll find "The Heads" which are two massive sandstone cliffs which resemble… you guessed it, heads.
Try to time your visit to Knysna for the Oyster Festival from late June to early July.

Plettenberg Bay: Fifth Stop on The Garden Route
Also known as "Plet", this is our second last stop on South Africa's Garden Route. Originally named Bahia Formosa (beautiful bay) by early Portuguese explorers, Plet is a great place for some wildlife safaris both on sea and on land!
The Plettenberg Bay Game Reserve is an excellent place to spot lions, rhinos, buffalo, hippos and much more. This is where having your own car will really make your trip memorable. Consider a "self-drive safari" at any of the national parks and game reserves in the area and you'll feel the hair on your neck rise when you spot a 260 kg male lion just meters from your car!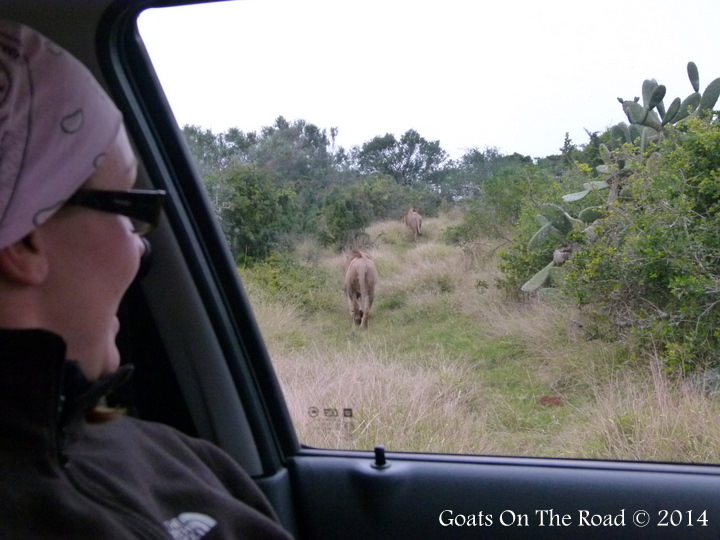 For a sea safari around Plet, check out Ocean Safaris and head out to sea on one of their many ocean friendly safaris. If you're here for whale season (around June-July) don't miss their Whale Watching Tour which has a whale sighting guarantee!

Although the area around Plettenberg Bay is great for animal spotting, the Garden Route isn't the best place to spot wildlife. You may want to check out South Africa's Safari Routes if you really want to spot "The Big 5". Again, we highly recommend having your own car for a safari, it's the best way to experience the wildlife and National Parks in South Africa.
Where to Stay in Plettenberg Bay
---
Nature's Valley: Sixth Stop on The Garden Route

Our final stop and possibly the most stunning place on the Garden Route, Nature's Valley is a popular holiday retreat nestled between the Soutrivier and the foothills of the Tsitsikamma Mountains. Nature's Valley hasn't always been a popular Garden Route stop, in fact it was virtually inaccessable until Thomas Bain completed the Grootrivier Pass in 1880.
One of the most popular activities around Nature's Valley is the world's highest commercial natural bungee jump. At 206 meters high, jumping off the Bloukrans Bridge is sure to get your heart pumping. If you prefer to keep your feet planted, there are plenty of walks and hikes in the area as well. The final section of the Otter Trail is here, as well as the Salt River Cove Trail and the Kalanderkloof Trail (known as the 5 hour mini-otter trails).
There is also a great opportunity to see the rainforest from the canopy… if you're brave enough to go on a zip line tour! We did one here and would highly recommend it for anyone interested in the diverse ecosystems of the rainforest.
Why Stop Now?
The Garden Route is a beautiful stretch of coastal road that is well worth exploring, but South Africa is full of scenic drives, national parks and gleaming coastlines. There's no reason why your South African road trip has to stop at the Garden Route.
If you're heading north from Cape Town, continue on through the amazingly diverse Wild Coast, and in the other direction keep going until you hit the very southernmost tip of Africa at Cape Agulhas. No matter which route you take, there's no better place to plan a road trip than in South Africa.
For more information on travelling through South Africa, make sure to check out these articles:
Safety Tips For a South African Road Trip
Guide To Backpacking South Africa
South African Safari: National Parks You Can Afford
Have you ever driven the Garden Route in South Africa? Does it look like a place you'd like to travel to?! Share with us below.
Like This Article? Pin it!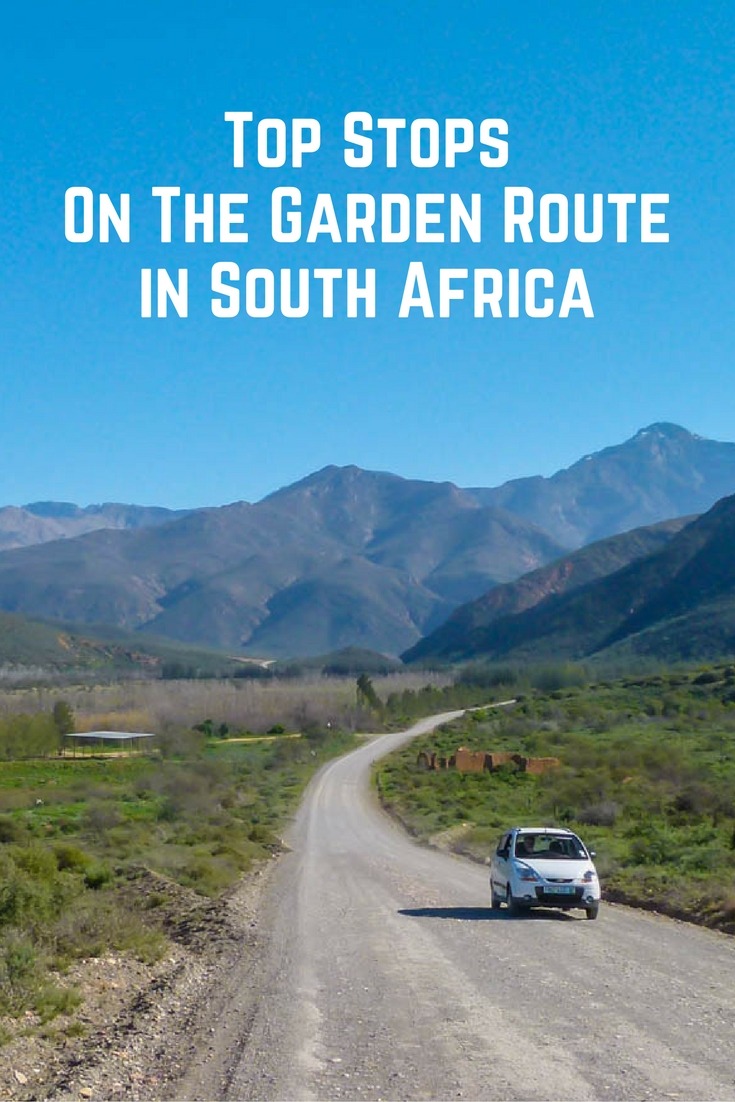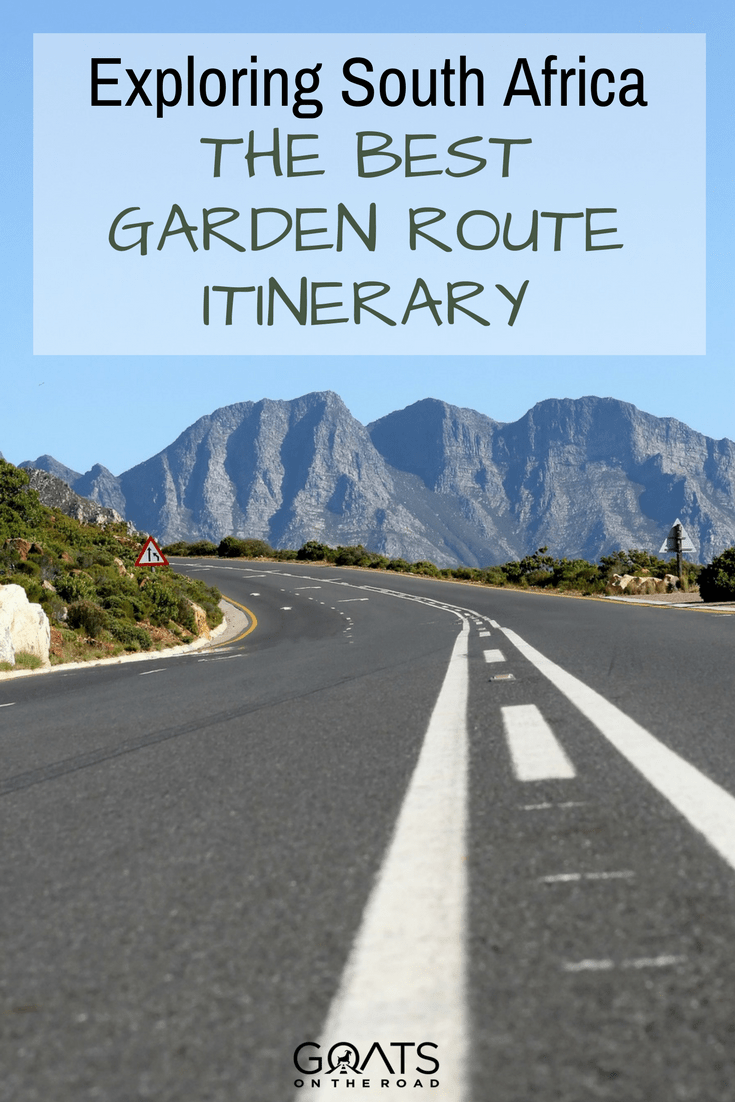 SaveSave