To paraphrase the famous English writer and general good time guy Samuel Johnson, when you're tired of London, you're tired of life, because it's got everything that anyone could ever want.
Even though that was said almost 250 years ago, London remains one of the greatest cities on earth. A place where it's impossible to be bored, and in fact your only difficulty as a visitor will be trying to narrow down all of the activities that you want to fit into your trip.
Because of this, it's absolutely crucial to find a great place to base yourself from for your stay, but as a result of London being so large, this can be easier said than done. Ideally, when you're thinking about where to stay in London, you'll want to find an area with great transport links that also has plenty of things to do and see that suits your interests.
Perhaps you're planning a visit to experience the nightlife, sample the culinary delights, shop til you drop, or soak up the history and culture. Here's a guide to 5 great neighbourhoods in England's capital city based on some of the best things to do in London.
Bayswater – "Culture Vulture"
Bayswater projects the archetypal image of London of old with its rows of elegant white Georgian era terraces, embellished with pillars and intricate black wrought iron fences. Behind its genteel appearance, it's one of London's most diverse and interesting areas, with restaurants serving food from all over the globe and a multicultural local population.
Thanks to Bayswater's central location, many of London's cultural delights are right on its doorstep, with three tube stations servicing the area. The royal residences of Buckingham Palace and St. James's Palace, as well as Westminster Palace which is home to Britain's parliament, are all nearby. It's the perfect place to access many of London's most important art galleries and museums including The Natural History Museum, The Victoria & Albert Museum, and The British Museum.
The Park Grand Paddington Court Hotel is the ideal property to base yourself in with its splendid traditional exterior and modern and stylishly decorated interior. There's a wonderful on site restaurant serving seasonal food and a contemporary bar with a wide range of drinks making it a brilliant place to relax and unwind after a day of sightseeing.
The green spaces of Kensington Gardens, Holland Park, and Hyde Park, plus numerous other smaller leafy squares are all within striking distance allowing you the option to enjoy the best of all aspects of citylife.
[widget id="shortcodes-ultimate-5″]
Shoreditch – "Hipster Haven"
Though it still retains its edgy look, with its slightly dishevelled, giant converted warehouses, the East End of London has become a hub for creatives and entrepreneurs. Liberally decorated with examples of world class street art, packed with in vogue restaurants and bars, and frequented by the trendiest of individuals sporting asymmetrical haircuts and eyebrow-raise-inducing outfits, Shoreditch is a true hipster paradise.
Loosely centred around its long high street, it's got an artsy, cutting edge, young feel to it and has long been considered an "it" place to go out in the evenings.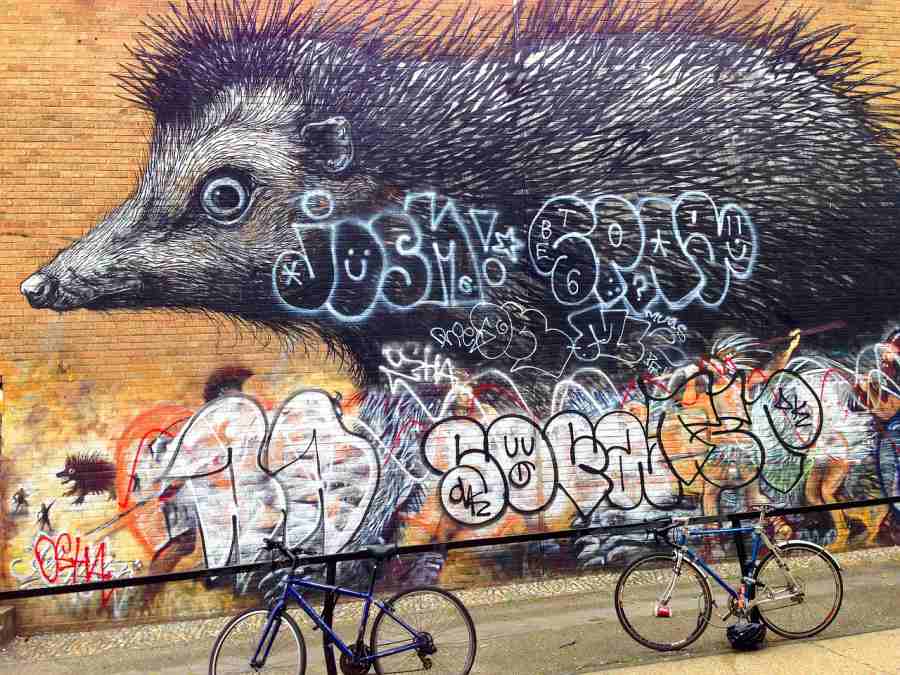 During the day you'll find plenty of art galleries, cafes, and vintage shops busy with activity, and come night it explodes into an exciting mix of informal restaurants, cool bars, and underground clubs. Don't be afraid to let your visit spill over into the equally hip area of Hoxton which neighbours Shoreditch, and is considered by many as inseparable, boasting a similar atmosphere.
Covent Garden – "Shopping & Shows"
Covent Garden is at the centre of the area known as the West End and is one of the most popular tourist destinations in the city. London's answer to Broadway, it's home to many theaters which put on everything from small cult stagings to the huge international productions featuring some of the best actors in the business. Newer plays like The Book of Mormon and Harry Potter and The Cursed Child, are performed alongside long running classics such as The Lion King and Les Miserables.
☞ SEE ALSO: How To Enjoy a Cheap Night Out in London's West End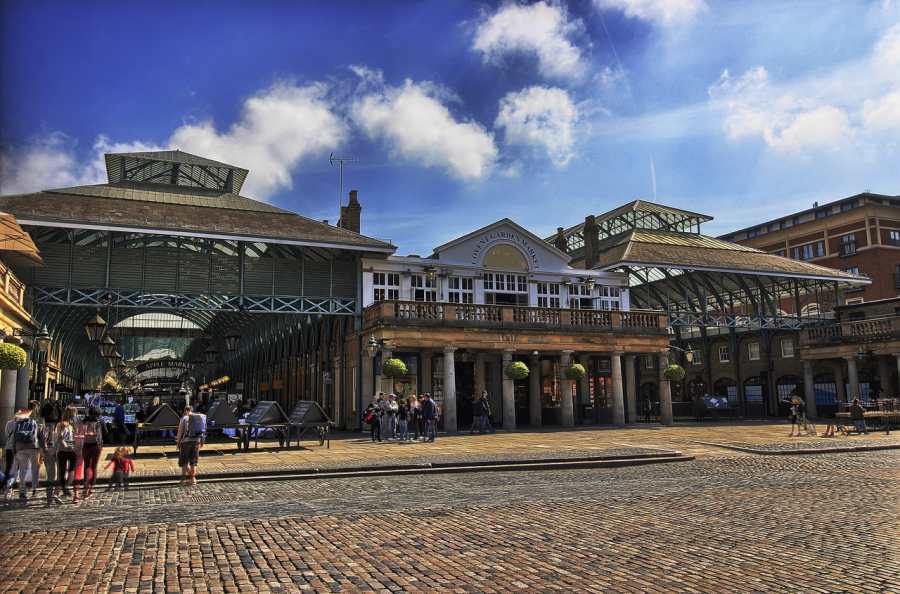 It's also historically one of the top shopping districts in the city, harking back to the swinging 60s when Carnaby Street was the epicentre of cool. Get lost in the little lanes of the 7 Dials whose cobbles criss cross the area, and follow in the footsteps of bands like The Who and The Rolling Stones who used to get their threads from here.
With everything from innovative boutiques to big name brands in Covent Garden you'll be able to shop to your heart's content, and if you can't find what you're after then the famous Oxford Street is only a few minutes away.
Hampstead – "Greenery and Views"
Leafy, well to do, and stunningly beautiful, Hampstead has more of a village vibe going on than most areas surrounding this North London hotspot. It feels as though you've stepped out of the hustle and bustle that London's associated with and into a genteel world where detached houses are the norm and quaint boutiques line the high streets. Independent butchers, wine merchants, and bakeries provide a glimpse as to how life used to be in The Big Smoke.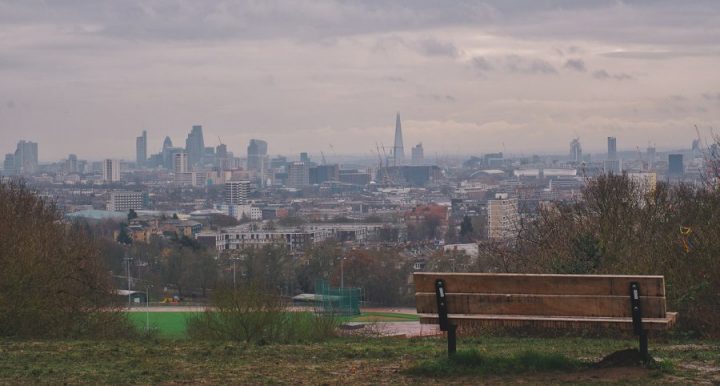 Its real crowning glory is the magnificent Hampstead Heath, a vast area of green parkland that encompasses wildlife rich woods, landscaped lakes and gardens, wild ponds where locals swim, and even a historic stately home, Kenwood House.
Thanks to its hilly terrain, Hampstead Heath also boasts some of the most incredible panoramic views over the entire city. From the summit of Parliament Hill you can clearly make out some of London's most recognisable buildings, from the historic St. Paul's Cathedral to the unmistakably modern silhouettes of the Shard and the Gherkin.
Clapham – "Independent Vibes"
Despite not having always been the most fashionable of districts in London, Clapham has been slowly making a name for itself as an interesting and laid back place to head to. There's a distinctly "indie" vibe in this corner of South West London, with many of the bars, restaurants, cafes, and shops on Clapham High Street and the Old Town being proudly independently run.
The area is perhaps best known for a massive green park called Clapham Common where you'll find ponds, an old traditional bandstand, and plenty of wildlife. It's well used with regular events and festivals being held here and lots of sports teams making use of the open spaces. Clapham has fantastic transportation links to the city centre and will give visitors a real slice of local London life.
Choosing where to stay in London can be a daunting task, but these fantastic areas each have their own attractions and at least one will undoubtedly appeal depending on what you like to do. Which one will you choose?
Like This Article? Pin it!
Disclaimer:Goats On The Road is an Amazon Associate and also an affiliate for some other retailers. This means we earn commissions if you click links on our blog and purchase from those retailers.